Sensory activities encourage children to explore using their senses!
The senses, such as sight, touch, hearing, taste, and smell, are the building blocks of how young children investigate and begin to understand the world around them.
Sensory play that incorporates the different senses helps young learners develop fine motor skills (small muscle control) along with spatial awareness, creative thinking, exploring and discovering how things work, math skills, and helps relieve stress for children.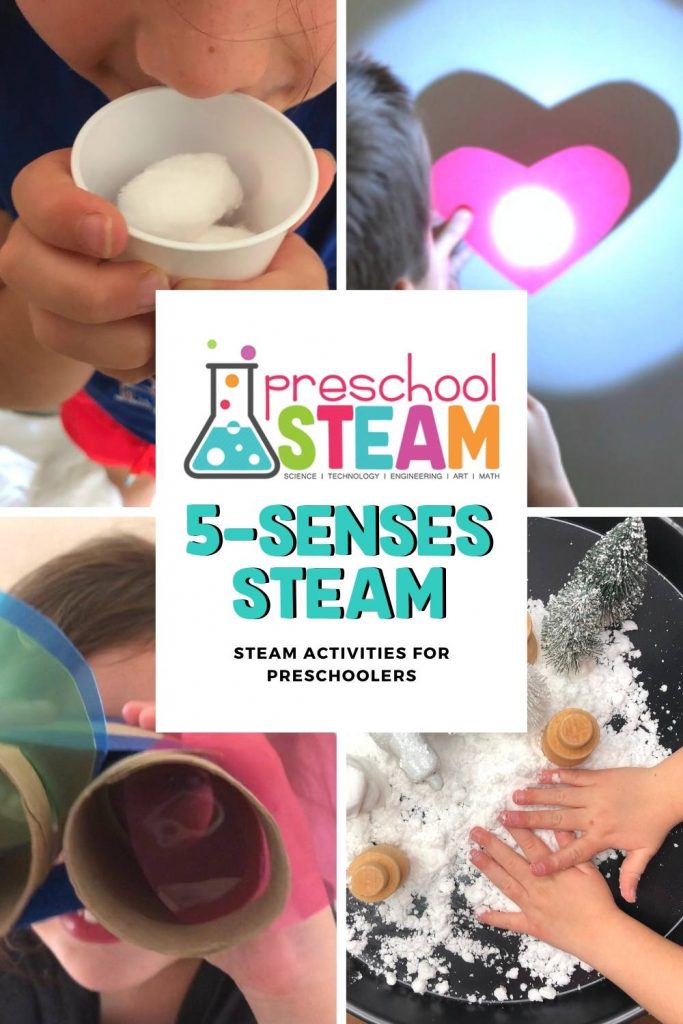 Sense of Sight STEAM Activities:
Color Changing Glasses with Pete the Cat
Sense of Touch STEAM Activities:
Sense of Sound STEAM Activities:
Which Drumstick Makes the Best Sound?
Can you rock like Pete the Cat?
Sense of Smell STEAM Activities:
Sense of Taste STEAM Activities:
Colorful & Edible Paint Activity