Do you have a lot of empty Easter eggs laying around? Earth Day is a perfect time to reuse them for a fun and engaging STEAM activity?
Inspired by the book "The Golden Egg" by Margaret Wise Brown, students create an instrument by exploring different sounds with loose parts and plastic eggs.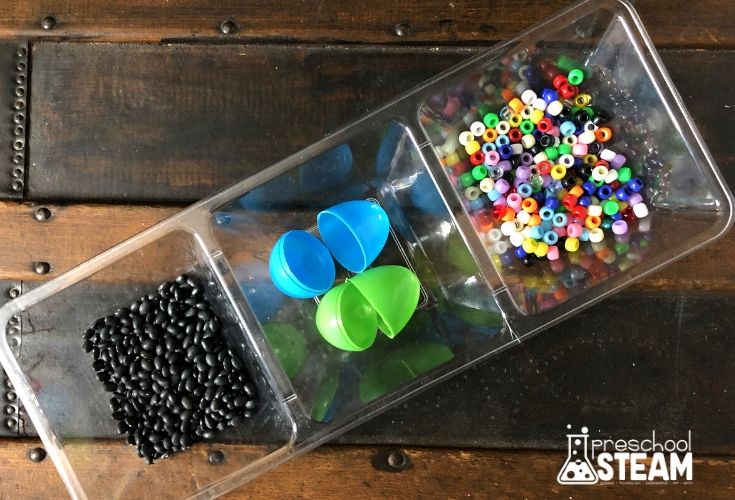 STEAM Question: Can you build an instrument that makes different sounds?
Objective: Students will build an instrument and explore creating different sounds. 
Materials: 
Book, "The Golden Egg" by Margaret Wise Brown;
Plastic Eggs
Variety of Loose Parts: Coins, stones, noodles, rice, beads
Tape
If you don't have access to this book you can watch it here:
Teaching Strategy: 
Read "The Golden Egg" by Margaret Wise Brown or watch the Read Aloud above.
What types of sounds did the chick make inside its egg?
How can we build an instrument using plastic eggs and the provided materials?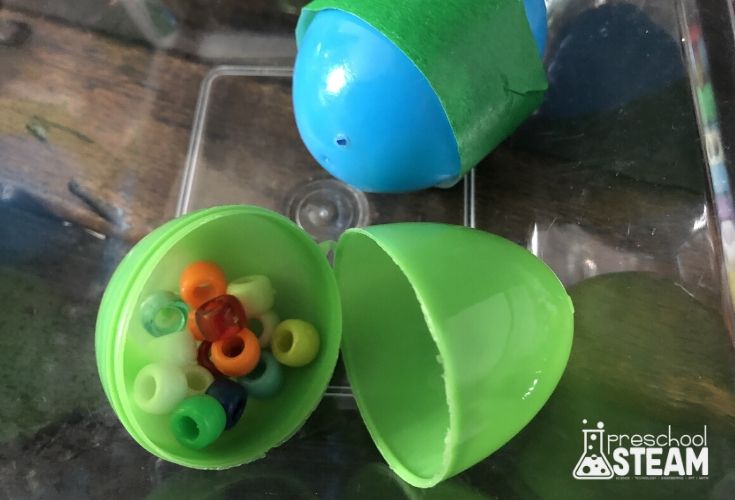 Experiment with placing different amounts of materials in each egg and observe the different sounds you hear. What type of sounds can our instrument create?
How many different sounds can you create with the egg shakers? Which one do you like best? Can you make a high and low pitched sound? 
Guiding Questions:
How can you change the sound your instrument makes?
How did you reuse something old and make it into something new? 
STEAM Experience:
Science: What is your favorite instrument? How does it make a sound? 
Technology: Watch the video, "Sounds Around the World" by Hap Palmer. https://www.youtube.com/watch? v=LJ-SOENwoGE 
Engineering: Construct music shakers with plastic eggs, tape, and loose parts. 
ARTs: Dance and shake your instrument to the beat of your favorite song. 
Math: How many different patterns can you make with your shakers? Make an AB pattern by shaking it high and low. 
The full written lesson is available for download inside the Member Lab.