Experiment with color mixing with this unique twist on the popular book, "Pete the Cat and His Magic Sunglasses".
We love to use our favorite read-aloud books to create fun and inspiring Preschool STEAM activities.
STEAM is the combination of Science, Technology, Engineering, Art, and Math.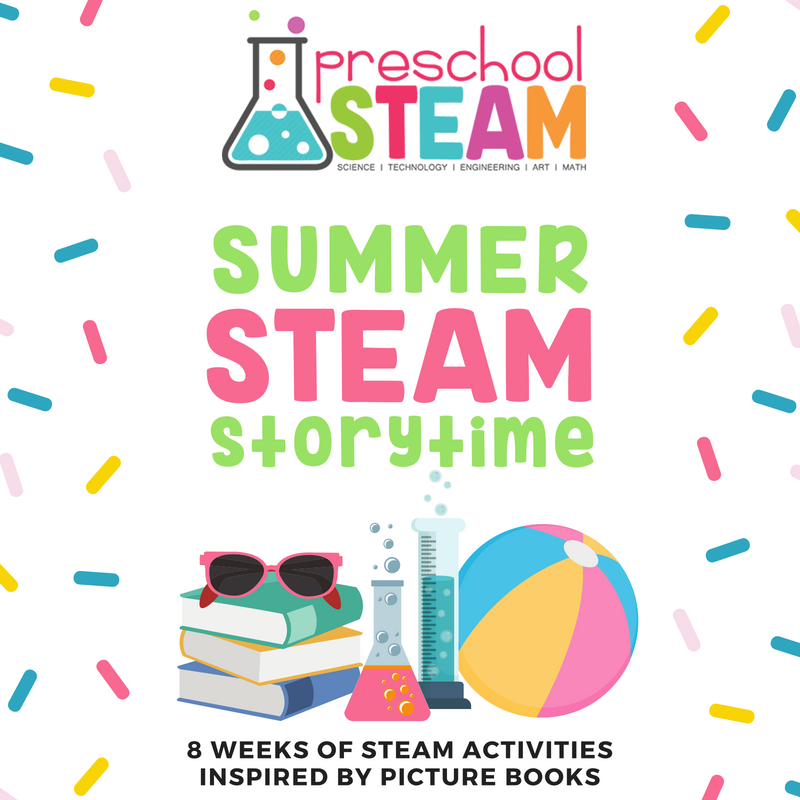 STEAM Challenge: 
Can you see the world through different colored glasses?
Objective: Experiment with color mixing by creating your own magic sunglasses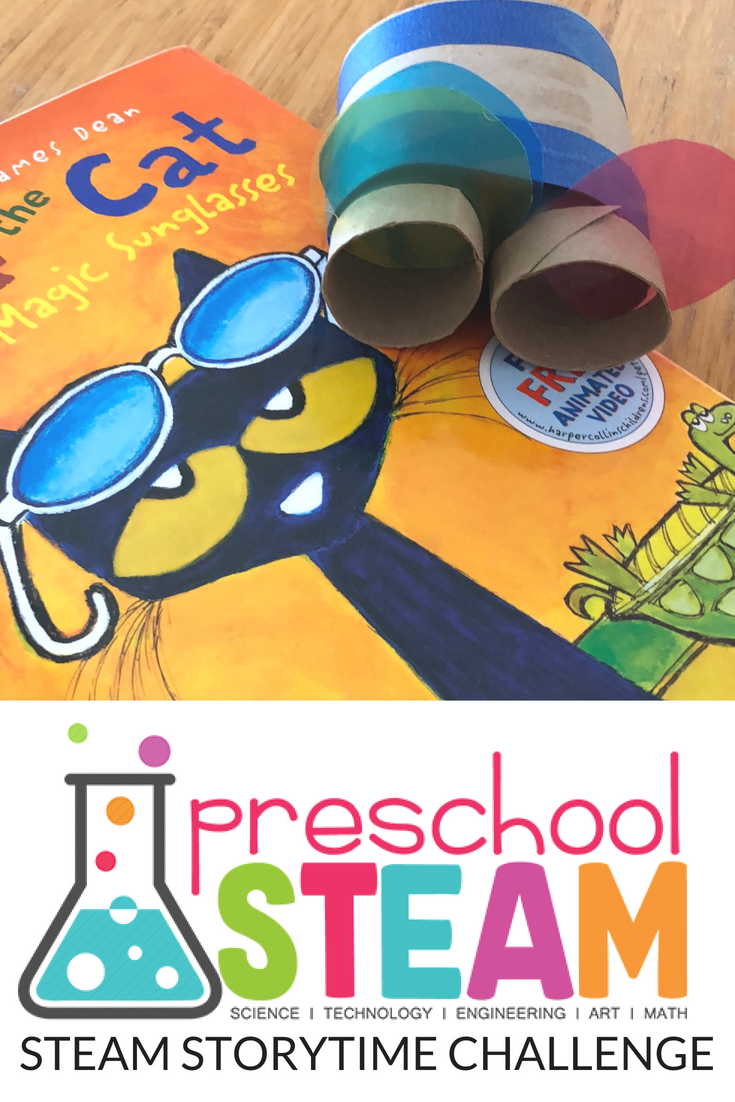 Materials:
"Pete the Cat and His Magic Sunglasses", by James Dean

3 Cardboard tubes

Tape

Scissors

Red, Yellow & Blue Transparent Sheet or Folder
Teaching Strategy:
Read the book, "Pete the Cat and His Magic Sunglasses". Discuss how sunglasses are a tool to help us see.
Build your color mixing glasses. Cut a slit near the end of two cardboard tubes. Leave 1/4" of the tube connected.
Cut a third cardboard tube in half lengthwise. Use this to wrap around the other two tubes. Secure with tape and trim to size as needed.

Cut circles the size of the cardboard tube from red, yellow and blue transparency sheets. Trim as needed to fit the circles in the slit of your two cardboard tubes.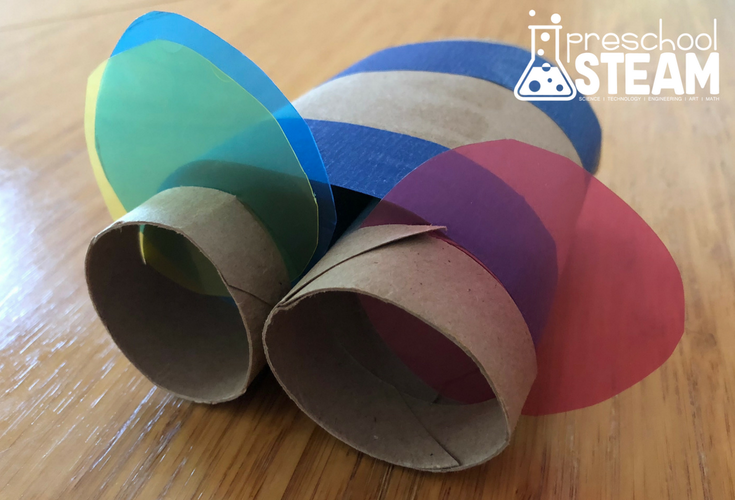 Experiment with layering different colors together. What happens?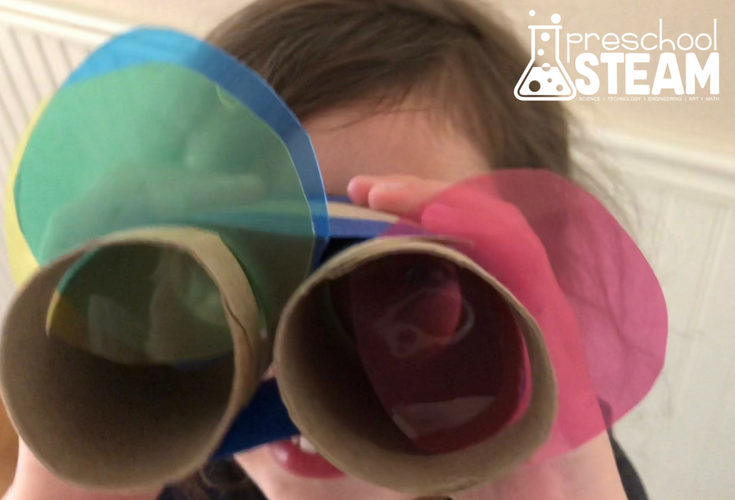 Guiding Questions:
What changes in color do you observe with your magic sunglasses?


What is your favorite color? Why?
---
STEAM Integrations:
Science: What happens when you overlap two different colors?
Technology: Why do people use sunglasses? What other types of tools help us see better?
Engineering: Build your own pair of sunglasses.
Art: Paint a picture using only red, yellow and blue paint. 
Math: Collect and sort a variety of found objects that are red, yellow and blue.
---
You may also like our Pete the Cat: Rockin' in my school shoes STEAM challenge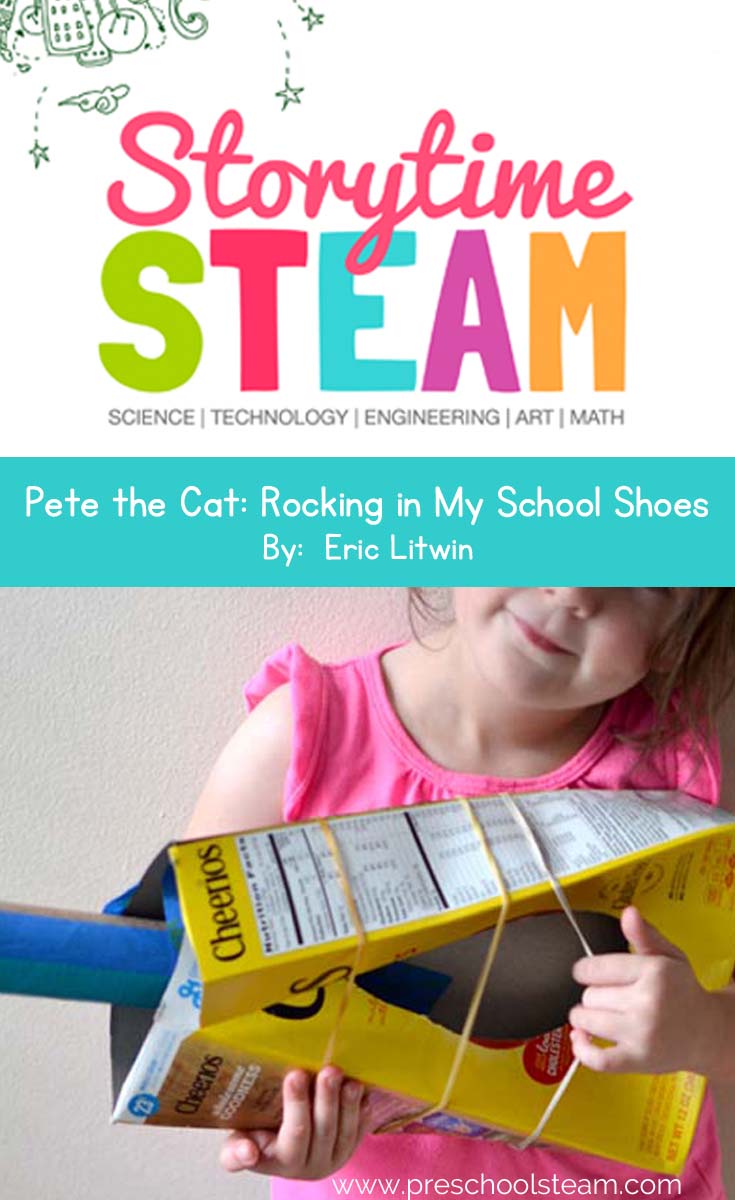 ---
Sign up for our newsletter and receive the printable lesson as a gift.