STEAM activities provide opportunities for kids to explore and discover as they play. In this STEAM activity, kids experiment with everyday materials to see if they pass through, or remain in, the sifter.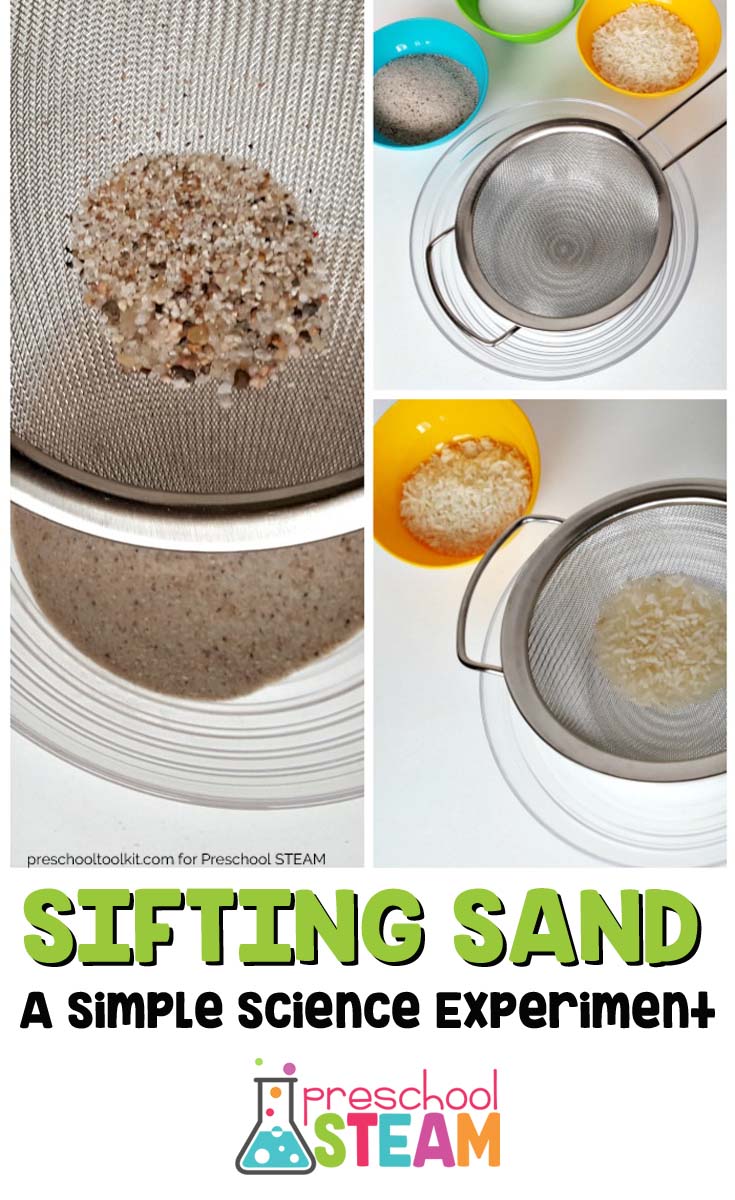 Kids like to scoop up handfuls of sand at the beach, or at the classroom sand table, and watch the sand slip right through their fingers! This fun sifting activity extends the science of filtering materials in a way that kids can easily observe and discuss hands-on.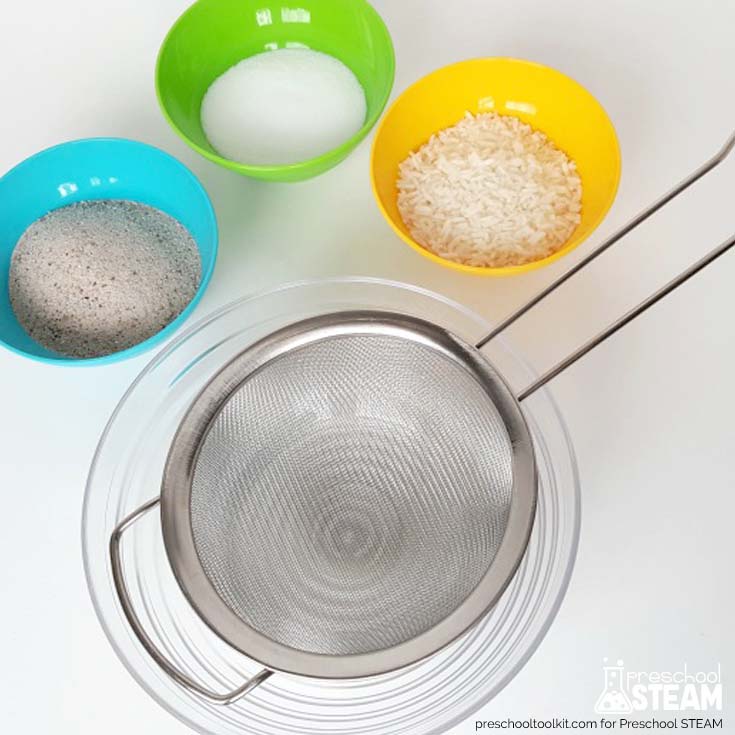 Materials:
Sifter (sometimes called a strainer)
Plastic bowls
Sand, salt, uncooked rice (or similar ingredients)
Ask: What is a sifter used for? Which materials will be able to pass through the holes of the sifter?
Hypothesis: Grains of salt and sand are small enough to pass through the sifter.
Procedure: Separate sand, salt, and rice into three small bowls, approximately 1 cup of each material.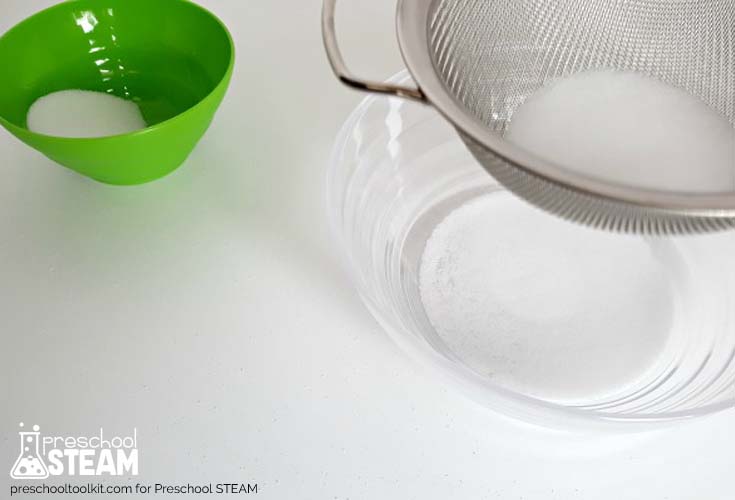 Pour salt into the sifter and observe salt passing through the tiny holes in the mesh.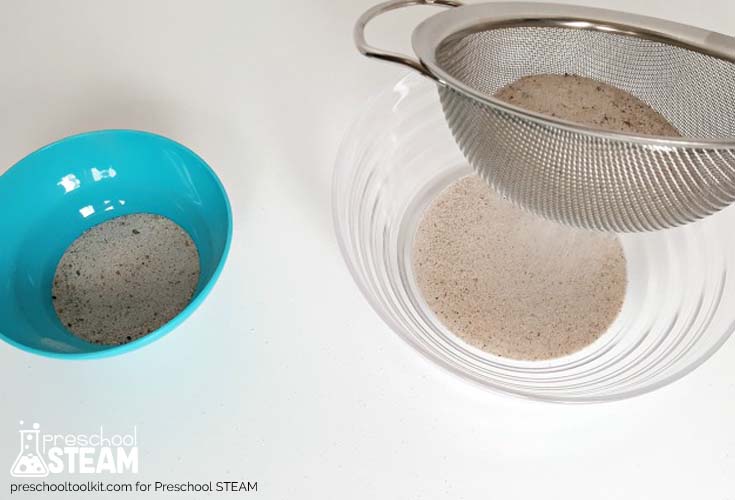 Pour sand into the sifter and shake the sifter gently.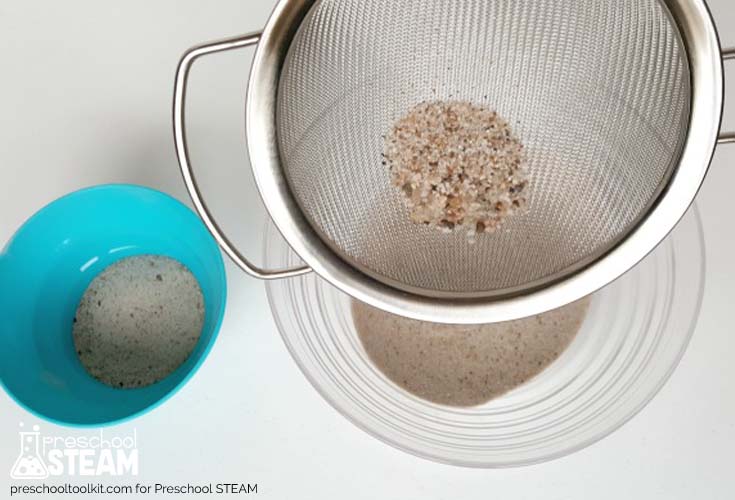 Notice how some small particles of sand are left in the sifter.
Pour some uncooked rice into the strainer.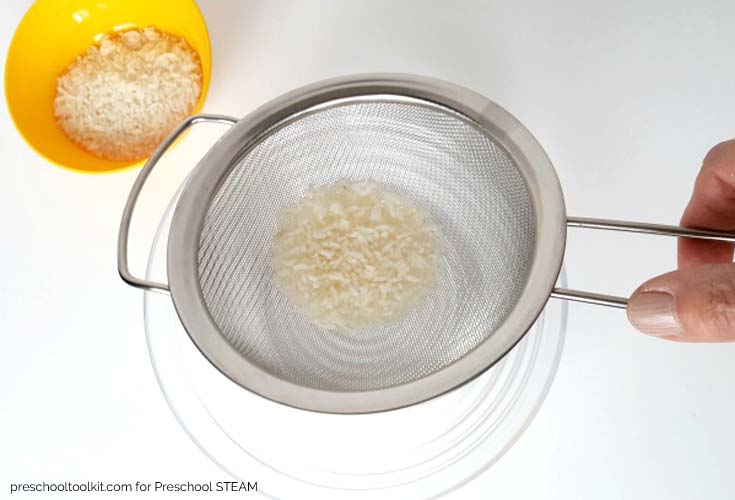 Observation: Salt and sand pass through the mesh filter but some small stones from the sand are left in the sifter.
Rice does not pass through the holes in the sifter.
Conclusion: The size of the holes in the sifter determines which materials will pass through the sifter. The tiny stones in the sand are not noticeable until the sand passes through the sifter.
A sifter is often used in the kitchen when baking to remove any coarse particles from flour.
A sifter with larger holes might be useful for gardening tasks, to remove stones or sticks from the soil.
---
STEAM integration:
Science| Sifters can be made of plastic or metal.
Technology| Shaking the sifter distributes the material evenly so more material falls through the mesh.
Engineering| The holes in the mesh may differ in size from one sifter to another.
Art| Materials used in the experiment will have different colors and textures; two or more materials may be mixed in one bowl.
Math| Materials are different sizes and shapes. The size of the material determines whether it will be sifted.
STEAM activities like this sifting experiment are easy to set up and provide exciting learning opportunities for kids. Ask open-ended questions and encourage hands-on participation as you enjoy this fun activity with your young scientist!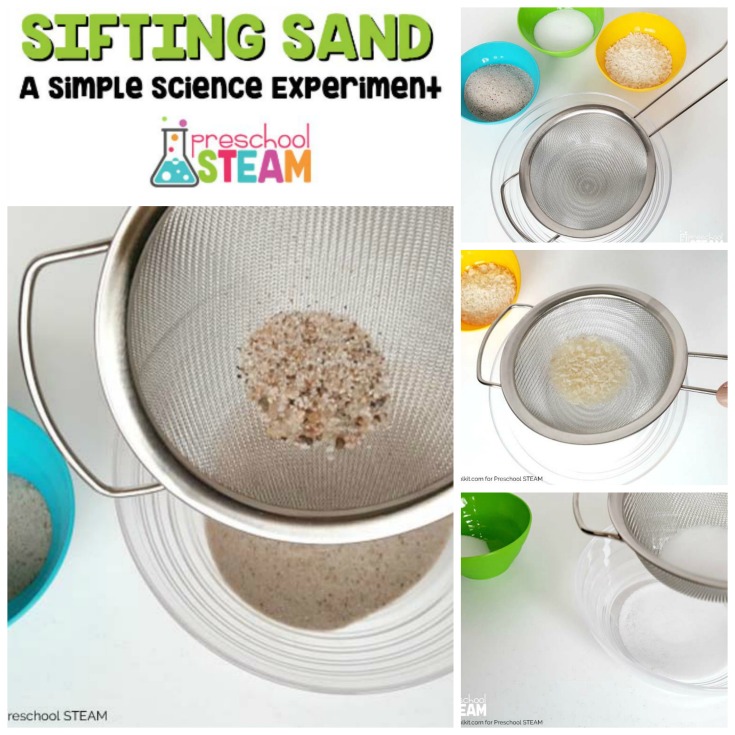 ---
About the Author:
Heather is a former preschool teacher and founder of preschooltoolkit.com, a website providing early learning resources for teachers and parents. She focuses on creating fun crafts and activities that engage developmental skills while promoting hands-on learning through play. Follow her on Facebook, Pinterest, Twitter, Instagram, Google+ and Linkedin.
---