What started as child-led play, with a dump truck and leaves turned into a week-long STEAM investigation about leaves.
STEAM is the combination of science, technology, engineering, art, and math helps exercise your preschooler's creative thinking and problem-solving skills.
Scientists, mathematicians, engineers and future business leaders all need to develop creative thinking and problems solving skills to be successful.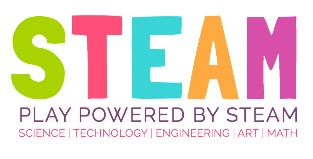 In this post, we take our play with leaves inside to examine and document.
This is part 2 of our Preschool STEAM: Investigating Leaves series.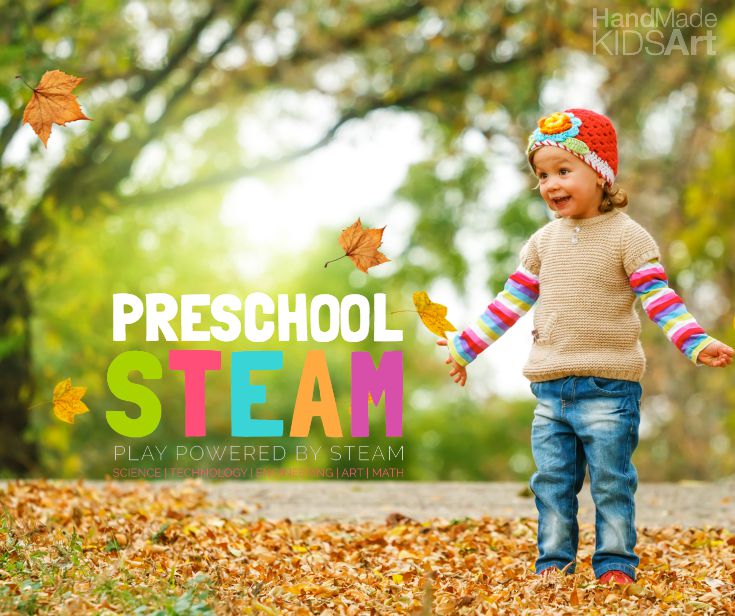 SCIENCE: Observing and Classifying Leaves
After playing and collecting leaves outside we continued the fun inside! We observed and classified our leaves sorting by color and size.
A magnifying glass makes the observation of leaves even more engaging and hands-on for your preschool learner.
---
ART: Document your leaf observations.
We documented our leaves by creating texture rubbings of the leaves. First we talked about the texture of the leaves and what it felt like when we touched the leaves.  After feeling the texture of the leaves we then documented our leaves with texture rubbings.
Place a sheet of paper over the leaf and with a crayon rub on the paper over the leaf. Watch as your leaf magically appears!
ART TIP: Turn your leaf upside down and then place the paper over the leaf.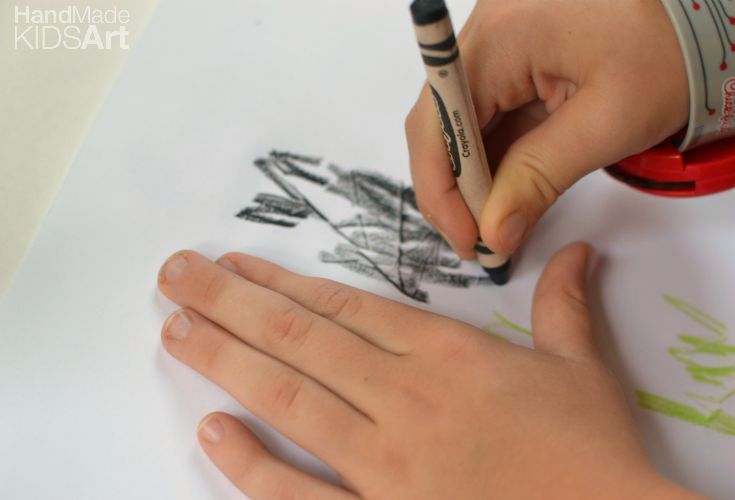 It may take your preschooler a few practices before they get the hang of it. You can help your preschooler by holding the paper in place, but let your child do the crayon rubbing.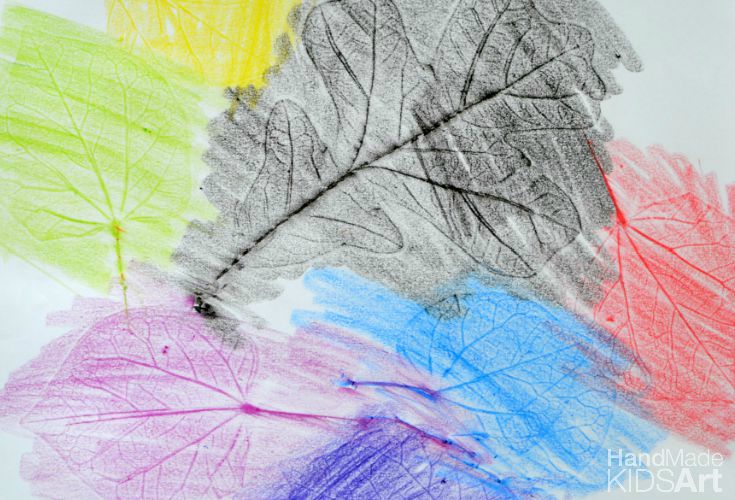 Extend the art project by painting over your crayon leaf rubbings with watercolor paint. The crayon wax will resist the paint creating a resist painting.
ART TIP:  Outline your leaf rubbing with crayon and be sure to press hard with the crayon to resist the paint.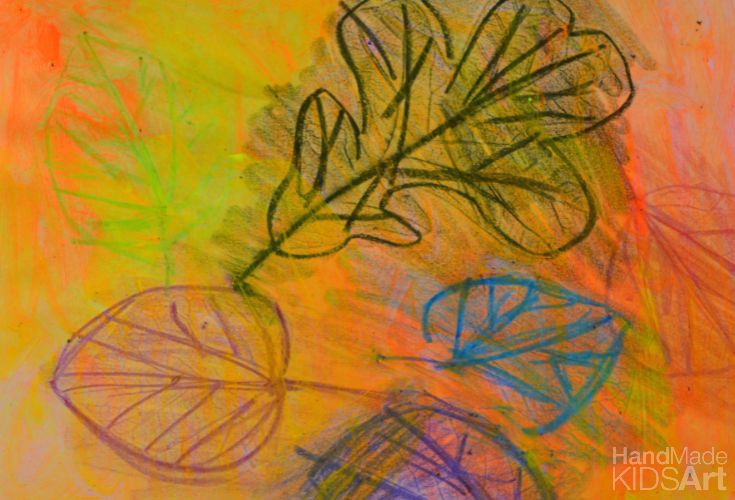 MATH: Measure Your Leaf
Once your child has practiced with different leaf rubbings try doing a new leaf rubbing on a piece of graph paper.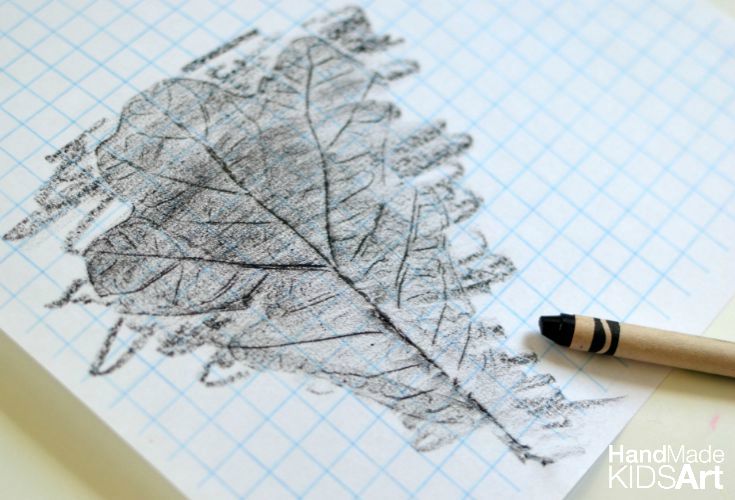 Count how many squares high your leaf  is compared to other leaves (if you have an older child you can count all the squares the leaf occupies and introduce to the concept of area).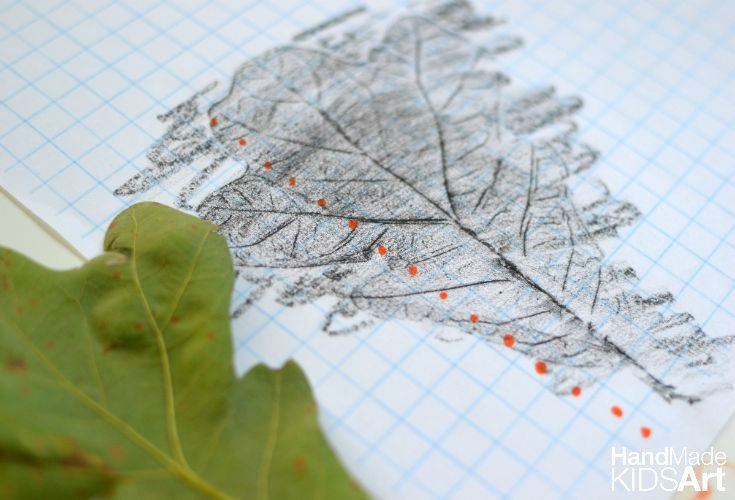 ---
STEAM Connections
Science: I can observe leaves and use descriptive words to describe them
Art: I can describe the texture of the leaf and use the leaf to create a texture rubbing.
Math: I can sequence my leaves in order of size.  I can measure how tall my leaf is by counting squares.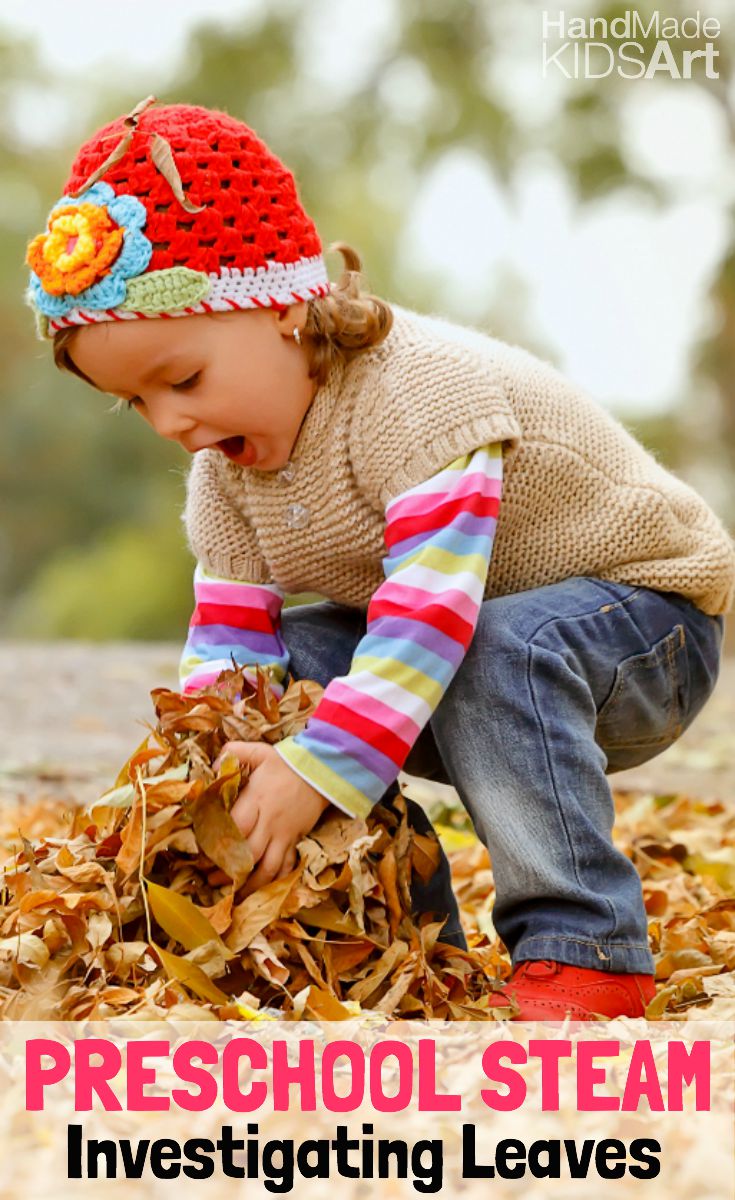 Additional Preschool STEAM learning activities:
Technology: I can photograph leaves to document my collection.
Engineering: I can build a habitat out of leaves.
---