With the start of school all around the country, preschoolers start school by refreshing their knowledge of the alphabet. Challenge your preschoolers and expand their learning with alphabet STEAM experiences.
These alphabet activities for preschoolers make it easy to add STEAM or STEM to your learning environment.
STEAM stands for Science, Technology, Engineering, Art, and Math. STEAM activities help preschoolers think like scientists, mathematicians, engineers, or artists as they start to develop critical thinking skills.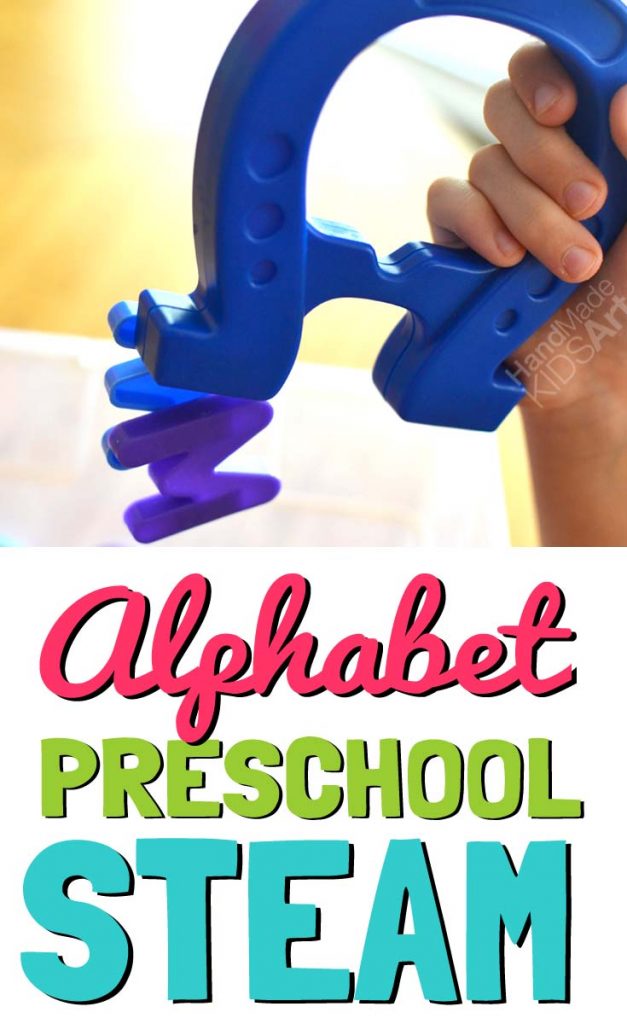 Take a look at these amazing alphabet activities to get your school year started.
Explore the alphabet with a construction sensory activity. This sensory activities for preschoolers also help encourage scientific thinking.

Use technology to create your own music video . In this activity, we use the song "Head, Shoulders Knees and Toes" but try it with the alphabet song to continue the Alphabet experience.
Engineer an alphabet tree based on the book "Chicka Chicka Boom Boom". Can you preschooler build an alphabet tree and see how many letters it can hold?

Try creating alphabet art with magnetic letters. Use a magnet to drag alphabet letters through paint, and then stamp your letters on paper to create a print.

Set up a sensory bin or table by filling in with small rocks and your alphabet letters. Create an open invitation for your children to explore. Give time for children to play with materials. Use your math skills to count how many letters you can rescue with your magnet. We also have an alphabet magnetic tree you can create with your learners
Explore all of our Alphabet STEAM experiences here:
How to Create a Music Video to Learn the Parts of the Body
---
Want to learn more about the Alphabet with STEAM experiences? Click here to purchase our Storytime STEAM Bundle.
Use your favorite read-aloud books to create fun and hands-on ways to challenge children's thinking and problem-solving skills with STEAM storytime lessons for early childhood.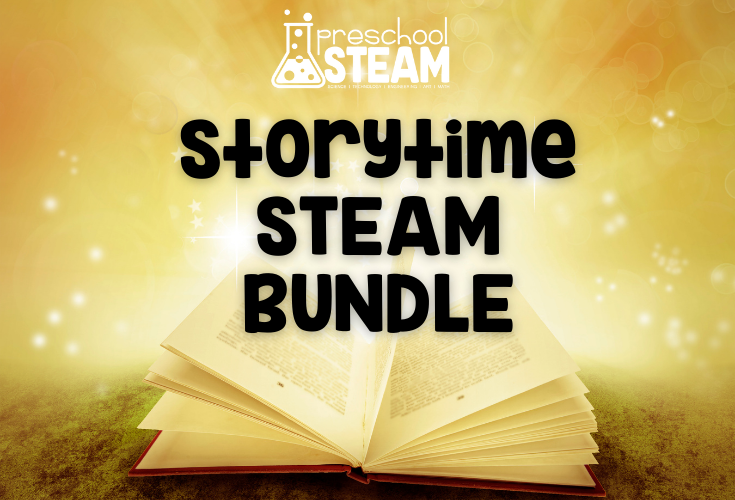 What you'll get inside the STEAM Storytime Bundle:
26 STEAM lessons inspired by picture books.
Each lesson has guided instructions, questions and
Plus Get This Bonus:
12 More Additional STEAM lessons inspired by popular picture books