Sensory activities for preschoolers help stimulate the five senses, touch, sight, taste, smell, and hearing. Including sensory play or activities is important because it helps children cognitively,linguistically, socially, physically and creatively.
Sensory activities for preschoolers also help encourage scientific thinking.
Thinking like a scientist is all about asking questions. Sensory activities give children time to explore and experiment with different materials and ask new questions!
Sensory activities don't require a lot of expensive materials and are easy to set up. You can set up small sensory bins or larger sensory tables to accommodate more children.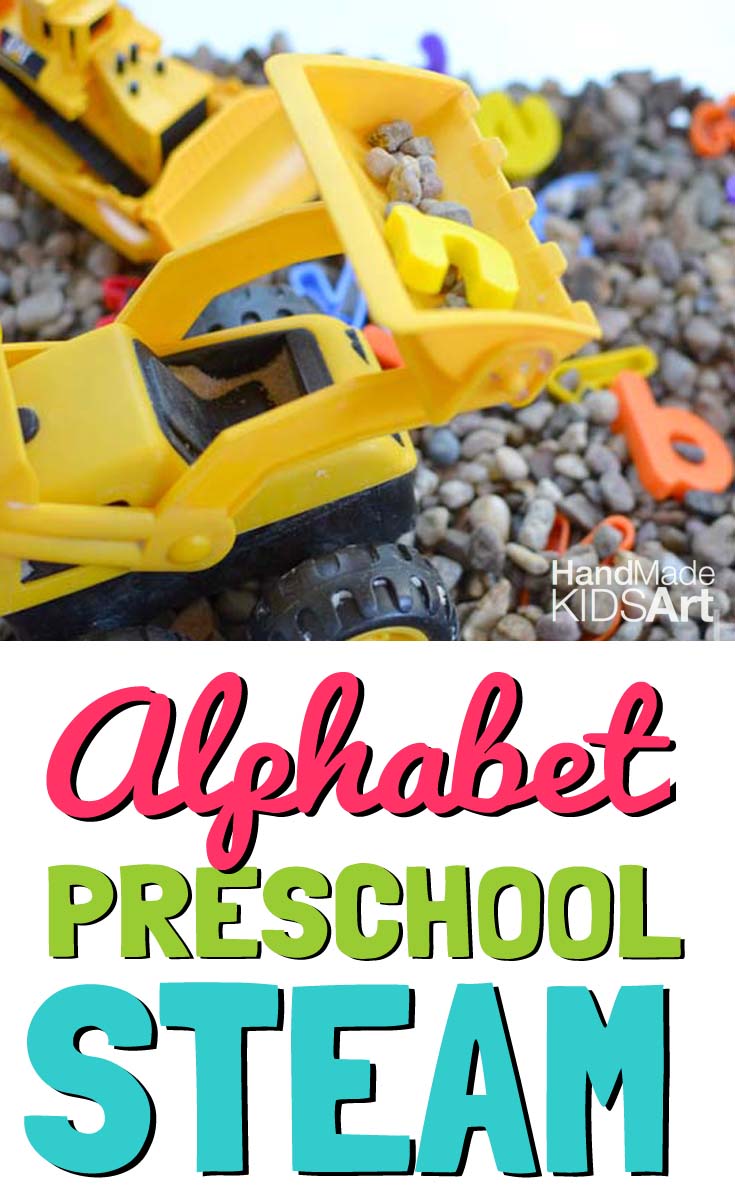 Alphabet Construction Discovery Bin
Materials: Small rocks or pebbles, Construction Trucks, Alphabet Letters, Tongs, Magnetic Wand
Place the materials in your bin or sensory table and create an open invitation for the children to explore! Prompt children's' thinking with open-ended questions.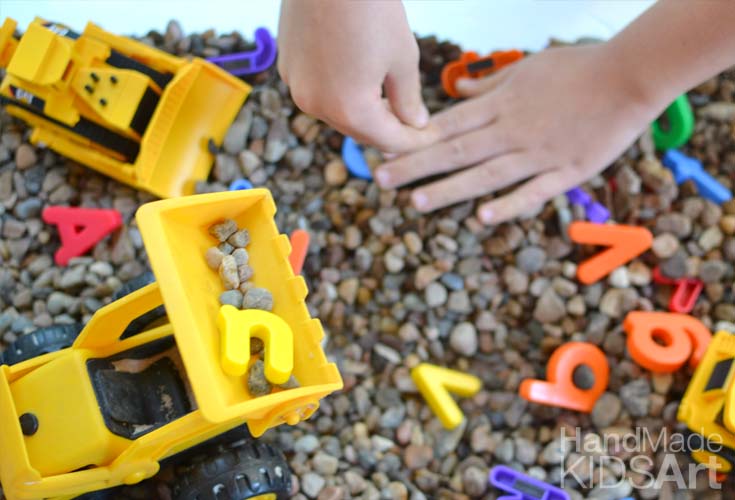 Questions to Ask:
Can you find the hidden letters?
How many letters did you find?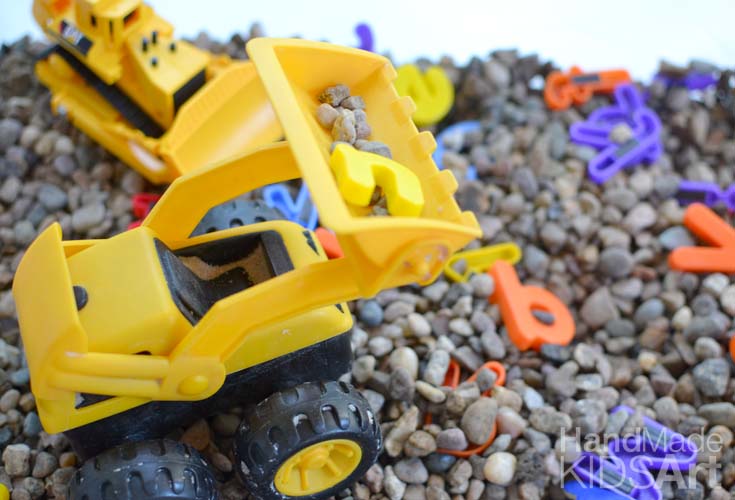 STEAM Extensions:
Have children write the letters they found.
Sort the letters.
Paint with the letters.
You also can combine this with our Magnetic Rescue Science activity.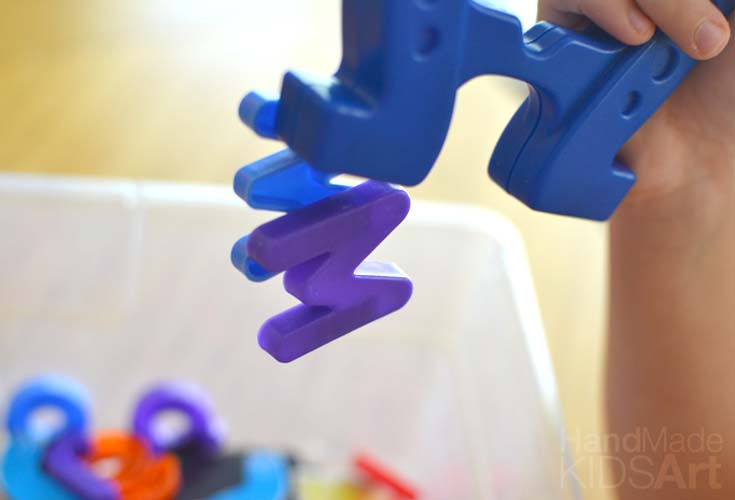 For more alphabet letter STEAM activities for preschoolers check out our Storytime STEAM challenge!