Explore the fun and magic of winter with these hands-on STEAM activities for Preschoolers!
STEAM represents the combination of Science, Technology, Engineering, Art, and Math.
Check out the STEAM activities below!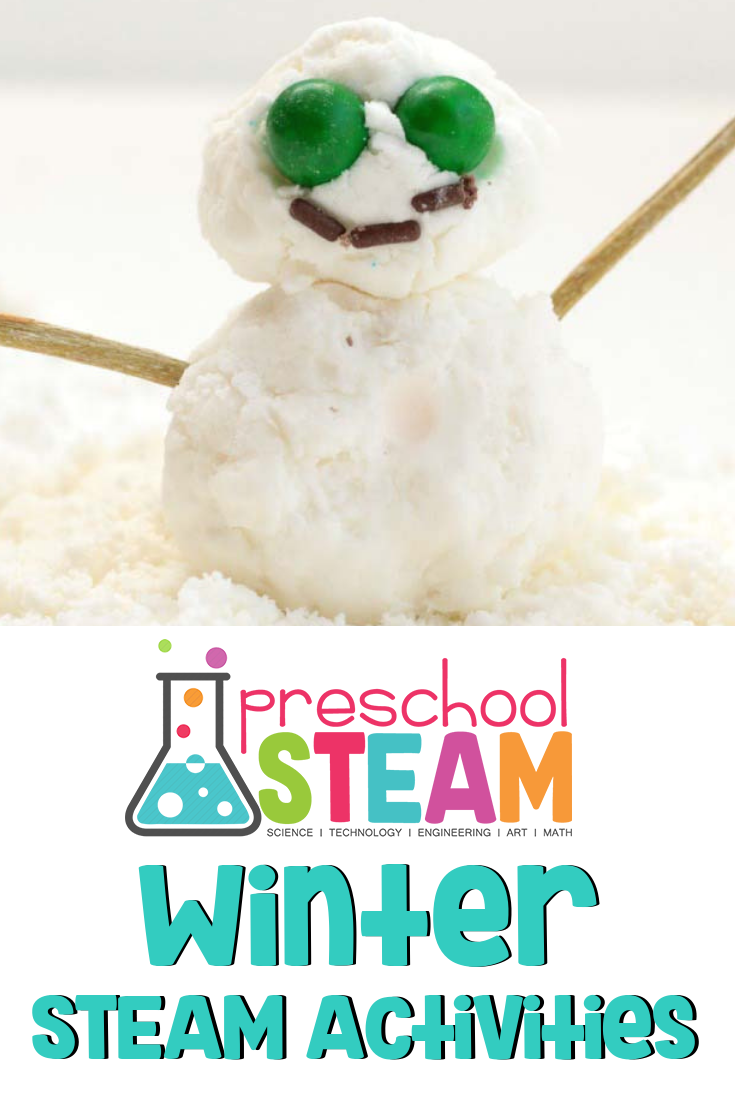 ---
Tastes of Winter: A Preschool Science Activity
In this simple Science activity, preschoolers learn the basics of the sense of taste and what common tastes are found in winter.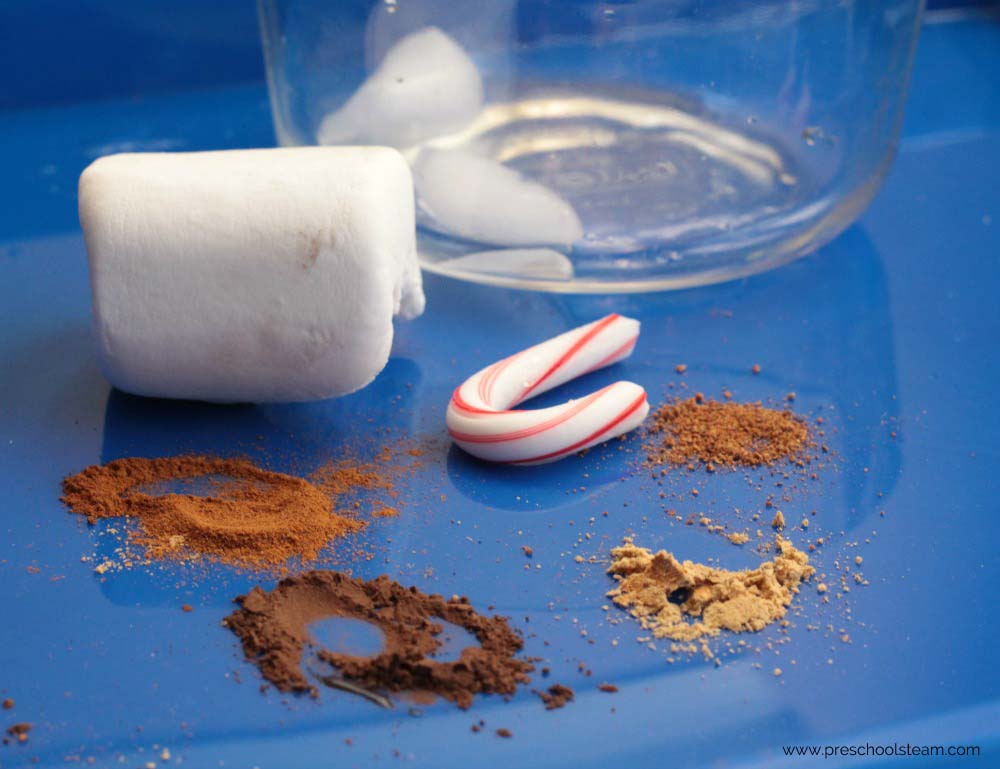 ---
Challenge your students' problem solving and creative thinking skills with these low prep winter inspired Tinker Tubs.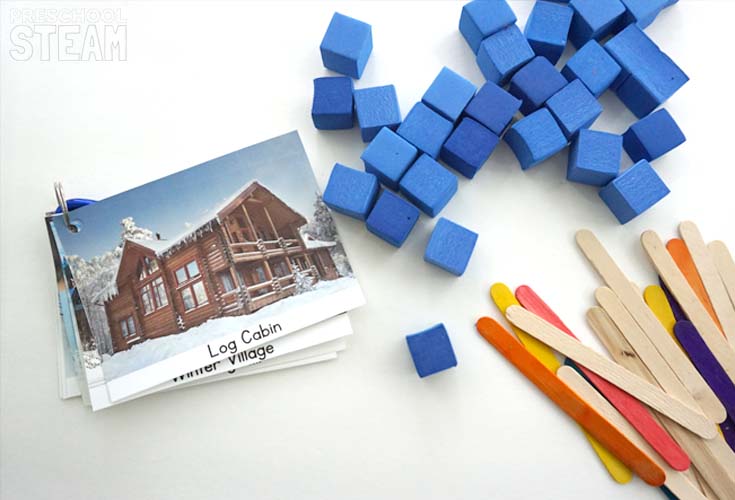 ---
This STEAM activity is an opportunity for children to explore the force of magnets while connecting to the fun winter sport of ice skating! Whether you prefer figure skating or ice hockey this activity is adaptable to the interests of your children creating a highly engaging STEAM experience!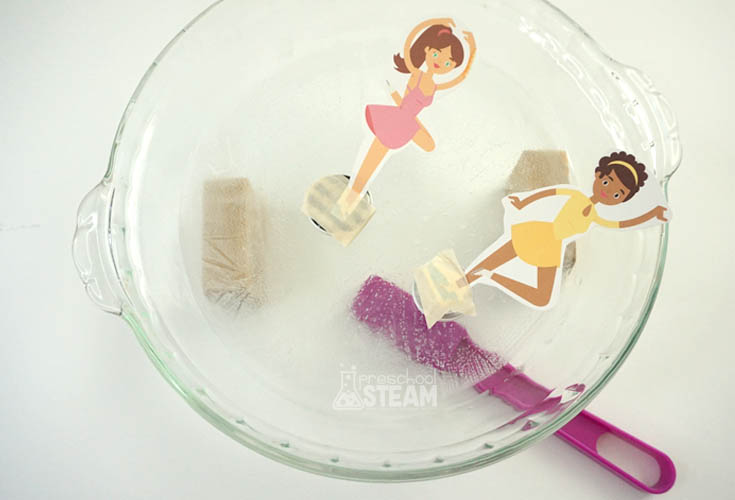 ---
Make Your Own Snow with Two Ingredients
No real snow? No problem, instead, make your own fake snow! This is a fun winter STEAM activity for preschoolers to do together or alone.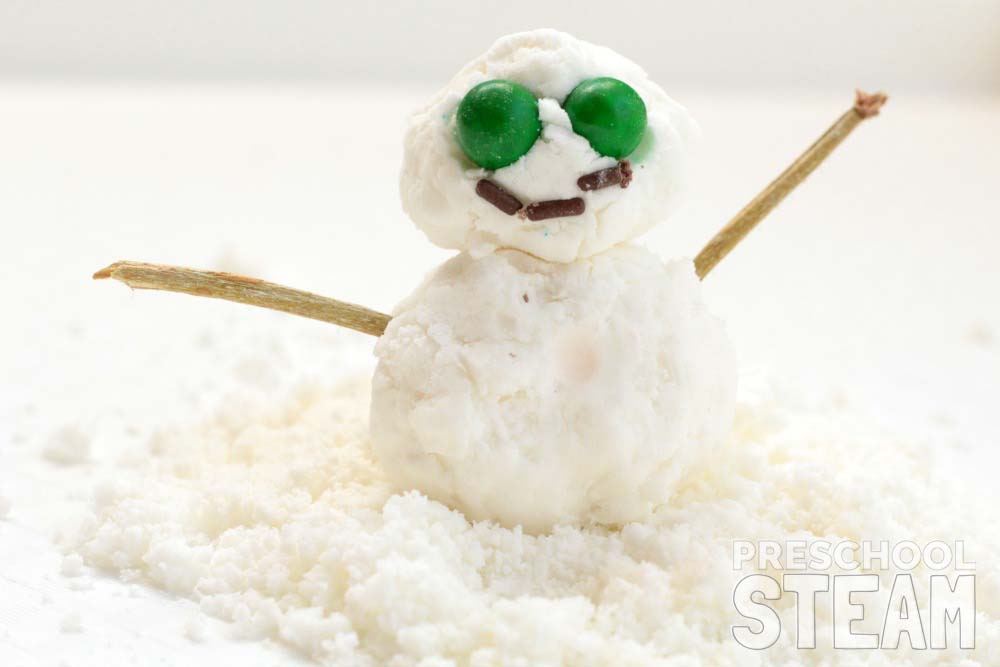 ---
In this Science experiment, preschoolers will learn how salt crystals form and what happens when water evaporates from salt.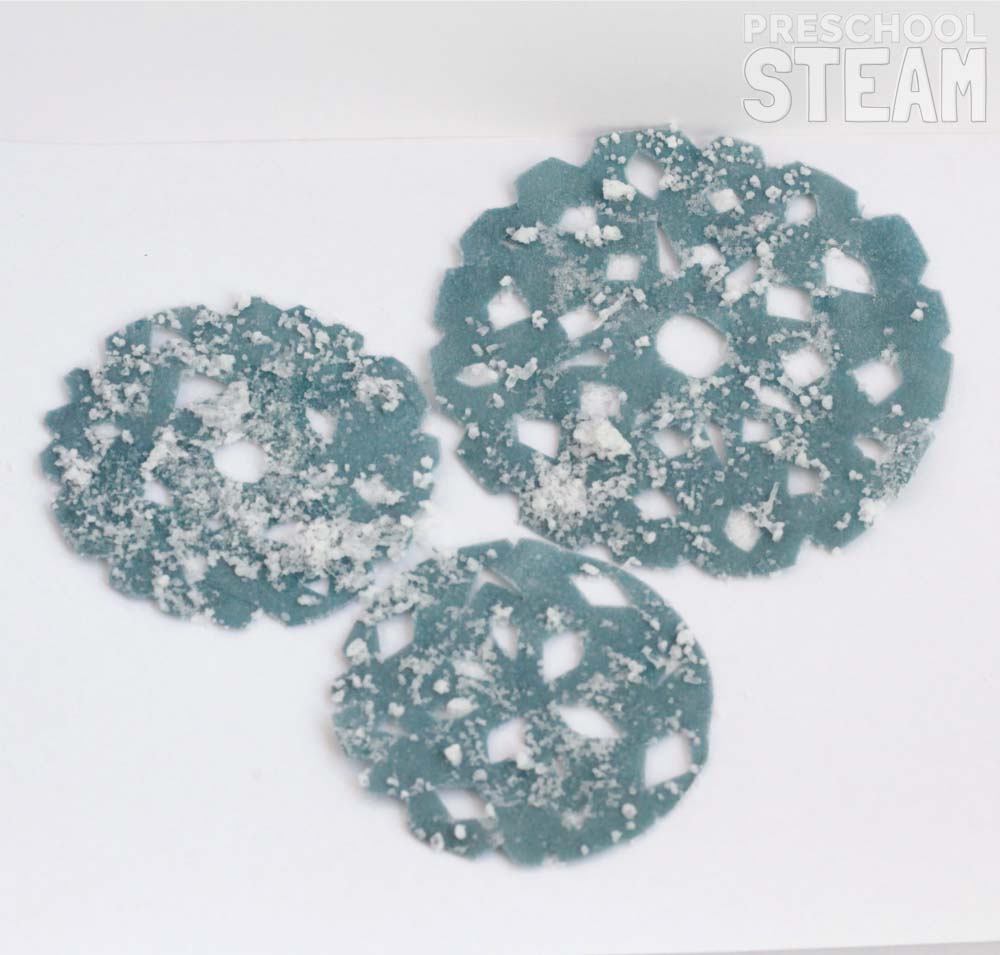 ---
What Makes Ice Melt the Fastest?
Is it possible to make ice melt faster? Investigate the properties of ice with this hands-on science activity for preschoolers.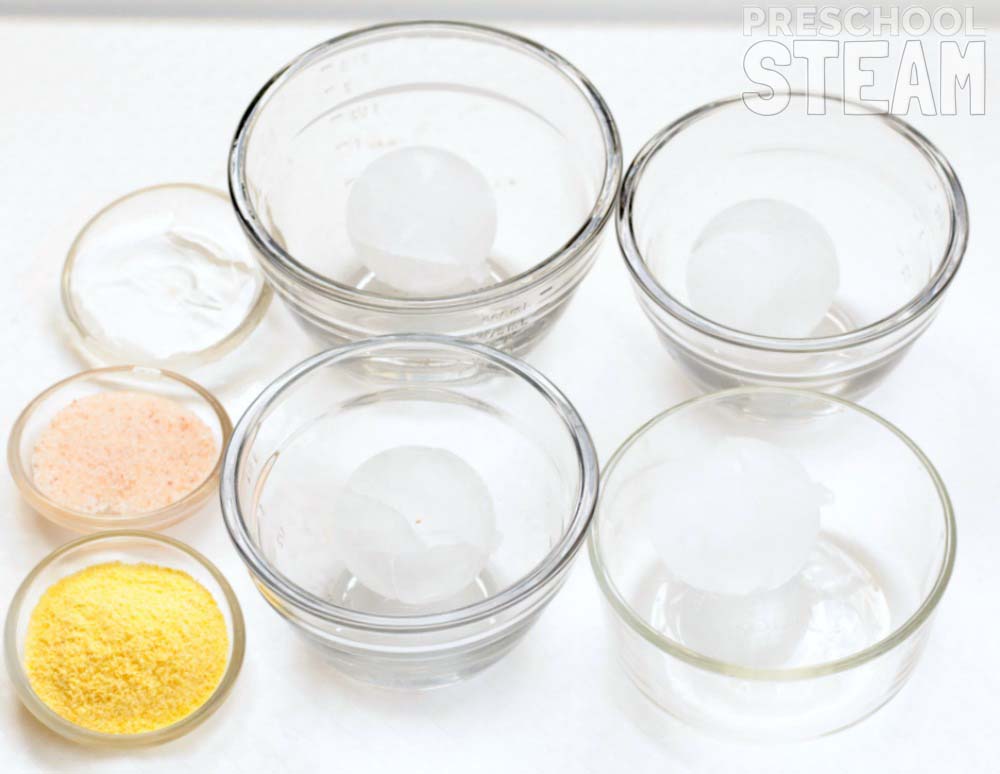 ---
What Material is the Best Insulator?
Children will learn about insulation and how some materials are better for insulating than others. In this challenge, see what material is best at preventing ice from melting.