Do you want to build a snowman? …. okay, I promise I won't break out into the song.
But you can challenge your students' problem solving and creative thinking skills with these low prep Tinker Tubs.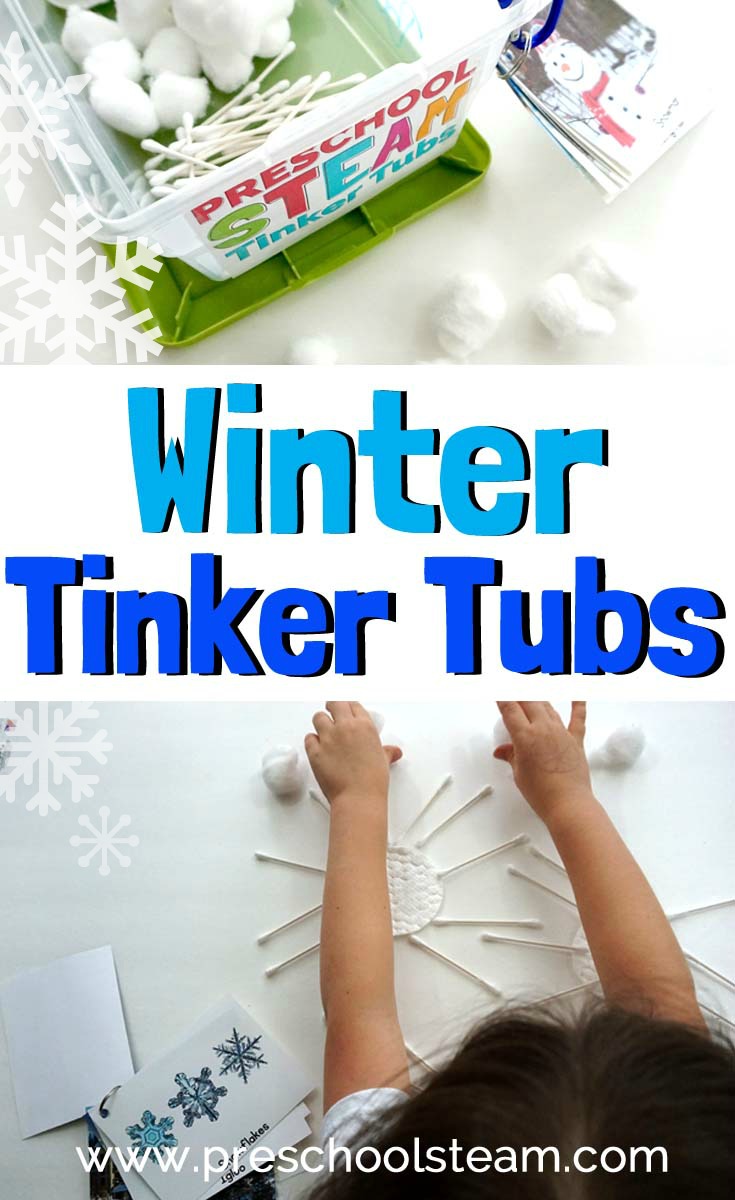 Preschool STEAM Tinker Tubs
Tinker tubs make it easy to start encouraging students to persevere with open-ended play and exploration.
What is a Tinker Tub?
A tinker tub is a container with provided materials that encourage children to build, create and design.
Tinker tubs give students the opportunity to learn:
how to persevere
how to learn from failure and still try again
how to re-evaluate, redesign and re-think a problem to create a unique and inventive solution.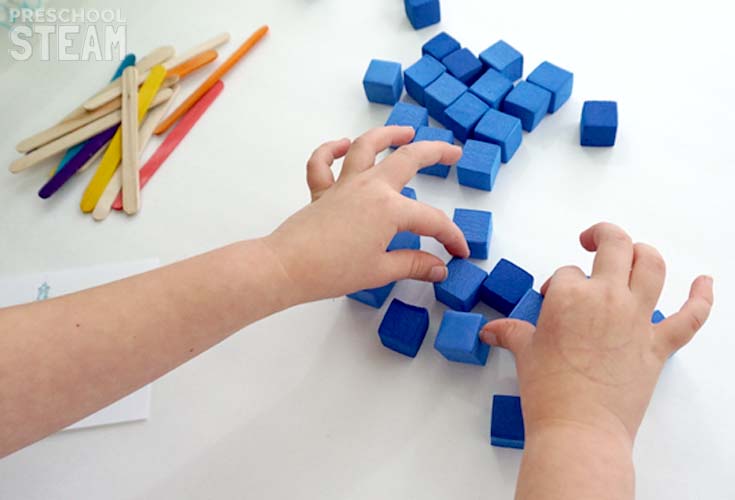 How to Get Started with Tinker Tubs:
Step 1: Choose your tub (or box, or bin)
The best thing is you can use boxes, bins, tubs, even a plastic bag or shoebox works.
Step 2: Choose your building materials
Step 3: Let your students tinker.
Tinker tubs may be used individually or as a small group.
You may have to model how to get out the tinker tubs and how to clean up the tub but let your children do their own exploring with the materials.
Challenge cards may be added as a creative prompt to challenge deeper thinking.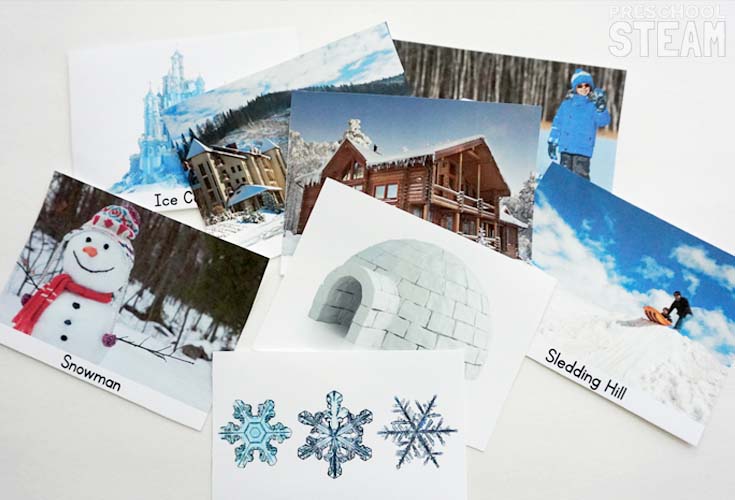 Winter Material Suggestions:
Cotton Balls
Q-Tips
Cardboard Rectangles (for ramp ideas)
Mini White Plastic Cups
Fake Snow
Shredded White Paper
Wooden Blocks
Mix and match materials to create your own tinker tubs or follow our guide below.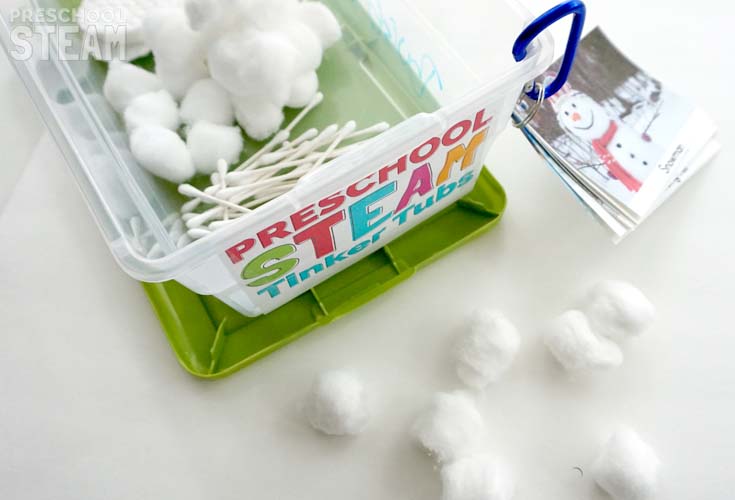 Week 1: Cotton rounds, Cotton swabs, Cotton balls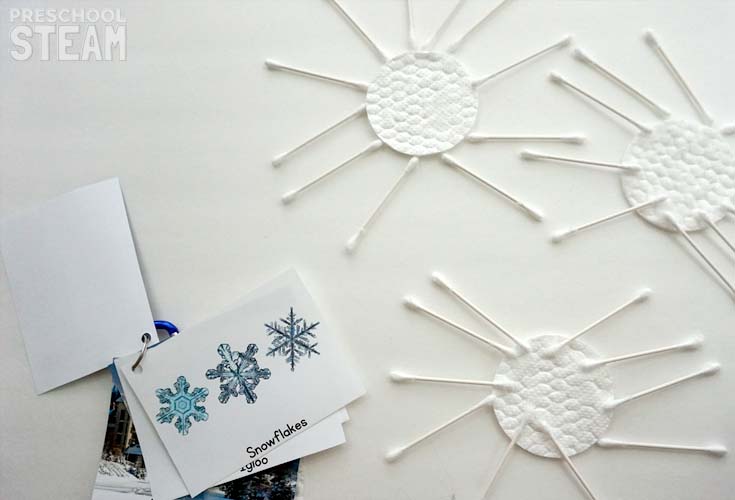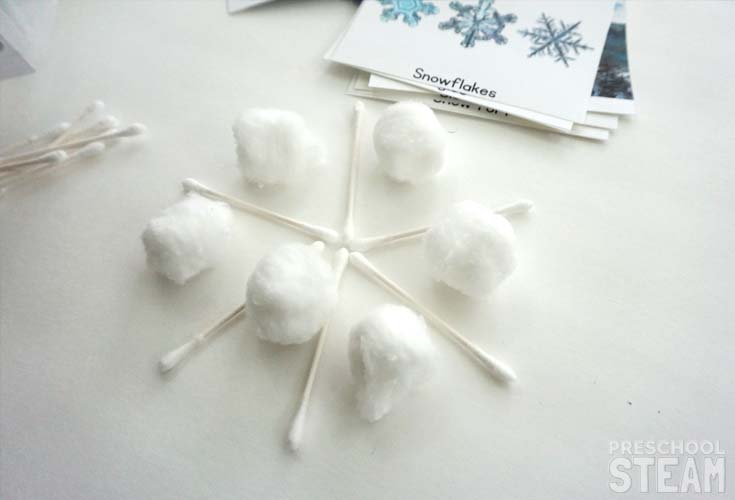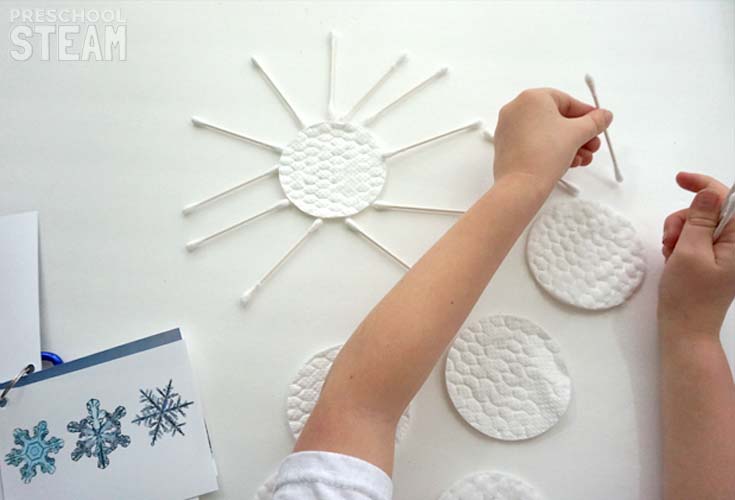 Week 2: Foam blocks, craft sticks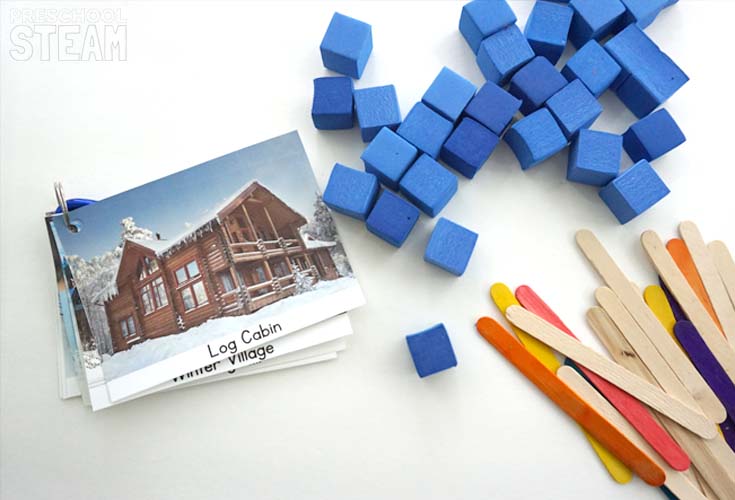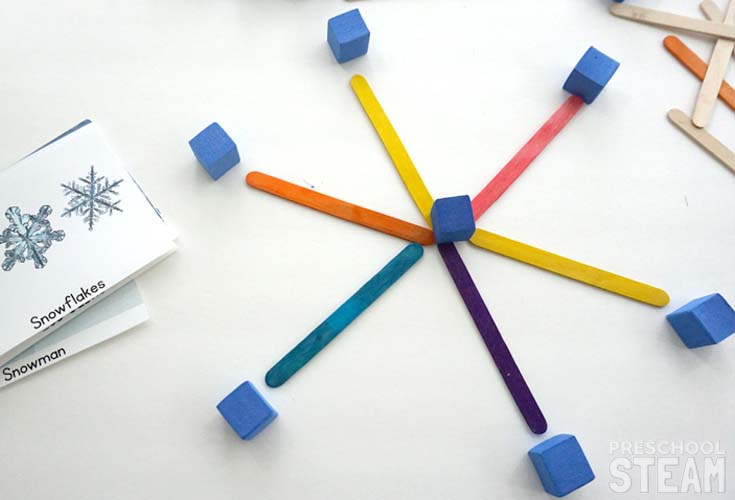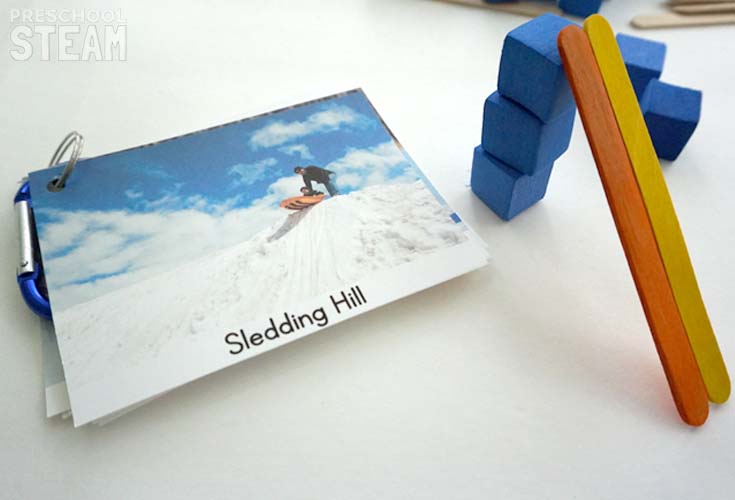 Week 3: Wooden Blocks, Cotton Balls, Round Gems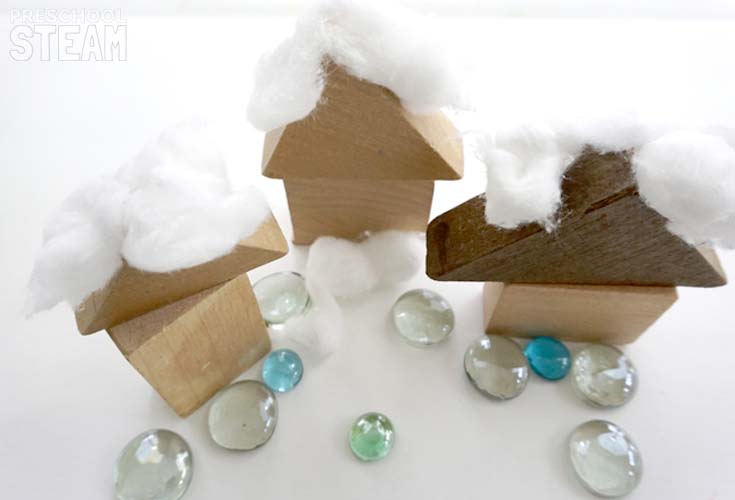 Week 4: Mini Plastic Cups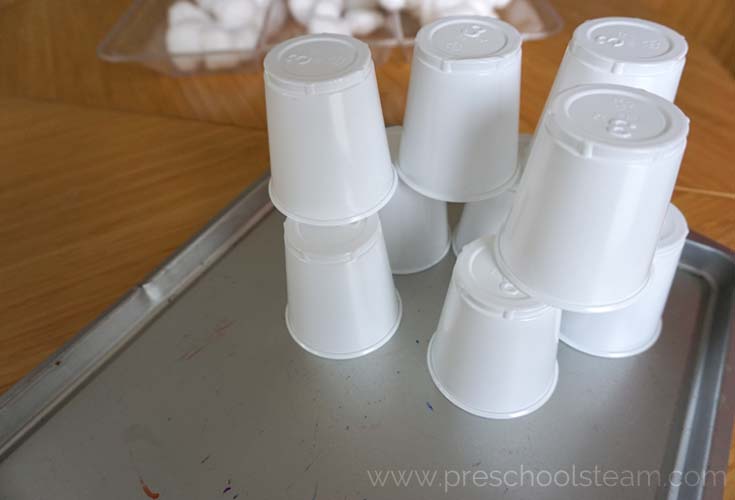 Get the free Winter Tinker Tub Guide! Plus a FREE set of Challenge Cards when you sign up with email.
Find more tinker tub inspiration here: