It's week 2 of our Preschool STEAM Summer Series. Last week, we kicked off the summer with a Fairyland challenge. This week we are blasting off into outer space!
Opportunities for hands-on play with different materials allow children to learn and extend their knowledge and creative thinking skills. STEM preschool activities (or we like to say STEAM) are designed to engage your child and stretch their thinking.
STEAM represents the combination of Science, Technology, Engineering, Art, and Math.
STEAM Challenge:  Can you move a rocket without touching it?
Objective: Use magnetic force to move a rocket through your own galaxy.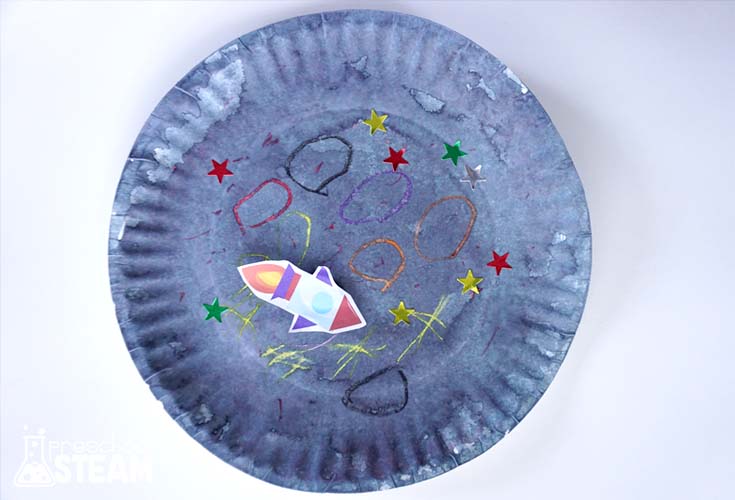 Materials:
Book – Roaring Rockets by Tony Mitton and Ant Parker

Paper Plate

Crayons

Watercolor Paint

2 Magnets

Paper Rocket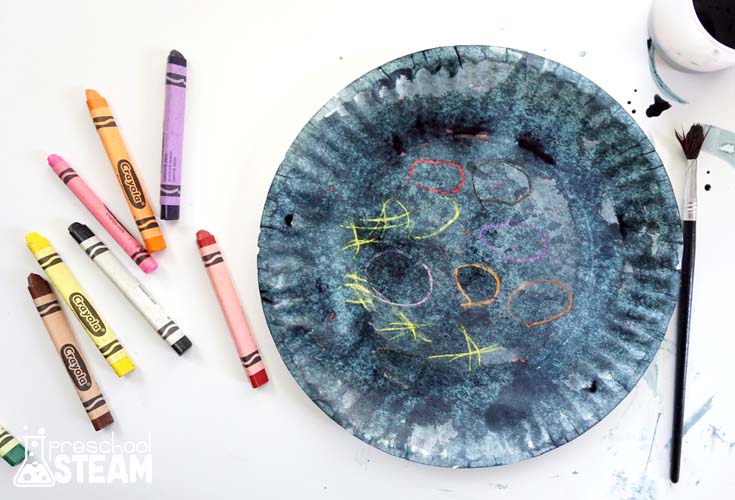 Teaching Strategy:
Read the book, "Roaring Rockets".
Research the different parts of a rocket.
Use crayons to draw your own galaxy on a paper plate. Paint over the crayon with watercolor paint. Let dry.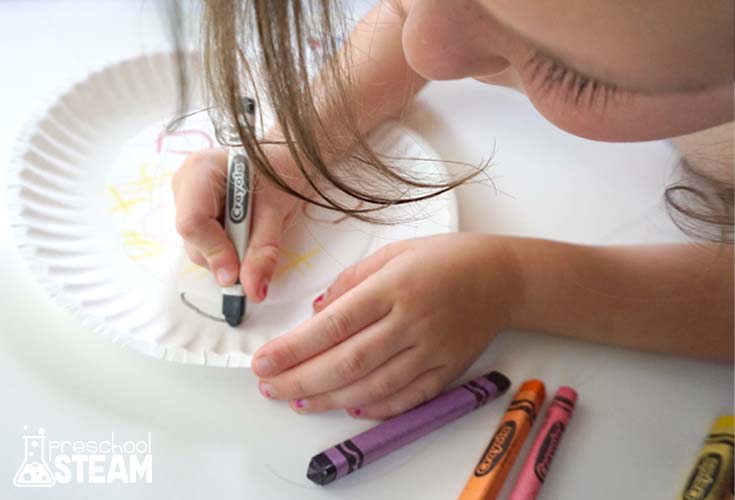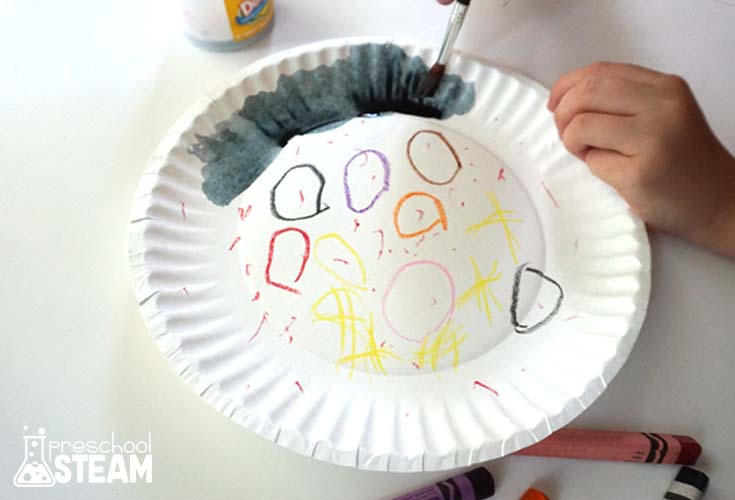 Too much paint on your plate? Have students blot the extra paint with a paper towel. This step is optional but helps save on the mess!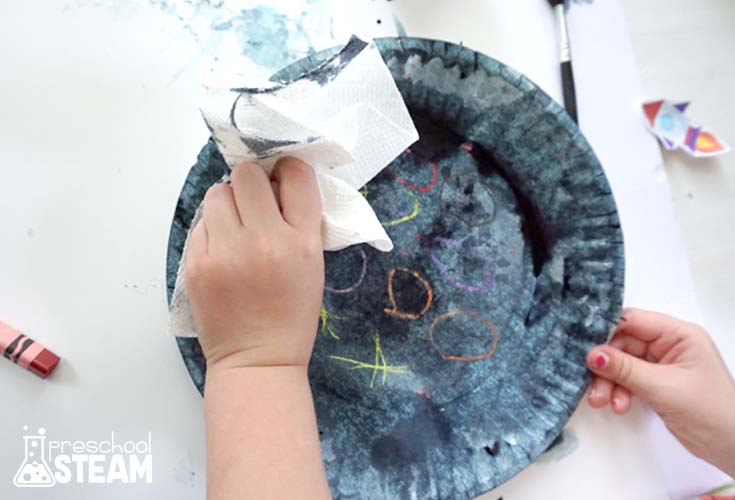 Cut out a paper rocket and tape to a magnet.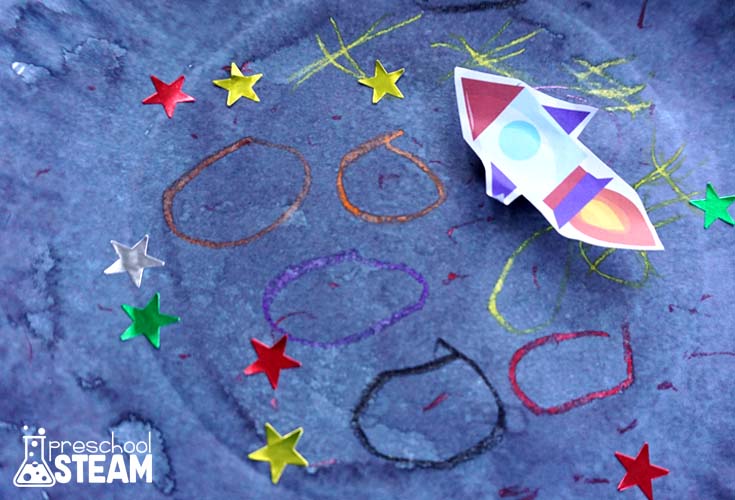 Use the second magnet underneath the paper plate to move the magnetic rocket.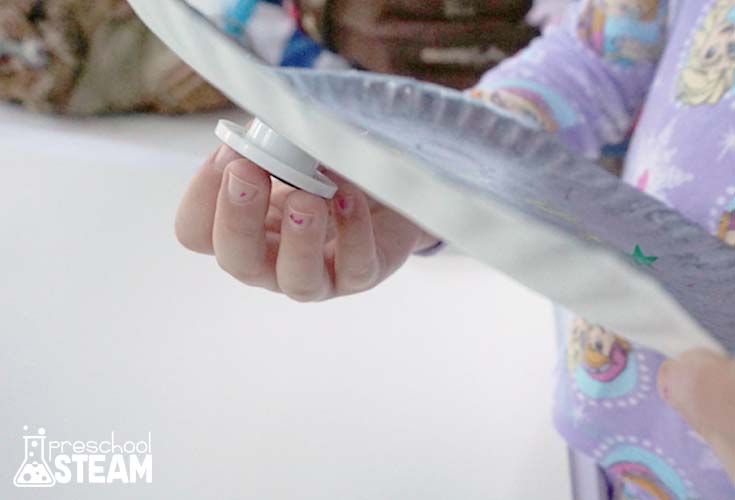 Guiding Questions:
How do rockets make it all the way to space?

Would you ride in a rocket?
How long do you think it takes to get to space?
---
STEAM Integrations:
Science: What other objects can you move with a magnet?
Technology:Watch a real rocket launch. What do you notice or observe about the rocket?
Engineering: Build three-dimensional obstacles to create a maze for your rocket on the paper plate.
Art: Try painting with your magnetic rocket.  Move the magnet through paint on the paper plate.
Math: Create your own countdown by counting backward from 10 (or 3).
---
Sign up for our Summer STEAM Series and to get the Lesson pack (plus printable rockets) for this challenge!
Click Here to Get the Free Download