This is a fun roundup with a wide variety of activities using leaves for STEAM projects. Whether exploring the green leaves of summer, the red and yellow leaves of autumn, or even artificial leaves, you'll be amazed at all the ideas leaves have generated for STEAM!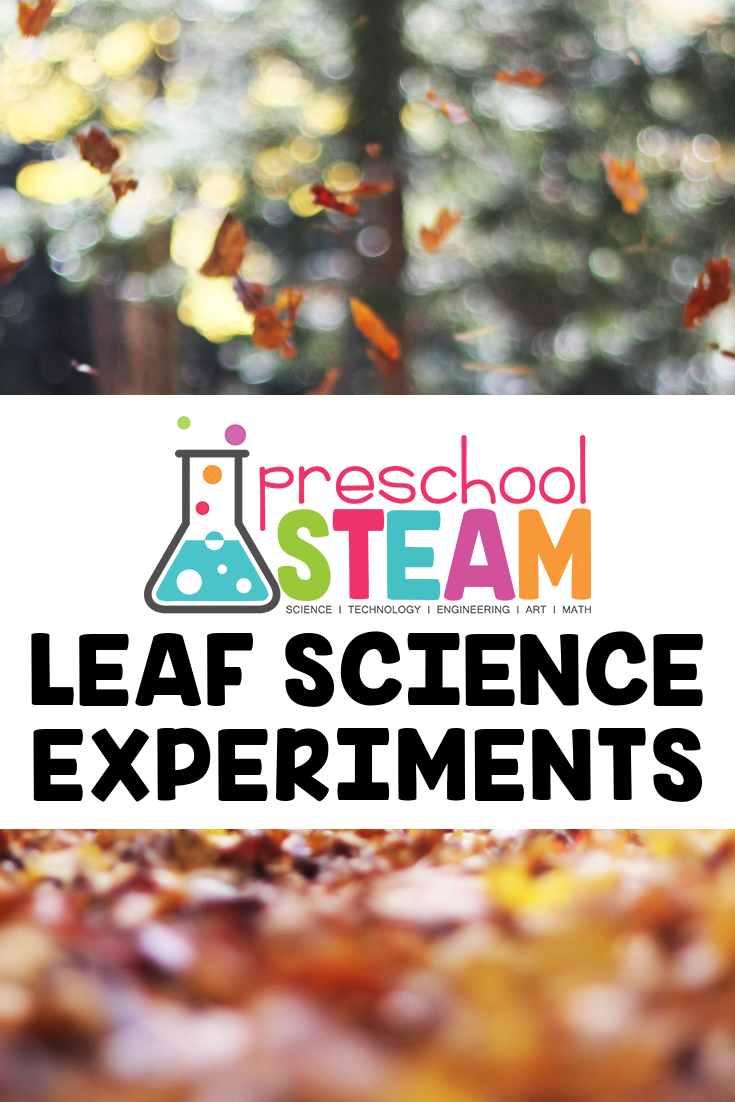 Natural materials such as leaves are perfect for STEAM projects. Leaves are colorful, come in all shapes and sizes, and are fun for young scientists to explore.
Don't feel limited if natural leaves are not available in your area. There are lots of beautiful store-bought leaves at your local dollar store that can be used for many leaf science activities.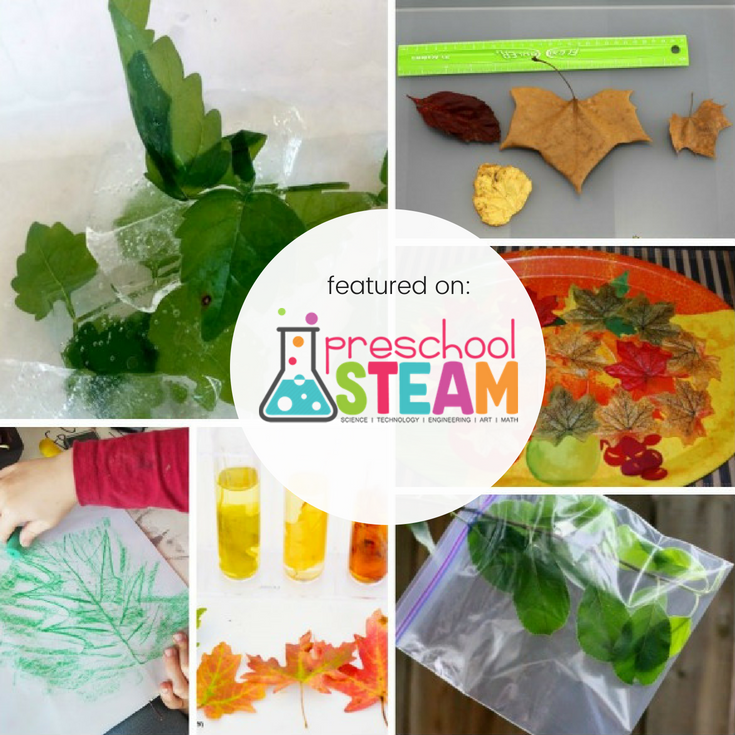 Textured Leaf Rubbings that Really Work / Preschool STEAM
Experiment with frozen leaves / Preschool Powol Packets
Measure and sort leaves / Inspiration Laboratories
Why do leaves change color? / The Preschool Toolbox
How does a leaf get water? / Learn Play Imagine
Explore colors and chlorophyll / A Little Pinch of Perfect
Investigate leaves with leaf rubbings / Learn With Play at Home
Match the leaves / School Time Snippets
Falling leaf art / Fantastic Fun and Learning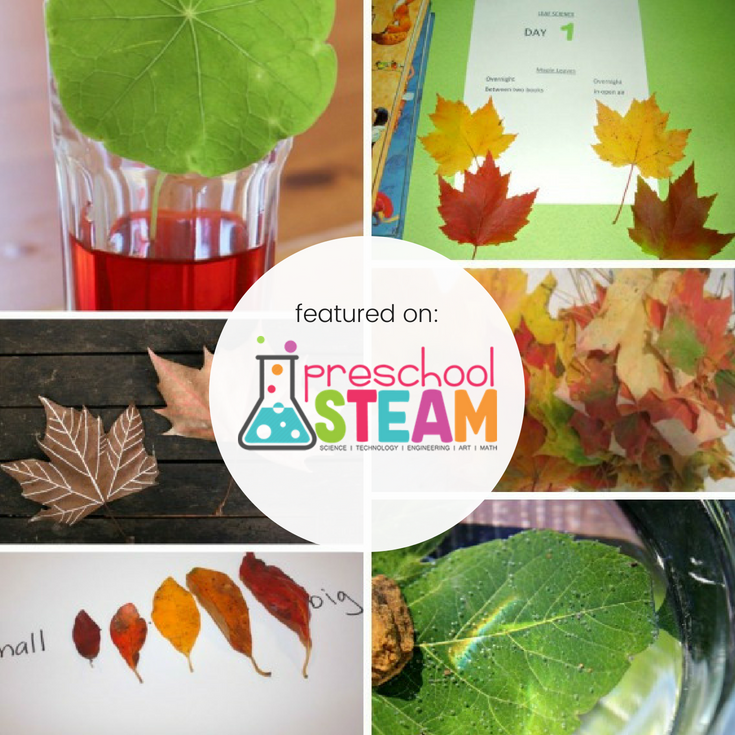 Explore how water travels through leaves / Buggy and Buddy
Observe leaves drying indoors / Preschool Toolkit
Crunchy leaves science and math / Teach Preschool
How do leaves breathe? / KC Edventures
Do basic math with fall leaves / View From a Step Stool
Trace the veins of the leaves / Go Science Girls
Pound leaves to transfer / Carrots are Orange
Leaf chromatography / Playdough to Plato
Explore leaf shapes / To Be a Kid Again
This roundup makes it easy to experiment and discover with colorful leaves. Add some fall STEAM to your daily activities with these fun leaf activities!