How tall can you stack a ghost?
This Halloween STEM challenge is a spooky (but not scary) way to challenge your students thinking and problem-solving skills.  Children can work together in groups or the challenge may be done individually.
The best part is you only need a few simple materials to get started!
Materials: 
White Plastic Cups
Black Permanent Marker
White Napkin (optional)
Measuring Tape (or Linking Cubes)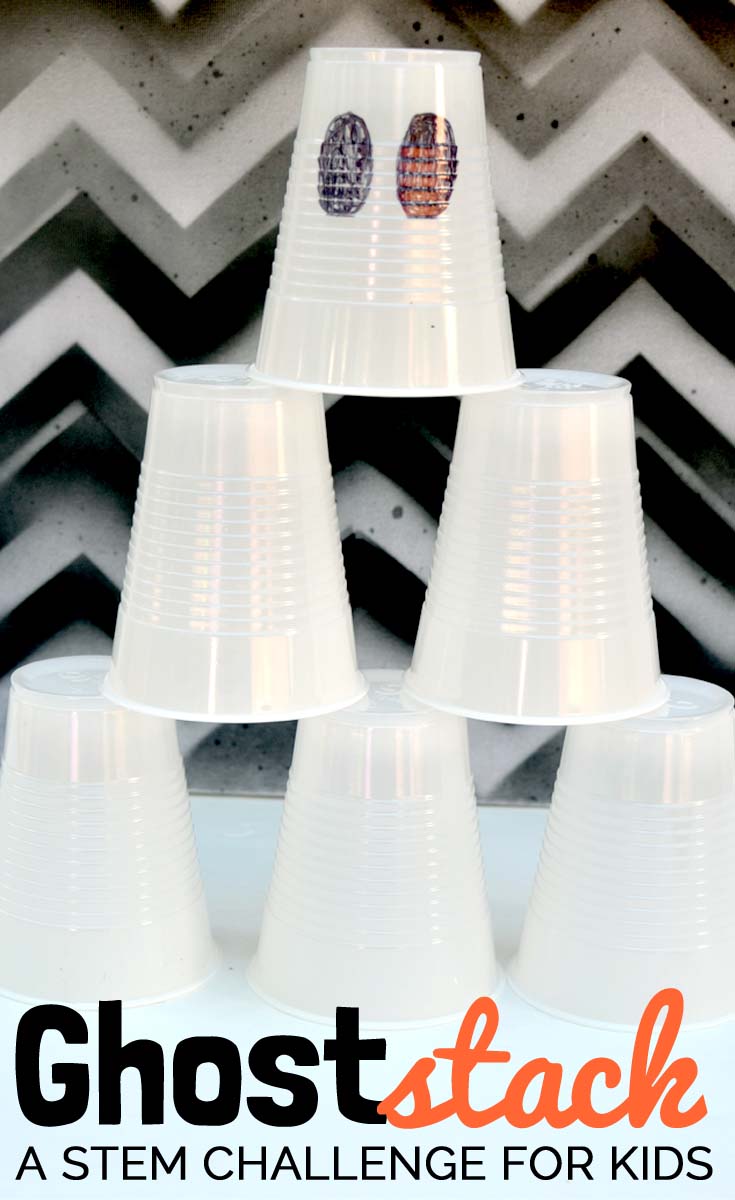 STEAM Challenge: How tall can you build a ghost?
Step 1: Select one cup and draw two black circles for the ghosts eyes.
Step 2: Stack the cups to try and build the tallest ghost.  Place your cup with the ghost eyes on the very top!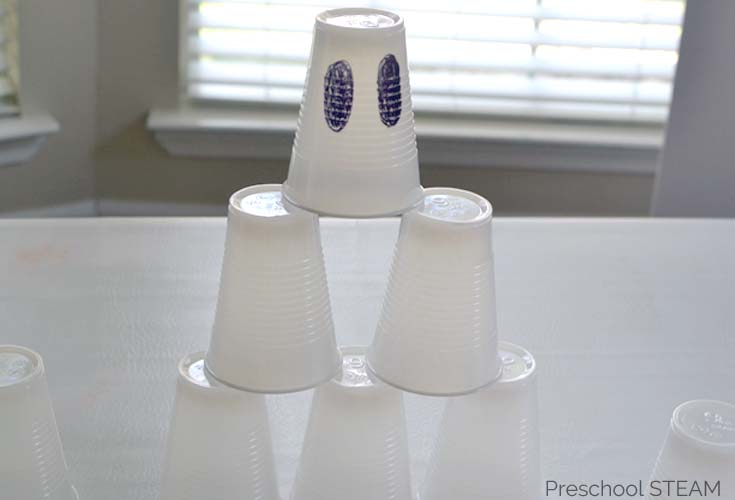 Step 3: Measure how tall your ghost is using either a measuring tape or linking cubes.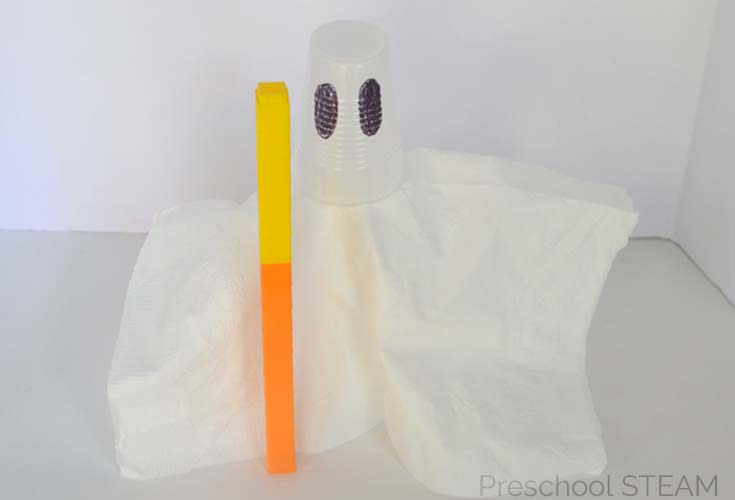 Give time for your children to redesign and try to make their ghost even taller.
How tall is your ghost?
Try extending the challenge but adding a white napkin!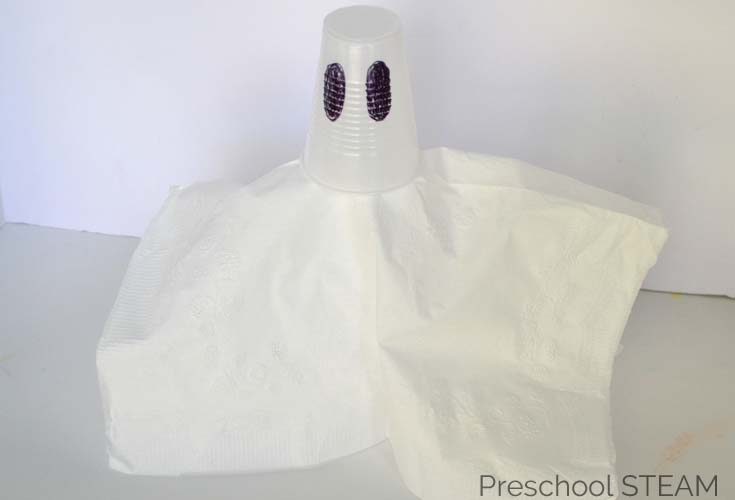 Click for more Halloween STEM Challenges: