This winter you can create STEAM experiences based around the season. We hosted a STEAM night at a local school last winter and thought these lessons would be a great addition to do with your students or at home.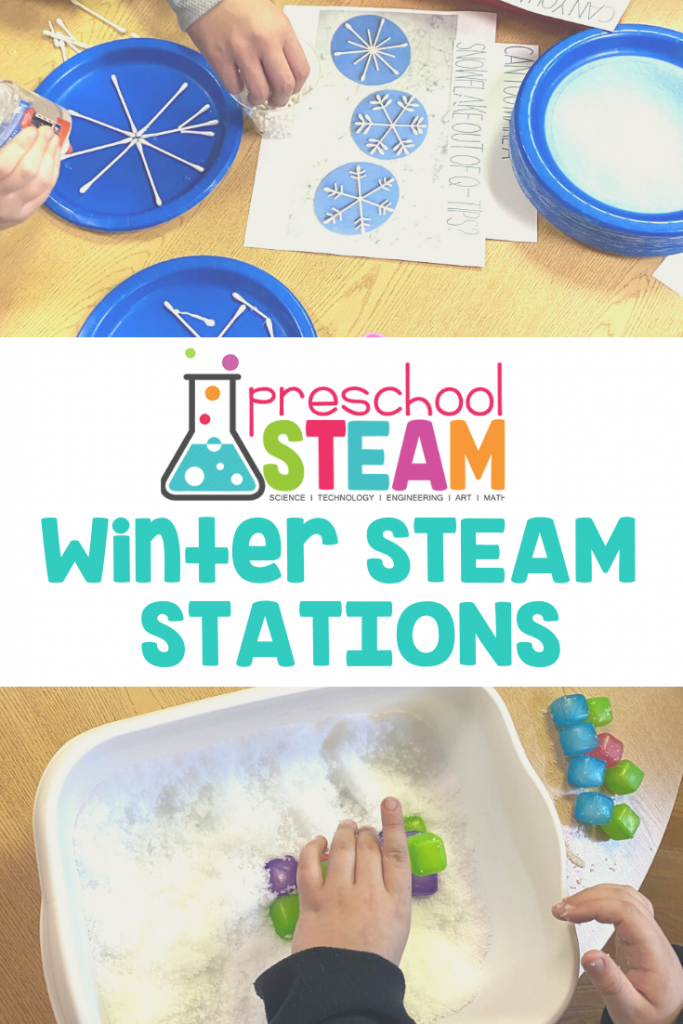 We started out making snowflakes out of q-tips. This was an engaging activity for the students and they all created such unique snowflakes. Some kids spent their entire 45 minutes working on this one.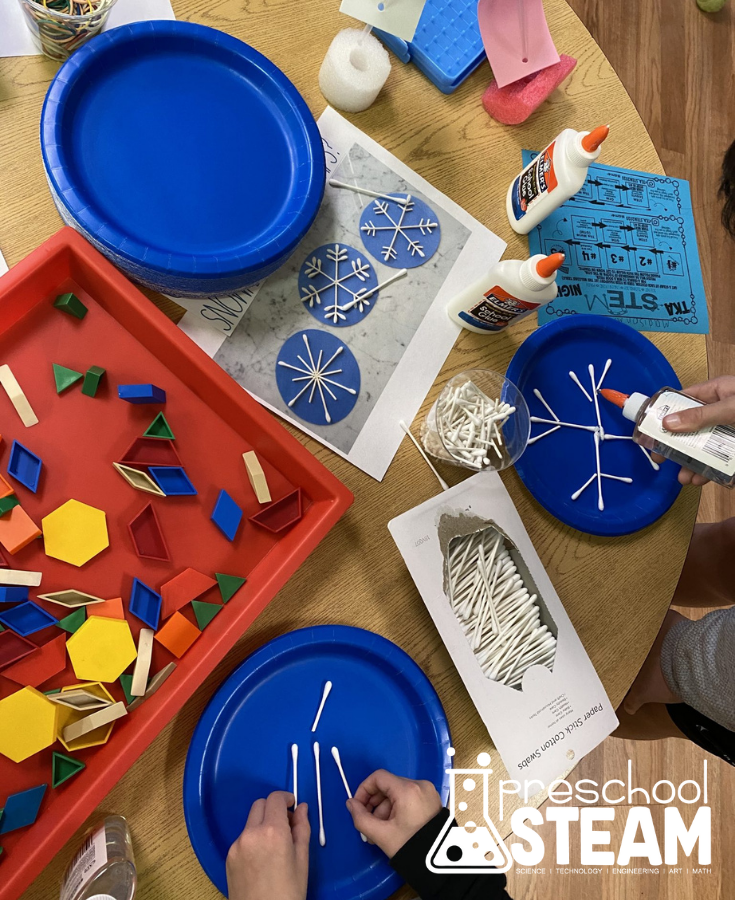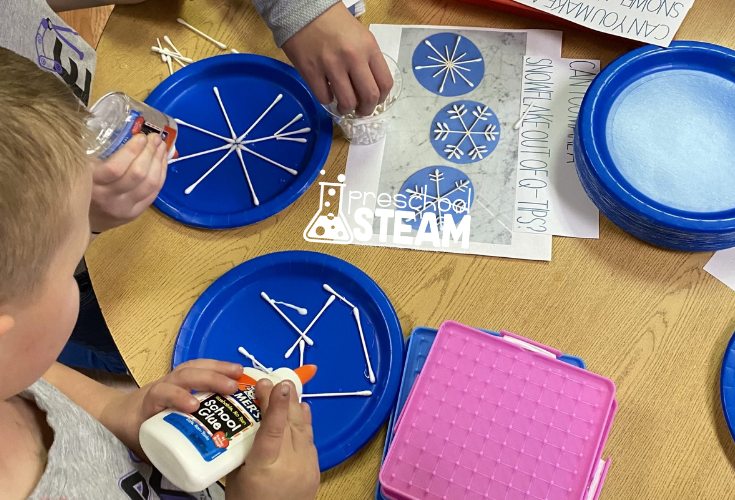 We created snowflakes on geoboards with rubber bands.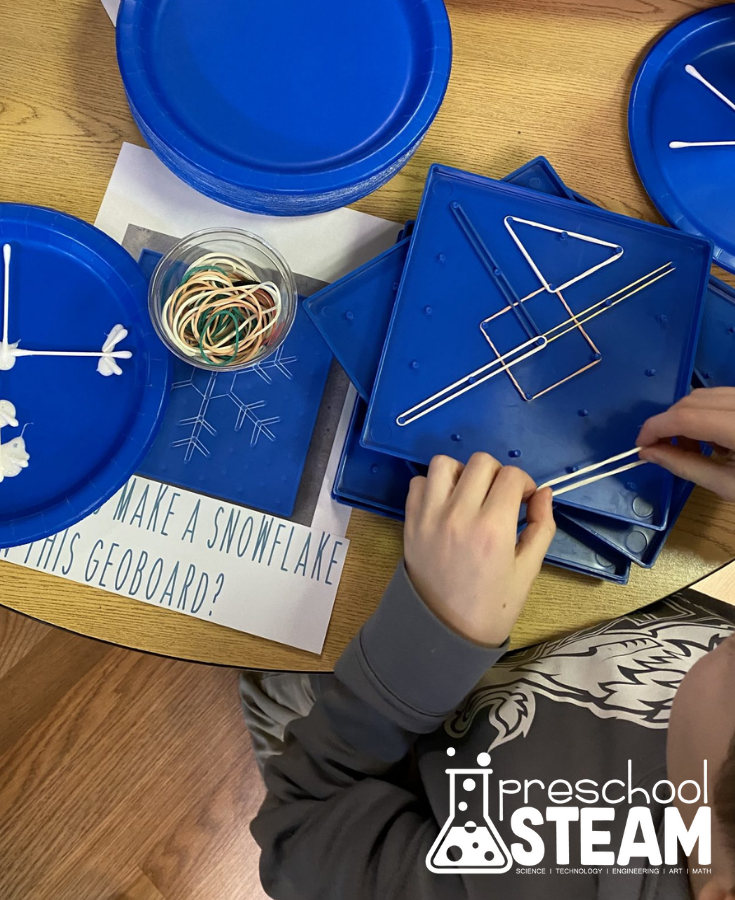 Next, we moved on to constructing log cabins out of Lincoln Logs and popsicle sticks. Some students made simple log cabins and some made more elaborate ones.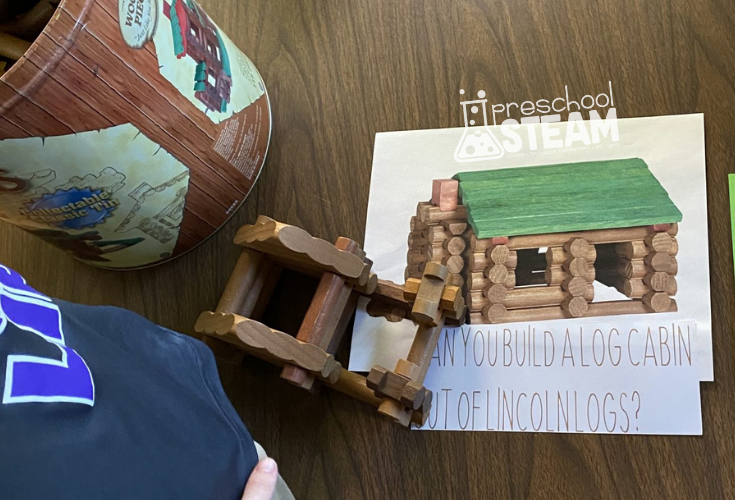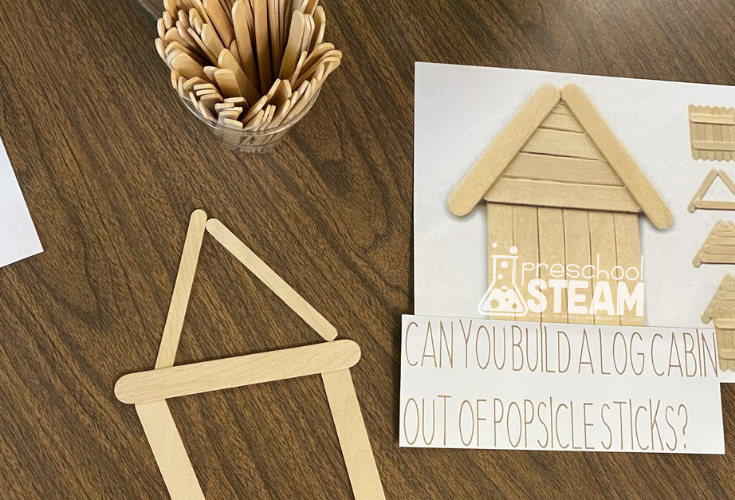 We had a station for a penguin slide and mazes. The students were really captivated by using loose stem toys and aluminum foil to create, test, and slid their penguin.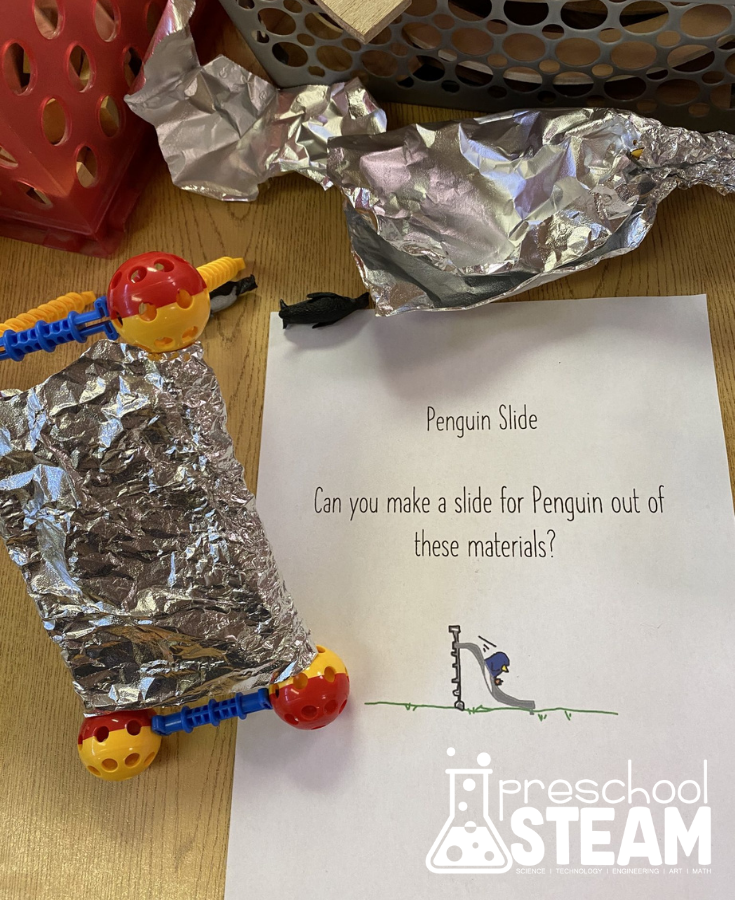 We made snow forts and ice castles out of magnetic tiles. We also constructed some snowmen out of toothpicks, foam cups, and marshmallows.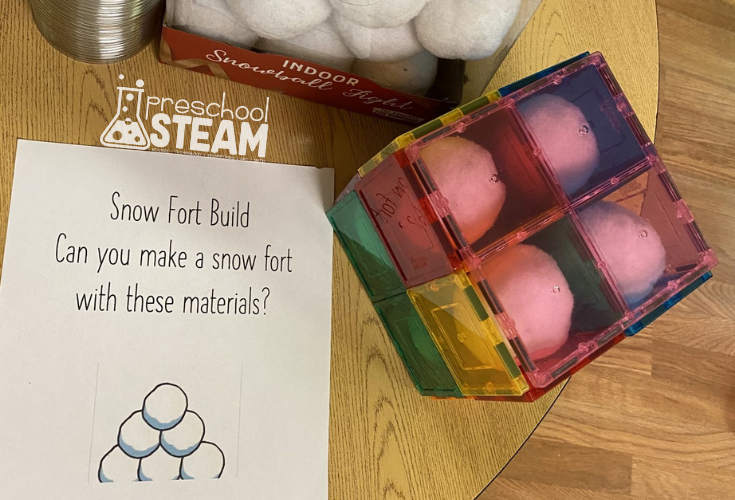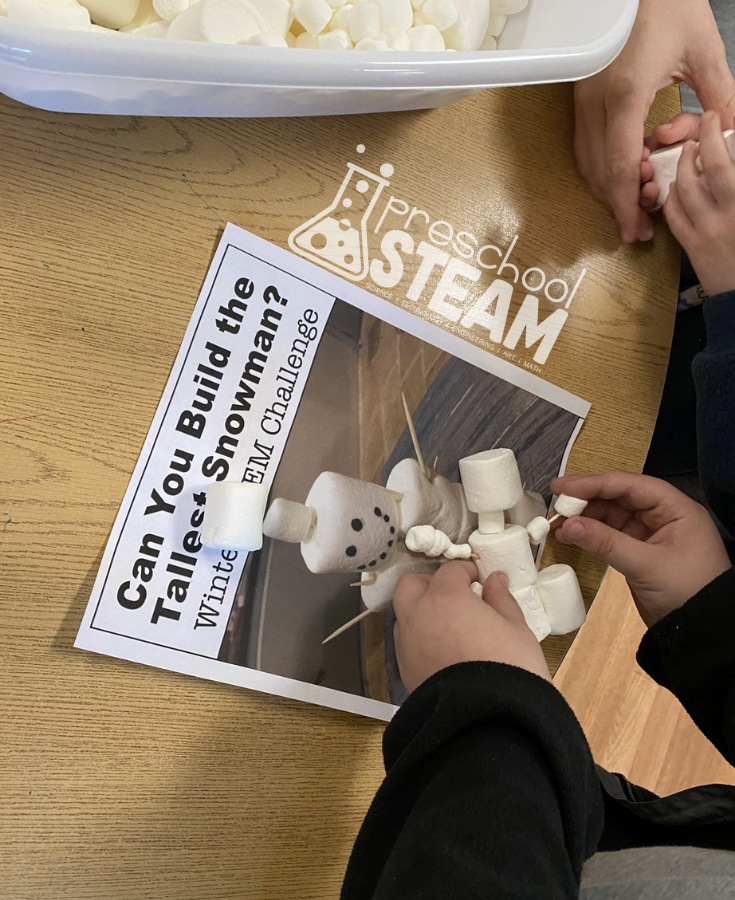 We finished the night by using plastic ice cubes to build Harbin Ice sculptures in fake snow. For our favorite DIY snow recipe, click here or you can also buy fake snow off Amazon.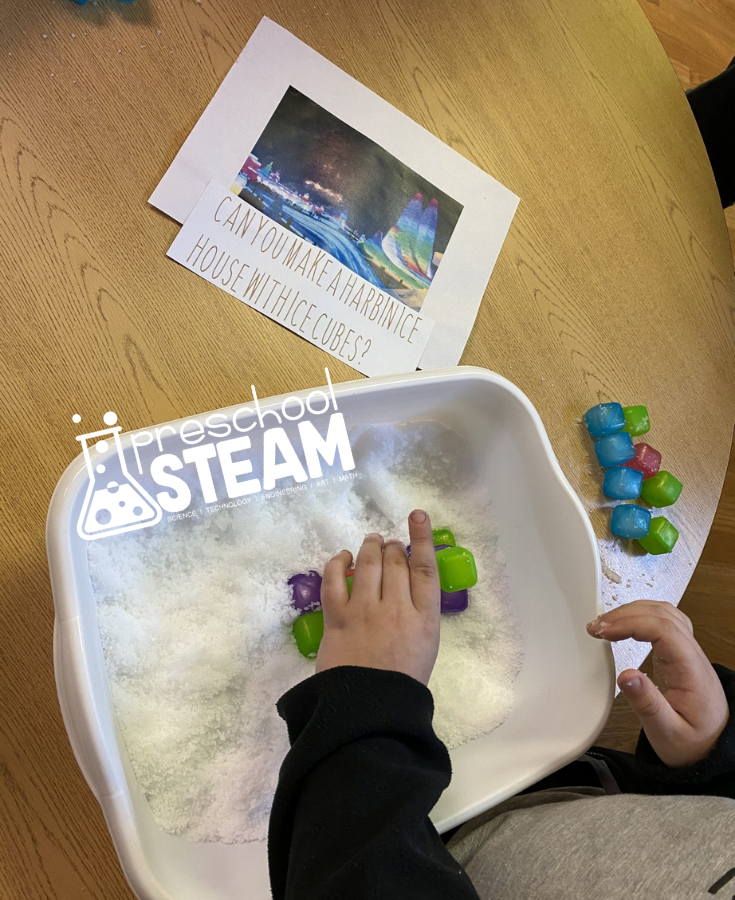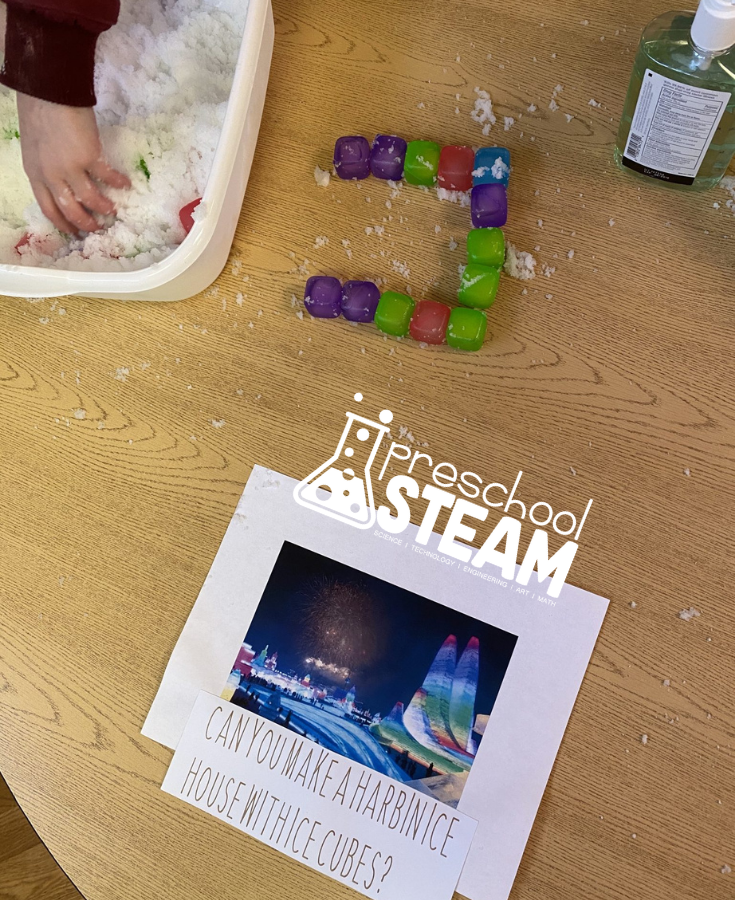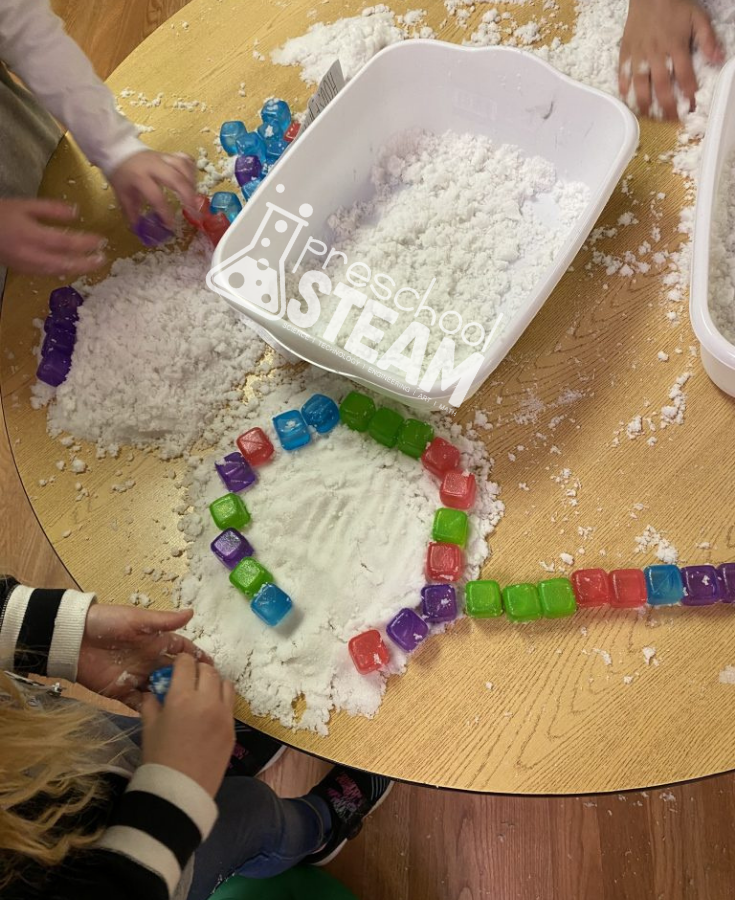 ---
We have created a Winter STEAM Experience bundle for you complete with printable lesson plans.
What's Included:
Three Winter STEAM Lessons 
Winter Book List
Winter Center Suggestions
Preschool STEAM Experience Framework