Tinkering is essential to early childhood education, as it allows children to explore, experiment, and create in a safe and nurturing environment. Tinkering activities allow preschoolers to develop important fine motor coordination, problem-solving, and critical thinking skills. Additionally, tinkering can also be a great way to introduce young children to STEM (science, technology, engineering, and mathematics) concepts and skills.
One of the key benefits of tinkering is that it allows children to engage in hands-on learning. For example, using building blocks to construct towers, bridges, and other structures help children to understand concepts of geometry, balance and stability. Simple machines like pulleys and levers can also be used to introduce children to the basic principles of physics. By providing children with a variety of materials and tools, tinkering activities allow them to explore their interests and passions in a safe and nurturing environment.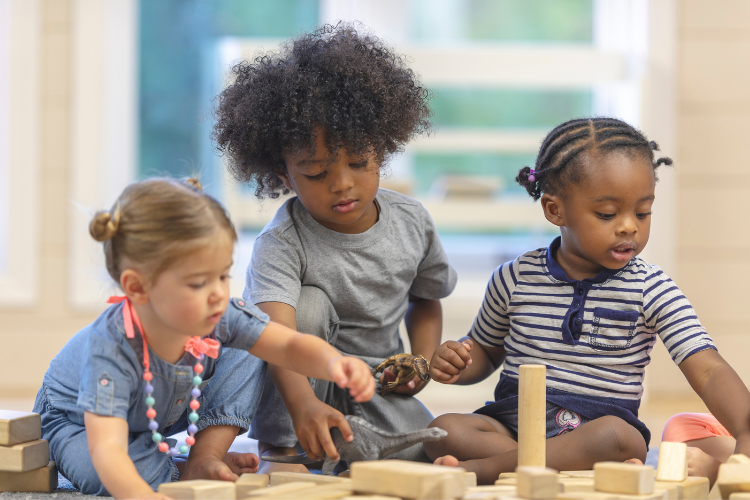 Another benefit of tinkering is that it helps to foster a sense of creativity and innovation in young children. Tinkering activities are open-ended, which means that children can take their own unique approach and come up with their own solutions to problems. This type of exploration allows children to develop their own ideas and express themselves in a unique way.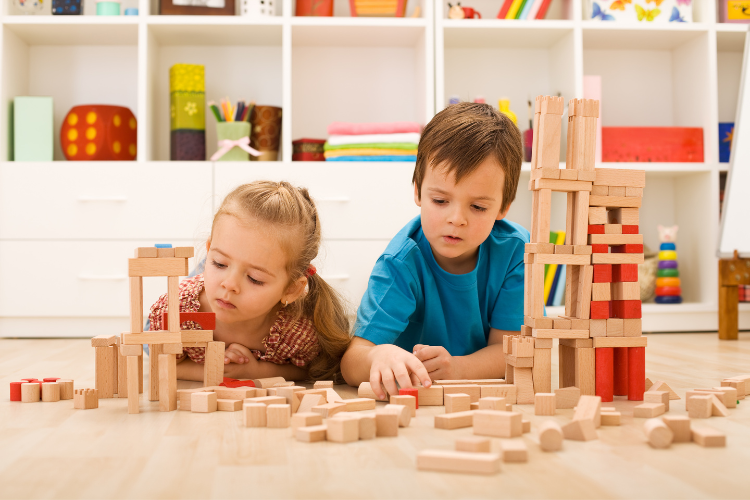 Tinkering also provides opportunities for children to collaborate and work together. Children can share ideas, learn from one another, and develop important social and emotional skills such as communication, empathy, and teamwork. These collaborative experiences help children to understand the value of different perspectives and develop a sense of community and belonging.
The easiest way to introduce tinkering to your young learners is to start with a Tinker Tub.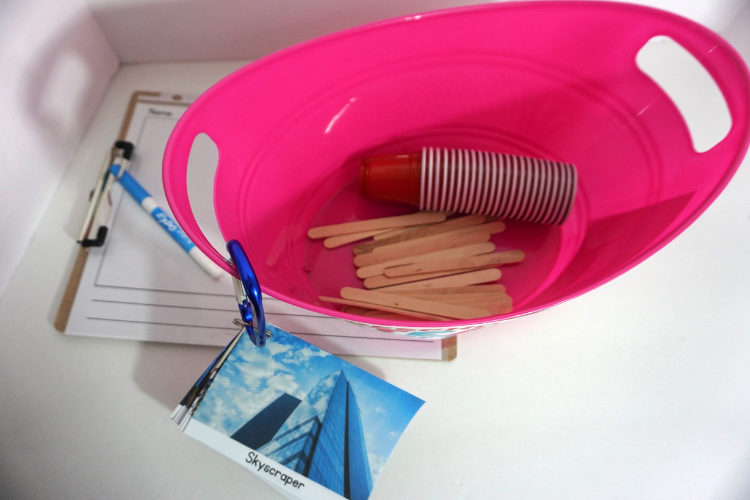 What are Tinker Tubs™?
A tinker tub is a container with provided materials that encourage children to build, create and design with or without creative prompts.
Tinker Tubs™ give students the opportunity to learn:
how to persevere
how to learn from failure and still try again
how to re-evaluate, redesign and re-think a problem to create a unique and inventive solution.
There are two ways to get started with Tinker Tubs, DIY or maker your own Tinker Tubs or Done-For-You Tinker Tubs, that you can purchase and get started right away.
DIY TINKER TUBS
To get started making your own Tinker Tubs read our post here –> https://preschoolsteam.com/preschool-stem-tinkering/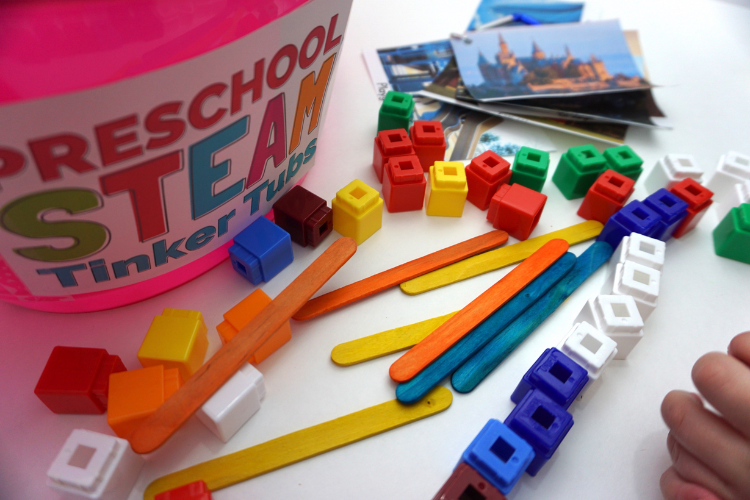 Done-For-You Tinker Tubs
If you're looking to save time you can buy preassembled Tinker Tubs from Becker's School Supplies. We've partenered with them to provide an easy way to get started tinkering.
Learn more here –> https://www.shopbecker.com/tinkertubs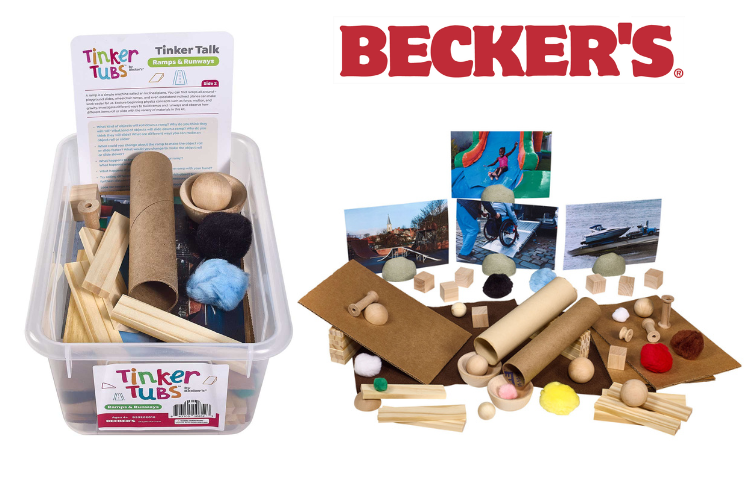 Watch our video training below and learn the Tinker Tub Magic Method to easily implement Tinker Tubs into your preschool classroom.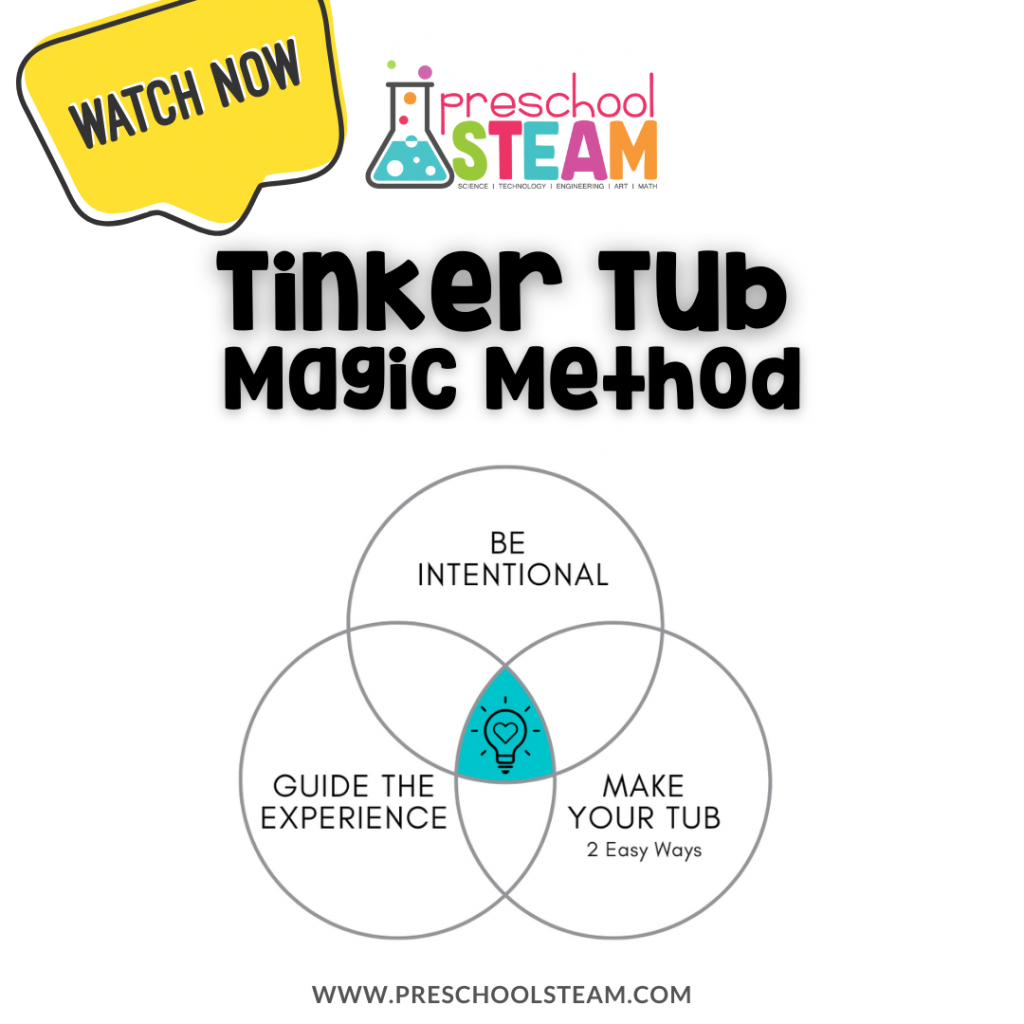 In short, tinkering is an essential activity in preschool that not only helps children develop important skills but also introduce STEM concepts in a fun and engaging way. It allows children to explore, experiment and create, fostering creativity and innovation, and providing opportunities for collaboration and teamwork. If you are looking for a fun and engaging way to support your child's growth and development, consider incorporating tinkering activities in your preschool curriculum.