Fall STEAM Activities for Preschoolers
The magic of fall is full of curiosity for young learners. The air turns crisp, the leaves burst into color, and suddenly everything is pumpkin-spiced.
It's a season of transformation and wonder, and what better way to celebrate it than by engaging your preschooler in some delightful STEAM (Science, Technology, Engineering, Art, Math) activities? The changing seasons offer a wealth of learning opportunities for little ones, and we've compiled a list of simple yet educational activities to foster their love for learning. Let's dive in!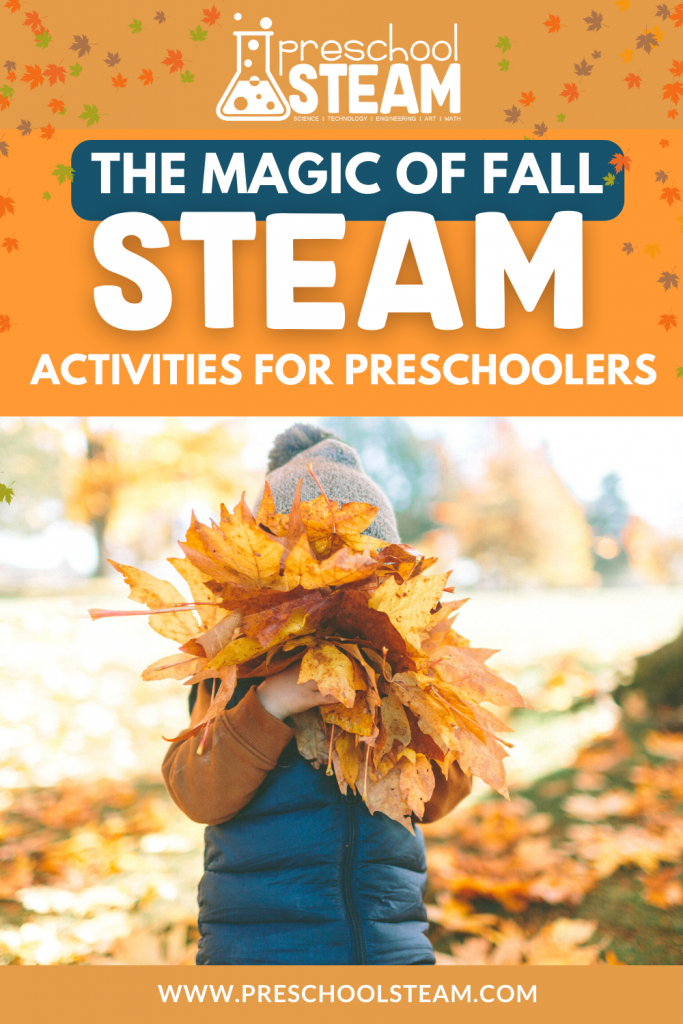 Leafy Nature Prints
Objective: To introduce preschoolers to the concept of imprints and the variety of leaf shapes during the fall.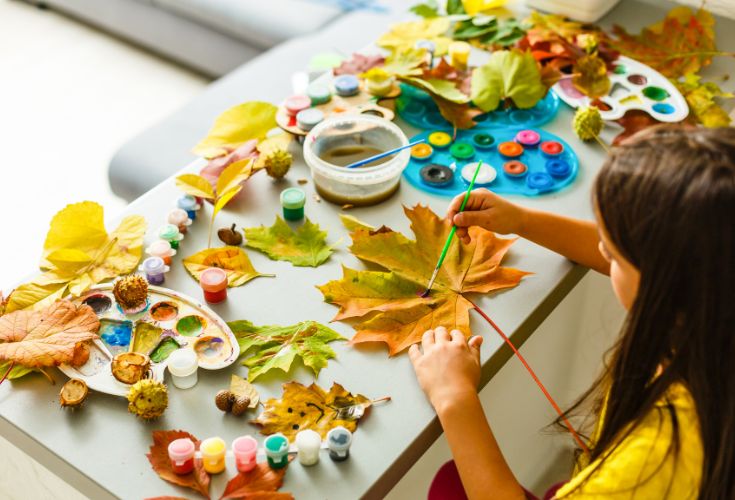 What You Need:
Fresh fall leaves (various shapes and sizes)
White paper (preferably a bit thicker like construction paper)
Washable paints (fall colors like red, orange, yellow, and brown)
Paint brushes or sponge
How It Works:
Begin by talking about the different types of leaves you have and their unique shapes. Discuss how trees change in the fall.
Let the child pick a leaf and paint one side of it with their chosen color.
Carefully place the painted side of the leaf onto the white paper.
Press down gently, ensuring all parts of the leaf make contact with the paper.
Slowly peel off the leaf to reveal a beautiful leaf imprint!
Allow the prints to dry.
Learning Points:
Observe the variety of leaf shapes and patterns in nature.
Learn about the colors of fall and how they relate to nature.
Develop fine motor skills through painting and pressing.
Understand the basic concept of imprints.
Bonus Activity: For added STEAM integration, discuss the science behind why leaves change colors in the fall. Talk about chlorophyll and the shorter days of autumn.
---
Pinecone Bird Feeders
Objective: To understand the basic needs of birds during the cooler months and promote hands-on exploration of natural materials.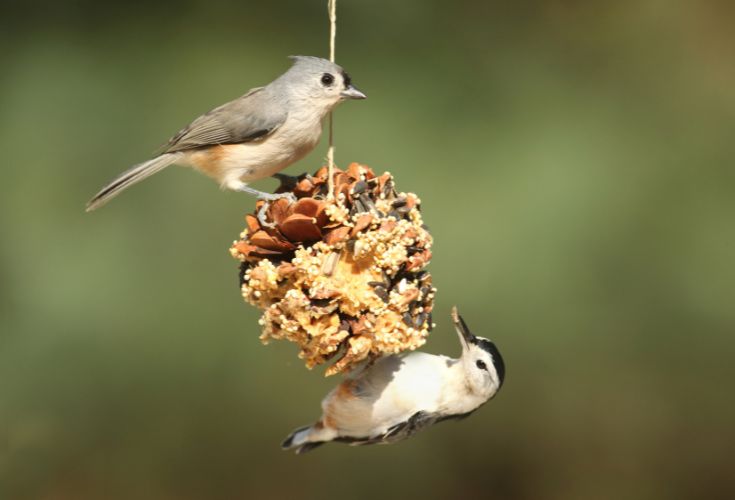 What You Need:
Pinecones (preferably open and dry)
Peanut butter (or a nut-free alternative if allergies are a concern)
Birdseed
String or yarn
A plate or tray
A butter knife or spreader
How It Works:
Discuss how, as the weather gets colder, food becomes scarcer for birds. Introduce the activity as a way to help them.
Tie a string around the top of the pinecone. This will be used to hang it up later.
Using the butter knife or spreader, let the child spread peanut butter all over the pinecone. (It's okay if it gets messy!)
Pour birdseed onto a plate or tray.
Roll or press the peanut butter covered pinecone into the birdseed, ensuring it sticks all around.
Once it's covered in seeds, hang the pinecone in a tree or on a balcony where birds frequent.
Learning Points:
Understand the life and needs of birds during the fall and winter months.
Develop fine motor skills through spreading and rolling.
Recognize the use of natural materials in craft and in the support of wildlife.
Observe birds enjoying the feeder and discuss different bird species and their habits.
Bonus Activity: Set up a bird-watching station near where the bird feeder hangs. Provide children with a simple bird guidebook or pictures of common birds to identify and watch their behaviors.
---
Autumn-Themed Storytelling
Objective: To foster creativity and narrative skills in young learners by guiding them to craft and articulate a visual story using autumn-themed elements, promoting both artistic expression and sequential thinking.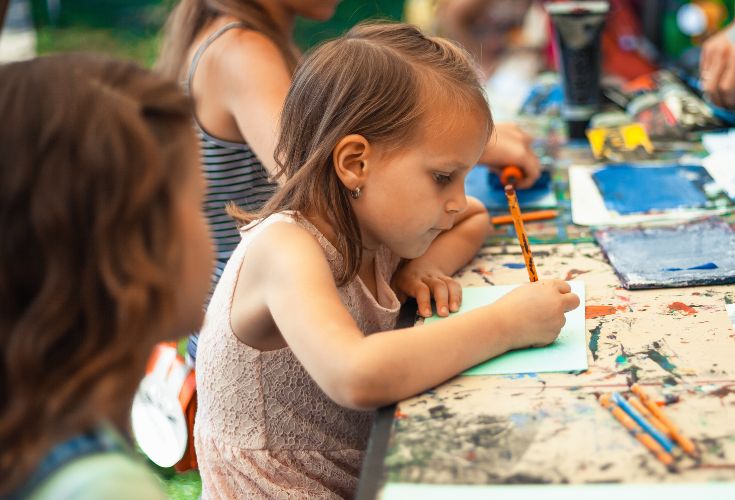 What You Need:
Paper
Crayons or markers
Autumn-themed stickers or stamps
How It Works:
Use the paper and drawing tools to create a storyboard.
Invite your learner to place the stickers or stamps to form a sequence.
Encourage them to tell a story based on their sequence.
This combines technology and art, as you're creating a "manual animation" that can be changed and adapted.
---
Pumpkin Math
Objective: To help learners practice measuring and comparing using pumpkins, making math and science fun and hands-on with a fall theme.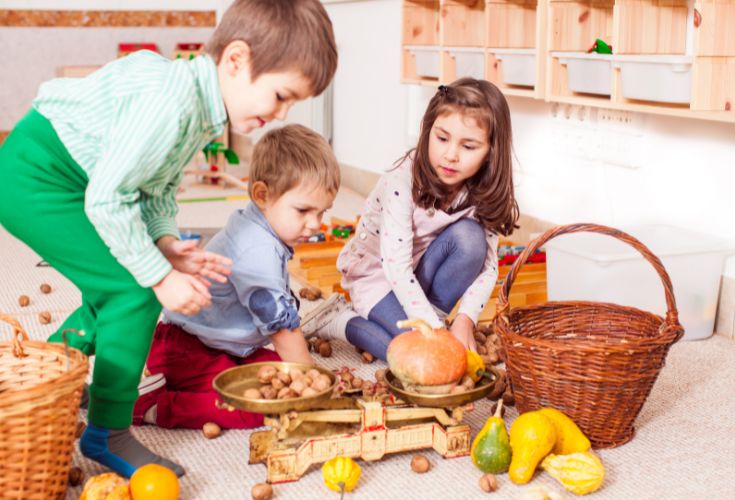 What You Need:
Small pumpkins or gourds
Measuring tape
Balance scale
Paper and pencil
How It Works:
Have your learner sort the pumpkins by size or weight.
Measure the circumference and height of each pumpkin.
Weigh the pumpkins using the balance scale.
Record the measurements.
This math-centric activity introduces basic concepts of sorting, measuring, and weighing.
Fall is more than just a season; it's an experience that stimulates all five senses.
These STEAM activities tap into the natural curiosity of preschoolers, enriching their understanding of the world around them while giving them hands-on skills in science, technology, engineering, art, and math. So grab a scarf, step into your boots, and embrace the magic of fall with open arms and curious minds.
Want more Autumn inspired STEAM Activities for Preschoolers?