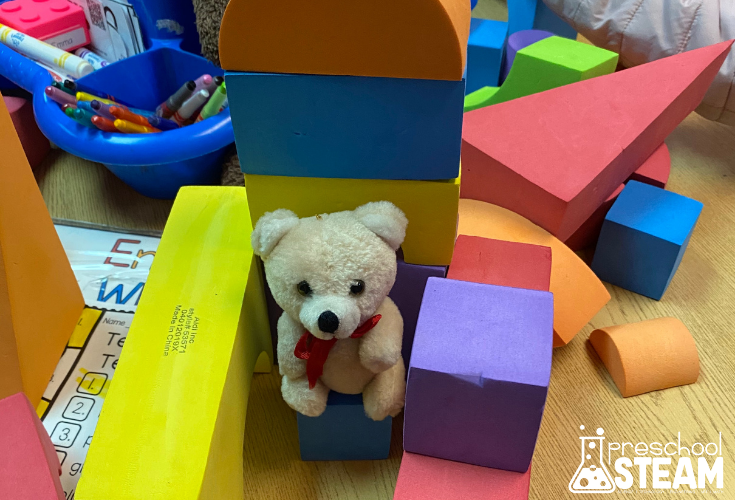 This week I hosted a STEM day at the school my daughter attends. The class was already learning about bears so we worked on building bear dens out of blocks for their teddy bears.
We used soft blocks and wooden blocks and each student created something so unique and different from their peers.
STEAM Question: Can you build a bear's den?
Objective: Students will learn about woodland animals as they explore woodland habitats.
Materials:
Book: "Bear Snores On", by Karma Wilson
Small wooden blocks
Small toy bears
Teaching Strategy:
Read "Bear Snores On", by Karma Wilson
Challenge the students to build a den for a bear.
Allow the students to experiment and explore building a den/lair/cave for a bear.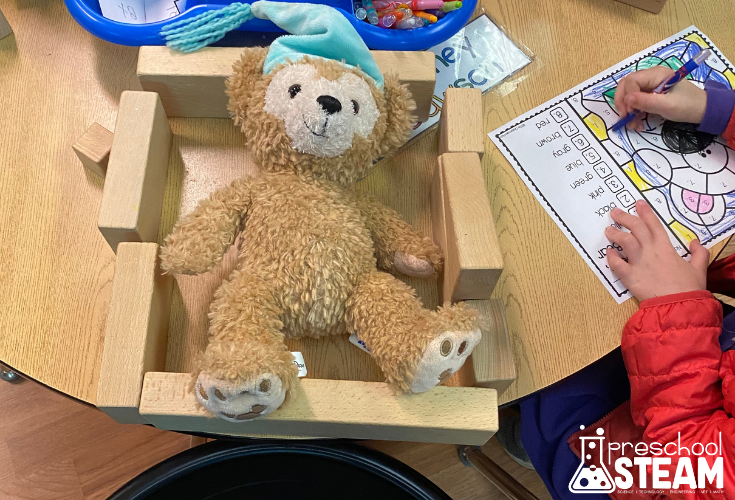 Guiding Questions:
Where do bears live?
Why is the bear sleeping?
What might we add around our bear den? (Trees, grass, mountains, etc.)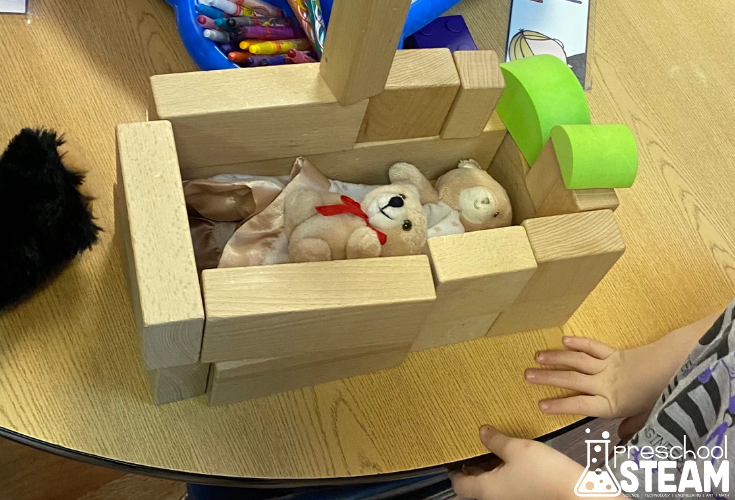 STEAM Experience:
Science: What other animals hibernate in the winter?
Technology: How could we tell the temperature in the woods? What tools might we need to see how cold it is?
Engineering: Design a tool to track the temperature of a habitat.
ARTs: Draw a picture of a bear's lair. Sing "Going on a Bear Hunt" and do the motions.
Math: Create a list or chart of animals that live in a den or burrow. Count the animals. Sort them by size.