Using read-aloud books is a fun and hands-on way to get started with STEAM for preschoolers.  STEAM is the combination of Science, Technology, Engineering, Art, and Math.
Storytime STEAM is a collection of STEM activities for preschoolers inspired by your favorite picture books.
For this back-to-school STEM activity, we were inspired by the book, "Time for School Little Blue Truck" written by Alice Schertle.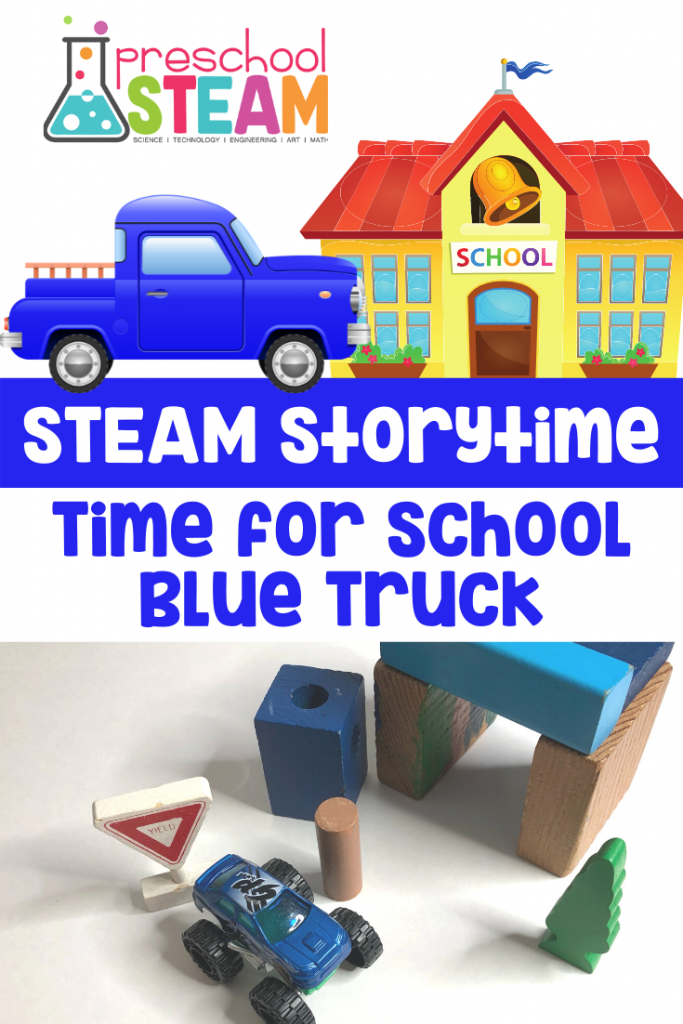 STEAM Question: Can you help Little Blue Truck get to school?
Objective: Students will create a collaborative map showing a new route for Little Blue Truck to get to school.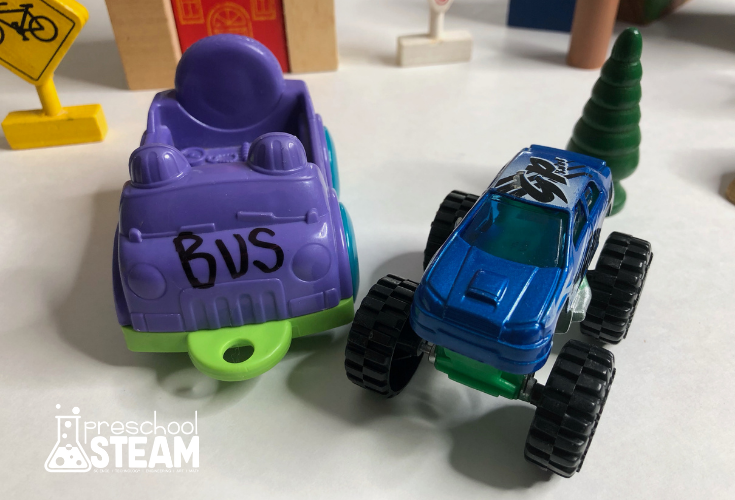 Materials:
"Time for School, Little Blue Truck", written by Alice Schertle
Large sheet of paper
Drawing materials
A toy truck and toy bus
Building blocks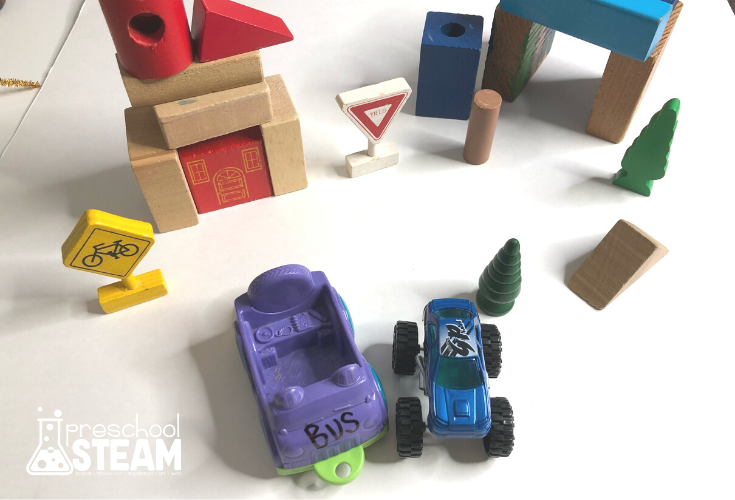 Teaching Strategy:
Read, "Time for School, Little Blue Truck". Discuss and compare the different ways students get to school.
Ask students to create a new route to school for Little Blue Truck. On a large sheet of paper, draw the school and Little Blue Truck's house. 
Use building blocks to create obstacles that Little Blue Truck will have to overcome to get to school. 
Use a toy truck to act out Little BlueTruck's new route to school. Use a toy bus to act out the bus's route to school. Compare the different routes.
What else can you add to your map that Little Blue Truck may see on his way to school? 
This entire lesson including a printable version is located inside our Member Lab. If you're interested in joining the Member Lab, Click Here.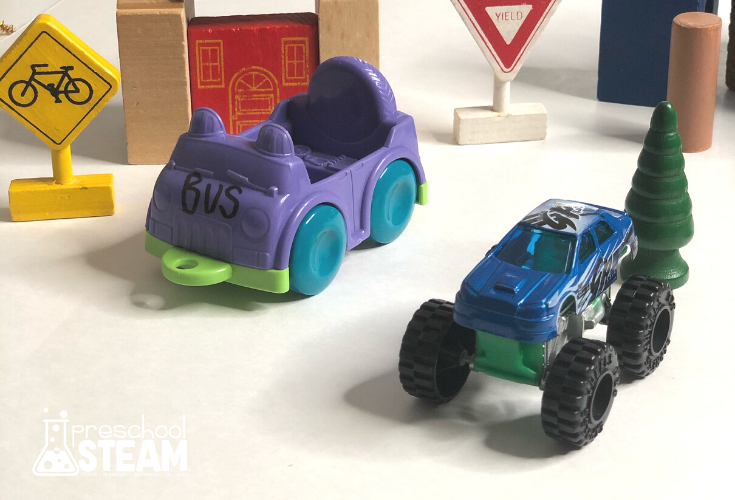 Don't miss our upcoming free training series, Rise of the 5-Star Educator. Click here to learn more.