Spring has sprung and it is a perfect time to add more STEAM activities for preschoolers into your day by inviting young learners to go outside and observe different types of clouds.
After making your cloud observations, extend the STEAM experience by challenging your learners to build their own freestanding cloud based on the book "Little Cloud" by Eric Carle.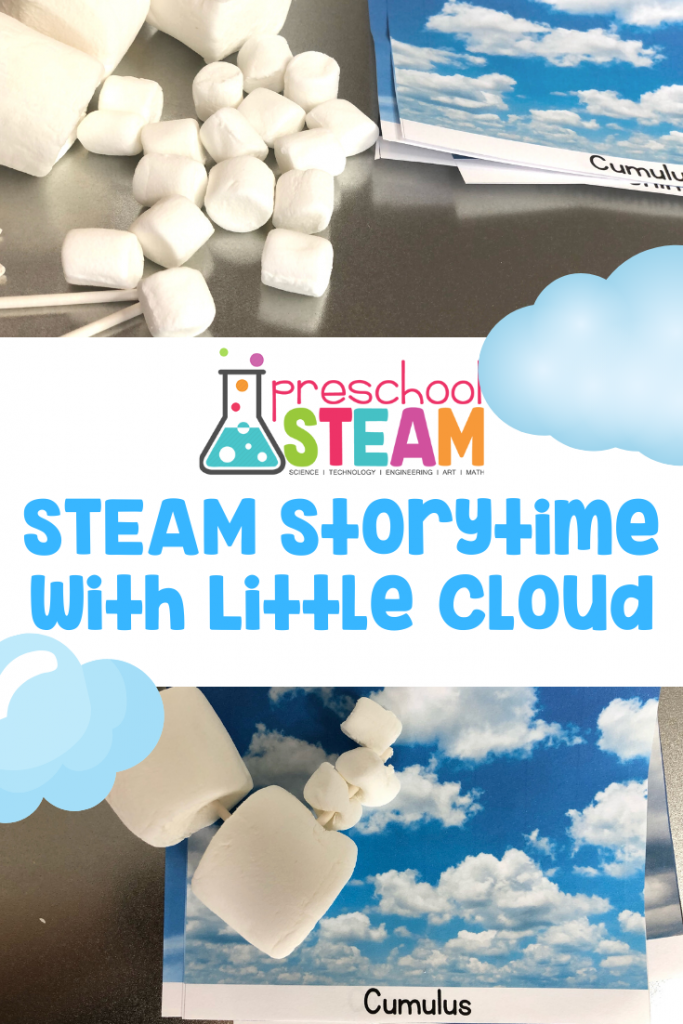 STEAM Question: Can you build a freestanding cloud with marshmallows?
Objective: Students will build a freestanding cloud shape using marshmallows.
Materials:
"Little Cloud", by Eric Carle
Marshmallows
Toothpicks
Cut straws
Pretzels
Dry spaghetti
Teaching Strategy:
Read, "Little Cloud", and discuss the students' experience with clouds. If possible go outside to observe different shapes in the clouds.
Research the different types of clouds with students.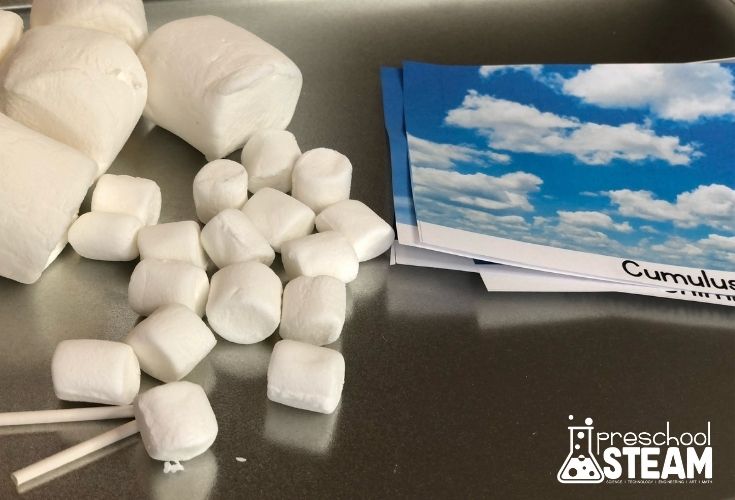 Invite students to build a cloud sculpture that can stand on its own. Tell students they may build a cloud they saw outside or anything from their imagination.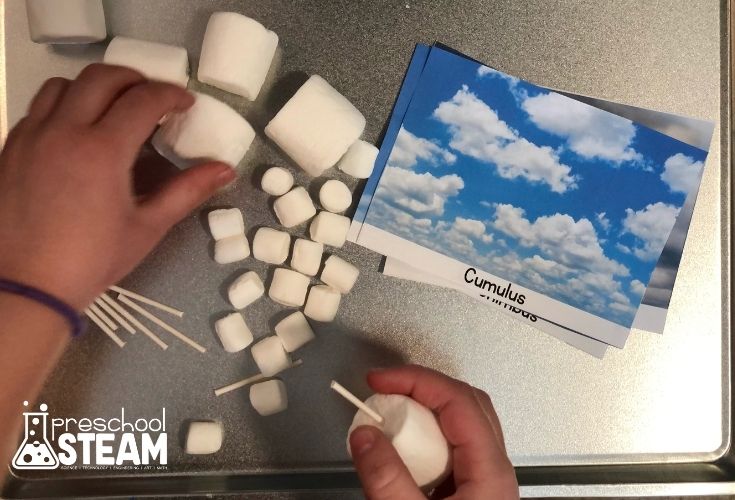 Have students draw a picture of their cloud before building.
Encourage discussion as they plan, create, test, and improve their cloud sculptures.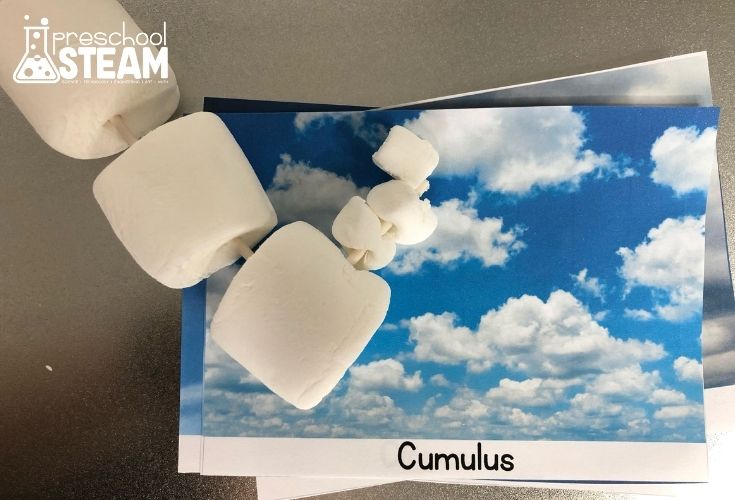 Guiding Questions:
What are some shapes/pictures you've seen in clouds?
What will you use to make your cloud stand up?
STEAM Experience:
Science: Research clouds and their relationship to the weather.
Technology: Students will use toothpicks to build marshmallow cloud sculptures.
Engineering: Students will design and create a freestanding cloud sculpture using marshmallows.
ARTs: Students will draw a picture of their cloud sculpture before building.
Math: Students can measure how tall their marshmallow cloud sculpture is using a ruler (standard measurement) and marshmallows (non-standard measurement).
Observe what questions your learners' have about clouds and use those questions to prompt further inquires and investigations about the weather and make it a 5-Star Learning Experience!
Share with us on social media your freestanding clouds. We would love to share your work! Tag us @preschoolsteam