3…2…1… Blast off!
This week we are exploring rockets with this fun hands-on STEAM Storytime activity.
STEAM Storytime are STEAM challenges inspired by your favorite picture books. STEAM is the combination of Science, Technology, Engineering, Art, and Math. Integrating STEAM based play is an innovative way to enrich children's learning.
This post uses affiliate links. View our full disclosure here.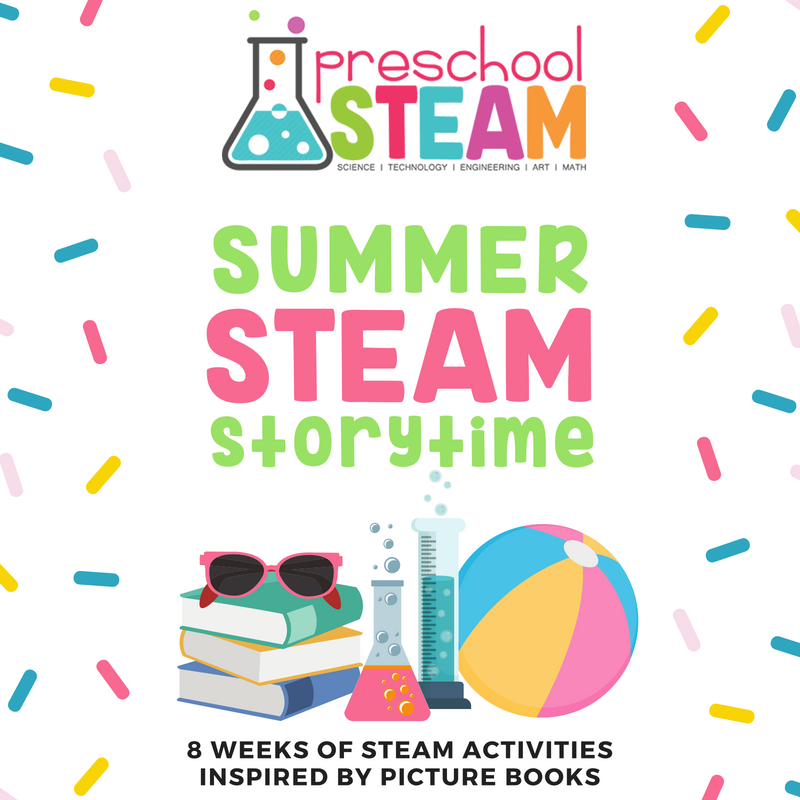 STEAM Challenge: 
How far can you fly a rocket?
Objective: Build and design a stomp rocket and measure how far it flies.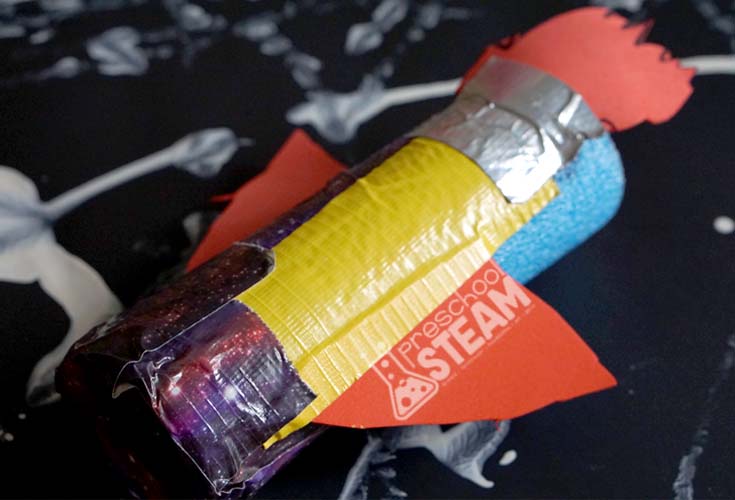 Materials:
Roaring Rockets written by Tony Mitton.

Stomp rocket launcher*

Pool noodle & Knife (for adult use)

Variety of tape

Permanent markers

Chalk

Tape Measure
* This activity requires a stomp rocket launcher. You can make your own or purchase one (we have had our stomp rocket launcher for five years and it's still holding up). 
Teaching Strategy:
Adult Prep: Use the knife to cut your pool noodle into approximately 7-inch sections.
Read and discuss the book, "Roaring Rockets".  What are the different parts of a rocket?
Design your pool noodle rocket with tape and permanent markers. Cover one end of the pool noodle with tape.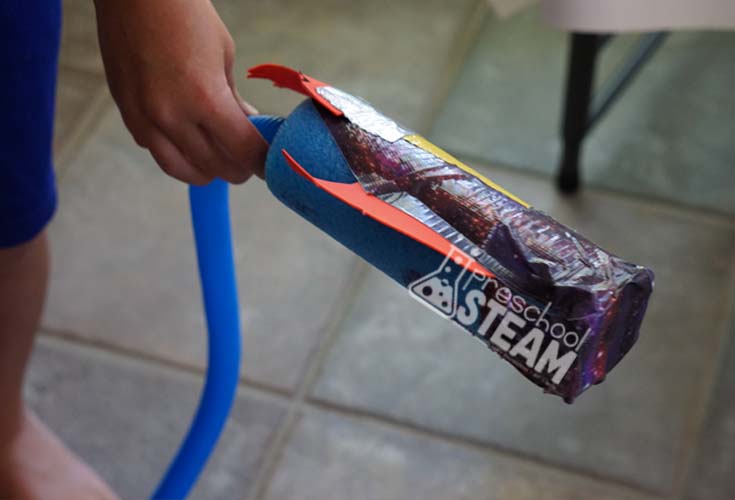 Test your rocket!  Place your rocket on the end of your stomp rocket launcher. Countdown from 3,2,1 and stomp. What happens to your rocket?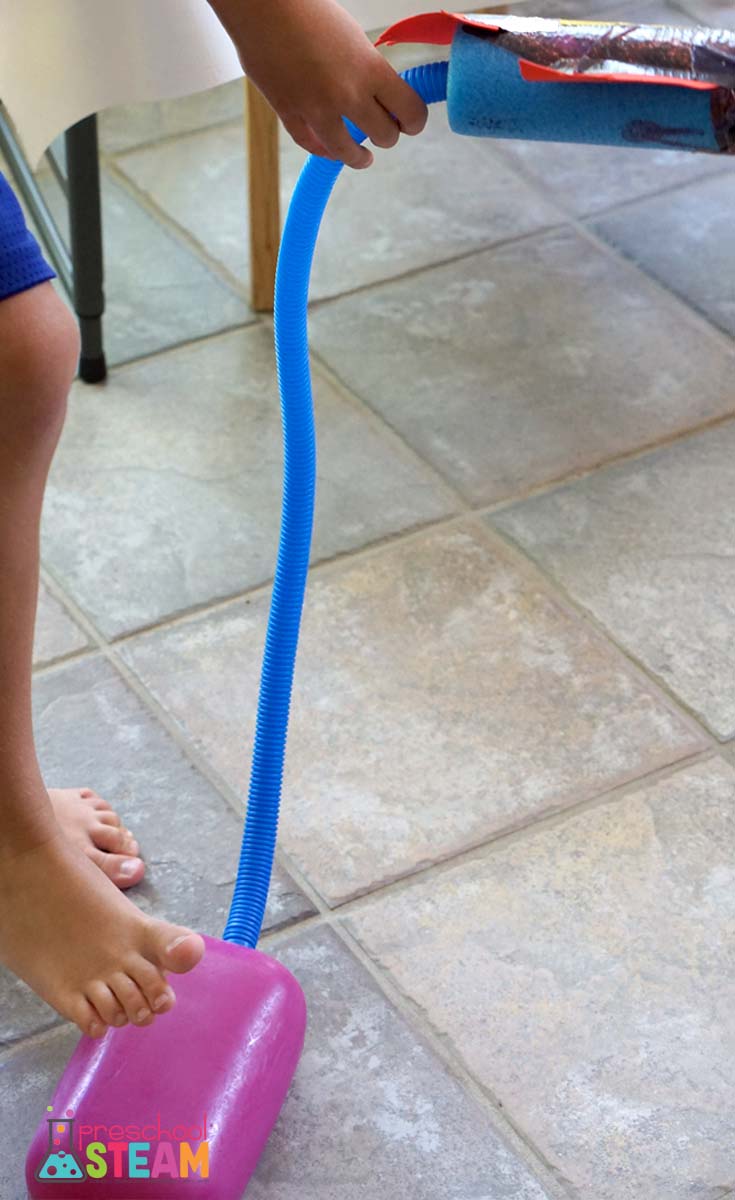 Use chalk to mark where your rocket lands and measure the distance it traveled.
Guiding Questions:
How can you make your rocket fly even further?

How do real rockets get to space?


Would you want to travel to space in a rocket? Why or why not?
STEAM Integrations:
Science: What happens to your pool noodle rocket if you step softly on the rocket launcher? What happens to your rocket if you stomp hard on the rocket launcher?
Technology: Watch online the launch of a real space rocket.
Engineering: Design and build a pool noodle rocket. 
Art: Draw a picture of a rocket that can travel far into space.
Math: Measure how far your rocket travels.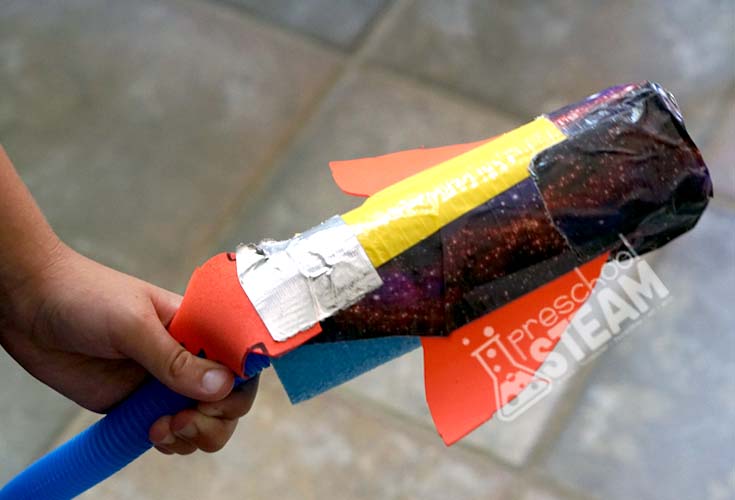 ---
Sign up for our newsletter and receive the printable lesson as a gift.