Explore Zoo animals with this fun and easy to prep STEAM challenge for Preschoolers!
Inspired by the classic picture book, Goodnight Gorilla, written by Pegg Rathmann this STEAM challenge is a great way to engage and play with a variety of animals found at the Zoo.
STEAM is the combination of Science, Technology, Engineering, Art, and Math.
Our STEAM Storytime series are STEAM challenges inspired by your favorite picture books.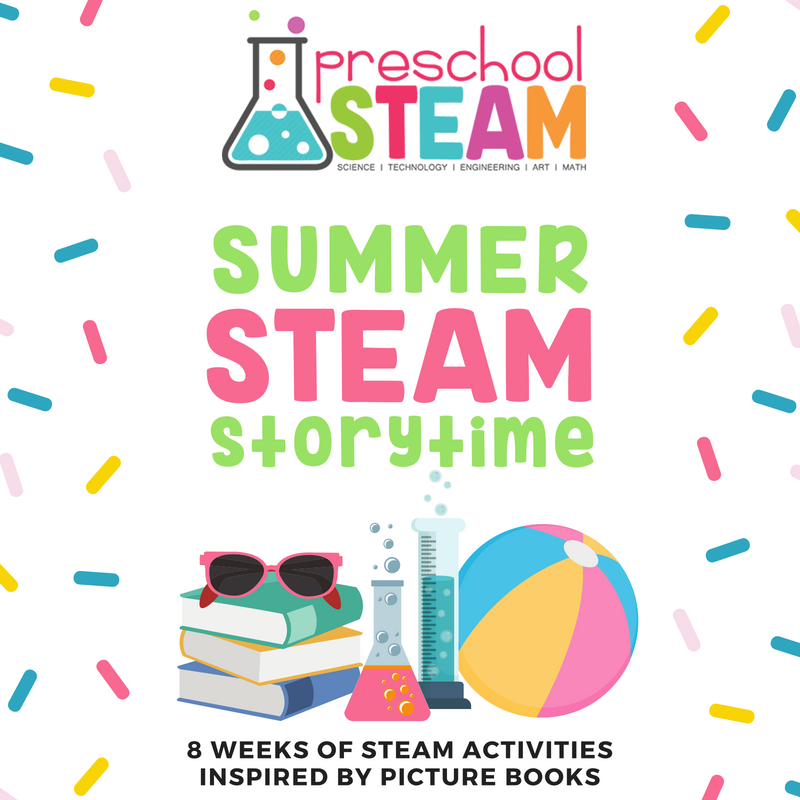 STEAM Challenge: 
Can you build a bed that holds the most zoo animals?
Objective: Use the materials to build a bed for the most amount of animals.
Materials:
"Goodnight Gorilla" written by Peggy Rathmann

Plastic Zoo Animals

Craft Sticks

Wooden Blocks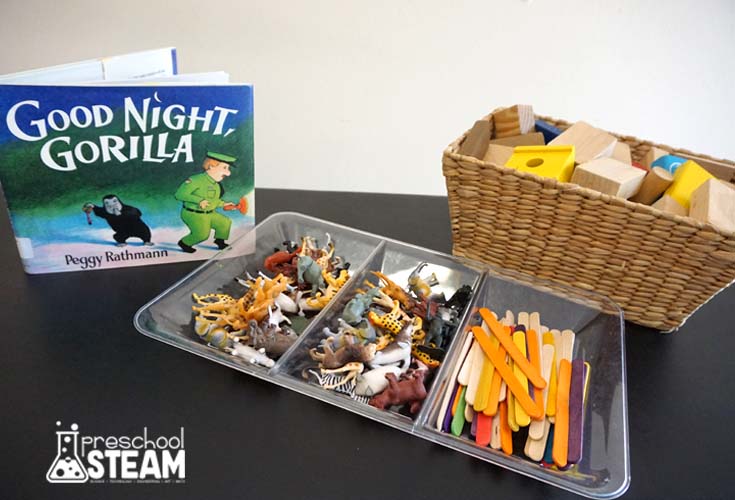 Teaching Strategy:
Read the book, "Goodnight Gorilla". Discuss what type of animals and habitats are at the zoo.
Use the provided materials to build a bed that can fit the most zoo animals.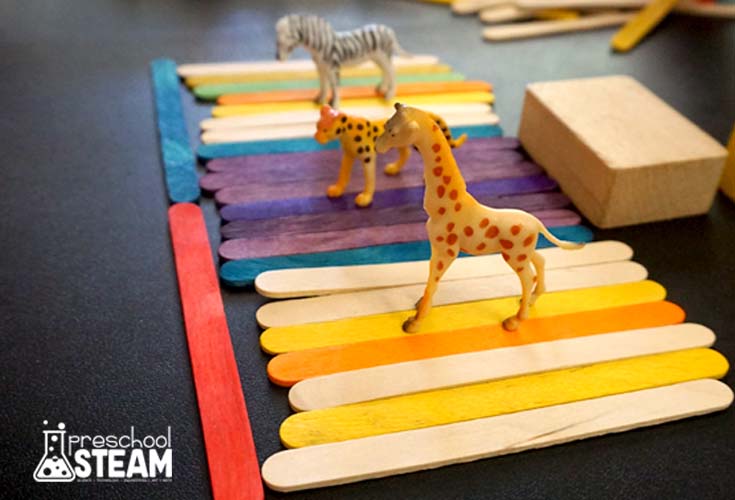 Test your design. How many animals did your bed hold?

Can you redesign your bed to hold even more animals?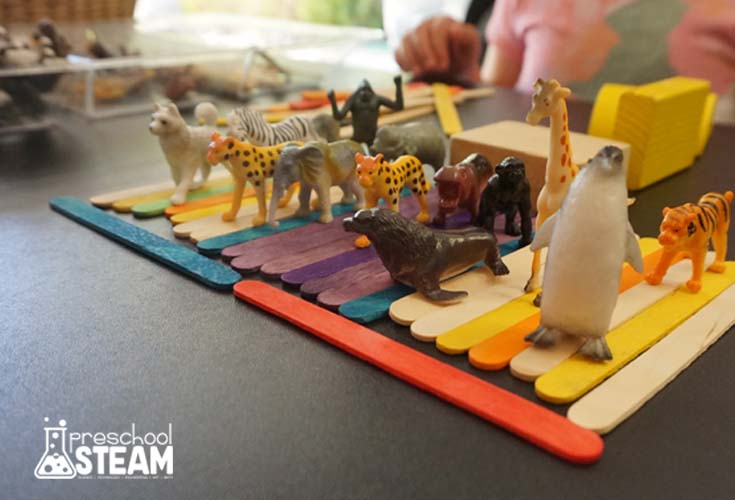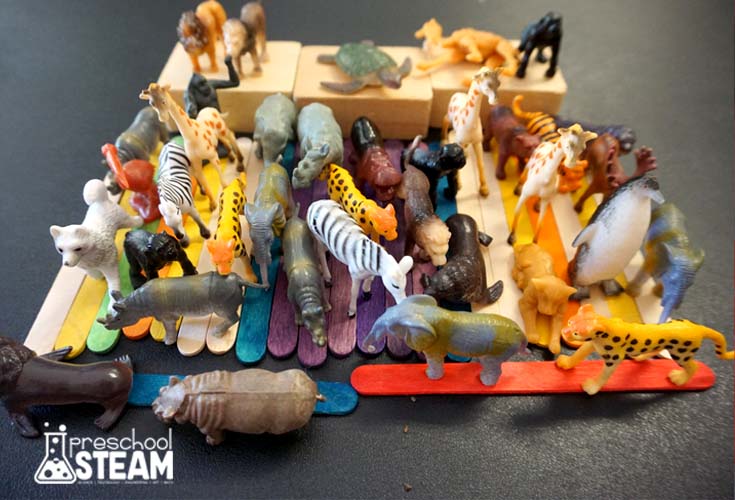 Guiding Questions:
What type of animals do you see at the zoo?

Where do animals sleep at the zoo?


What is your favorite zoo animal? Why?
STEAM Integrations:
Science: What types of animals live at the zoo?
Technology: Watch a live online zoo video feed of animals.

Engineering: Build a bed that can hold the most animals.
The ARTs: Act like your favorite zoo animal and make a goodnight parade like in the story.
Math: How many animals fit on your bed?
---
Sign up for our newsletter and receive the printable lesson as a gift.