Cool off with frozen oobleck!
Oobleck is a non-Newtonian fluid, which means it contains properties of a liquid and a solid. The best part is you only need two ingredients to make it!
For this STEAM Storytime activity, we were inspired by the book, Ice Cream Soup written by Ann Ingalls.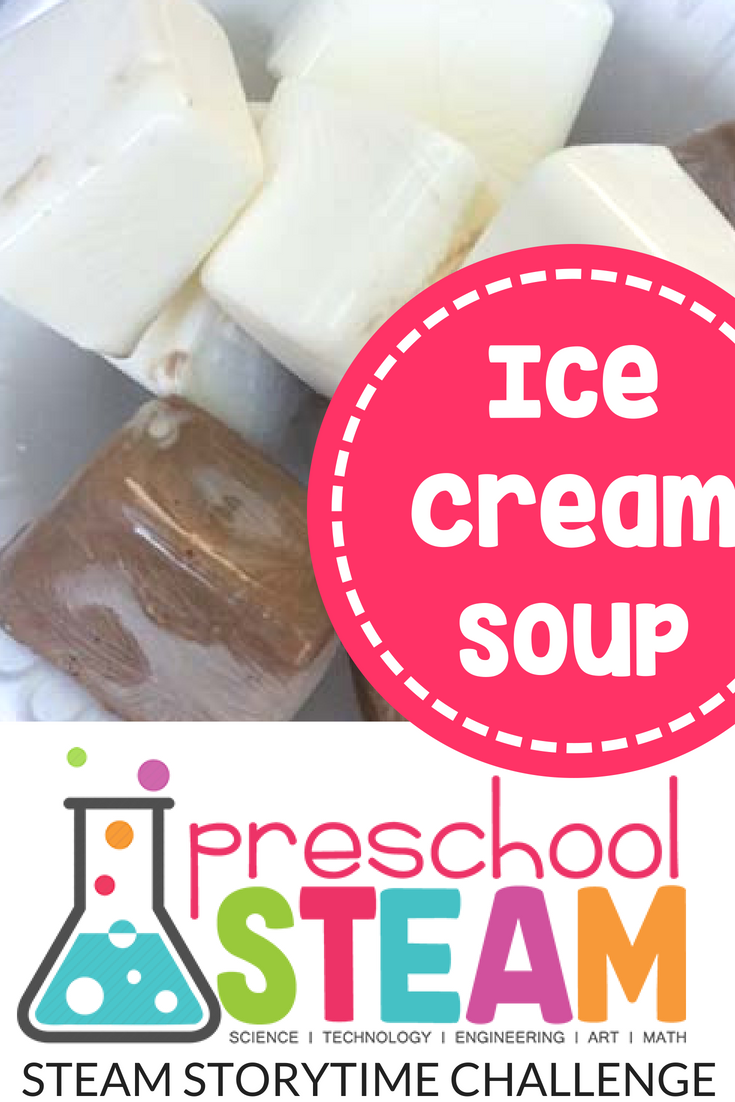 STEAM is the combination of Science, Technology, Engineering, Art, and Math.
Our STEAM Storytime series are STEAM challenges inspired by your favorite picture books.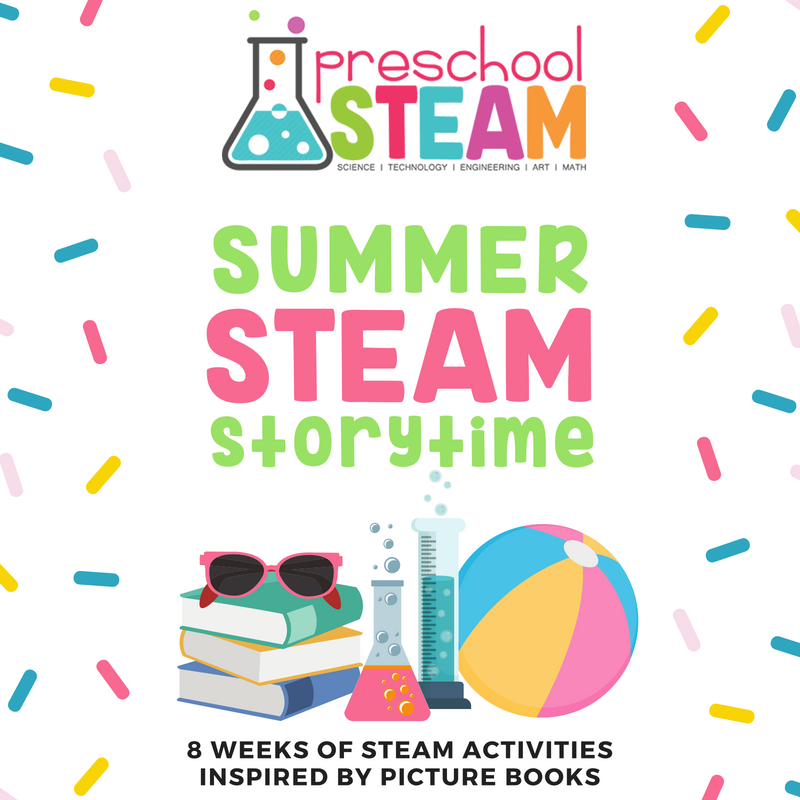 STEAM Challenge: 
Can you create ice cream soup?
Objective: Observe what happens to frozen oobleck.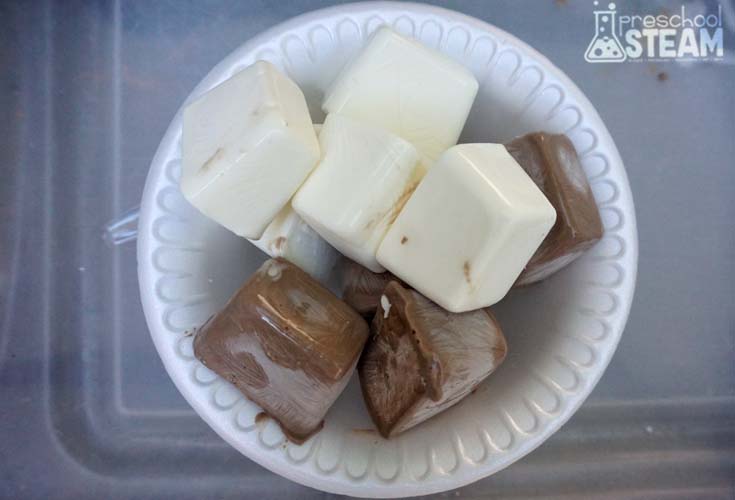 Materials:
Ice Cream Soup written by Ann Ingalls

Water, Cornstarch

Cocoa (optional)

Ice Cube tray

Plastic Bowls

Glitter (optional)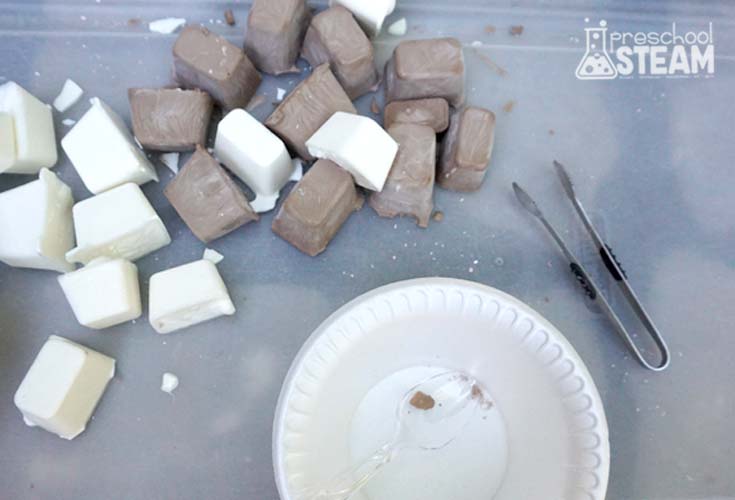 Teaching Strategy:
Read the book, "Ice Cream Soup". Discuss what happens to ice cream when it is out of the freezer.
Make your own oobleck by mixing 2 cups of cornstarch with 2 cups of water.
Optional- add 2 tsp of cocoa to create chocolate flavored oobleck.
Pour oobleck into an ice cube tray and freeze overnight.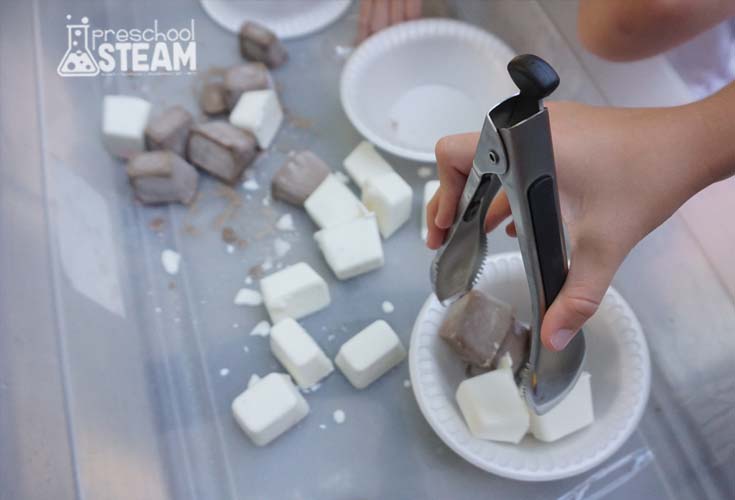 Pretend the oobleck cubes are ice cream scoops. Design and build your own ice cream cake.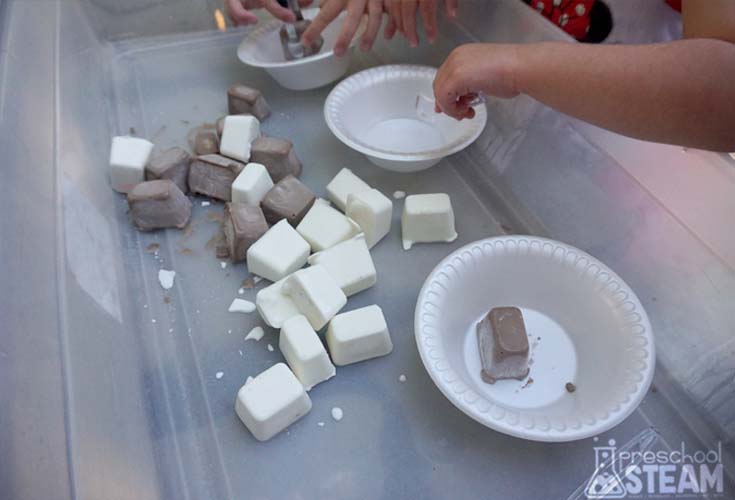 Optional – add glitter to help decorate.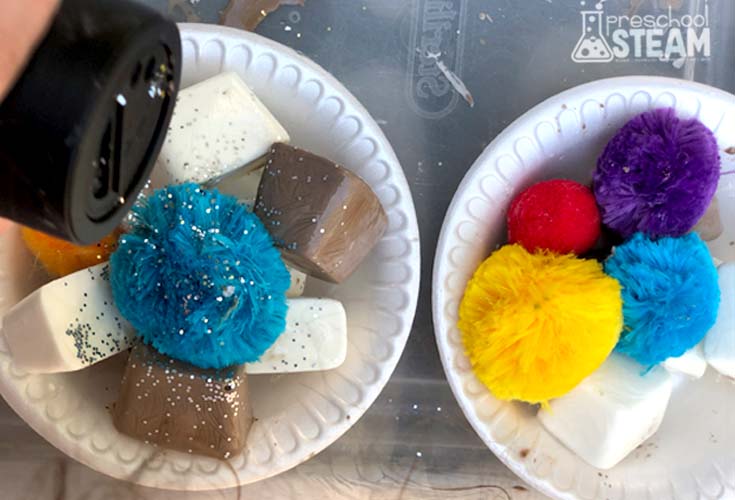 Observe what happens to the oobleck. Did you create ice cream soup?
Guiding Questions:
What does oobleck feel like? How does it feel after being frozen?


What is different about oobleck and ice cream? What is similar?
STEAM Integrations:
Science: What changes take place to the frozen oobleck?
Technology: Use a timer to record how long it takes the oobleck to melt.
Engineering: What can you build with frozen oobleck cubes?
Art: Design your own frozen oobleck cake.
Math: How many cubes of frozen oobleck fit in your bowl?
---
Sign up for our newsletter and receive the printable lesson as a gift.