STEAM storytime is our popular series of quick innovation challenges inspired by your favorite picture books.
The Dot
 written by Peter H. Reynolds is a charming story about a girl named Vashti who thinks she can't draw but with the help of her teacher who believes in her she realizes she is an artist and inspiration to other kids.
With one simple art material (dot markers) you can challenge your students to be like Vashti and create their own unique work of art.
STEAM Question:  
Can you make a painting using only dots?
Objective:  Students will create a painting using only dots, inspired by the book "The Dot".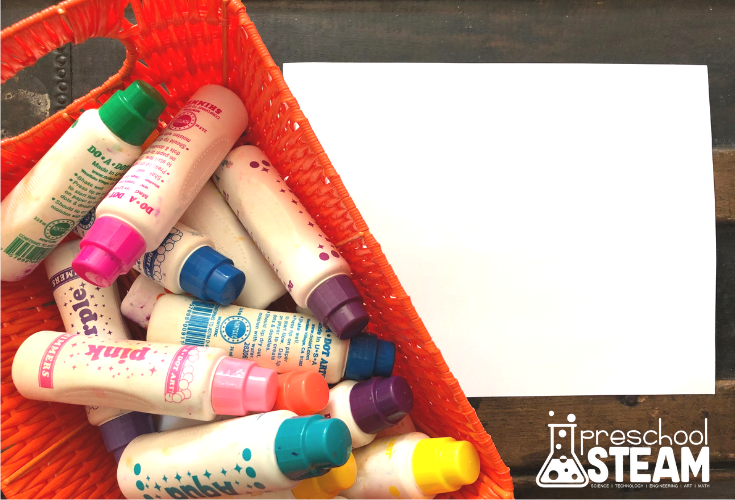 After reading the story, use dot markers or bingo daubers to create your own unique work of art using only dots!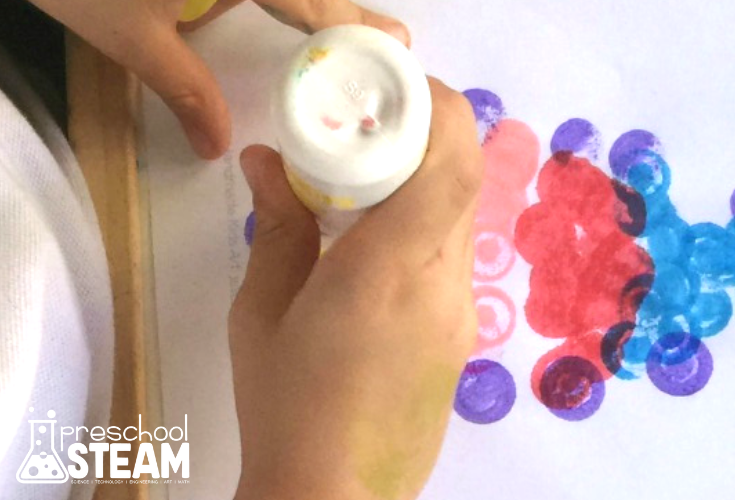 What can you create with a dot?
The full written lesson is available for download inside the Member Lab.