What is STEAM?
STEAM is an stands for Science, Technology, Engineering, Art and Math but it's much more than an acronym.
STEAM is encouraging students to BE CURIOUS and ASK QUESTIONS so that they can build knowledge about the world around them by observing, discovering and investigating.
Why is STEAM necessary in a preschool classroom?
STEAM experiences need to start in preschool because high-school may be too late.
STEAM explorations give children the skills needed for life long learning.  Children learn how to observe, ask questions and investigate. Collaborate is encourage among other children and adults. They deepen problem-solving solving skills that lead to innovative thinking.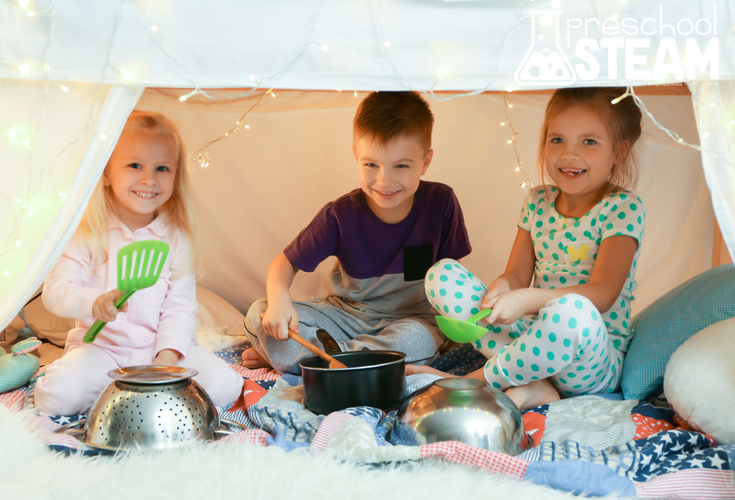 How Do You Get Started with STEAM in Preschool?
Here is the good news! You most likely are already incorporating STEAM strategies in the classroom!  Building center, cooking recipes, integrating art are all STEAM strategies.
Let's take a closer look at STEAM strategies in the Preschool classroom.
STEAM activities prompt investigation, discovery, and exploration.
Teachers guide exploration with open-ended questions.
Activities are integrated into STEAM disciplines
Collaboration among children and adults.
Understand and value every child's communication of ideas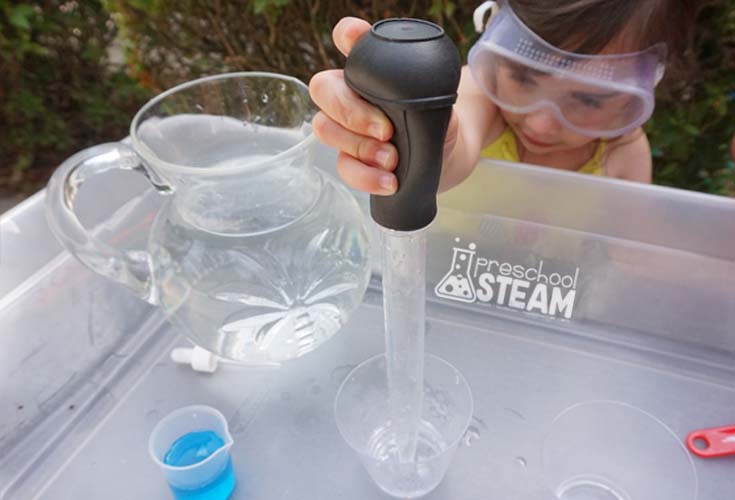 What can you do to get started with Preschool STEAM?
Set up a learning environment that cultivates exploration and inquiry.
Scaffold student learning by asking open-ended questions.
Model a STEAM rich vocabulary.
Offer experiences that give students opportunities to discover how things work.
Connect to your student's interests.
Create an outdoor learning environment or integrate activities with nature.