Use materials you have to fill a tub, box or bag and let your students build their own lucky creations or try to capture a leprechaun with a St. Patrick's Day Tinker Tub!
Preschool STEAM Tinker Tubs™
Tinker tubs make it easy to start encouraging students to persevere with open-ended play and exploration.
What is a Tinker Tub™?
A tinker tub is a container with provided materials that encourage children to build, create and design.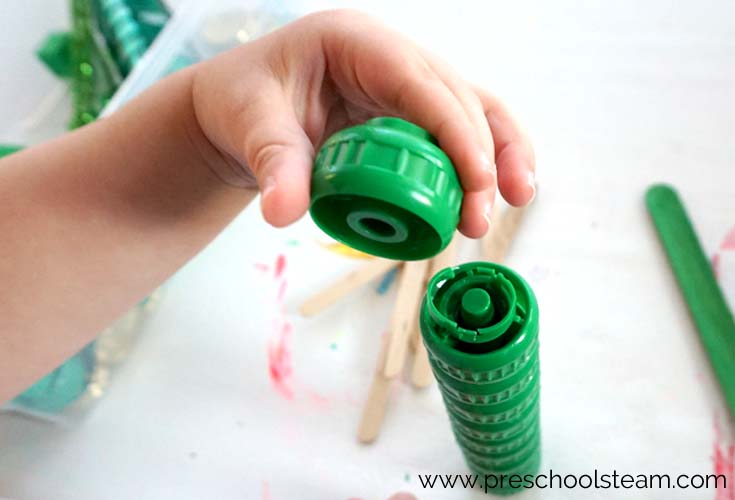 Tinker tubs give students the opportunity to learn:
how to persevere
how to learn from failure and still try again
how to re-evaluate, redesign and re-think a problem to create a unique and inventive solution.
How to Get Started with Tinker Tubs™:
Step 1: Choose your tub (or box, or bin)
The best thing is you can use boxes, bins, tubs, even a plastic bag or shoebox works.
Step 2: Choose your building materials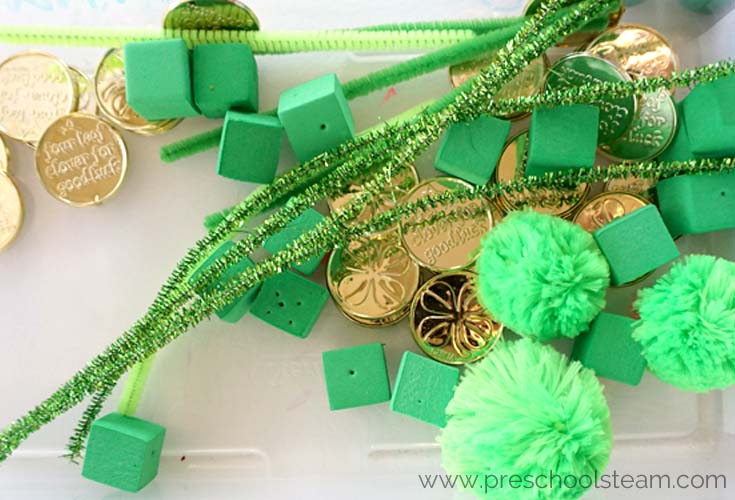 Building Materials Ideas: 
Small green objects like bottle caps
Green blocks
Green and gold pipe cleaners
Rainbow colored pipe cleaners
Green Pom Poms
Gold coins
Plastic black pot (or cauldrons)
Green gems
Shredded green paper
Craft sticks
Green plastic cups
Step 3: Let your students tinker.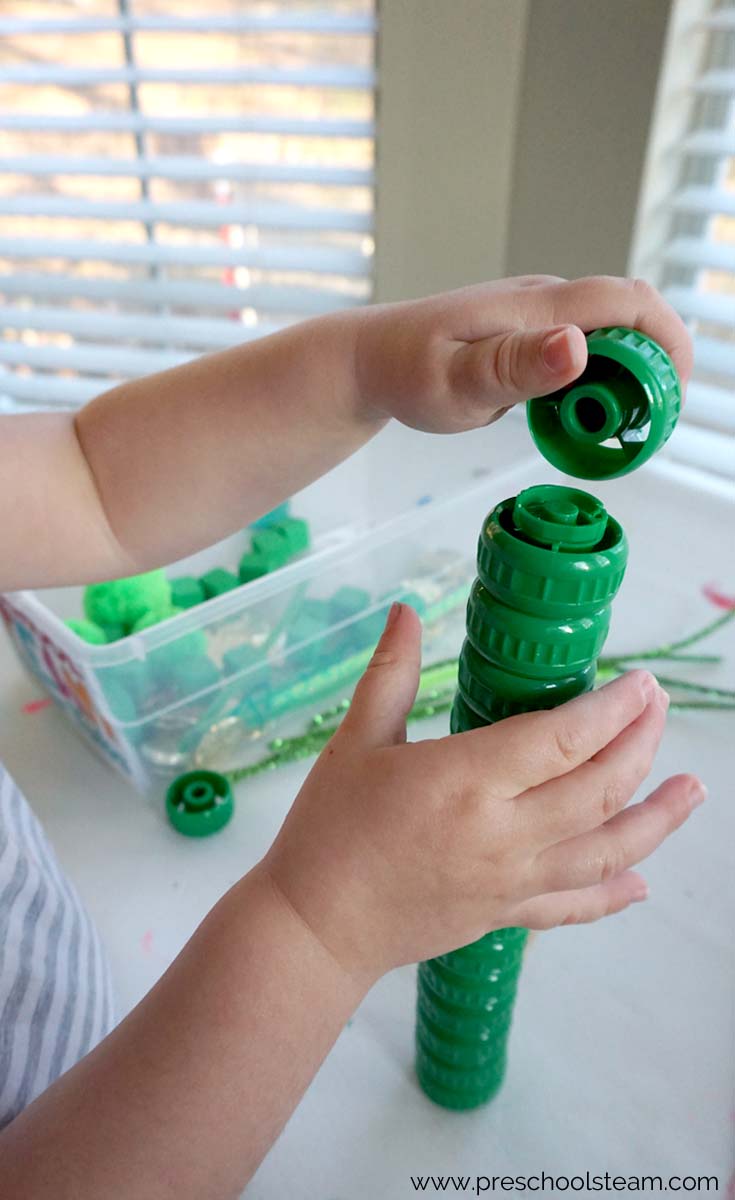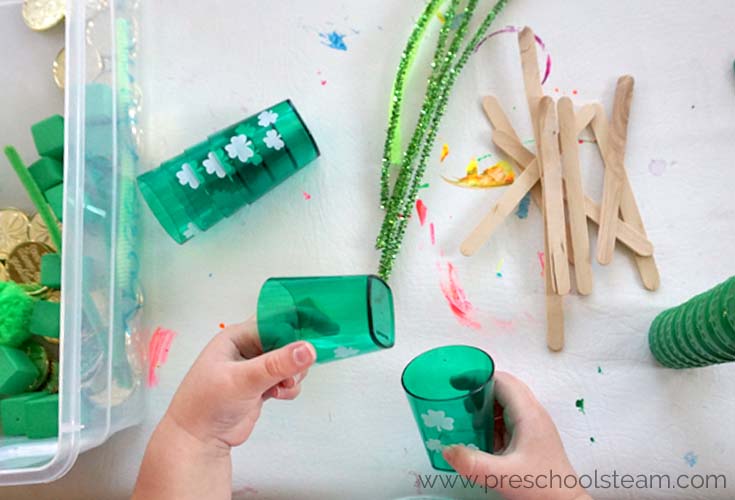 Challenge cards may be added as a creative prompt to challenge deeper thinking.
---

Get the free St. Patrick's Day Tinker Tub™ Guide! Plus a FREE set of Challenge Cards!
Find more tinker tub inspiration here: