Spring is in the air, and what better way to celebrate than by teaching preschoolers about the wonders of nature and planting? In this STEAM activity for preschoolers, we are using the book "The Very Hungry Caterpillar's First Spring" by Eric Carle to introduce preschoolers to how plants grow.
STEAM stands for Science, Technology, Engineering, Art, and Math. STEAM Storytime is an engaging way to incorporate STEAM activities after reading a book to the class. In this STEAM storytime activity, young learners will learn about the five things that plants need to grow, which are light, air, water, soil, and room to grow. Plus, construct a biodegradable seed sphere (or seed bomb) using flower seeds, tissue paper, and water.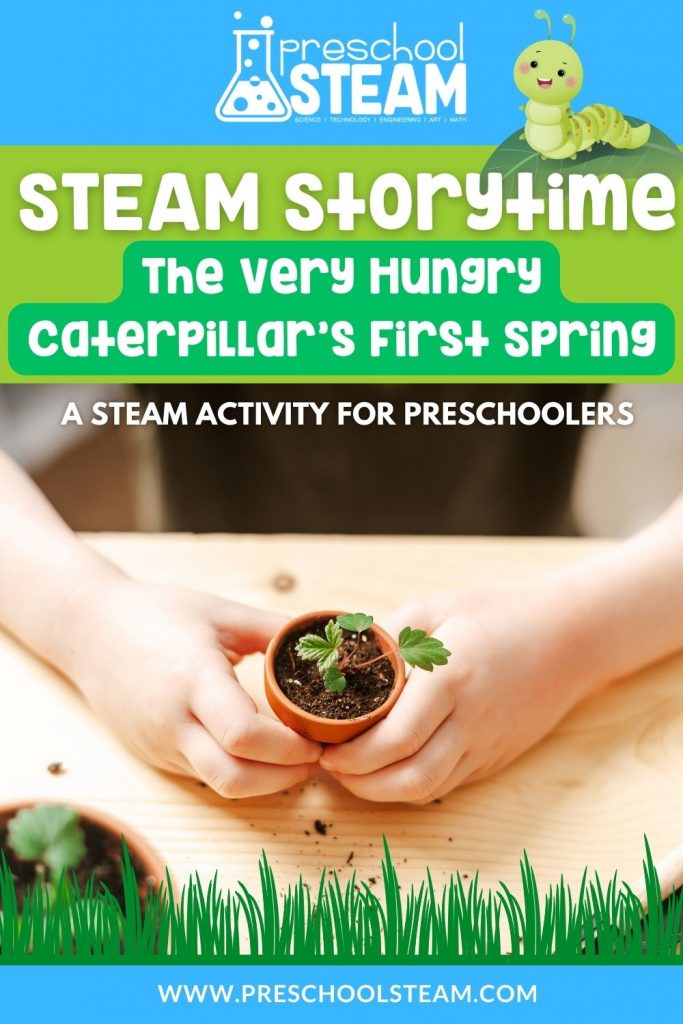 STEAM Question: Can you create a biodegradable seed sphere with sorted flower seeds?
Objective: Students will learn about different flower seeds and construct a biodegradable seed sphere that will be planted.
Materials:
Bag of mixed wildflower seeds or 5 different flower seed packets
White paper plates (both small and large)
Tissue paper
Spray bottle filled with water
Tweezers
Soil
Pot
Teaching Strategies:
See the full STEAM lesson inside the Member Lab. Click here to learn more.
Read "The Very Hungry Caterpillar's First Spring" and discuss the different aspects of spring the book introduces. Talk about the needs of plants in order to grow, such as light, air, water, soil, and room to grow.
Pour the seeds onto a large plate and put 3 or 4 small plates around the larger plate. Examine the different types of seeds and ask students to sort the seeds onto the smaller plates using the tweezers.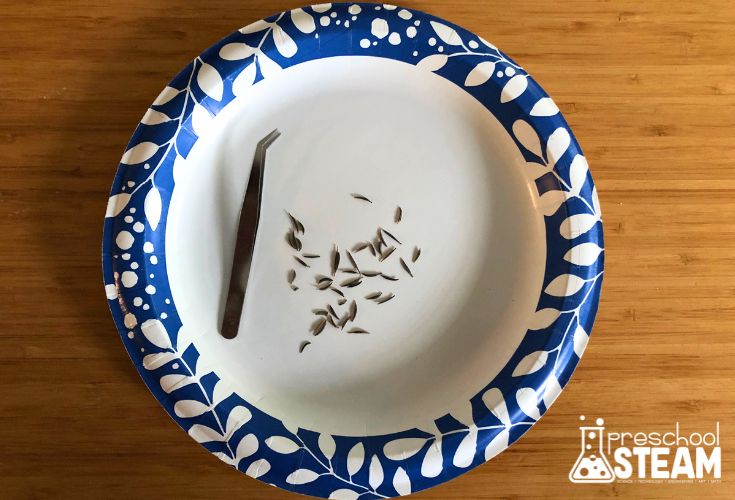 Give each student tissue paper and allow them to rip and create a sphere or ball shape resembling a large egg. Lightly spray each student's sphere with water to wet the tissue paper, squeeze excess water out, and create an indentation in the middle of the sphere using their fingers.
Give each student some seeds to place in the indentation and cover them with wet tissue paper to hide the seeds within the ball. Let the sphere dry on a paper plate in the sun or overnight. Plant the seed sphere in a pot filled with soil, and cover it with more dirt. Place the pot in a sunny spot and water it regularly.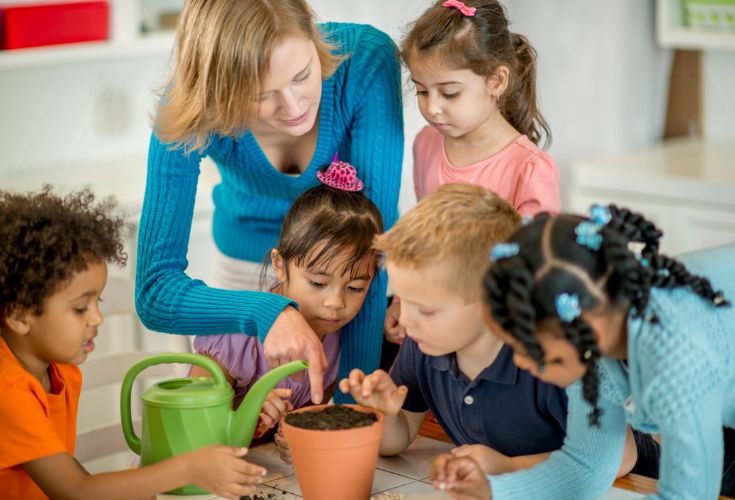 Observe your plant daily and write down any observations or changes you notice. Research online pictures of the seeds and draw a picture of what the flowers will look like when they grow. Make extra seed spheres to give to family and friends as gifts.
Preschoolers love to plant and explore nature. This STEAM activity offers an engaging and interactive way to teach preschoolers about plant growth and environmental responsibility. Let's celebrate the arrival of spring by planting some seeds and watching them grow.