Did you know that sharks have been around 400 million years? Whoa!
This fun STEAM activity for preschoolers combines sharks with hands-on play and exploring.
STEAM represents the combination of Science, Technology, Engineering, Art, and Math.
STEAM challenges help young learners investigate, ask questions and become problem solvers!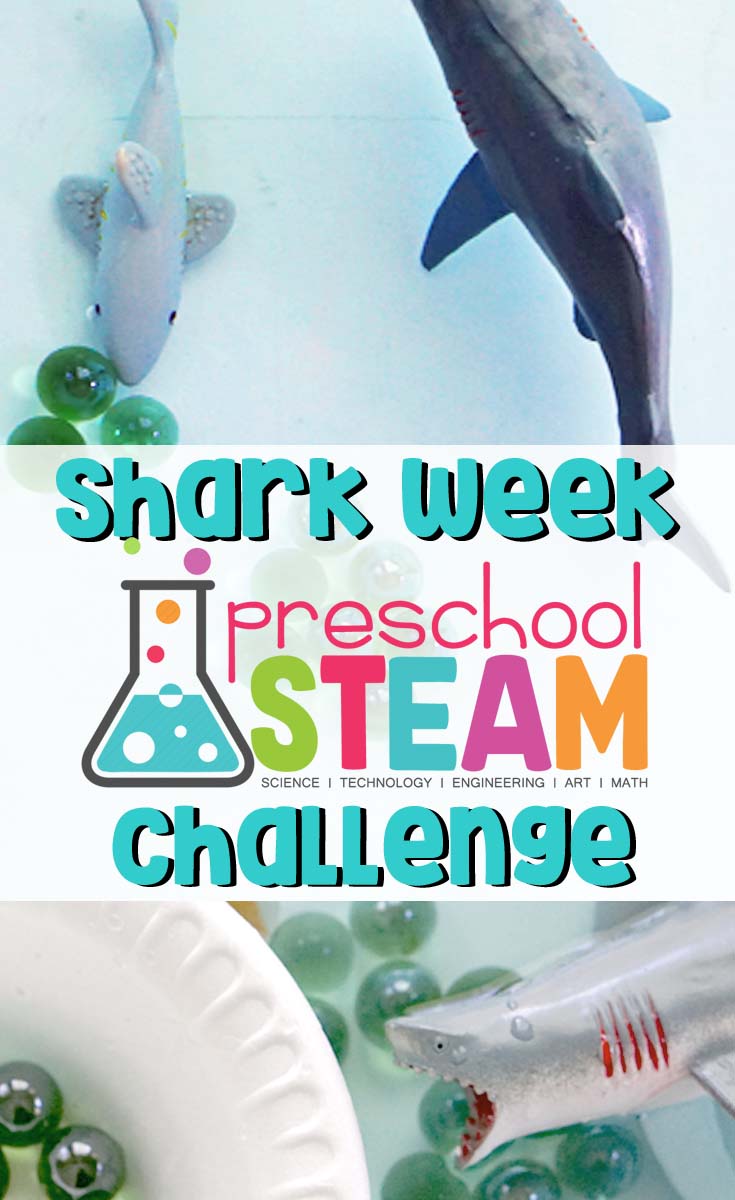 STEAM Challenge: 
How many marbles can you save from sharks?
Objective: Build a boat out of aluminum foil and see how many marbles your boat can hold.
Materials:
Book, Shark in the Dark written by Peter Bently

Plastic Sharks

Plastic Container filled with water

Aluminum Foil

Marbles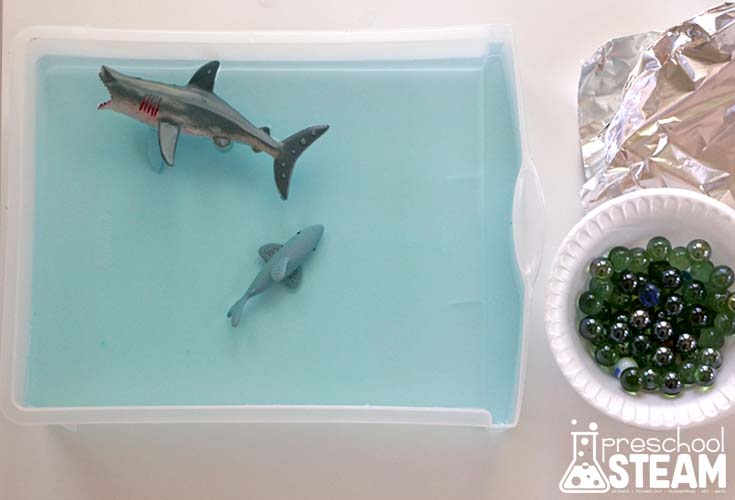 Teaching Strategy:
Read the book, "Shark in the Dark." Discuss what you know about sharks.

Introduce the challenge, how many marbles can you rescue from the shark?
Design a boat using aluminum foil. Test your design to see if it floats.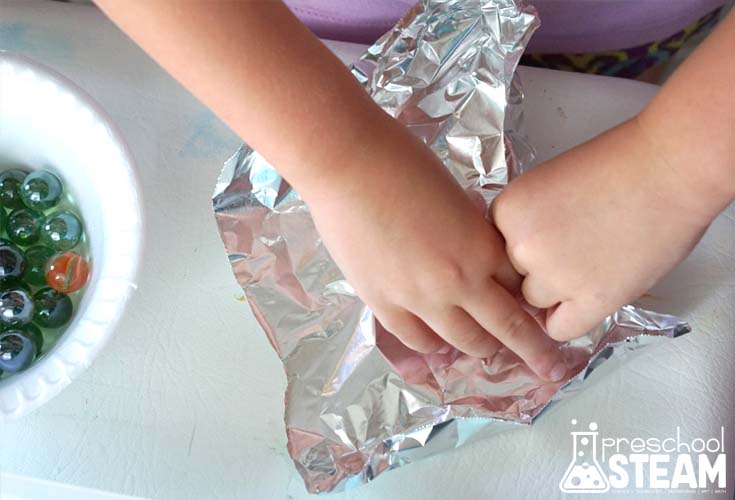 Add marbles one at a time until it sinks.

Count how many marbles your boat held before it sank.
Redesign your boat to try and hold more marbles. Are you able to beat your previous record?

Allow time for students to explore and play.
Guiding Questions:
How can you change the shape of your boat to hold more marbles?

Which boat design held the most marbles?


Why do you think it held the most marbles?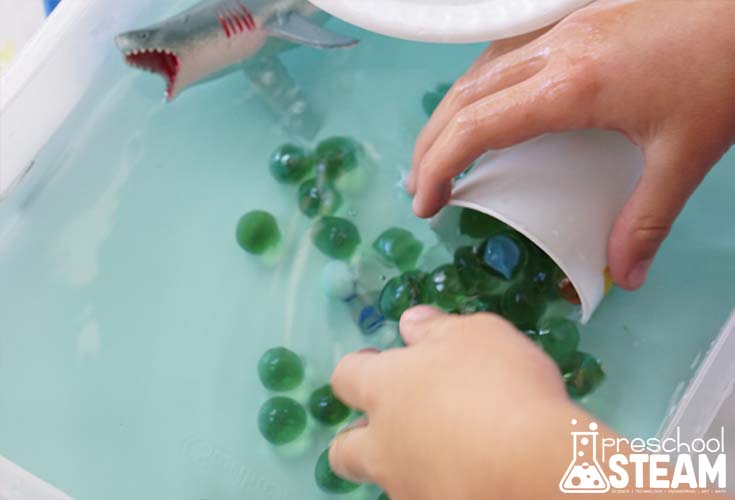 Younger Child Modification: 
Let the children help save the marbles from the sharks by scooping marbles into different size cups or bowls.
If marbles are a concern, eliminate the marbles and offer an opportunity to explore and play with the sharks and water.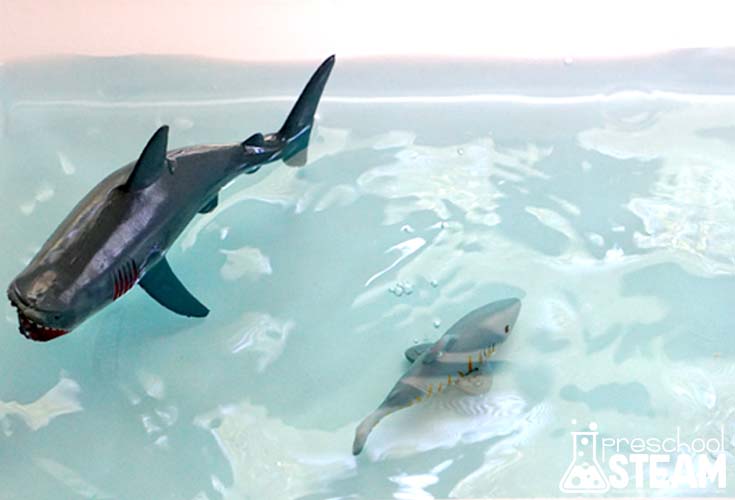 ---
STEAM Integrations:
Science: Investigate what objects float and what objects sink.
Technology: Research online to learn more about your favorite type of shark.
Engineering: Design a boat to hold the most marbles.
Art: Create a work of art that includes a picture of your boat design.
Math: Count how many marbles your boat held before sinking.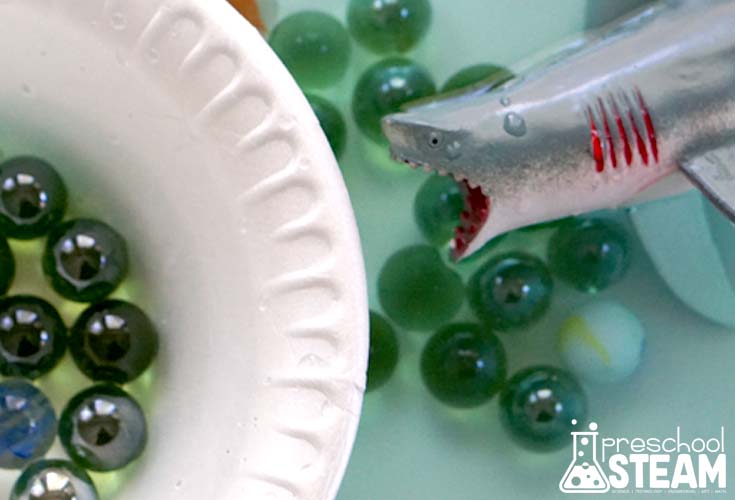 ---
Sign up for our Summer STEAM Series and get the Lesson Pack for this challenge!
Click Here to Get the Free Download