STEAM Activity for Preschoolers: Design a Shamrock Race Vehicle
This STEAM activity or preschoolers is an engaging and hands-on activity that introduces young children to the basic principles of engineering and design by building their own shamrock race car. Using toy cars and other simple materials, children learn about the design process and the importance of problem-solving and teamwork.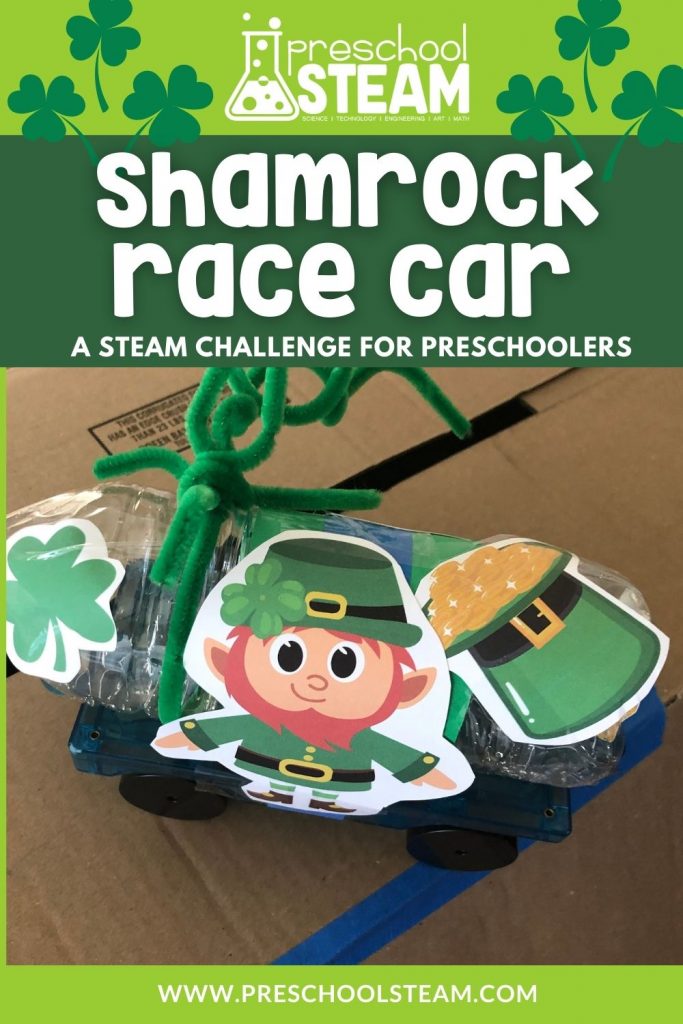 Start the lesson with an introduction to the concept of a race car and how it moves. Children are given a set of toy cars and are asked to experiment with how the cars move on different surfaces and at different speeds. This helps children to develop an understanding of the physics of motion, including concepts such as force, acceleration, and friction.
Next, children are introduced to the design process, where they are encouraged to brainstorm ideas for a Shamrock Race Vehicle using their toy cars. This is an opportunity for children to practice their creativity and problem-solving skills as they work together to come up with a plan for their vehicle.
Once the children have a plan, they may begin building their shamrock race car using a variety of materials such as construction paper, tape, and craft sticks. This fun and hands-on activity allows children to develop their fine motor skills and creativity.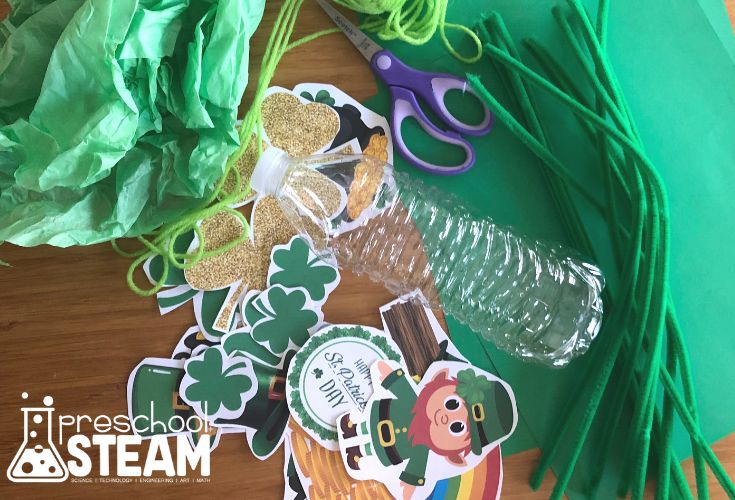 Finally, the children test their Shamrock Race Vehicles to see how they perform. They race their cars on a track, measuring the distance they travel and the time it takes to reach the finish line. This is a great opportunity for children to practice their measurement skills and to learn about the importance of testing and experimentation in the design process.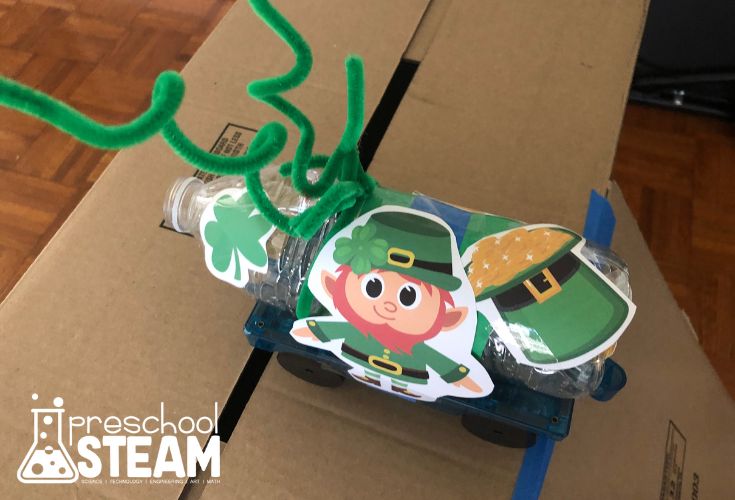 Overall, the preschool version of the Shamrock Race Vehicle lesson is a fun and engaging way to introduce young children to the basic principles of engineering and design. It helps to promote critical thinking, problem-solving, and teamwork, while also encouraging creativity and imagination. By using toy cars and other simple materials, children are able to explore the world of engineering in a fun and accessible way.
Objective: Students will use STEAM skills to design and decorate their own shamrock-shaped vehicles and then test them out in a race.
Materials:
Shamrock-shaped cutouts
Decorative materials such as markers, stickers, glitter, etc.
Toy cars or LEGO bricks and wheels
Recycled water bottles
Tape
Scissors
Measuring tape
Stopwatch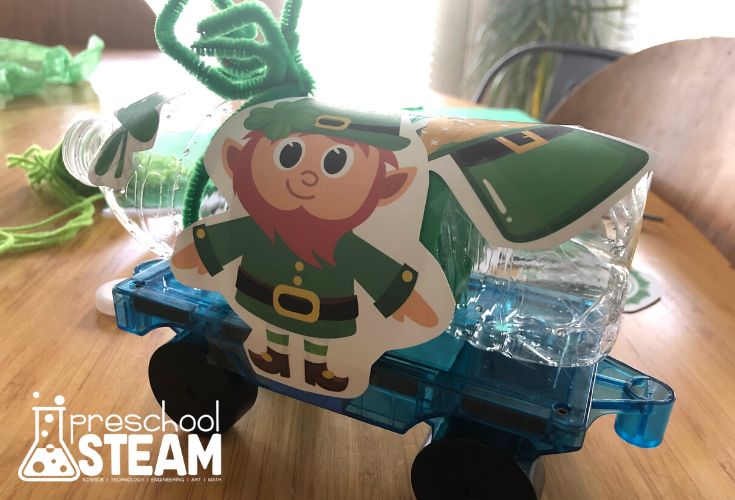 Sign up for our newsletter and get the full Shamrock Race Car Lesson Plan.