Sensory art is a type of art that engages a child's senses through the use of different materials. It's a wonderful way for preschoolers to explore and experiment with different textures, colors, and materials.
Sensory art adventures provide an opportunity for preschoolers to engage with the world around them and develop their creativity, fine motor skills, and cognitive abilities.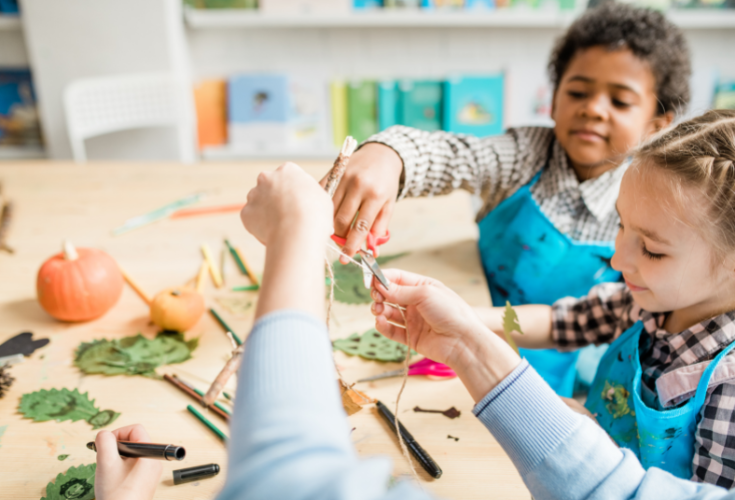 By encouraging children to use their senses during the creative process, they can experience a wide range of emotions and discover the joy of self-expression.
From finger painting to creating sculptures out of playdough, sensory art adventures offer endless possibilities for preschoolers to explore and have fun while learning. Through sensory process art activities, preschoolers can learn about the world in a new way, and the experience can inspire a lifelong love of art and creativity.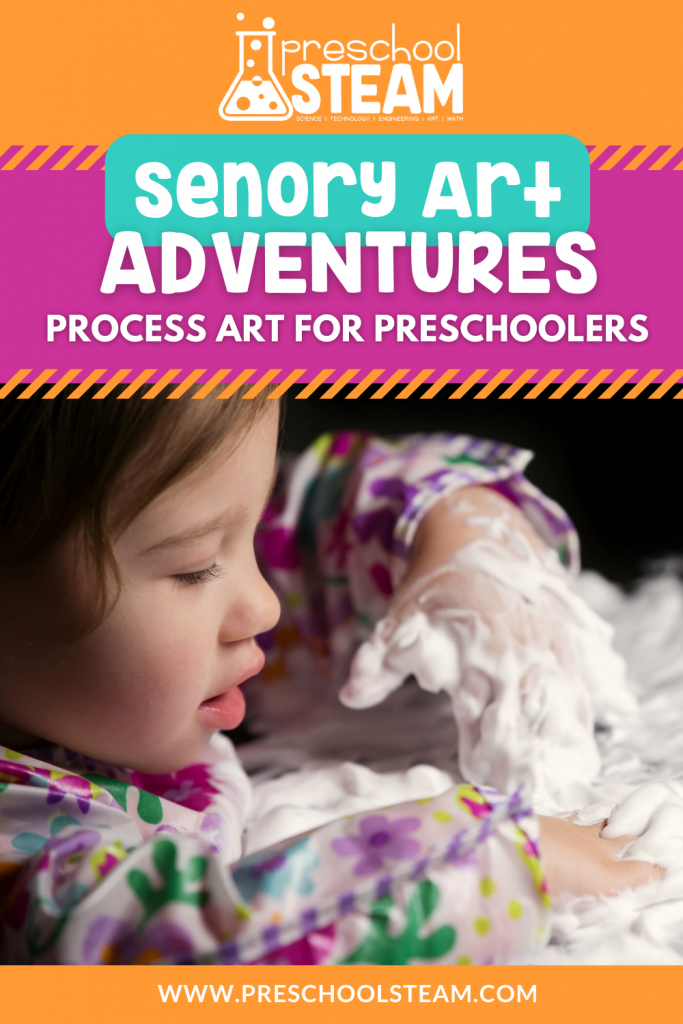 Sensory art adventures are a great way for preschoolers to explore their creativity and develop their sensory skills. Here are some tips for creating a sensory art adventure for preschoolers:
Gather Sensory Art Materials: You'll need a variety of sensory materials, such as paint, glue, sand, glitter, and more.

Spark Curiosity: Create a MOW (moment of wonder) by arranging your materials in a pleasing way that sparks interest and curiosity in your preschoolers. Encourage preschoolers to choose the materials they would like to use and let them get creative.
Get Hands-On: Encourage preschoolers to use their hands and fingers to explore the sensory materials. This will help them to develop their tactile skills and to connect with the materials in a deeper way.

Experiment With Different Materials: Encourage preschoolers to experiment with different materials and to see how they can use them in different ways. For example, they might try using glue to stick sand to the paper, or using paint to create a textured surface.

Encourage Creativity: Sensory art adventures are all about letting preschoolers express themselves freely and without constraints. Encourage preschoolers to play with the materials and to see what they can create.
Add Final Touches: Once preschoolers have finished exploring the sensory materials, encourage them to add any final touches, such as stickers, cutouts, or other materials. Remind them that their sensory art adventure is their own unique creation and that there's no right or wrong way to finish it.
Sensory art adventures are a great way for preschoolers to engage in process art and develop their sensory skills. By gathering sensory materials, starting with a theme, getting hands-on, experimenting with different materials, encouraging creativity, and adding final touches, preschoolers can explore their creativity and make art in their own unique way.