In this STEAM activity for preschoolers we uncover the wonders of sand and delve into its fascinating properties. This hands-on activity will engage young minds, spark curiosity, and provide a unique opportunity to explore the science behind this common yet extraordinary and fun substance.
This week for our STEAM Summer Storytime Series, we were inspired by the delightful book, "Day at the Beach" by Tom Booth, this sensory play activity brings those fun summer beach experiences to life, encouraging children to explore, create, and imagine through the sensory medium of sand.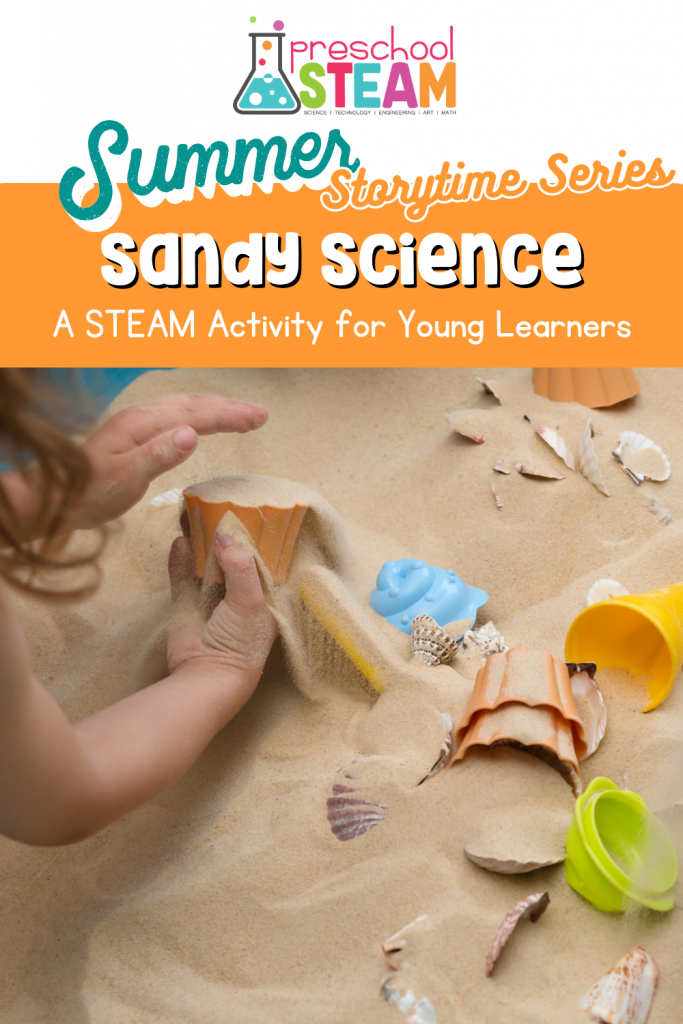 With the combination of the book's inspiration and the interactive nature of sand play, children will be transported to a world of sunny shores and endless possibilities, making it a perfect summer-themed sensory exploration for young learners.
Sand is more than just tiny grains; it's a world of scientific marvels waiting to be explored!
In this sensory play activity, children will have the chance to engage their senses and investigate various properties of sand. From texture and color to grain size and composition, they will develop a deeper understanding of this versatile material and its role in the natural world.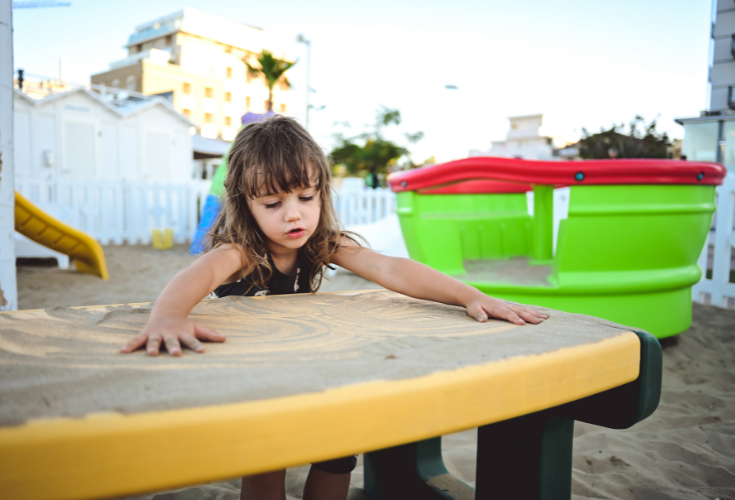 Prepare for a hands-on experience as children engage in exciting experiments and observations. They will compare the textures of different types of sand, examine the effects of moisture on its properties, and explore how sand behaves when mixed with water or other materials. Through these activities, young scientists will develop observation skills, learn to make predictions and draw conclusions based on their findings.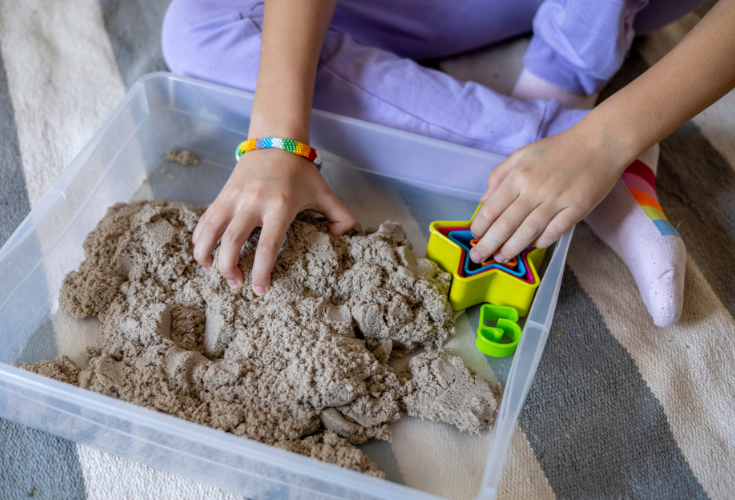 Sensory play with sand offers numerous benefits for children's development. As they explore the texture, weight, and movement of sand, children engage their senses, stimulating tactile, visual, and proprioceptive sensory systems.
This type of play promotes fine motor skills as they scoop, pour, and manipulate sand using various tools and containers. Sand play also encourages imaginative and creative thinking as children build and mold structures, create patterns, and tell stories using the sand as their canvas.
It fosters social interaction and cooperation as children collaborate in shared sand play experiences, taking turns, problem-solving, and engaging in pretend play scenarios.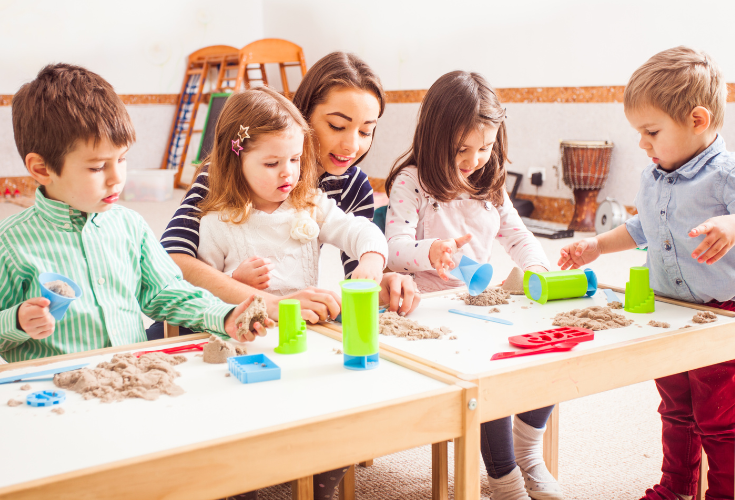 Encourage children to ask questions and think critically as they explore the properties of sand. Spark their curiosity by asking open-ended questions such as "What happens when we mix sand with water?" or "Why do you think some sand feels smoother than others?" This fosters their ability to hypothesize, experiment, and make connections between cause and effect, nurturing their scientific inquiry skills.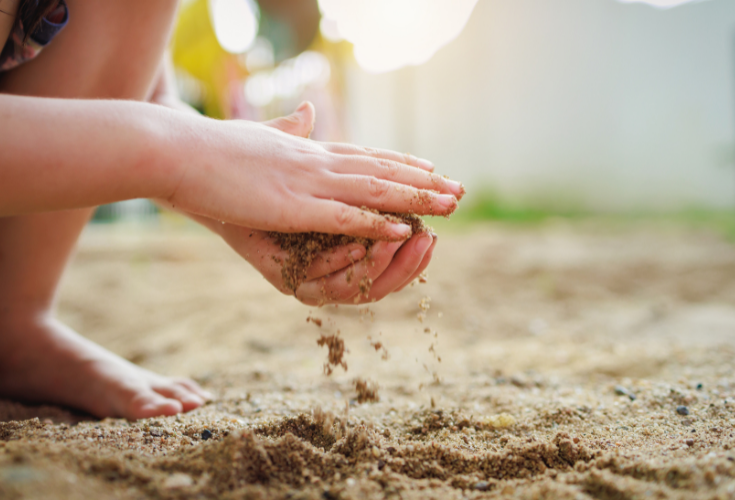 Extend the Learning: Take the learning experience further by incorporating related books, documentaries, or virtual tours to explore sand formations, deserts, or coastal ecosystems. Discuss the importance of sand in various industries, such as construction or glass manufacturing. Encourage outdoor exploration to observe sand in different natural environments, sparking conversations about erosion, sedimentation, and the impact of human activities on sand ecosystems.
Get the Step-By-Step Lesson Plan
Sign up below and get access the full lesson plan, complete with step-by-step instructions, guiding questions, and extension ideas. Together, let's ignite a lifelong love for scientific exploration in our children!