Combine racing and paint in this Science twist on car painting. Have your child help design and build a ramp to race your cars through the paint. Experiment and discover what type of lines your race car can create in the paint. Time your car to see how fast it can race down the ramp or race more than one car to see who is the fastest painted race car of all time!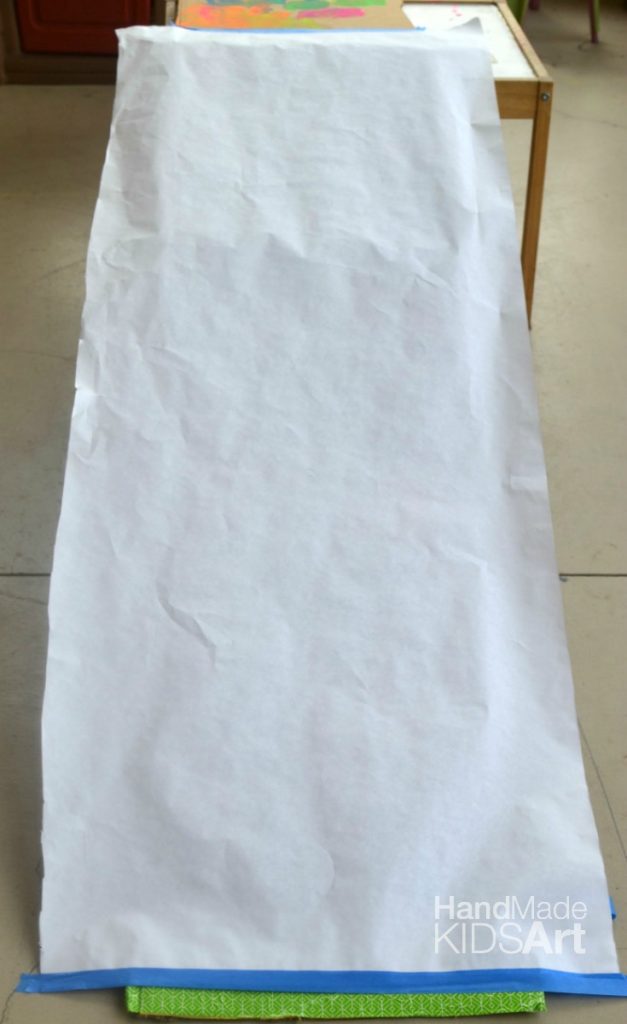 Materials:
Cardboard
Roll of White Banner Paper (optional)
Washable Paint
Toy Race Cars
Painters Tape
Step 1: Build your ramp using cardboard and a small table (or chair may work too). Let your child help and lead the engineering of the ramp. Secure the ramp with painters tape to the floor if needed.
Ramp Building Tip: We used a bucket underneath to help support the cardboard ramp.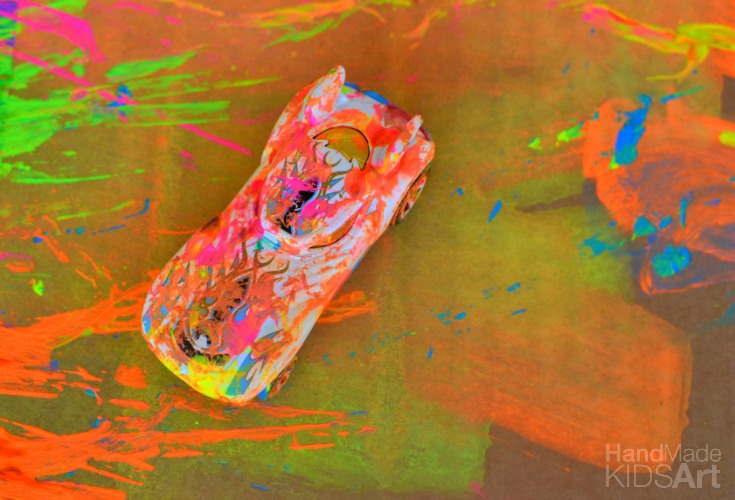 Step 2: Cover the ramp with with white banner paper. This step is optional as you could paint directly on the cardboard.
Step 3:  Add paint at the top of your ramp. Rev up your race cars in the paint and race them down the ramp. Create and experiment with some new type of tire marks along the way.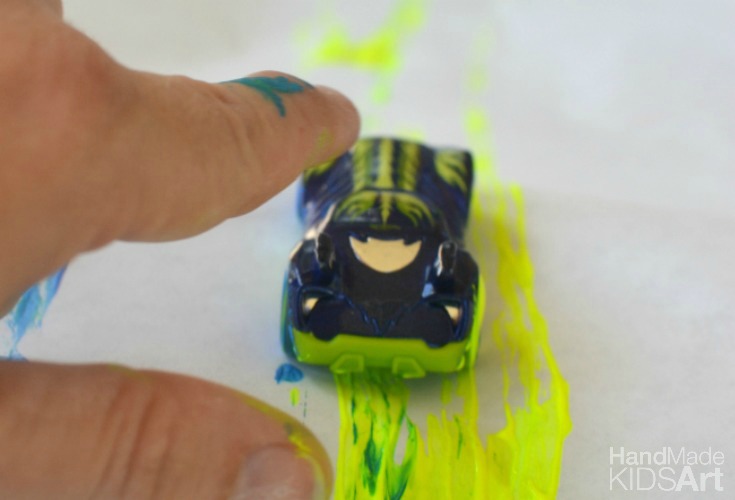 We started with only 2 color of paint and gradually added more through out the activity until we had a rainbow of color!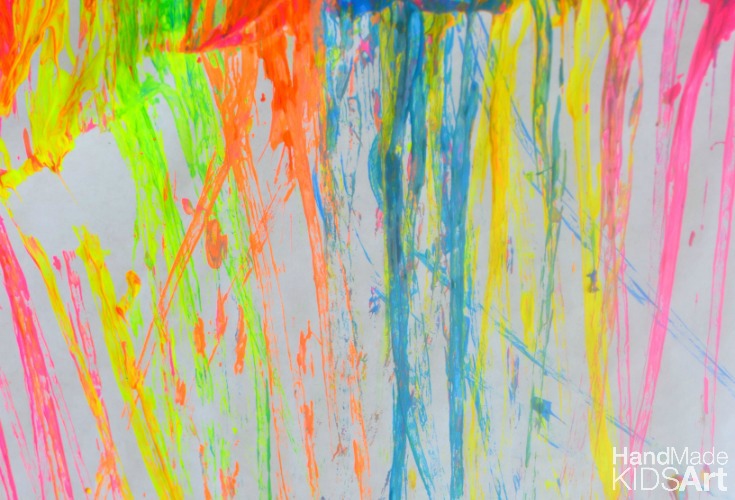 Clean Up Tip: I reccomend placing a drop cloth or plastic tablecloth on the ground to help protect your floor or driveway. The race cars may not always stay on the ramp!