Unlock Your Preschooler's Inner Artist with These Must-Have Process Art Supplies for Preschoolers
Process art is a great way for preschoolers to express themselves and explore their creativity, but it's important to have the right materials to ensure a positive experience. Whether you're setting up a process art station at home or in a classroom, here are some must-have materials to help facilitate this type of art-making.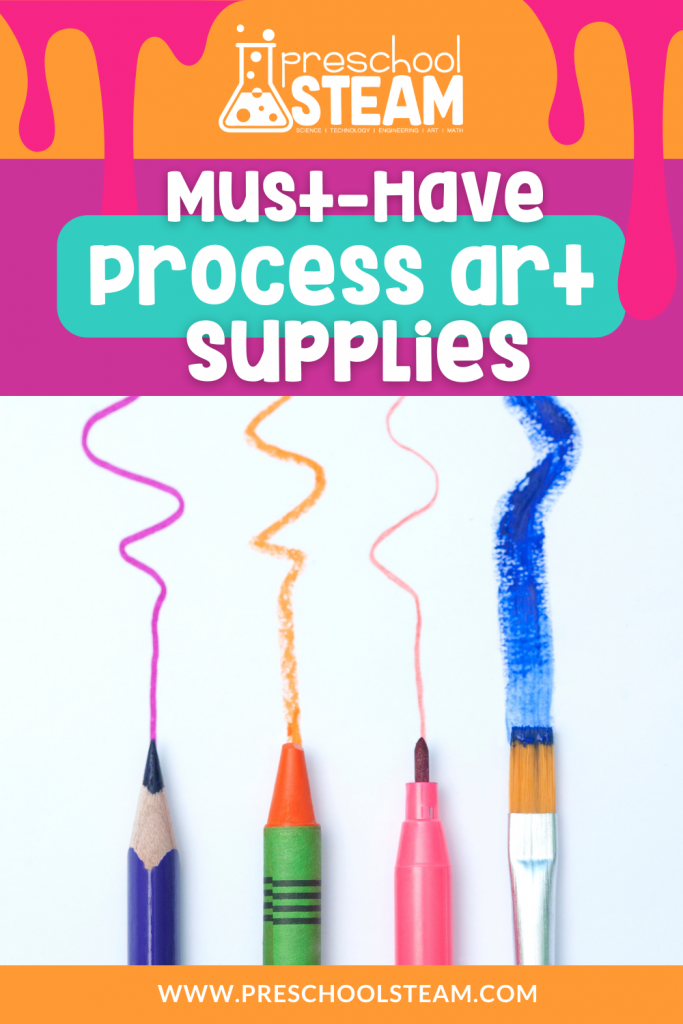 Must-Have Materials for Process Art
Paper: Provide a variety of paper options, including construction paper, drawing paper, and watercolor paper. This will allow preschoolers to experiment with different types of media and techniques.
Paint: Stock up on different types of paint, such as tempera, acrylic, and watercolor. Also, provide different sizes and types of brushes, including large and small brushes, foam brushes, and even sponges.
Scissors: Scissors are an important tool for preschoolers to learn how to use and for creating collages and other types of process art. Make sure you have a variety of sizes and types, including safety scissors for younger preschoolers.
Glue: Glue is essential for making collages and other types of process art. Provide white glue, as well as clear-drying glue for attaching objects.
Markers and crayons: Markers and crayons are great for drawing and coloring and are an important tool for preschoolers to develop their fine motor skills. Make sure you have a variety of colors and types, including washable markers for younger learners.
Natural materials: Including natural materials, such as leaves, twigs, and stones, can add an extra element of exploration and creativity to process art. Encourage preschoolers to gather materials from outside and use them in their art.
Beautiful Stuff: Other materials to consider include glitter, sequins, googly eyes, and pipe cleaners. These materials can add an extra level of excitement and creativity to process art projects.
Having the right materials is crucial for a successful process art experience for preschoolers. By providing a variety of paper, paint, scissors, glue, markers and crayons, natural materials, and fun (beautiful stuff) supplies, you'll give preschoolers the tools they need to explore their creativity and express themselves through art.
---