Process art is an excellent way for preschoolers to explore their creativity and express themselves in a fun and engaging way. Still, it doesn't always require a messy painting experience to be process art. Use markers to keep the mess minimal while encouraging creativity and thinking like an artist.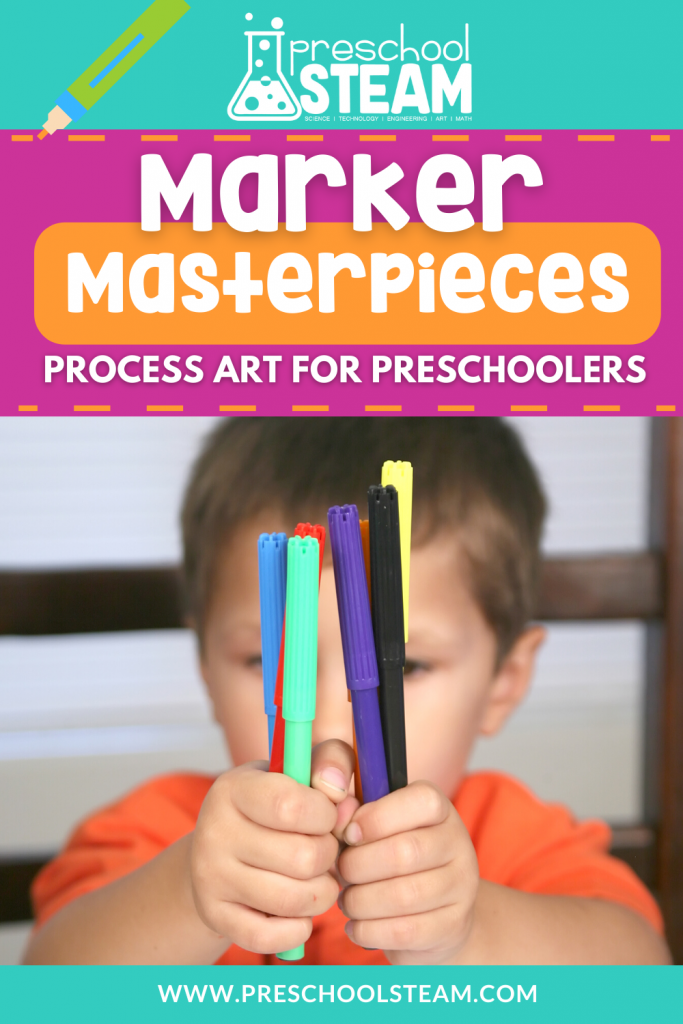 Marker masterpieces, in particular, are a fantastic way to introduce preschoolers to the world of art. These projects allow children to experiment with color, lines, and shapes in a fun and easy way.
Children can create their own unique masterpieces without worrying about making mistakes by providing a blank canvas and a set of markers. Marker masterpieces are also a great way to develop fine motor skills and hand-eye coordination. As preschoolers draw and color with markers, they develop their artistic abilities, imagination, and confidence in their creativity. The freedom and lack of rules associated with process art make it a perfect activity for preschoolers, and marker masterpieces offer a great way to get started with the process.
Process art is a great way for preschoolers to express their creativity, and marker masterpieces are a fun and easy way to get started.
Get Started with the Easiest Marker Masterpiece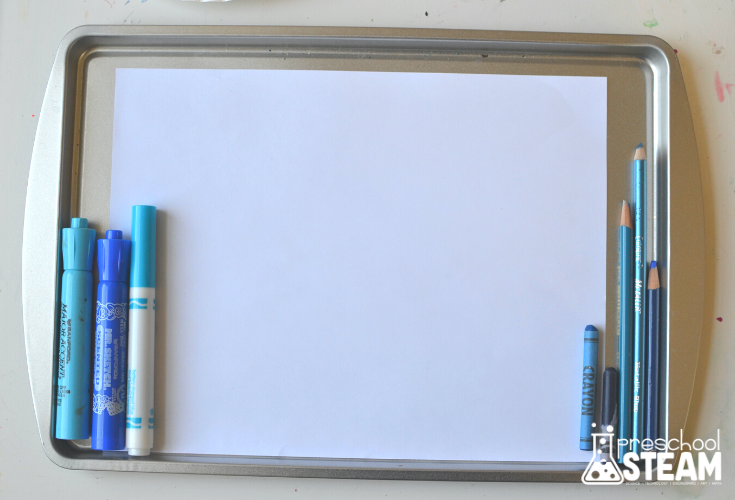 Gather your materials. You'll need markers, paper, and any other materials preschoolers might want to use, such as stickers, paper cutouts, or magazine clippings. Encourage preschoolers to choose the materials they would like to use and let them get creative.
Give preschoolers a blank piece of paper and encourage them to start drawing or making marks with their markers. Remind them that there's no right or wrong way to do it, and encourage them to have fun.
Experiment With Different Markers: Encourage preschoolers to experiment with different markers, such as fine-tip markers, chisel-tip markers, or even washable markers. Let them explore different colors and see how they can create different effects
Add Final Touches: Once preschoolers have finished making their marks, encourage them to add any final touches, such as stickers, cutouts, or other materials. Remind them that their marker masterpiece is their own unique creation and that there's no right or wrong way to finish it.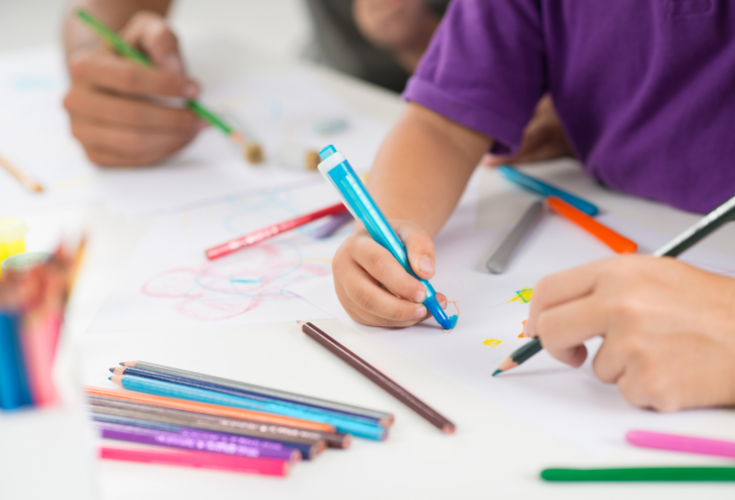 ---
Paper Towel Marker Masterpiece
Gather materials including a paper towel, washable markers, a spray bottle, and a tray.
Place the paper towel on the tray and encourage your little ones to unleash their creativity by using the washable markers to design their own masterpiece. Encourage them to explore colors and patterns to create something truly unique.
Once the design is complete, spray the paper towel with water and watch the magic happen. Observe as colors blend and merge, and patterns transform into something unexpected.
Let the masterpiece dry completely and display it with pride. This activity provides an opportunity for preschoolers to explore art in a fun and engaging way while developing their fine motor skills and creativity.
---
Spin Art Marker Masterpiece
Gather your materials including markers, paper, a lazy susan, or spin art machine.
Tape your paper to the lazy susan or secure it onto the spin art machine.
Start spinning the paper and watch as the fun begins. As the paper spins, experiment with different markers by putting them straight down on the paper. What happens when you move the marker? Encourage your preschooler to explore different colors and types of markers to create a unique and vibrant masterpiece.
This activity is not only a fun way to explore art but also helps develop fine motor skills and hand-eye coordination. So let's get spinning and create a unique marker masterpiece.
The link below is the spin art machine (affiliate link) we used but you can also use a lazy susan.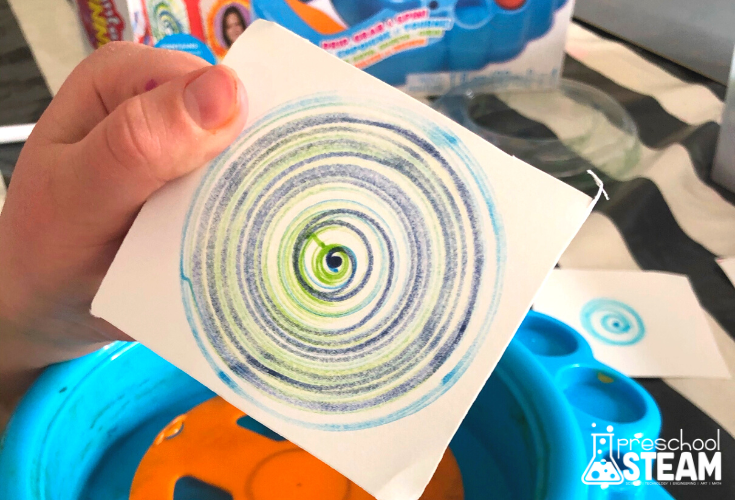 Additional tips for creating marker-inspired process art with preschoolers:
Encourage Free Expression: Process art is all about letting preschoolers express themselves freely and without constraints. Encourage preschoolers to make marks, doodle, or draw whatever comes to mind, and don't worry about making a specific image or scene.
Encourage Play: Play is an important part of the process art experience, and it's a great way for preschoolers to explore their creativity and imagination. Encourage preschoolers to play with their markers, trying out different techniques and styles.
Marker masterpieces are a fun and easy way for preschoolers to engage in process art. By gathering materials, starting with a blank page, experimenting with different markers, encouraging free expression, encouraging play, and adding final touches, preschoolers can explore their creativity and make art in their own unique way.