Makerspaces have become increasingly popular to promote hands-on STEM learning and creativity in children of all ages. These spaces are often found in libraries, schools, and community centers, but it is also easy to set up a space in your own classroom or at home for young learners.
What is a makerspace?
Makerspaces provide an environment where children can explore, tinker, and create using a variety of materials and tools.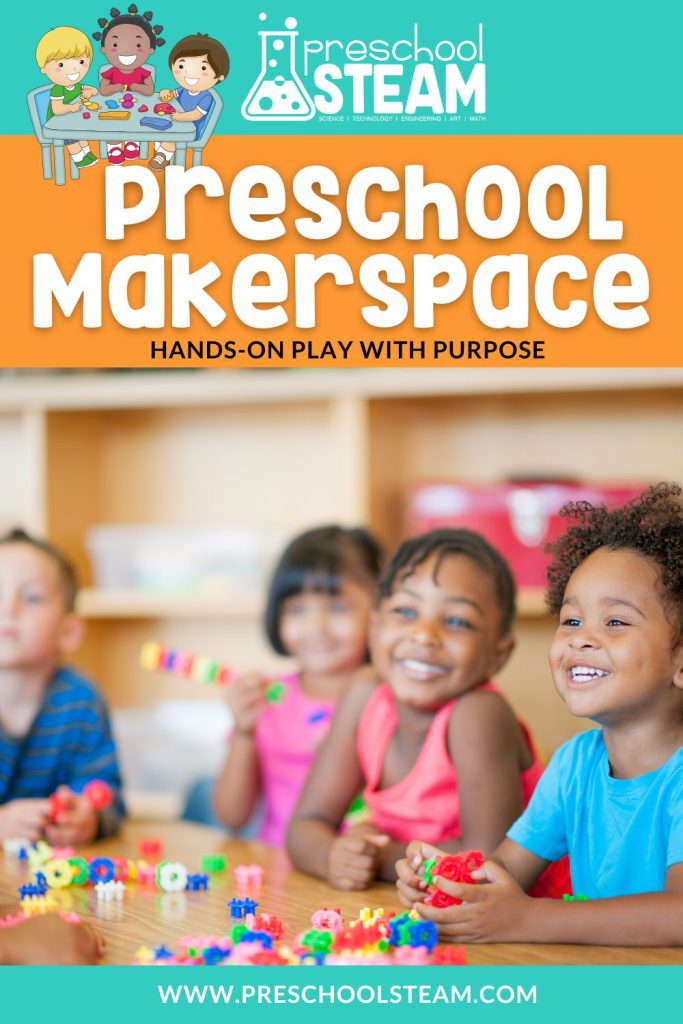 Why add a makerspace in preschool?
One of the key benefits of makerspaces for preschoolers is that they provide opportunities for children to engage in hands-on learning and experimentation. This type of learning is crucial for young children as it helps them to develop important skills such as fine motor coordination, problem-solving, and critical thinking.
For example, children might use building blocks to learn about geometry or use simple machines like pulleys and levers to learn about physics. These hands-on experiences are also engaging and fun, which helps to keep children motivated and interested in learning.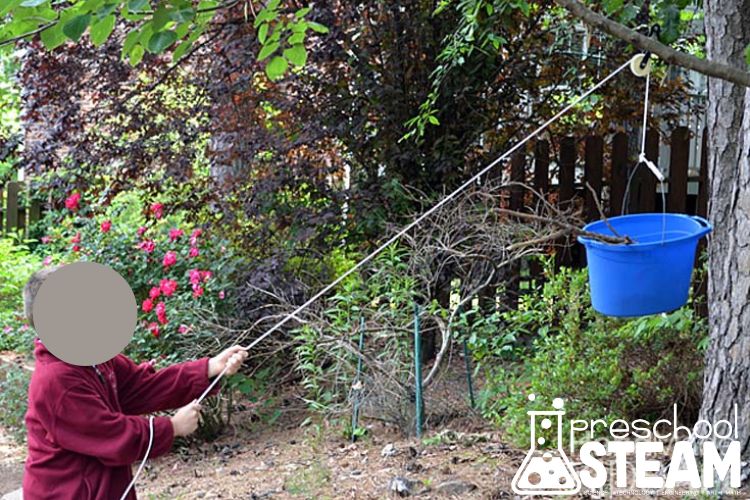 Creativity & Exploration
Another benefit of makerspaces for preschoolers is that they foster a sense of creativity and experimentation. Children can explore their interests and passions using the materials and tools provided in the makerspace.
For example, a child who loves animals may enjoy using clay to sculpt different animals or using paint to create a mural of a jungle scene. This type of open-ended exploration allows children to develop their own ideas and express themselves in a unique way.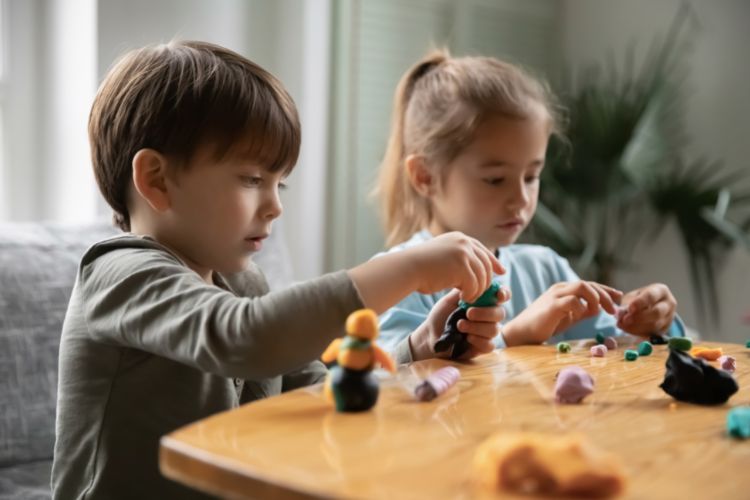 Collaboration
Makerspaces also provide opportunities for children to collaborate and work together. Children can share ideas, learn from one another, and develop important social and emotional skills such as communication, empathy, and teamwork. These collaborative experiences help children to understand the value of different perspectives and develop a sense of community and belonging.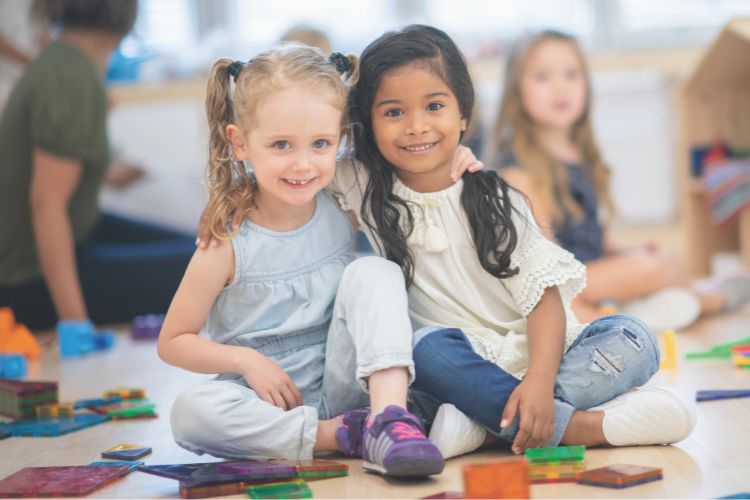 Makerspaces provide an environment where preschoolers can learn and grow through hands-on exploration and experimentation. They foster creativity and experimentation, develop important skills such as fine motor coordination and problem-solving, and provide opportunities for collaboration and teamwork. If you are looking for a fun and engaging way to support your learners' growth and development, add a makerspace to your preschool learning environment.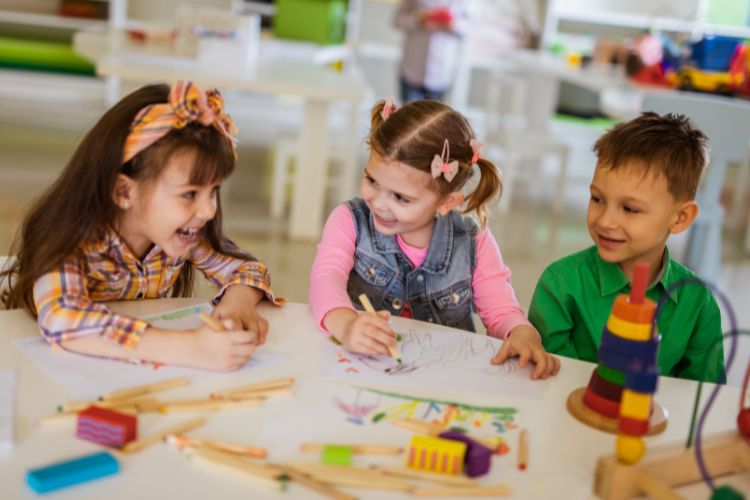 How to Set Up a Preschool Makerspace?
To get started, gather a variety of materials such as construction paper, scissors, glue, tape, and other art supplies. You may also want to include items such as blocks, legos, and other building materials.
It's important to have a dedicated space for the makerspace, such as a corner of the classroom or a separate space in the room where the children can work on their projects.
Make sure the area is well-lit and easy to clean. You should also have a system for storing and organizing the materials.
Finally, it's important to provide guidance and support for the children as they work on their projects, helping them to develop their creativity and problem-solving skills.
---
Want more step-by-step training on makerspaces? Learn our complete Makerspace Success System. This training is available inside the Member Lab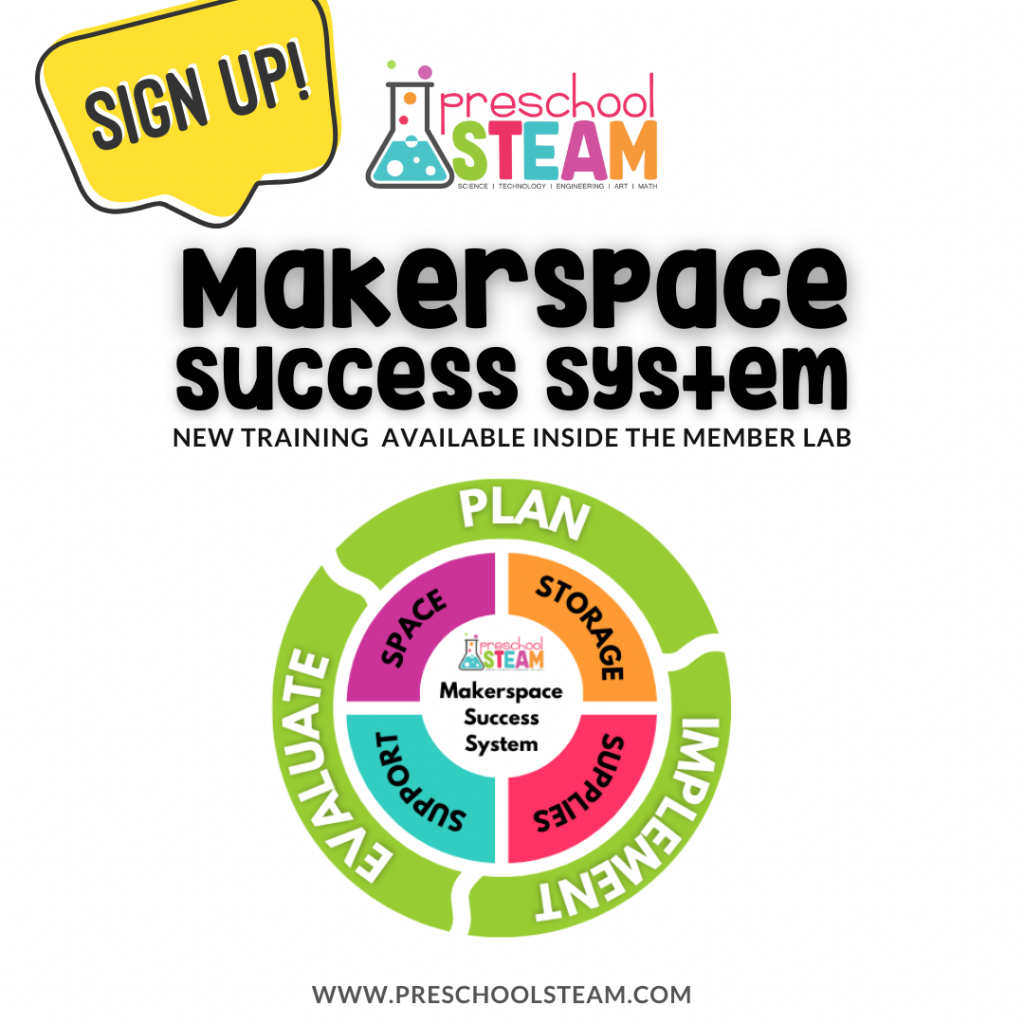 ---
This post is a part one of our four part series about Makerspaces in Preschool. In our next post we'll share the must-have tools to add to your preschool makerspace.