There are many inspiring picture books about Spring! We used the classic book, Planting a Rainbow by Lois E for our inspiration for this storytime STEAM activity.
For this storytime STEAM activity, we were inspired by Lois Ehlert's, Planting a Rainbow. 
STEAM is the combination of Science, Technology, Engineering, Art, and Math.  STEAM activities help promote essential 21st-century skills, which is important in preparing our children for an unknown future.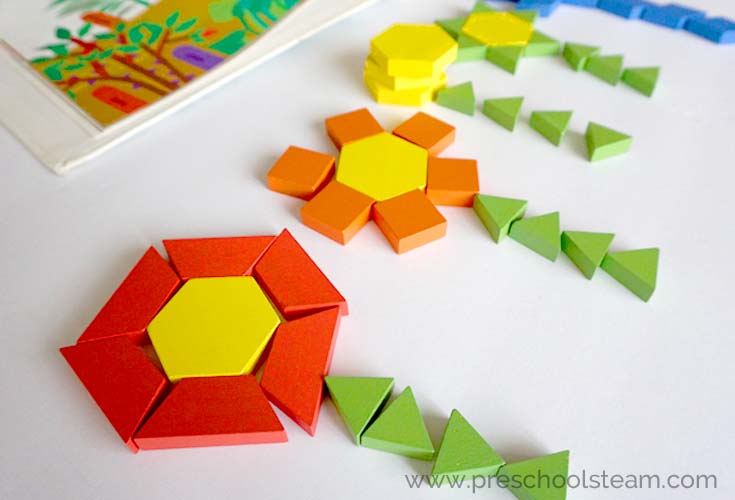 This post contains affiliate links to products I personally recommend. Click here to read my full disclosure policy. Thank you for supporting Preschool STEAM.
You do not need expensive tools or materials to get started with STEAM activities.
Many STEAM challenges may be accomplished with simple classroom supplies like pattern blocks. Check out our Rainbow Garden inspired STEAM challenge below!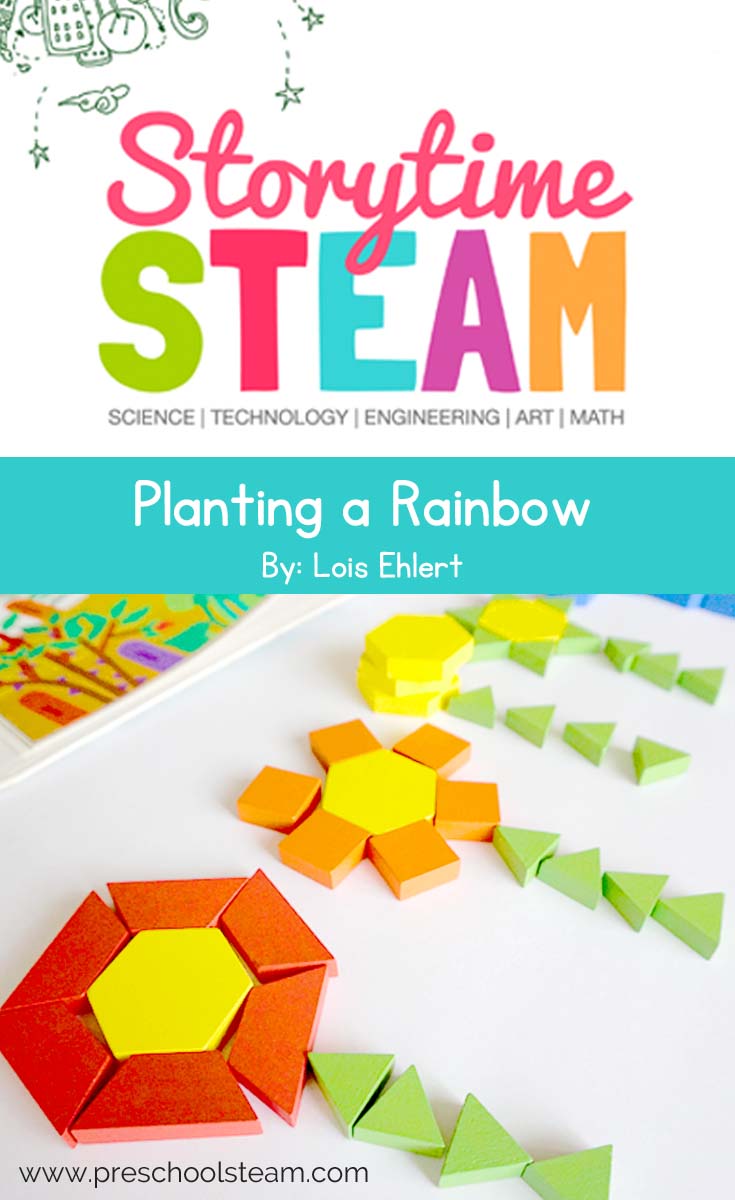 STEAM Challenge:
Can you build a flower using pattern blocks?
Objective: Use pattern blocks to design a flower that incorporates the different parts of a flower.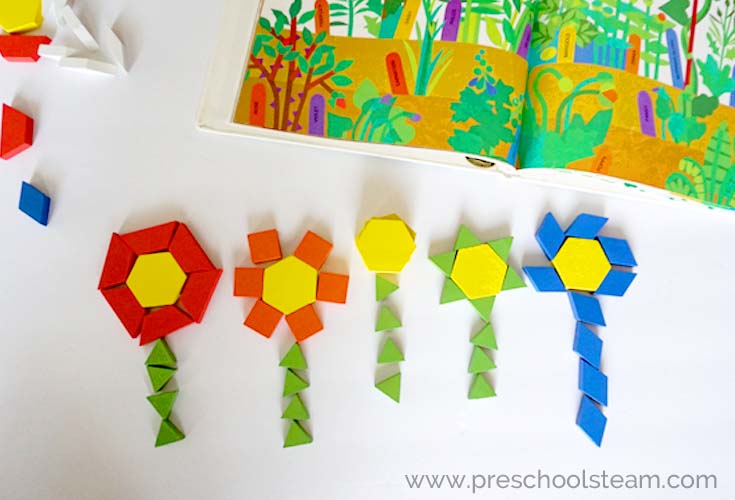 Materials: Pattern Blocks, Images of different flowers (optional)
Read the story, Planting a Rainbow.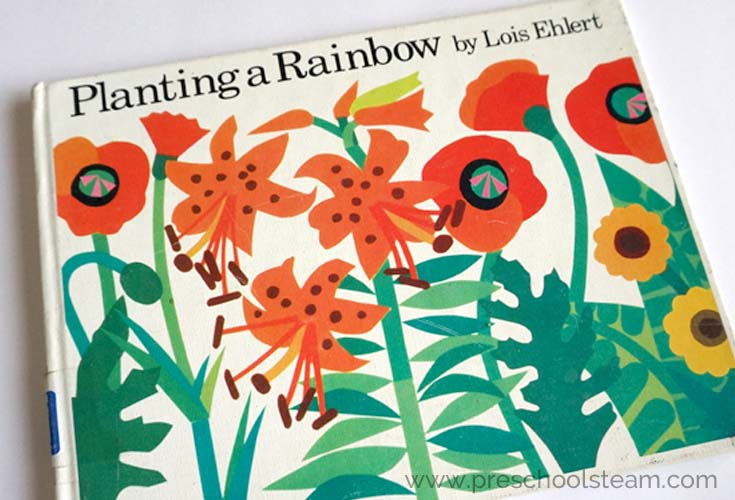 Ask: What are the different parts of a flower? How can we build a flower using pattern blocks?
Imagine: Give students time to experiment and play with the materials.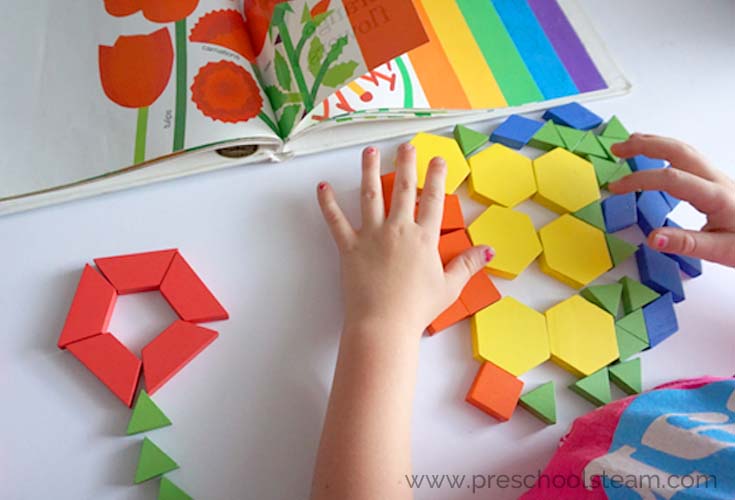 Plan: Discuss and collaborate together or in small groups, on how different ways to build a flower. Students may wish to draw their designs.
Create: Build your flowers.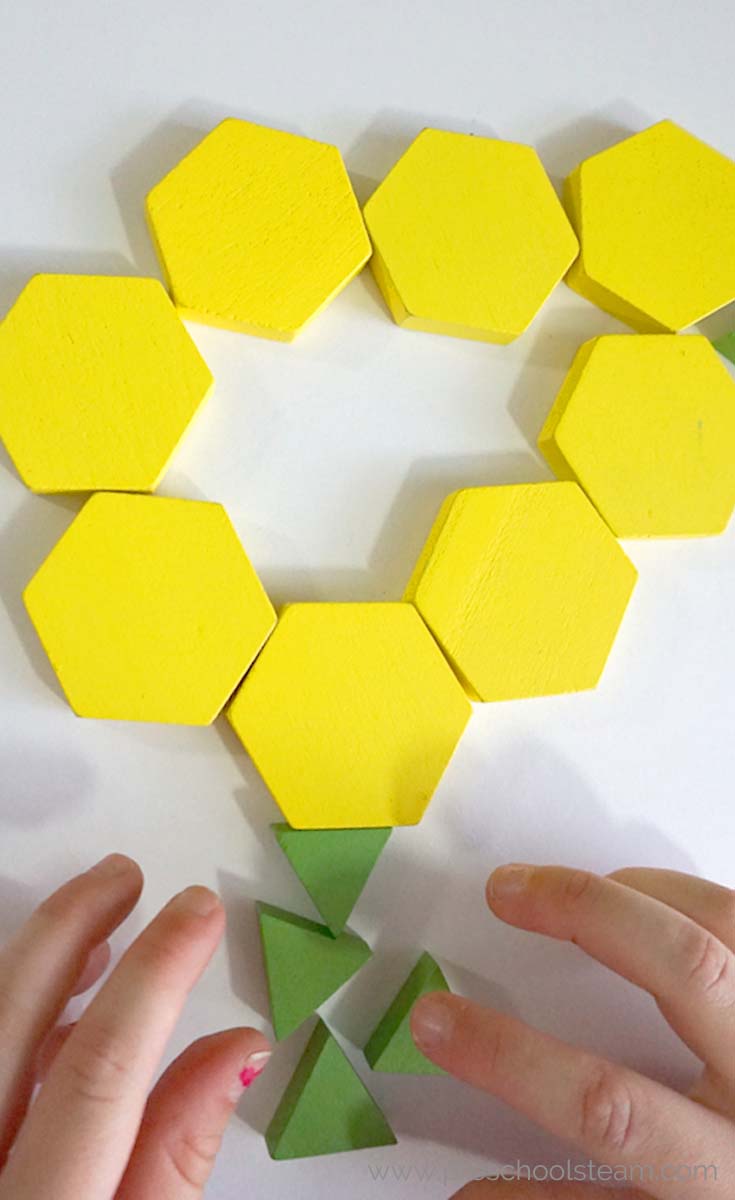 "This is a sunflower".
Improve: Discuss how many different ways you can create a flower with the blocks.
Allow students to redesign their creation to try to make even more designs.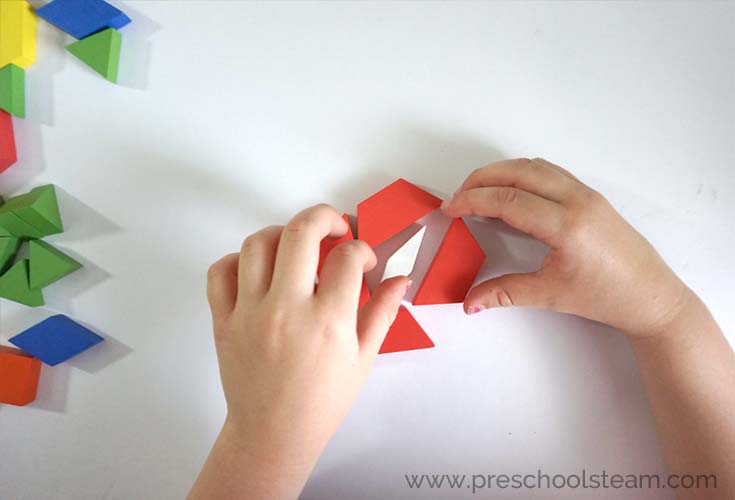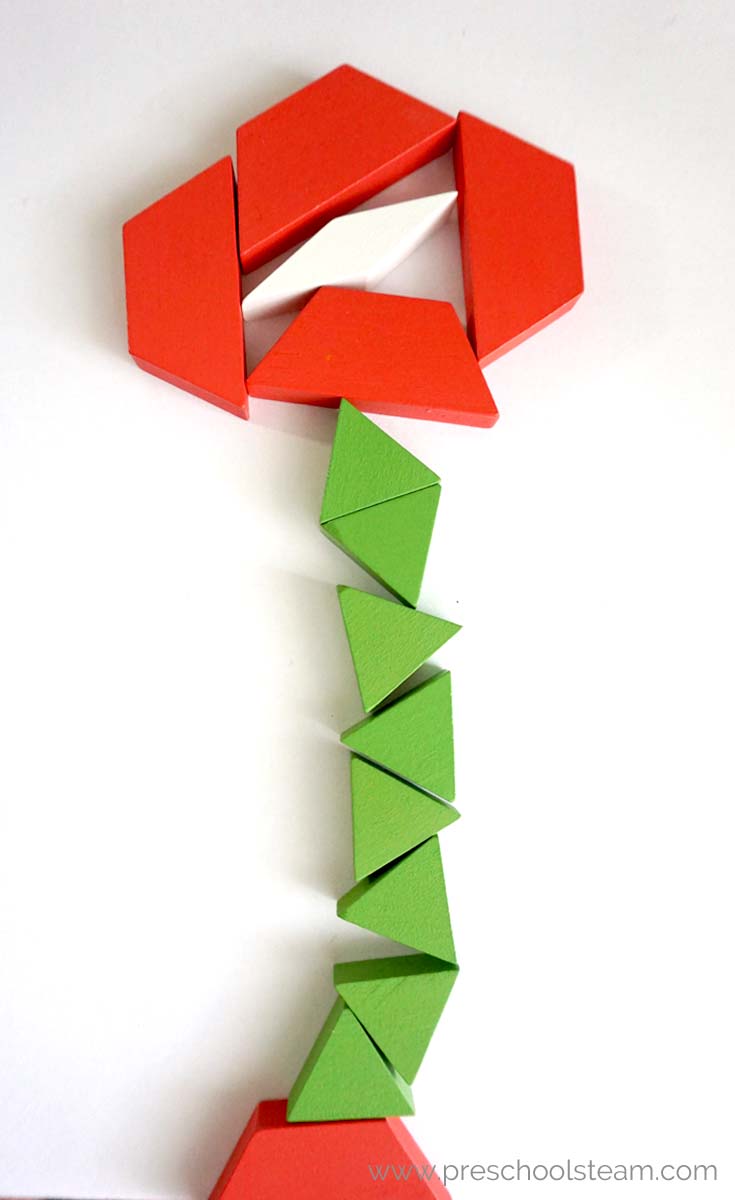 "This is a red tulip. The red block at the bottom represents the roots".
Share: Paint a picture or take a digital photo of your favorite flower. Create a class mural of a rainbow garden by incorporating everyone's painted flower.  Share with parents or other classmates.
---
Want the full lesson? Sign up for our newsletter and download the entire lesson.