This STEAM activity for preschoolers combines literature, art, and hands-on exploration to enhance your preschoolers' fine motor skills and creativity. Intrigued? Let's dive into it. View the full lesson inside the Member Lab.
STEAM Storytime plays a vital role in the development of young learners by integrating literacy with hands-on activities. This unique approach fosters curiosity and encourages children to explore the world around them through the lens of Science, Technology, Engineering, Art, and Mathematics.
By connecting captivating stories with interactive experiences, STEAM Storytime not only enhances children's reading and comprehension skills but also promotes critical thinking, problem-solving, and creativity.
Engaging in interdisciplinary STEAM activities from an early age helps lay a strong foundation for lifelong learning, enabling young minds to make meaningful connections and apply their knowledge to real-world situations. In essence, STEAM Storytime helps develop nurtured well-rounded, inquisitive, and confident learners who are ready to tackle the challenges of the future.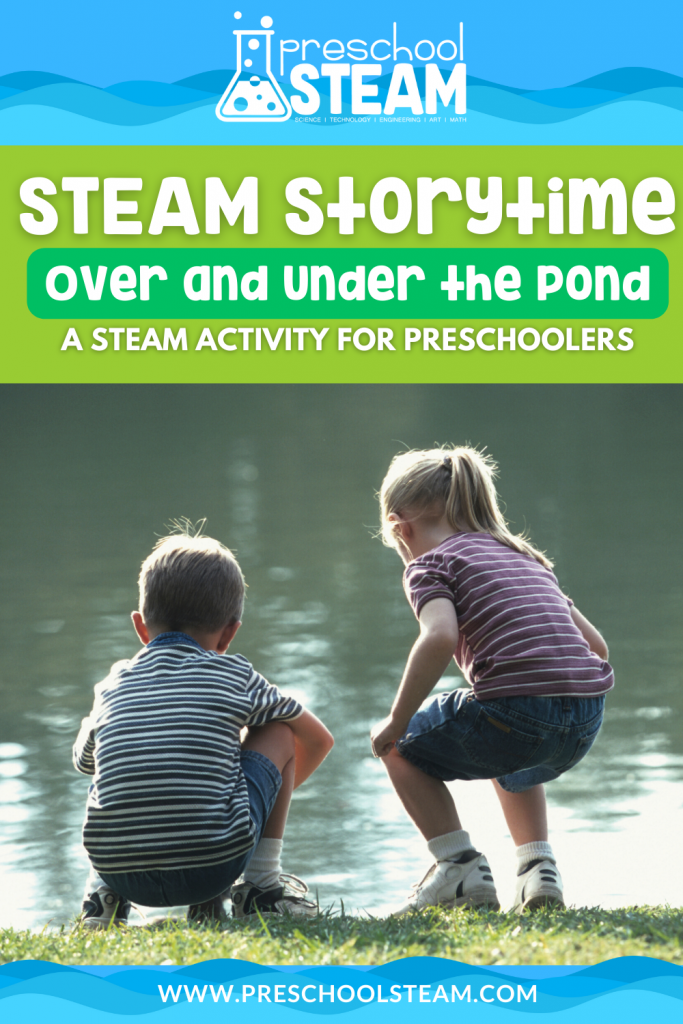 Objective: To enhance fine motor skills and creativity in preschoolers by exploring the story of Over and Under the Pond and using art materials to create their own pond habitats.
Materials:
"Over and Under the Pond" by Kate Messner
A clear plastic bin filled with water
Floral gems, rocks, small sticks
Foam craft paper
Scissors
Plastic pond animals
Teaching Strategy:
Begin by reading Over and Under the Pond to the children. Ask them to identify the different plants and animals they see in and around the pond.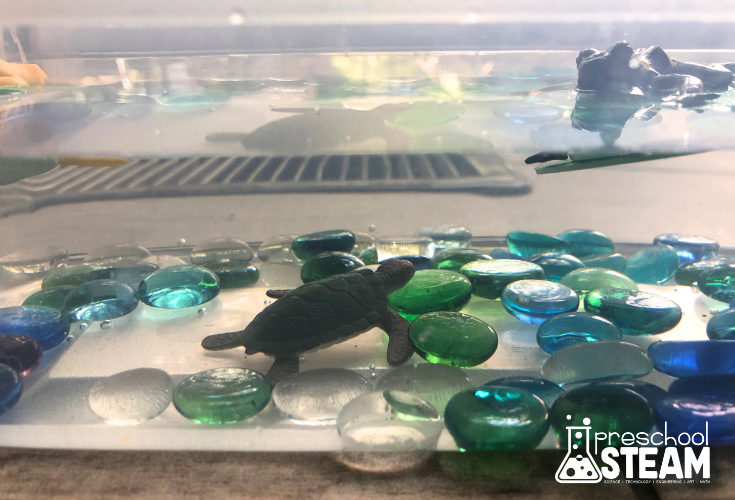 Fill a plastic clear container with water. Encourage children to use the provided materials to build a pond habitat. Think about what lives under the water and what lives above.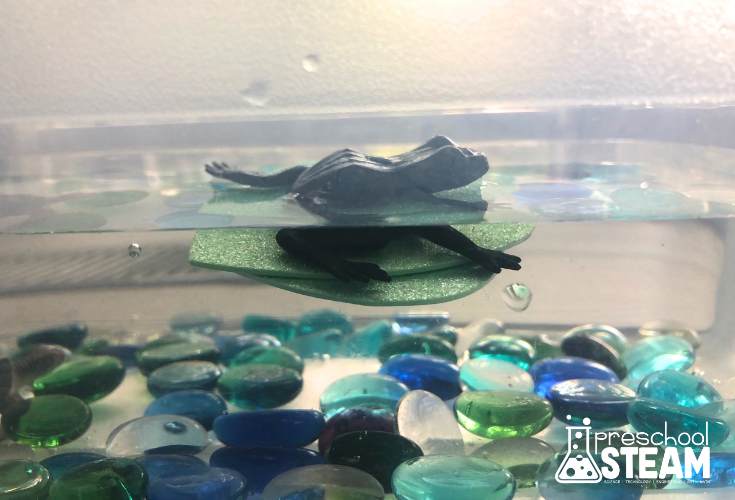 Cut different shapes from the foam craft paper to use as foliage and things that float on top of the water. Try balancing the plastic animals on the different floating shapes.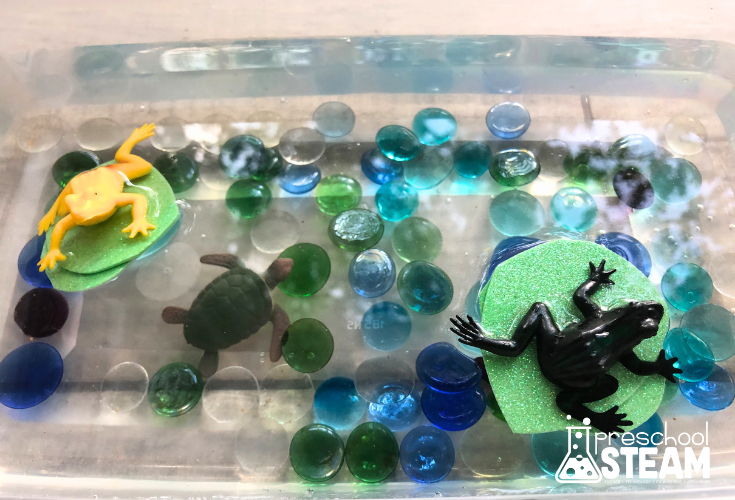 Allow time for students to explore and share their stories about their pond habitats.
After the children have created their pond habitats, have them share their creations with the class. Ask them to identify the different plants and animals they included in their habitat and how they used their fine motor skills to cut out shapes and decorate their habitat.
Full lesson inside the Member Lab. Click here to learn more.