The Thanksgiving holiday is fast approaching and we are engaging preschoolers in learning about the Mayflower with our STEM challenge.
STEAM represents the combination of Science, Technology, Engineering, Art, and Math.
STEAM challenges help young learners investigate, ask questions and become problem solvers!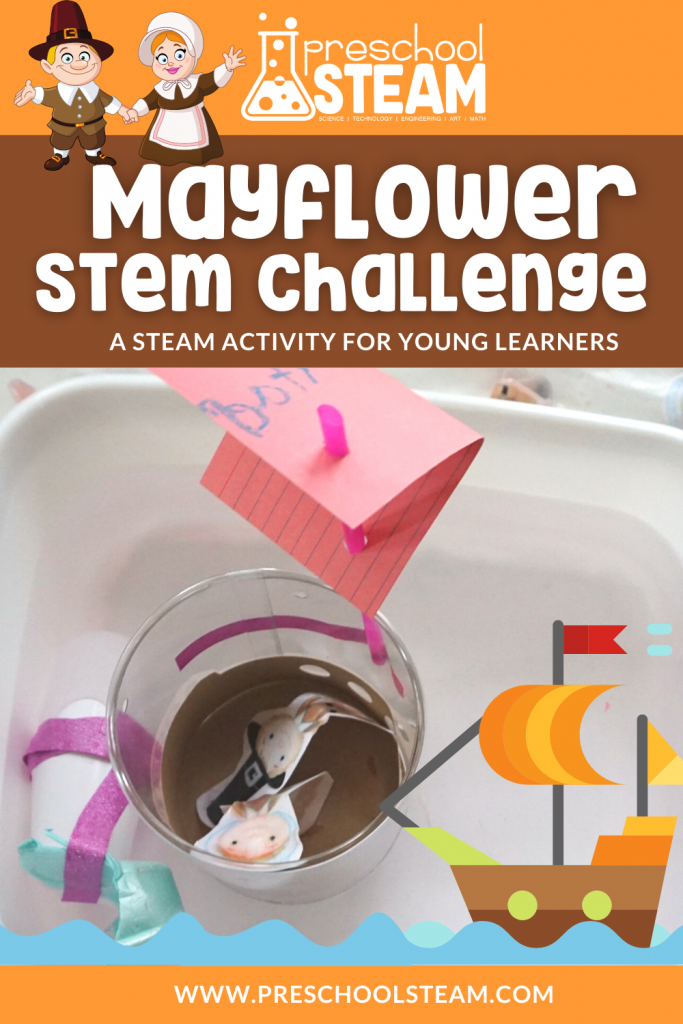 STEAM Question: Can you build a boat inspired by the Mayflower?
Objective: Build your own boat that floats inspired by the Mayflower.
Materials:
Recyclable Materials including small containers
Straws
Index Cards
Water Table
Tape
Hole Punch
Paper Pilgrims (optional)
Teaching Strategy:
Research about the Mayflower. Discuss the different features of the Mayflower ship.
Set up a water table or plastic container of water. Gather recyclable materials, choose a variety of materials.
Let the children explore the materials and build their own version of the Mayflower.
Test your boat in the water. Does it float? Add your paper pilgrims. Does it still float?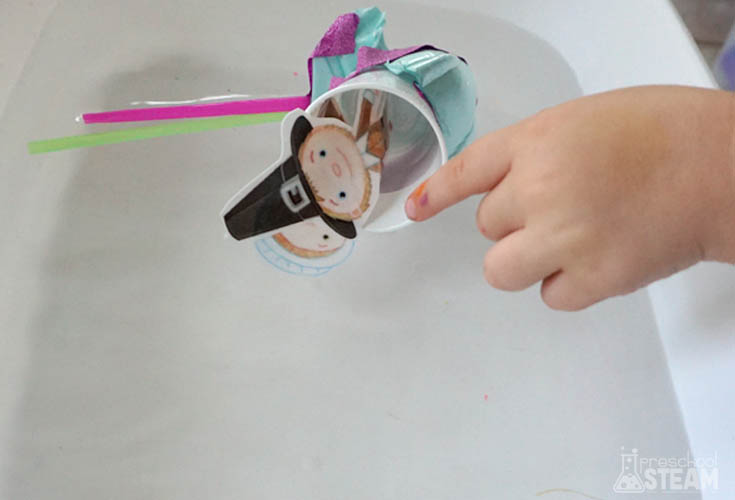 Allow time for children to test and redesign their boat as needed.
For the full lesson, see our Thanksgiving bundle below that includes this Mayflower STEM challenge.
What lessons you'll get:
Exploring Thanksgiving Dinner
Mayflower Challenge
First Thanksgiving Investigation
Plus, get these bonuses:
STEAM Storytime lesson with Balloons Over Broadway
All-access to the MOW (Moments of Wonder) training
Click here to purchase the bundle.