Explore magnetic force with this hands-on spooky (not scary) spider inspired STEAM activity for Preschoolers!
STEAM represents the combination of Science, Technology, Engineering, Art, and Math.
This STEAM activity is an opportunity for children to explore the force of magnets while learning about spiders! Check out the STEAM challenge below!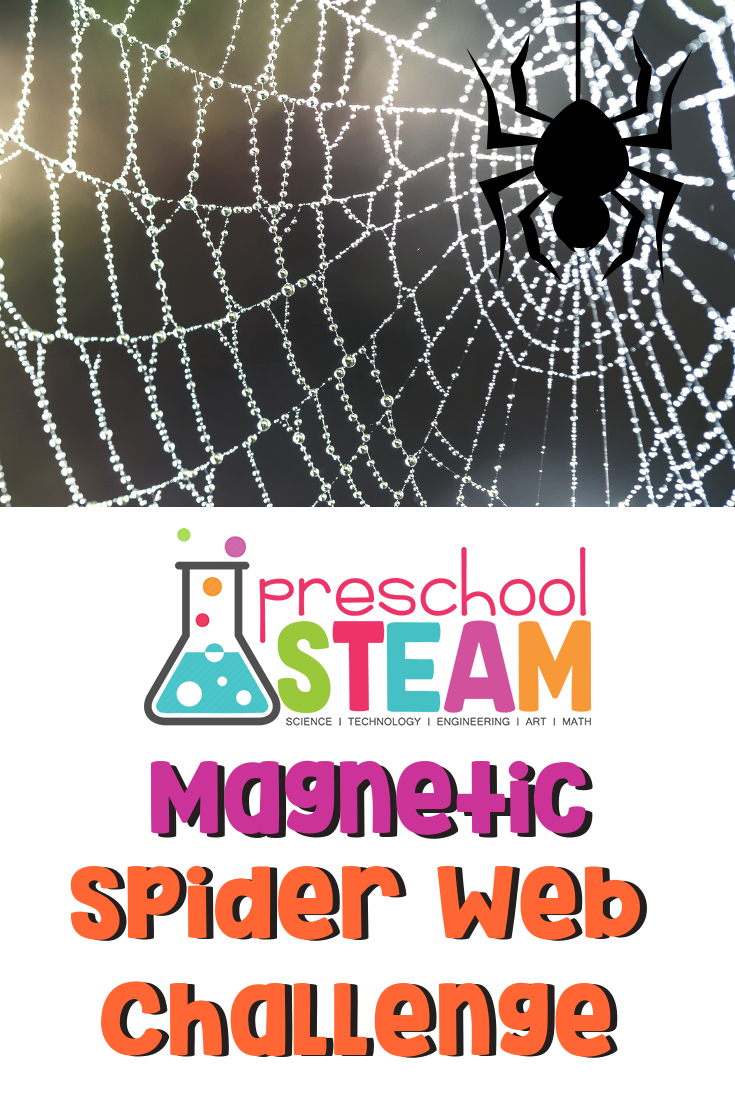 STEAM Challenge: Can you make a spider move using magnetic force?
Objective: Use magnetic force to move a spider across a spider web.
Materials:
Paper Plate

Marker

Plastic Spider

Magnet

Tape

Magnetic Wand    
Teaching Strategy:
Research different spider webs. With a marker, draw your own spider web design on the paper plate.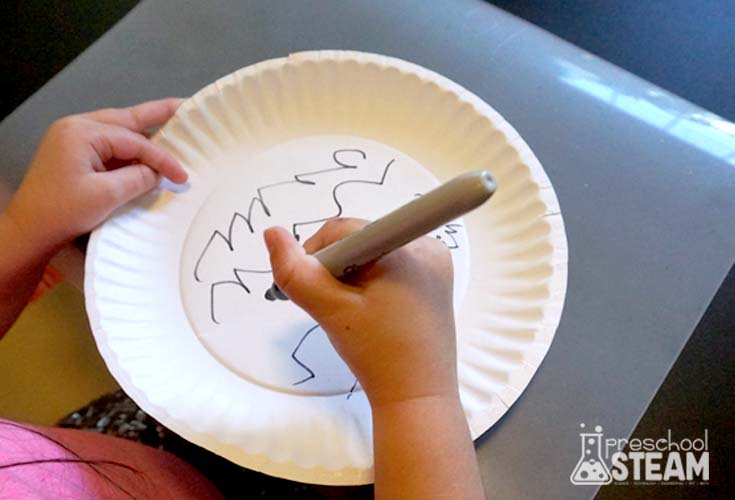 Use tape to attach a plastic spider to a magnet.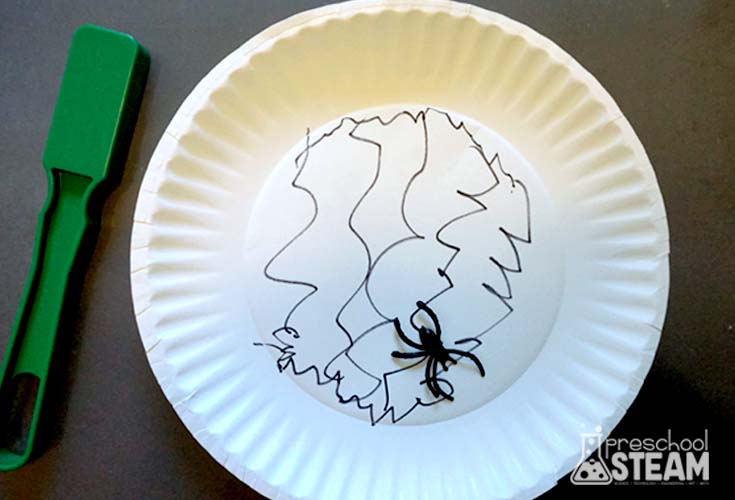 Place the magnetic wand in one hand underneath the plate while holding the plate with your other hand.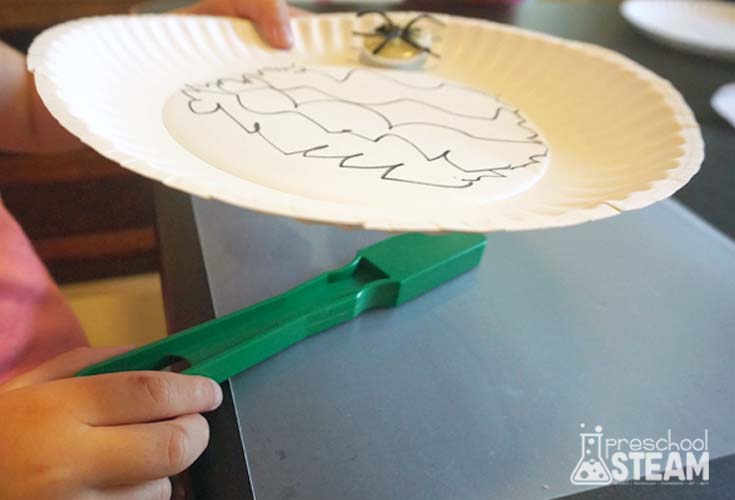 Try to move the spider using only the magnetic wand. Can you move your spider along the lines of your spider web design?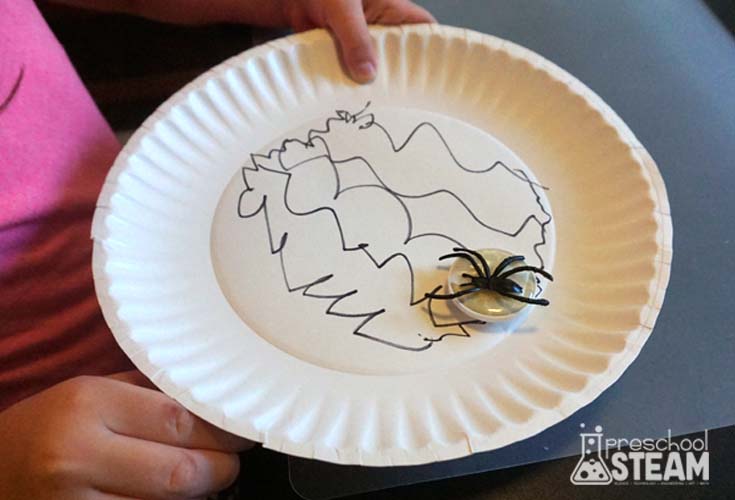 Guiding Questions:
How is the spider moving?


What happens if you move the magnetic wand fast? What happens if you move it slow?

What other objects can you move with a magnetic wand?
STEAM Integrations:
Science: What is a spider?

Technology: Research different photographs of spider webs.
Engineering: Build a spider web using pipe cleaners and straws.

Art: Draw a spider web design.

Math: How many legs does a spider have?