STEAM Storytime activities are STEM activities inspired by your favorite books! 
Use your favorite read-aloud books to create fun and hands-on ways to challenge children's thinking and problem-solving skills preschoolers. For this STEAM activity, we were inspired by the book, The Lorax written by Dr. Seuss.
STEAM is the combination of Science, Technology, Engineering, Art, and Math which help promote essential 21st-century skills.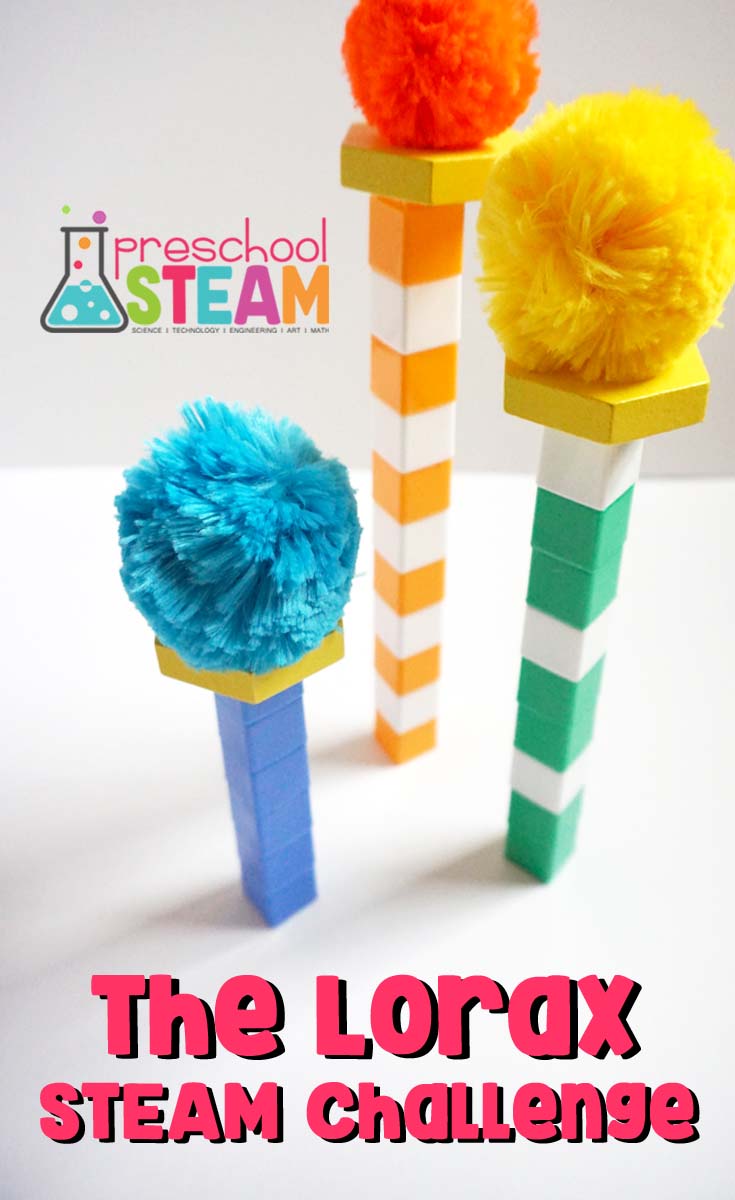 In The Lorax, we learn why trees are essential to our environment and the air we breathe and why pollution is not good for us.
STEAM Storytime Challenge: 
How tall can you build a truffula tree?
Objective: Build your own truffula tree and see how tall you can build it.
Materials: 
Book, "The Lorax" By Dr. Seuss

Math Linking Cubes

Thin Block (optional)

Colored Pom Poms
Teaching Strategy:
Read, "The Lorax" and discuss how trees are important to people and the environment.
Use the materials to build your own truffula tree.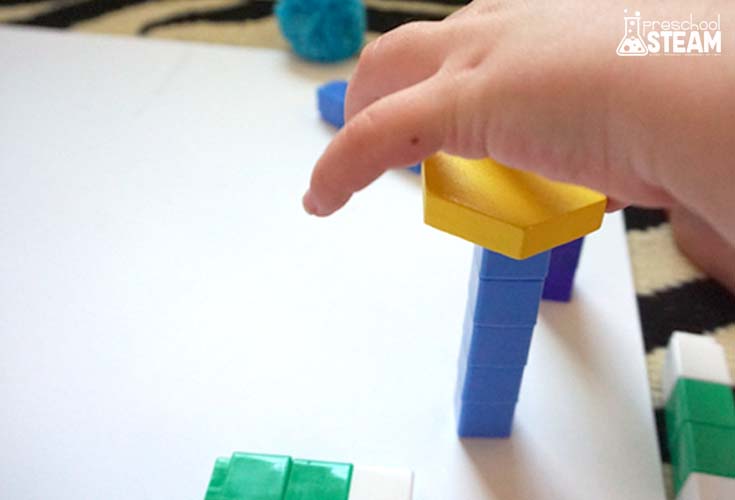 How tall can you create your tree?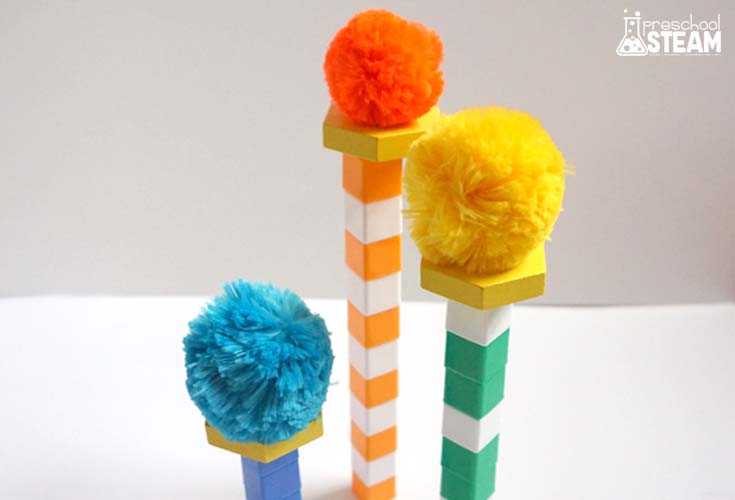 Guiding Questions:
How can you make your truffula tree even taller?
Why are trees important to people?

What can you do to help take care of trees?
STEAM Integrations:
Science: Why are trees important to our environment?
Technology: Go outside and photograph different types of trees. Research the names of the trees.
Engineering/Art: Design and build a truffula tree. 
Math: How many cubes tall is your truffula tree? How can you use the cubes to create a pattern for your truffla tree?