Are you ready to embark on an exciting adventure into the world of insects with your young learners?
We invite you to join us as we explore the fascinating creatures that reside in the tall, tall grass. Inspired by the beloved picture book "In the Tall, Tall Grass" by Denise Fleming, this STEAM lesson will captivate your children's curiosity while fostering their understanding of insects, their habitats, and their unique characteristics.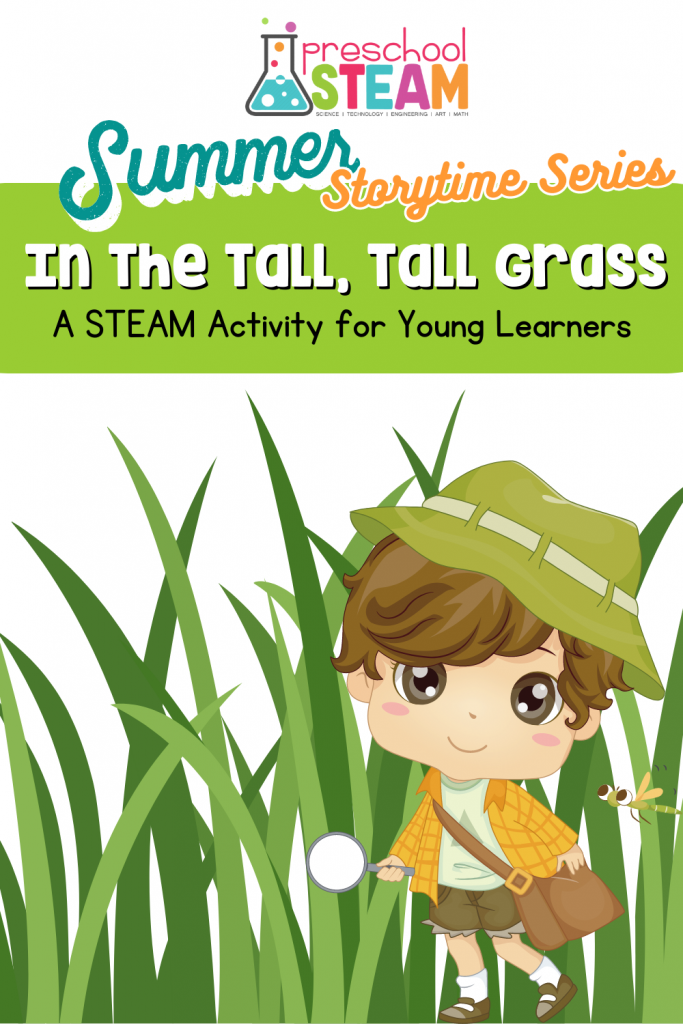 Preschool STEAM combines the power of hands-on exploration and creativity with science, technology, engineering, arts, and mathematics concepts to foster well-rounded learning experiences.
By integrating stories into STEAM activities, we create a dynamic and engaging learning environment for young minds.
Storytime when paired with STEAM, becomes an opportunity to ignite children's imaginations, promote critical thinking, and deepen their understanding of STEAM concepts.
As we kick off our summer STEAM series, we invite you to join us on this exciting journey, where each story will serve as a springboard for hands-on experiments, artistic creations, and collaborative problem-solving. Email subscribers will get access to our summer storytime STEAM lessons. Click here to sign up.
Get ready to spark curiosity, inspire innovation, and embark on a summer filled with STEAM adventures!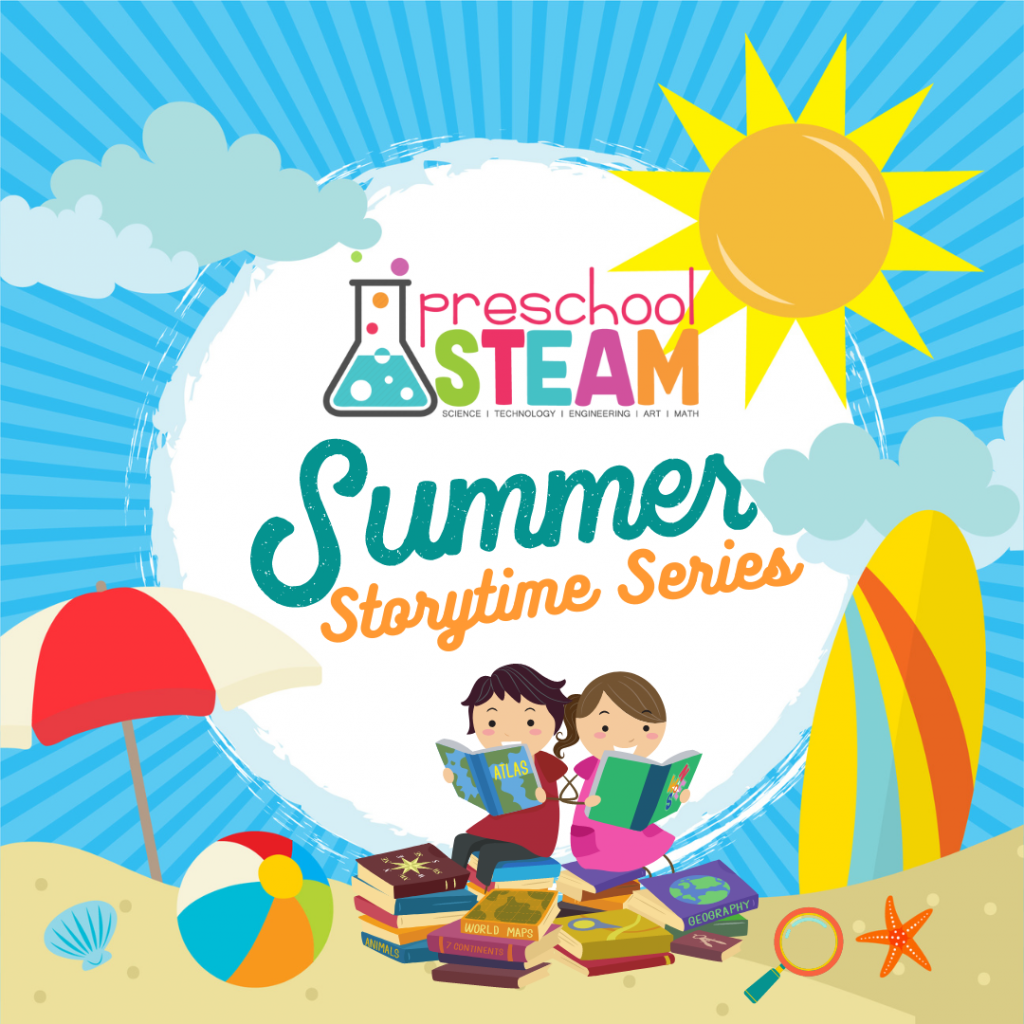 In "In the Tall, Tall Grass," children are introduced to various insects and their habitats, igniting their curiosity and wonder. This book provides the perfect springboard for our insect exploration journey. As we read the book together, the vibrant illustrations and engaging narrative will bring the world of insects to life, capturing your little ones' imaginations.
Equipped with magnifying glasses and bug collection containers, we'll venture into the great outdoors for an exciting bug hunt. Children will observe insects up close, marvel at their details, and explore their natural habitats. We'll emphasize gentle exploration, respect for insects' homes, and responsible handling.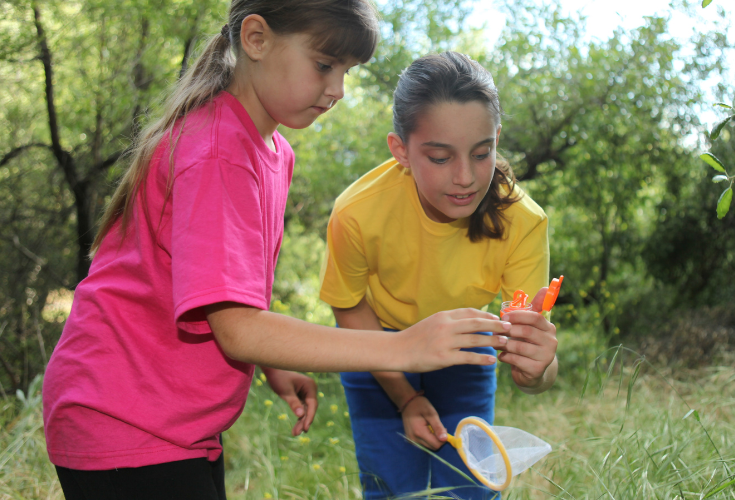 After the hunt, we'll gather to share our findings and engage in a discussion about appearances, movements, and habitats. To share their knowledge and creativity, children will create bug-inspired artwork using paper, art supplies, and natural materials. It's a chance to express observations and spark imaginative ideas.
By combining literature, scientific exploration, and artistic expression, this STEAM lesson provides a holistic approach to learning about insects. It cultivates a love for nature, fosters curiosity, and enhances critical thinking skills. The journey of discovering insect wonders in the tall, tall grass will ignite a lifelong passion for exploration and appreciation of the natural world.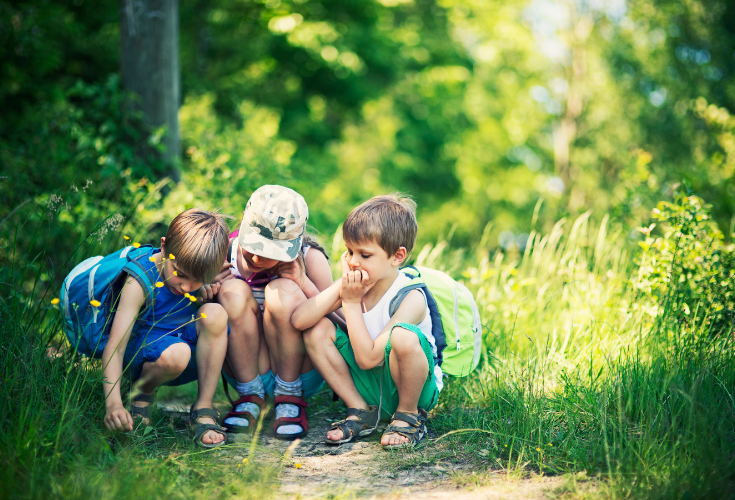 Our 5-Star STEAM learning approach fosters collaboration, creative thinking, critical thinking, communication, and builds confidence.
This holistic STEAM experience nurtures their natural curiosity, stimulates their imaginations, and empowers them to think like scientists, artists, and engineers. It's not just an activity—it's a transformative journey that equips children with essential skills for their future success.
Are you excited to dive into the world of insects and embark on this captivating learning adventure with your little ones?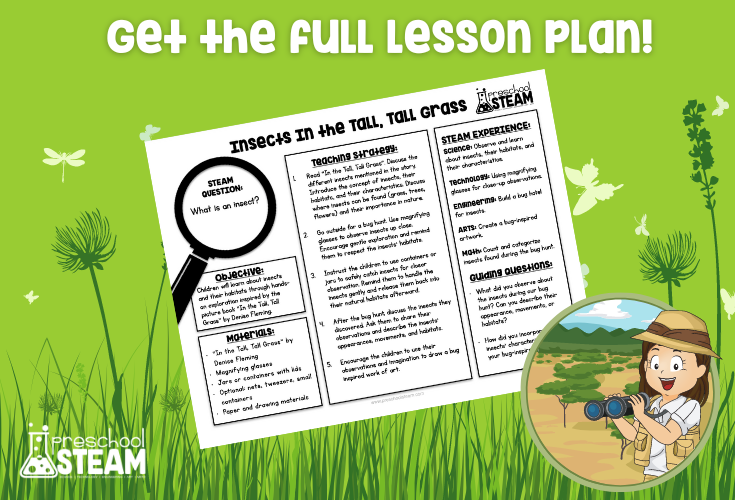 Sign up below to receive our detailed lesson plan, including step-by-step instructions, plus extension activities. Let's explore the tall, tall grass together and discover the wonders of insects!