At Preschool STEAM, we strongly believe in the power of integrating Science, Technology, Engineering, Arts, and Mathematics (STEAM) into the early learning experience. However, it's not just about the facts and figures. One often overlooked yet vital component of successful STEAM learning in early childhood is the power of imagination.
Why is Imagination Important?
Imagination isn't just about pretend play or whimsical daydreams. It's a vital cognitive tool that allows children to explore ideas, synthesize information, and understand the world around them. It fuels curiosity, encourages problem-solving, and fosters creativity – core elements of the STEAM approach.
Imagination helps children move beyond the concrete, enabling them to envision possibilities, hypothesize outcomes, and plan steps – all fundamental processes in STEAM fields. It lays the groundwork for innovative thinking and problem-solving, which are paramount not just in STEAM, but in all aspects of life.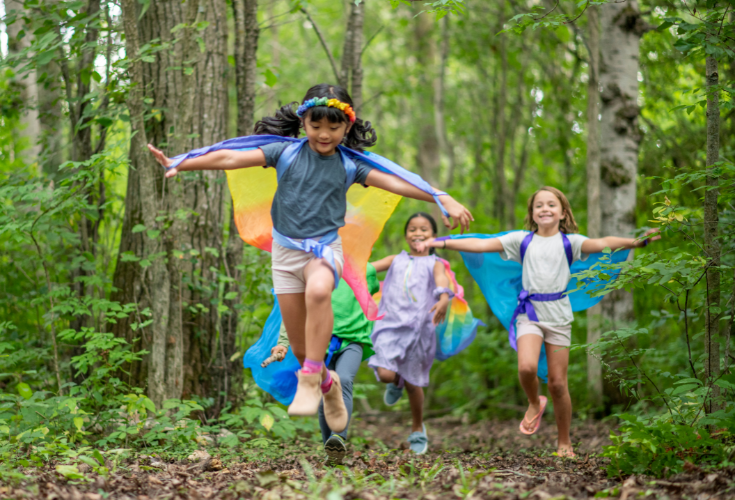 Imagination and STEAM: A Dynamic Duo
Imagination and STEAM education go hand in hand in creating an engaging, stimulating learning environment for young learners. Here's how:
Science: Imagination allows children to hypothesize and predict, essential skills in scientific exploration. They can envision what might happen if they mix two colors, or predict the trajectory of a rolling ball.
Technology: When children interact with technology, they often imagine what they could create or change. They might imagine designing their own game, or consider how to improve an existing one.
Engineering: Engineering is all about creating and improving structures or systems. Imagination plays a crucial role as children envision different ways to build a tower, or brainstorm solutions for a bridge that keeps collapsing.
Arts: Imagination and arts are intrinsically intertwined. Whether it's through painting, dancing, or storytelling, children use their imagination to express their thoughts, feelings, and experiences.
Mathematics: While it may seem less obvious, imagination can play a big part in understanding mathematical concepts. Children can visualize splitting an apple into halves, or imagine the passage of time to understand the concept of a minute or an hour.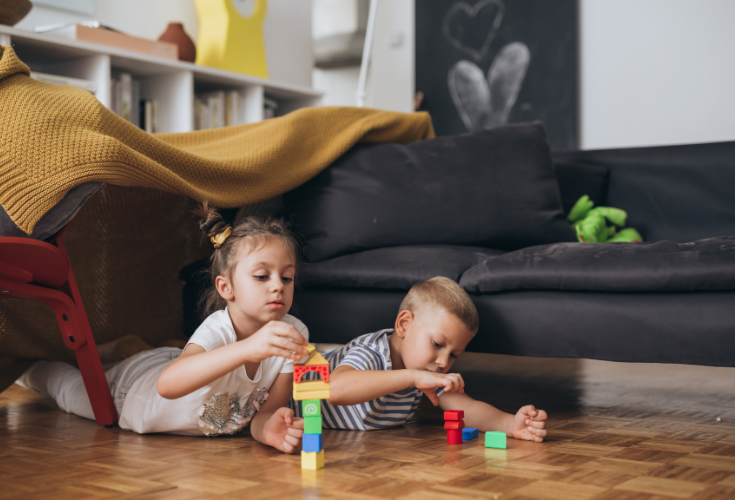 Encouraging Imagination in Your STEAM Learning Environment
Create a Safe and Encouraging Environment: Make sure your students know that all ideas are welcomed and valued. This will give them the confidence to share their imaginative thoughts.
Provide Open-Ended Materials: Items like blocks, craft supplies, and loose parts can be anything in the mind of a child. These materials encourage creative exploration and innovative thinking.
Ask Open-Ended Questions: Instead of asking questions with a single correct answer, try to ask ones that encourage children to think creatively and express their ideas.
Incorporate Storytelling: Stories can ignite a child's imagination like nothing else. Use them to introduce STEAM concepts and encourage children to create their own.
Model Imaginative Thinking: Show your students how you use imagination in problem-solving and creative expression. This can inspire them to do the same.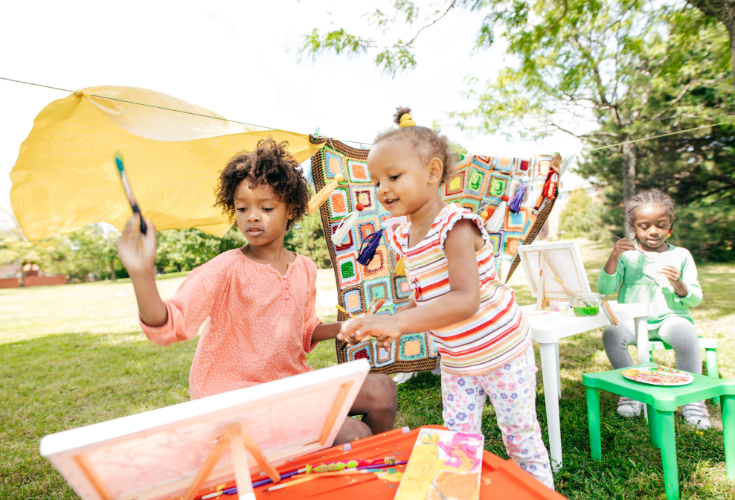 Imagination is a powerful tool in early childhood STEAM education. It not only enhances the learning process but also makes it more engaging, fun, and meaningful for young learners. So, let's make the most of it and inspire our future scientists, engineers, artists, and mathematicians to reach for the stars!
Want to add more imagination to STEAM? Check out our Wonder Camps!
Our Preschool STEAM Wonder Camps are online, on-demand summer camps specially curated for preschoolers aged 4-6. We've put together a series of six wonderfully themed camps – Dino, Fairy, Mermaid, Superhero, Pirate, and Galaxy – and each camp is brimming with five engaging STEAM activities and five open-ended sensory play explorations.