As preschool teachers and parents, we understand the importance of providing young learners with engaging and educational experiences. That's why we are thrilled to introduce you to the world of Preschool STEAM Wonder Camps!
These camps are designed to ignite your preschooler's curiosity, promote creativity, and foster a love for learning through the wonders of STEAM (Science, Technology, Engineering, Arts, and Mathematics).
Unleash the Wonder: Preschool STEAM Wonder Camps offer a unique and exciting virtual learning experience that combines play, exploration, and hands-on activities. Each camp follows our 5-Star STEAM framework, ensuring that children have ample opportunities to develop their problem-solving, critical thinking, and collaboration skills.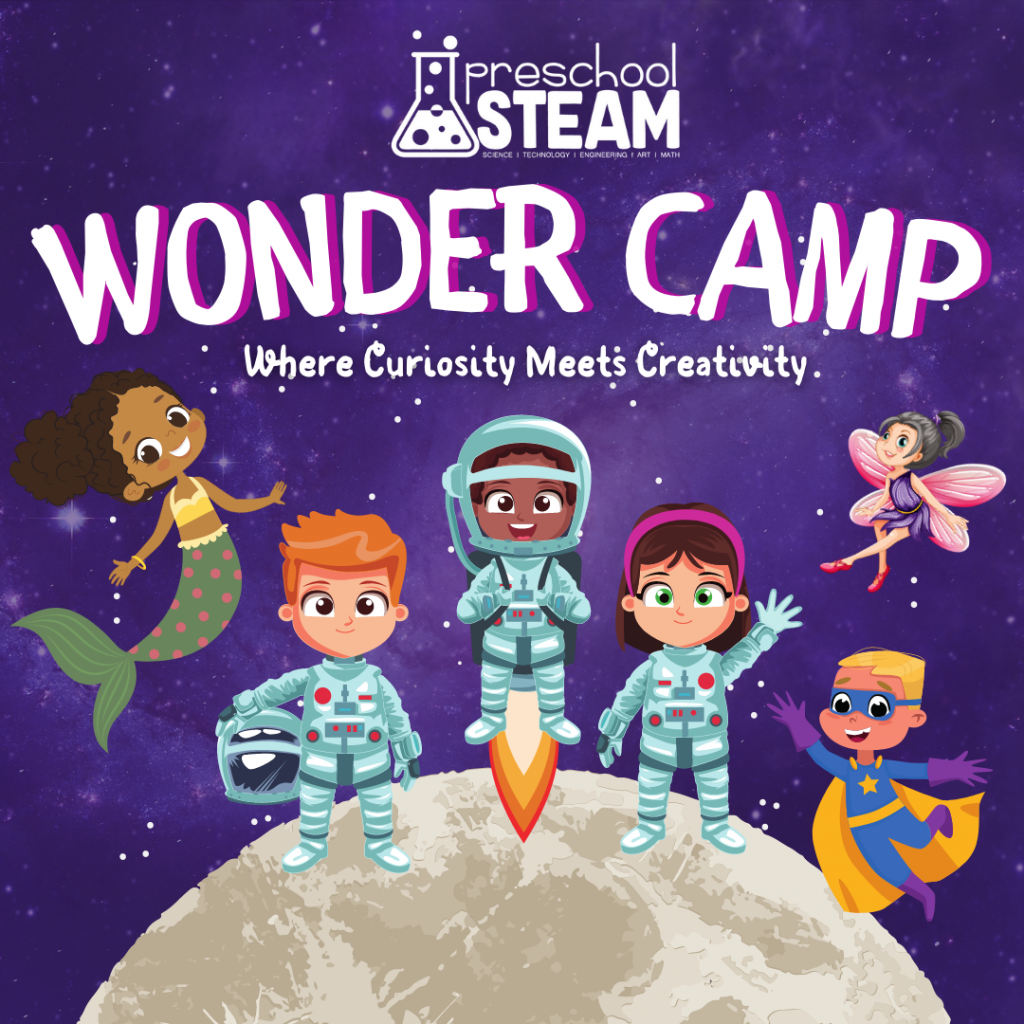 What to Expect: Our camps feature six fun and engaging themes: Fairy Camp, Superhero Camp, Dinosaur Camp, Galaxy Camp, Mermaid Camp, and Pirate Camp.
Each camp lasts for five days, with two STEAM activities provided daily. The best part? You can enjoy these camps at your own pace as they are available on-demand. This flexibility allows you to fit the activities into your schedule without any pressure.
Sensory-Rich Exploration: Every camp day begins with a sensory-rich exploration. Through hands-on play, your preschooler will engage their senses, develop motor skills, and learn about the world around them. From tactile experiences to auditory discoveries, these activities lay a solid foundation for further learning.
>>> Click Here to Learn More <<<
Challenges and Celebrations: The second activity of each camp day is designed to challenge your little one's problem-solving abilities. Inspired by a delightful picture book, these activities encourage creative thinking and critical analysis. Your child will dive into exciting investigations, solve puzzles, and complete challenges, all while having a blast!
Who Can Benefit: Preschool STEAM Wonder Camps are a great fit for preschool teachers who continue teaching during the summer or lead small summer groups. Additionally, they are perfect for parents, grandparents, and caregivers looking for engaging activities to enjoy at home. You don't need fancy supplies or complex setups—just a willingness to explore and learn together.
Suitable for All: Our camps are designed for children aged 4-6, but even younger kids can benefit from the sensory explorations. We recommend focusing on these activities for younger children to enhance their sensory and motor skills. And for older children, keep an eye out for our upcoming offerings designed specifically for them.
Preschool STEAM Wonder Camps are an exceptional opportunity for preschool teachers, parents, and caregivers to spark their little ones' love for STEAM learning. Through hands-on activities, sensory-rich exploration, and engaging challenges, these camps create an environment where curiosity thrives.
So, grab your spot today and embark on a journey filled with wonder, discovery, and endless possibilities for your preschooler!