In this roundup of STEAM activities kids explore some fascinating properties of ice, including how ice moves, melts and interacts with other materials.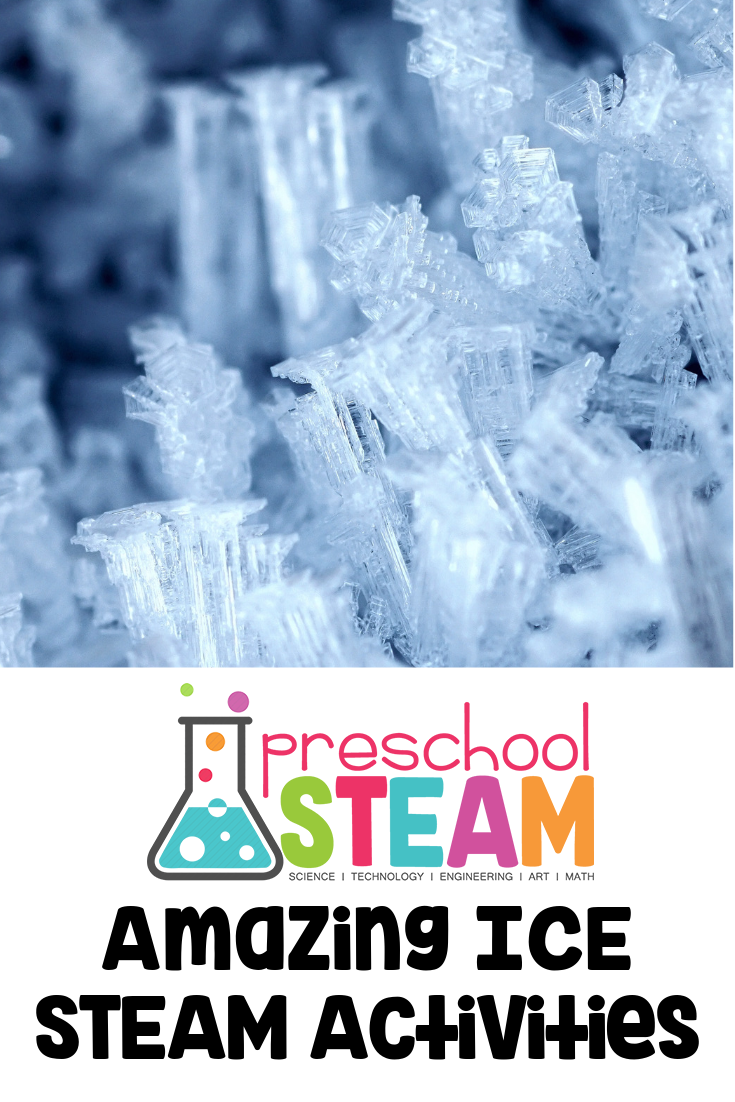 Ice is not just for winter! It can easily be made for kids' science and art activities by freezing water in large or small containers.
In this roundup, explore fizzy ice, dry ice, painted ice and more!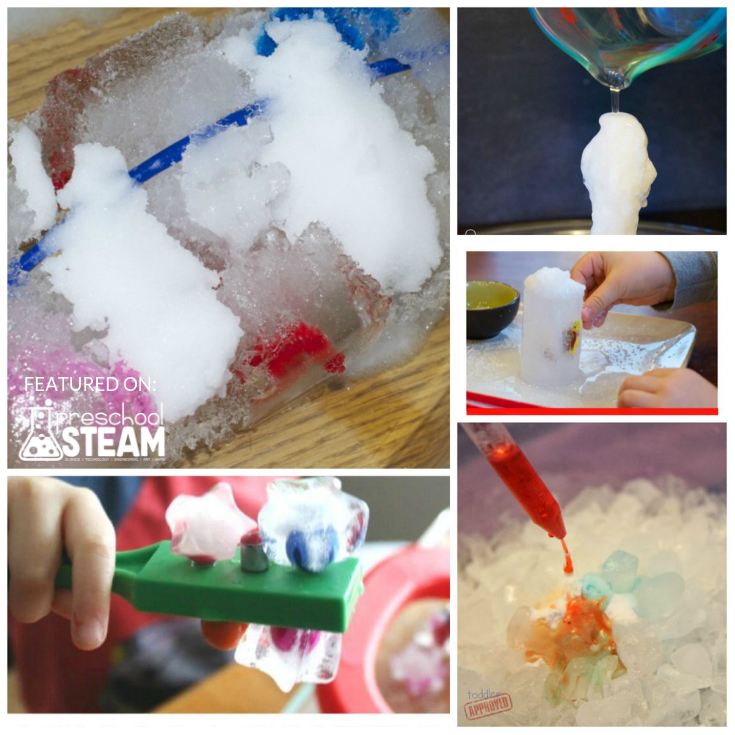 1. Hot ice science experiment from Playdough to Plato
2. Ice excavation experiment from Lemon Lime Adventures
3. Fizzy ice science activity  from Toddler Approved
4. Magnetic ice science activity from Little Bins for Little Hands
5. Why salt melts ice experiment from Science Sparks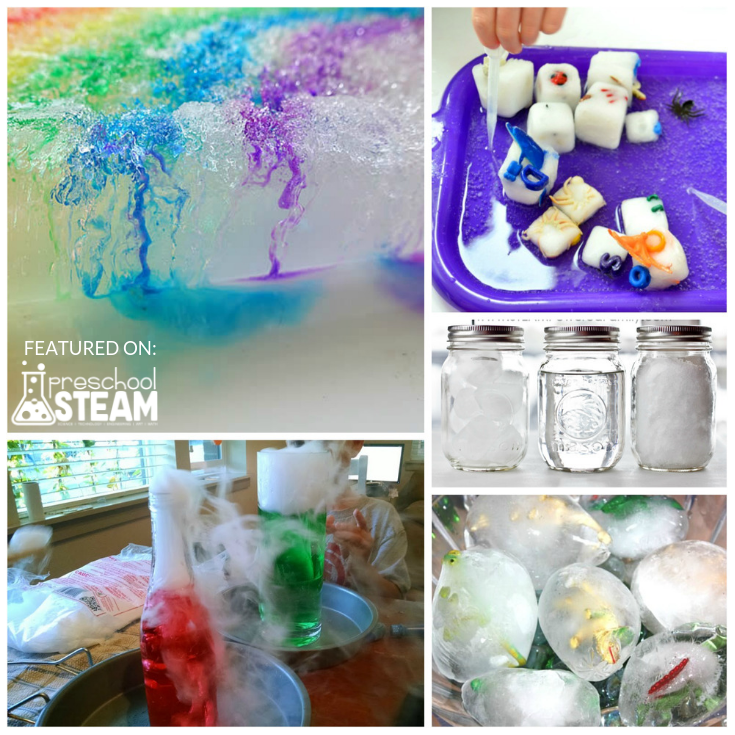 6. Fizzing ice experiment with beginning sounds from The Kindergarten Connection
7. Melting magic snow and ice simple science from Steam Powered Family
8. Frozen dinosaur eggs ice excavation from Little Bins for Little Hands
9. Dry ice and water play from Science Kiddo
10. Rainbow salt and ice science experiment from Powerful Mothering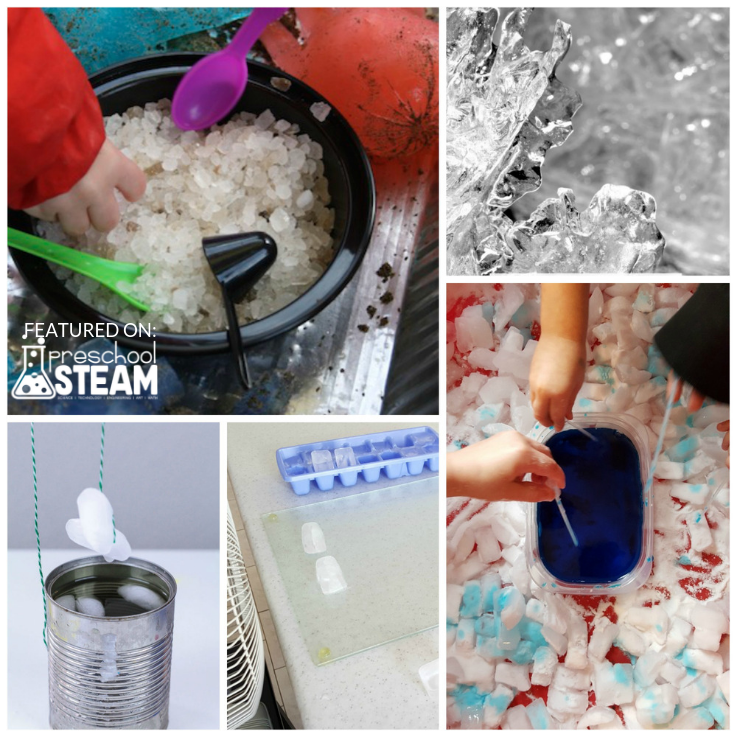 11. Ice science experiment videos from Fantastic Fun and Learning
12. Fizzy ice sensory and science from Things to Share and Remember
13. Ice cube races experiment from Preschool Toolkit
14. Ice fishing science experiment from A Dab of Glue Will Do
15. Salt and ice activity – melting frozen hands from Happy Hooligans
Ice is easy to make and use in experiments, and provides some added sensory experiences as kids play, learn and discover hands-on.