Use a classic picture book to create fun and hands-on Preschool STEM activities, or as we like to say, Preschool STEAM.
STEAM is the combination of Science, Technology, Engineering, Art, and Math.  STEAM activities help promote essential 21st-century skills, which is important in preparing our children for an unknown future.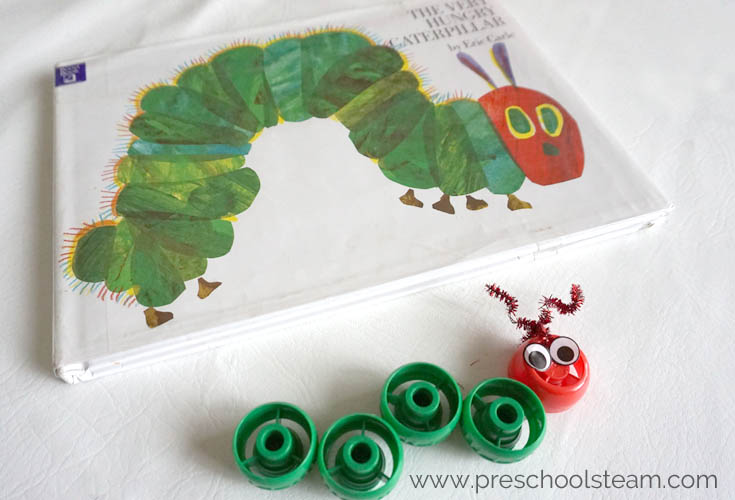 This post contains affiliate links to products I personally recommend. Click here to read my full disclosure policy. Thank you for supporting Preschool STEAM
---
A STEAM challenge is designed for children to help inspire creativity, collaboration, communication, and encourage critical thinking, otherwise known as the 4 C's.
You do not need expensive tools or materials to get started with STEAM activities.
Many STEAM challenges may be accomplished with simple classroom supplies. Check out our Hungry Caterpillar inspired STEAM challenge below!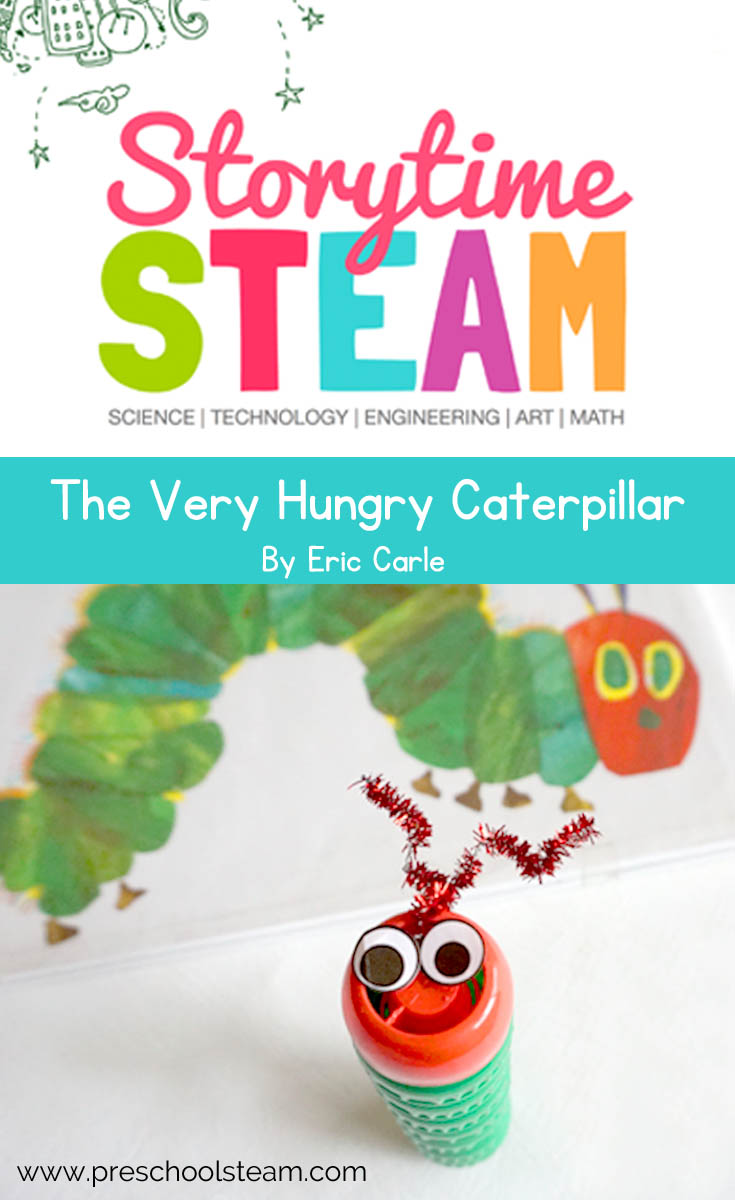 STEAM Challenge:
How tall can you build a Hungry Caterpillar?
Objective: Build the tallest caterpillar.
Materials:
Plastic Bottle Caps (We used the tops of the pouch applesauce. You also could use blocks or play dough).  

Measuring Tape or Ruler
Read the story, The Hungry Caterpillar.
Ask: How can we build a caterpillar using the provided materials?
Imagine: Give students time to experiment and play with the materials.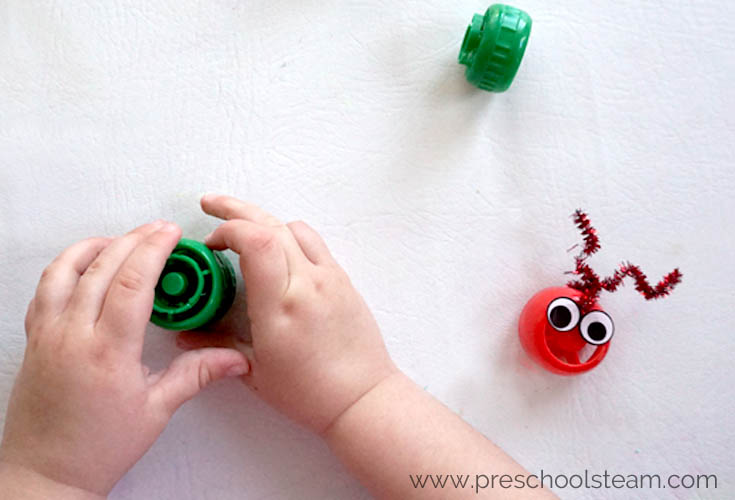 Plan: Discuss and collaborate together or in small groups, on how different ways to build a caterpillar. Students may wish to draw their design.
Create: Build your caterpillar and measure how tall it is.
Improve: Discuss how you can improve your design so that you can make your caterpillar even taller!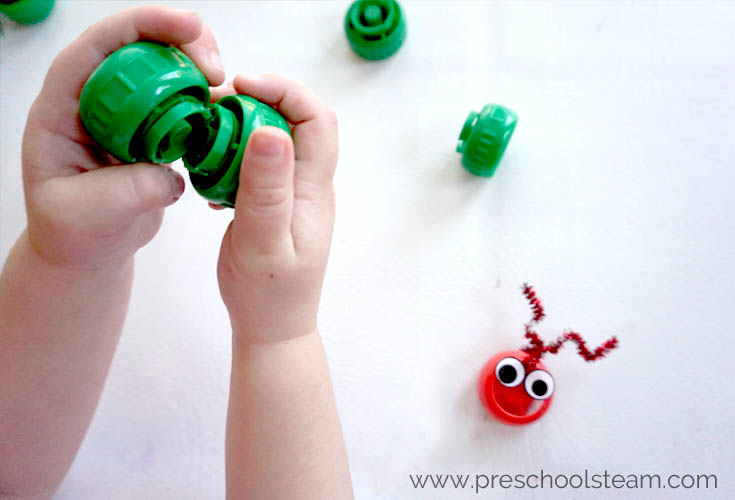 Allow students to redesign their creation to try and make their caterpillar even taller.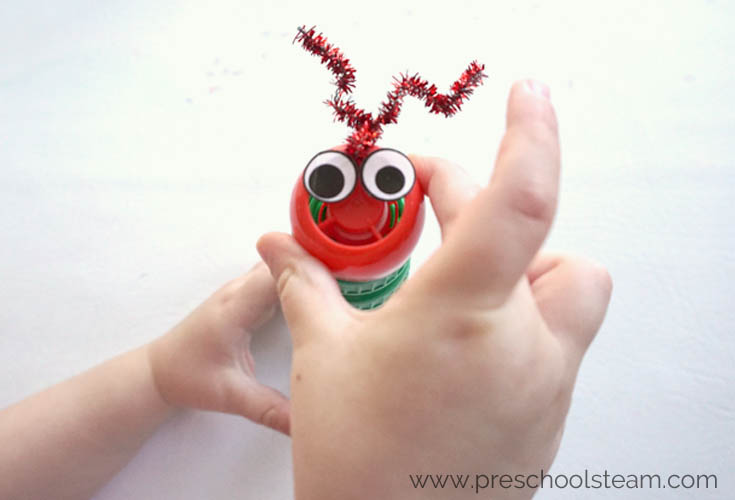 Share: Draw a picture of your final caterpillar. Add details of all the other types of food your caterpillar likes to eat. Share with parents or other classmates.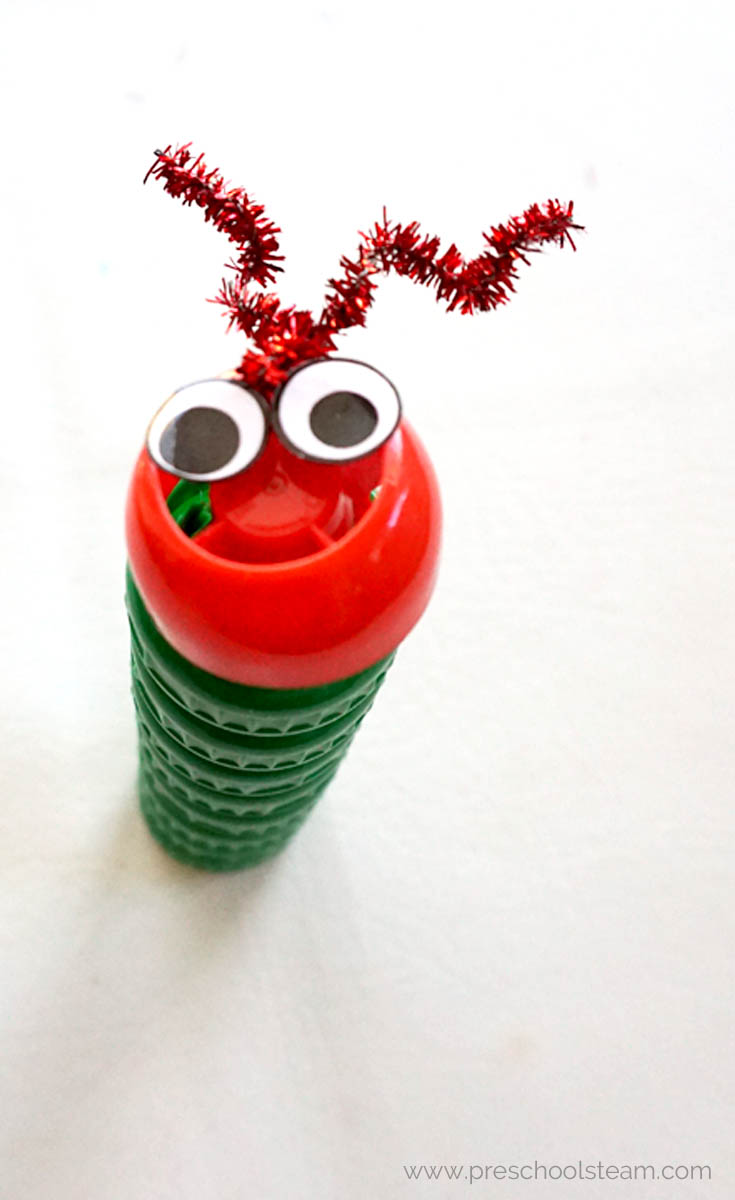 STEAM Integrations:
Science: What are the body parts of a caterpillar?
Technology: Measure your caterpillar with a tool like a measuring tape or ruler.
Engineering: How can you make your caterpillar the tallest?
Art: Draw a picture of your hungry caterpillar and add his (or her) favorite foods.
Math: Compare the height of your hungry caterpillars. Which one is the tallest?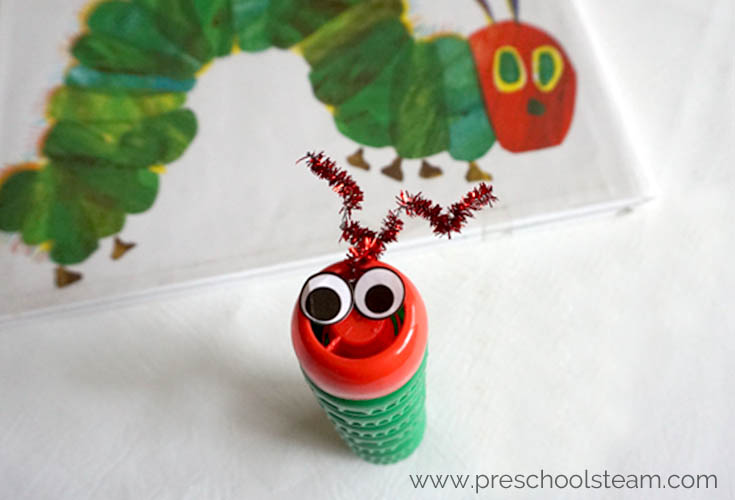 ---