Coding isn't just for high schoolers and computer whizzes.
When introduced the right way, coding games for preschoolers are a fun interactive, and hands-on way to introduce beginning coding concepts. Coding games help young learners start to develop creative and critical thinking skills.
These Halloween inspired coding games combines STEAM storytime (one of our favorite ways to integrate read-aloud books) with a fun coding STEAM challenge.
STEAM represents Science, Technology, Engineering, Art, and Math. STEAM activities for preschoolers help young learners develop the necessary skills to live in a future world and help build our future world.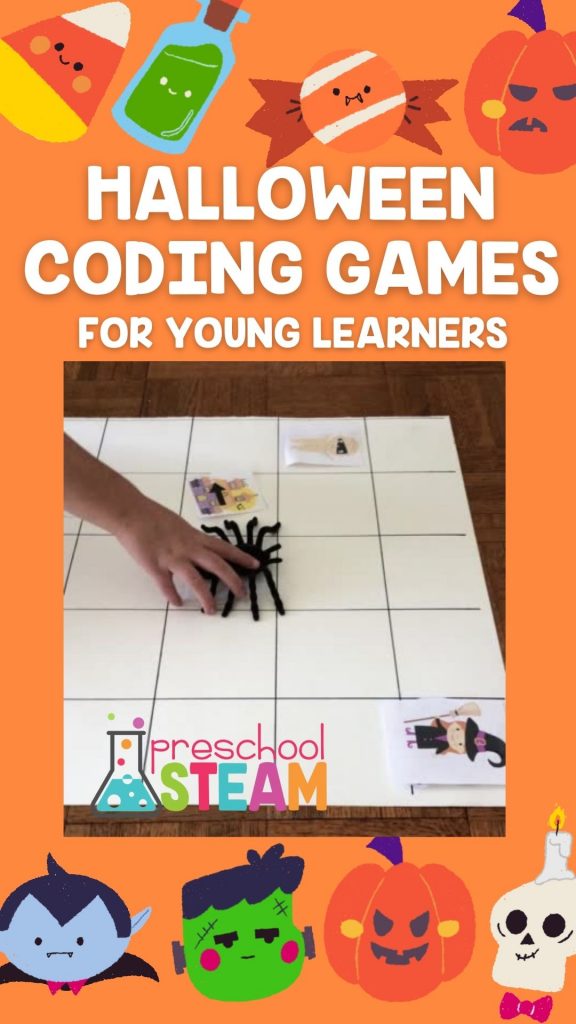 What is coding?
Coding in simple terms is telling a computer (or website or app) what you want it to do.
Why introduce coding to young learners?
Coding helps teach problem-solving skills.
Coding helps children develop new ways of thinking by breaking up big problems into smaller steps.
Coding helps take the fear out of making mistakes or failing. It teaches persistence in finding a way to solve your problem.
Click Here to Read More About How To Get Started With Coding and Young Learners
What does coding look like for Preschoolers?
You are laying a foundation for children to think like computer programmers at the preschool level.
You do not need technology or a computer to introduce the first steps of coding.
Young children learn best through play.
Coding is fun and learning to code should be hands-on and fun. Making it a game or incorporating different hands-on toys can teach young children the steps to thinking like a programmer.
Halloween Coding Games for Preschoolers
Haunted House Coding Game:
Book Inspiration: "Ghost in the House" Written by A.J. Paquette
STEAM Coding Challenge: Can you find all of the spooky characters in the haunted house?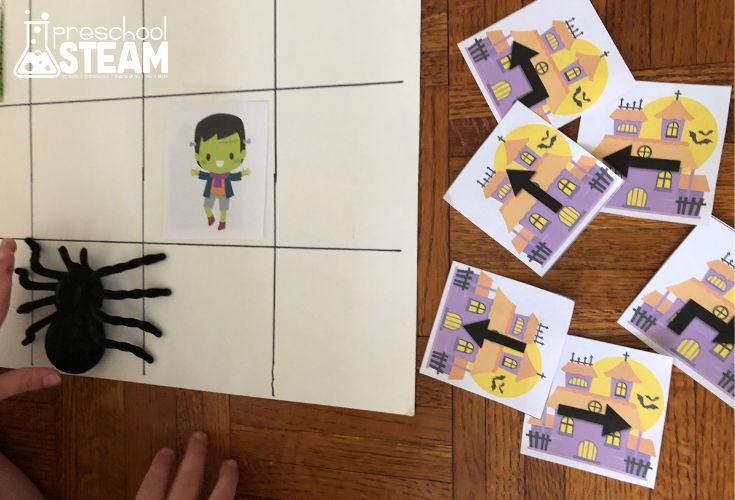 ---
Jack-O-Lantern Coding Game:
Book Inspiration: "Five Little Pumpkins", by Dan Yaccarino
STEAM Coding Challenge: Can you find the missing pieces of a jack-o-lantern?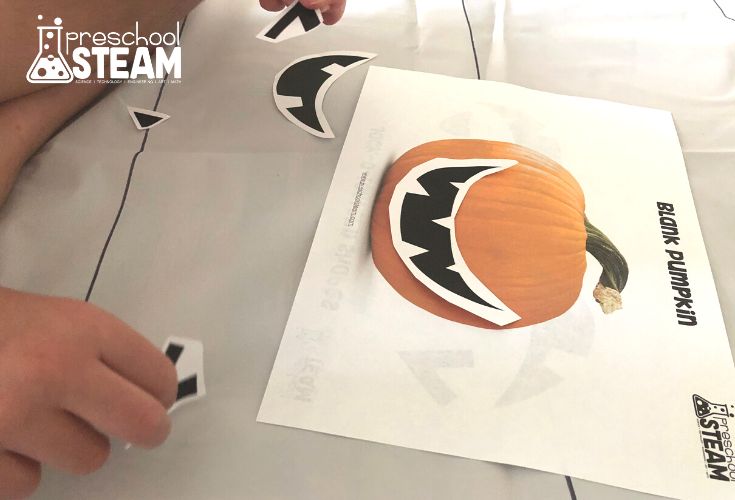 ---
Witch's Gear Coding Challenge:
Book Inspiration: "Woggle of Witches" written by Adrienne Addams
STEAM Coding Challenge: Can you help the witch find her gear for Halloween night?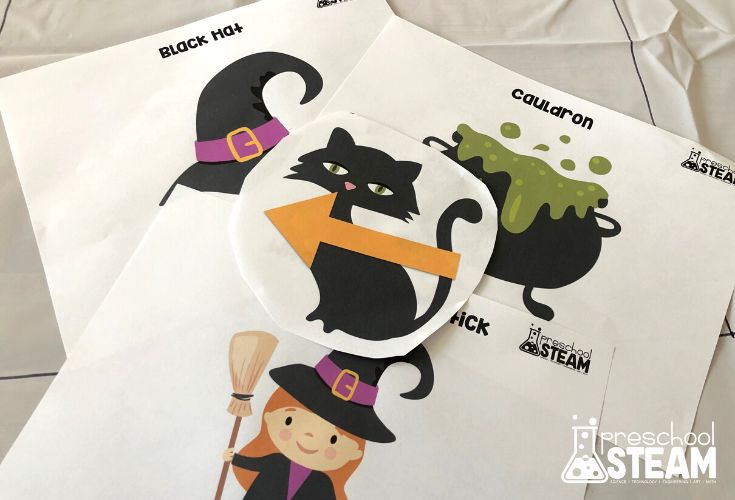 ---
Learn how to play these coding games with our Halloween Coding Bundle.

Inside the bundle is the full tutorial of each Halloween coding game, including a video walkthrough of how to set up and play the game, so you don't have to be a coding expert!
Check out a sneak peek of our Haunted House Tutorial below.
What you'll get inside this bundle:
Haunted House Coding Game tutorial plus printables
Jack-O-Lantern Coding Game tutorial plus printables
Witch's Gear Coding Game tutorial plus printables
We'll share the exact steps to take so you can get started today with coding for young learners.