You'll love the creative ideas for gardening with kids in this amazing roundup of STEAM activities. Explore the components of STEAM in simple ways, with everyday materials, to promote hands-on learning while having fun!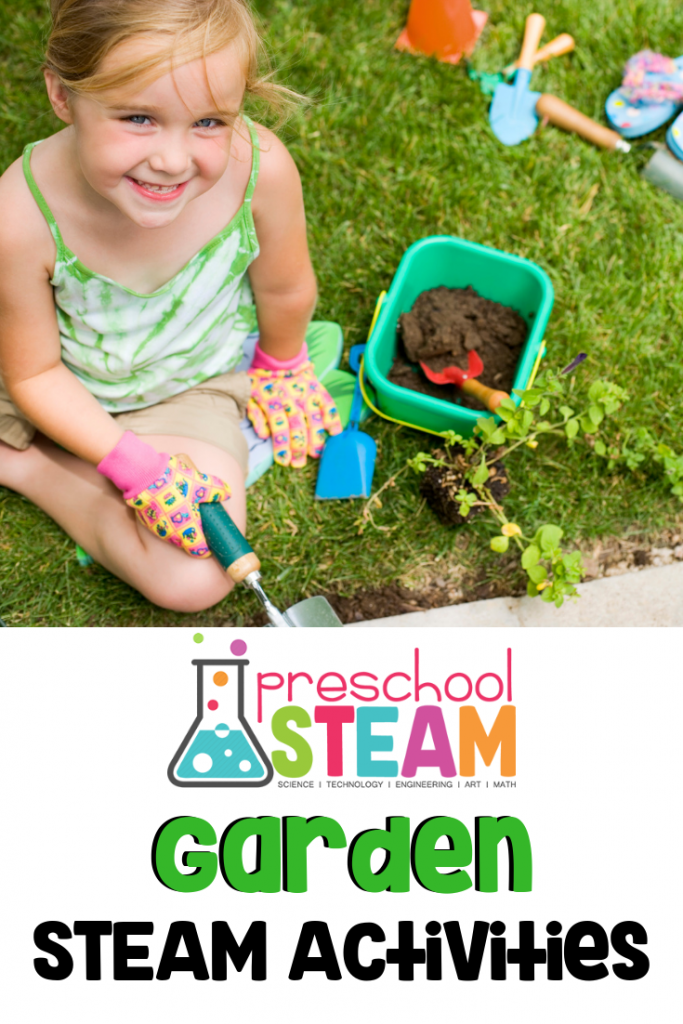 Kids can enjoy gardening at an early age. They like to dig, they're not afraid to get messy, and they love water play! Grownups will appreciate the valuable learning opportunities that go along with the gardening experience.
The projects in this roundup each include some, if not all, of the principles of STEAM.
STEAM = Science + Technology + Engineering + Art + Math

Browse this awesome roundup for ideas and suggestions that will facilitate your delivery of gardening STEAM to your early learner.
Explore the science of germination as you observe seeds sprouting in different environments.
Use technology

in the form of planters, watering cans, and digging tools.  
Think like an engineer

 as you design a paper plate greenhouse or learn how to grow pumpkins in a pumpkin.

Add a creative component by using colorful seeds

 to make medallions.
Promote the use of math skills

with opportunities for counting, matching and sorting.
Explore seeds!
Exploring Seeds with Preschoolers | Gift of Curiosity
Learn What Seeds Need to Germinate | Life with Moore Babies
Dissect a Bean Seed Science | Buggy and Buddy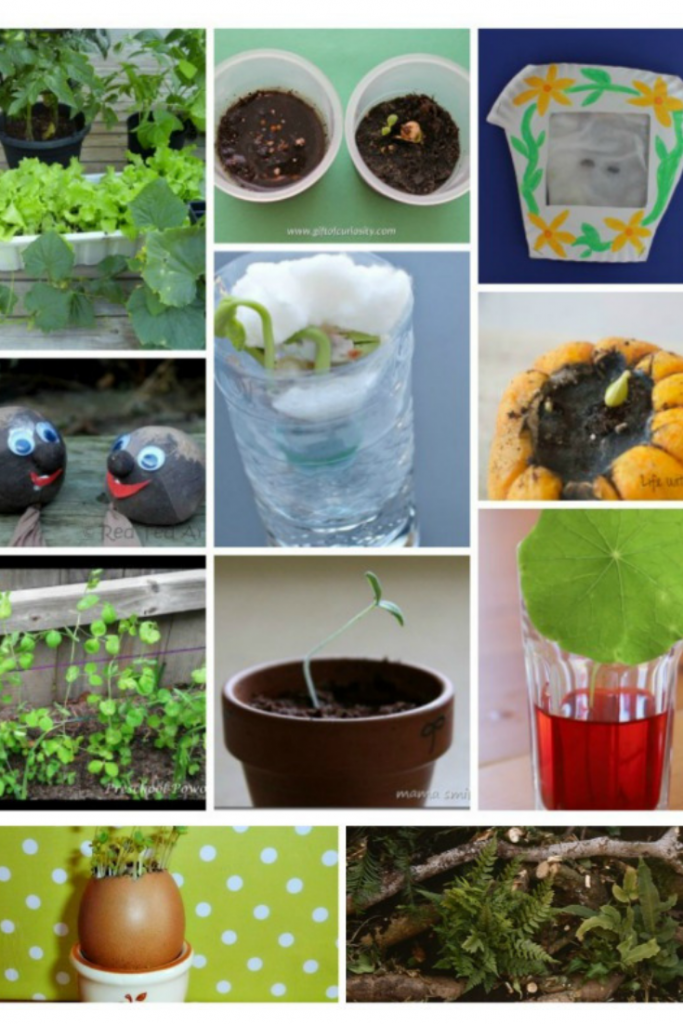 Explore planting!
Paper Plate Greenhouse | JDaniel4's Mom
Growing Pumpkins in Pumpkins | Life with Moore Babies
Hydroponic Gardening | JDaniel4's Mom
Exploring How Water Travels Through Leaves | Buggy and Buddy
DIY Grass Heads | Red Ted Art
What Temperature Do Seeds Like | Gift of Curiosity
Plant Science for Kids: Plants and Sunlight | Mama Smiles
Gardening with Kids | Preschool Toolkit
5 Excellent Plants to Grow With Kids | Preschool Powol Packets
Wildlife Gardening Create a Log Home | Rainy Day Mum
How to Start Seeds in Egg Shells | Apple Green Cottage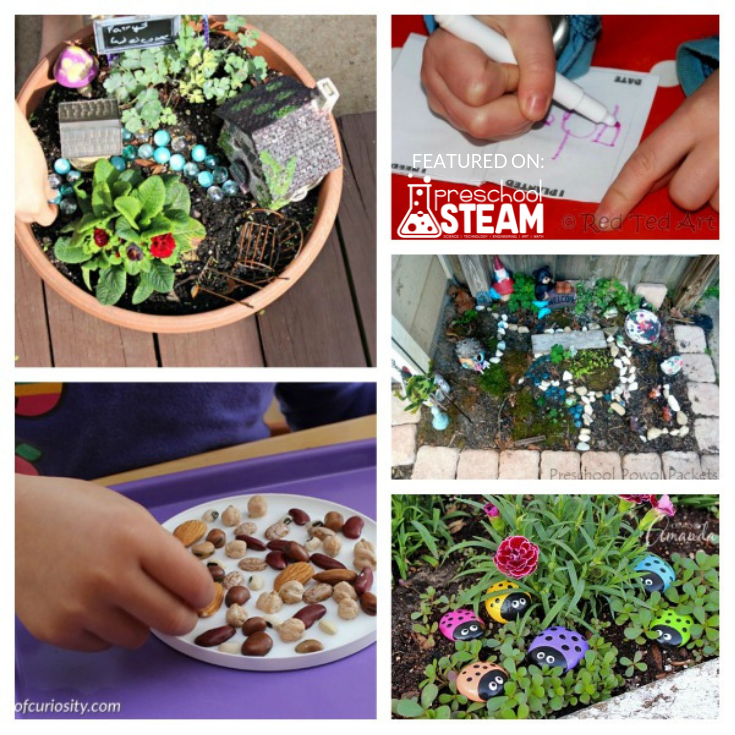 Explore art!
Ladybug Painted Rocks for the Garden | Crafts by Amanda
How To Make a Fairy Garden with Preschoolers | Preschool Powol Packets
Easy Seed Medallions Craft | Gift of Curiosity
Making Garden Journals | Red Ted Art
STEM Activities in the Fairy Garden | Edventures With Kids
Gardening activities are easy to provide for early learners and encourage exploration and discovery. This STEAM roundup is a great place to find a variety of amazing projects for simple, hands-on fun!