Each finger has a special design that makes you unique!
Isn't is amazing that no two fingerprints are alike? The Science activity for preschoolers will have them observing and exploring their own unique print.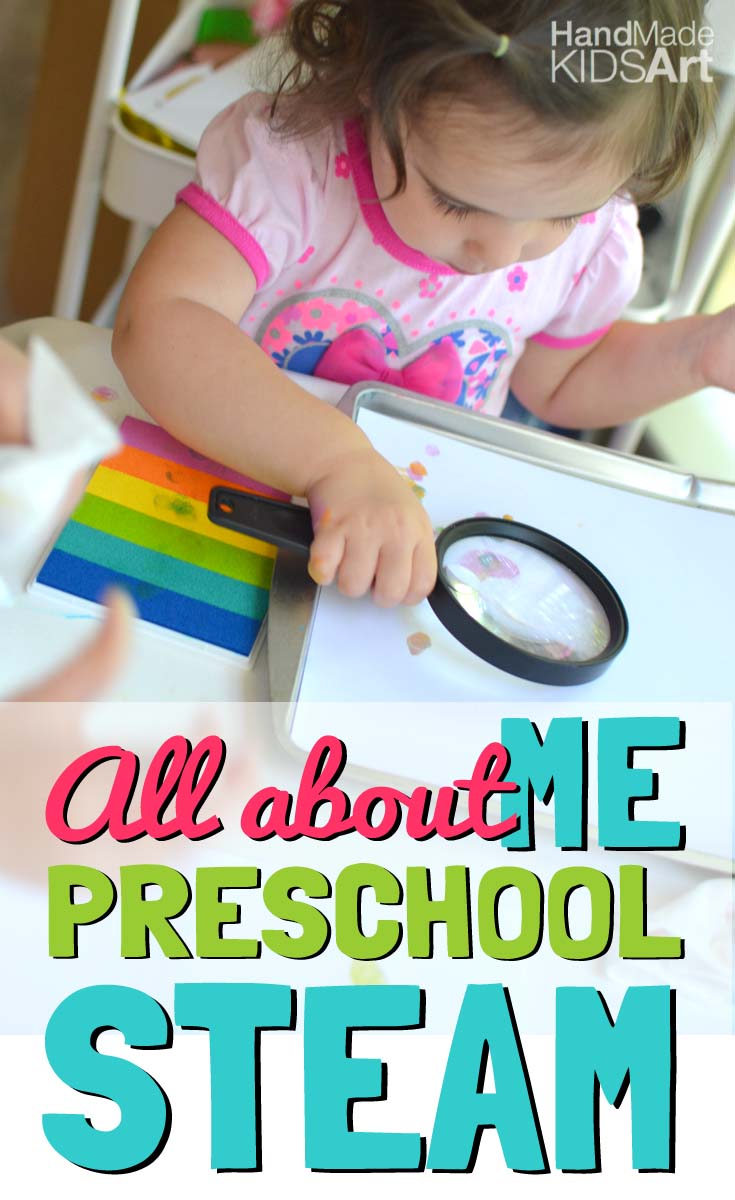 Materials:
Hand Lens
Ink Pad
Paper
Markers or Drawing Materials
Prior to starting the activity children should be introduced to the scientific tool called a magnifier or hand lens.
A hand lens makes things appear bigger.
Demonstrate the proper use such as the hand lens should be held between your eye and the object and how to use the tool safely such as be careful not to drop or scratch the lens.
Allow children time to explore and observe different objects using the new tool.
Fingerprint Science Activities for Preschools
We are all unique, including our fingerprints! Each fingerprint is special and unique just like you!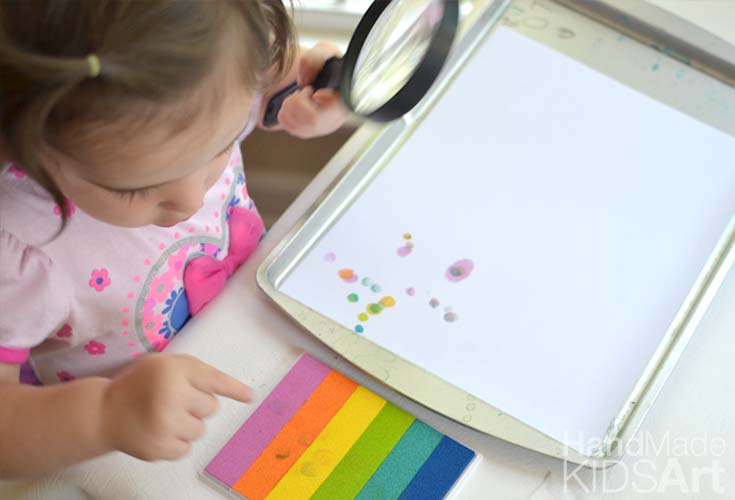 Stamp your finger on the inkpad and then onto your paper.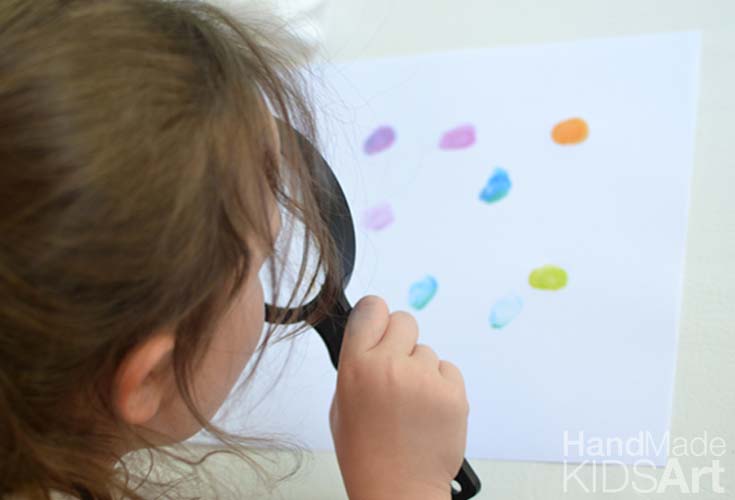 Observe what you see.  What do you notice about your fingerprint? Try experimenting with different fingers, how are they the same and how are they different?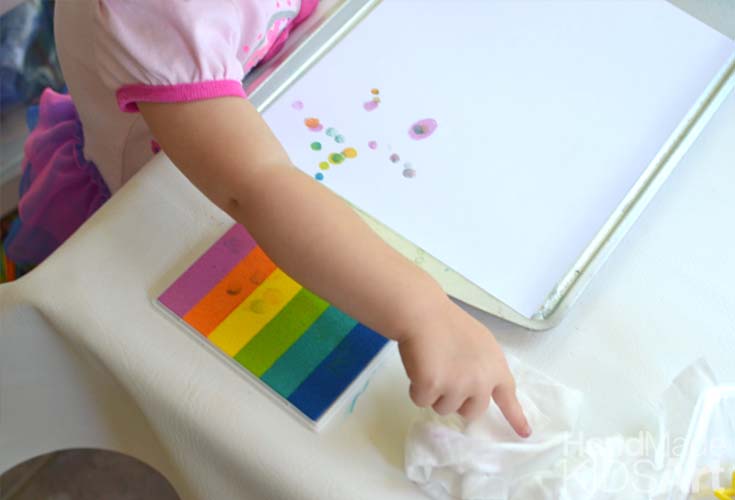 Make clean up easy by having a wet paper towel or baby wipe available to wipe inked fingers.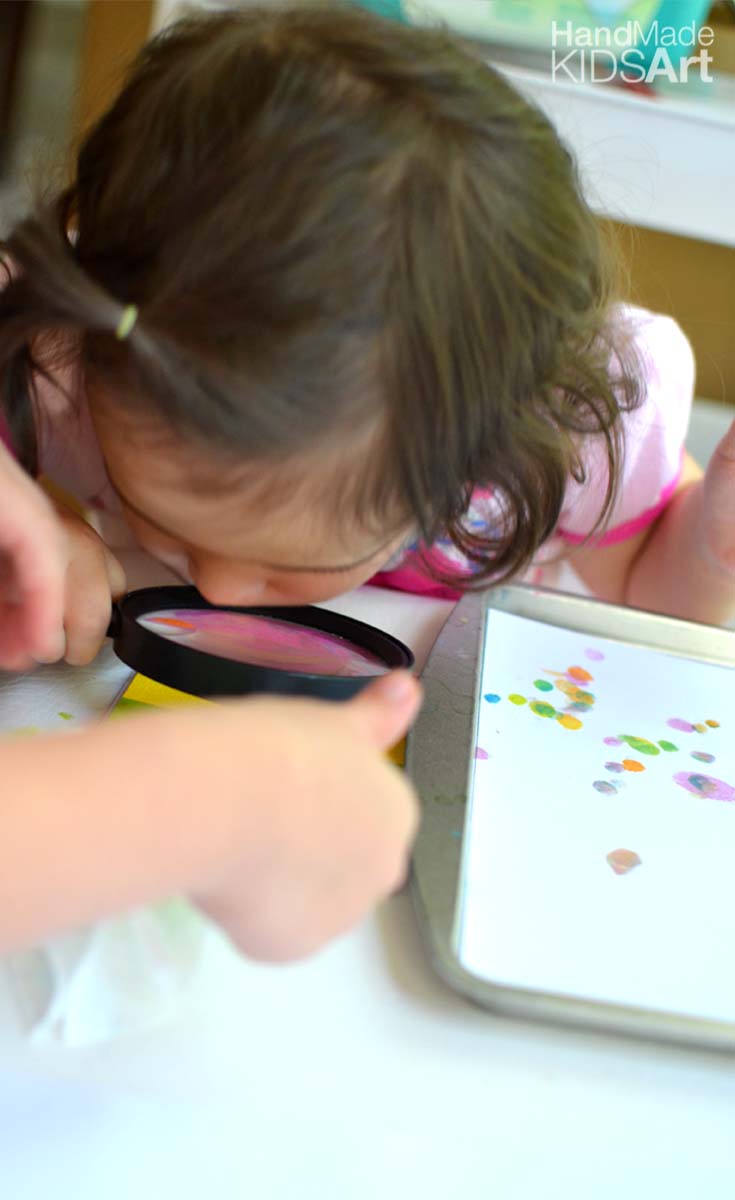 ART EXTENSION:
Extend the activity into a creative drawing prompt. Using your choice of drawing materials what can you create from your fingerprints?