Creepy…crawly….glowing BUGS!
Make a glow in the dark sensory bottle with NO black light needed!
We were working on a different project by filling plastic water bottles with a variety of materials when this idea came to me.
I am sure I am not the first to try this but we had just bought glow in the dark paint and as we were filling bottles with different materials I thought why not try adding the glow paint to it mixed with bugs!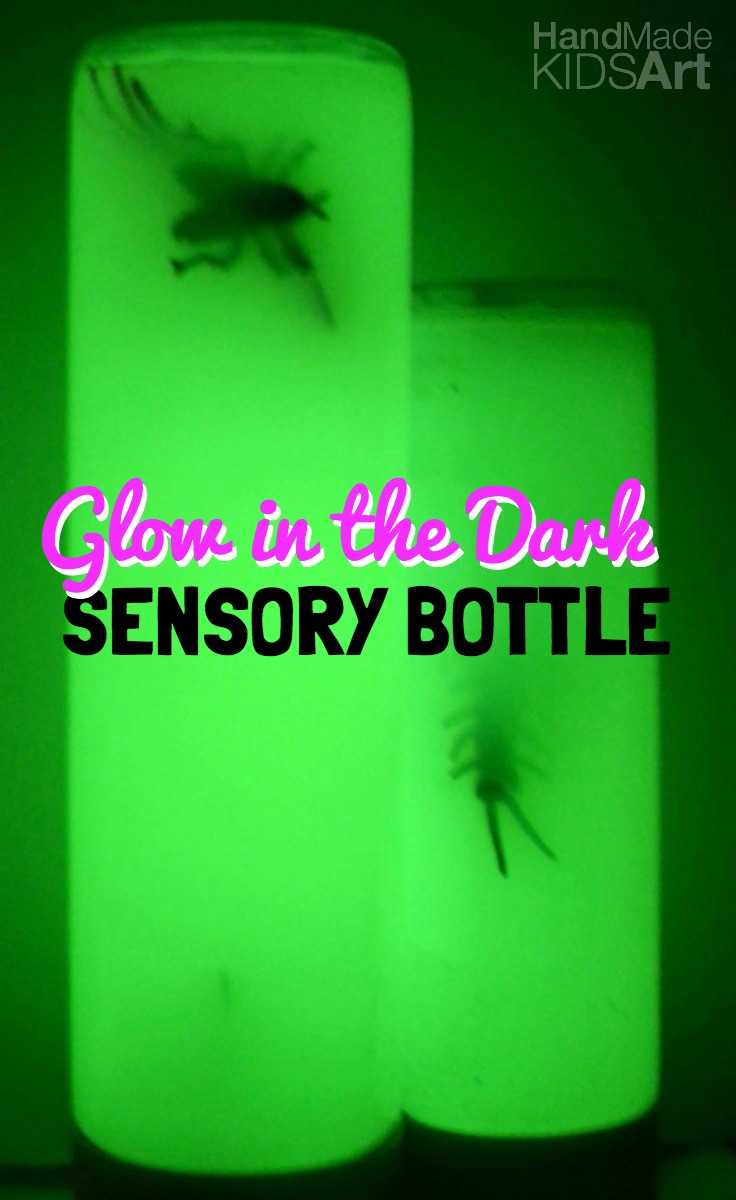 I have to say even I was impressed with how much it glowed. This is a simple easy Halloween craft for kids that glows (and it took us less than 5 minutes to make)!
It would be neat to have a few on these on display for Halloween. I think we will be making a few more before Halloween is here. Read below for our tutorial on how we made this simple Halloween sensory bottle.
Materials:
Plastic Water Bottle
Water
Glitter (optional)
Plastic Bugs
Glow in the Dark Paint
Crazy Glue
Glowing Water Bottle Tutorial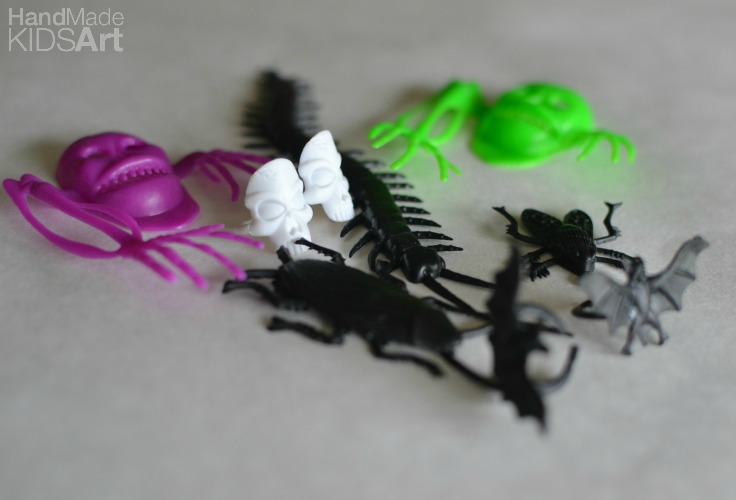 Step 1: Prep the plastic bottle by removing any labels.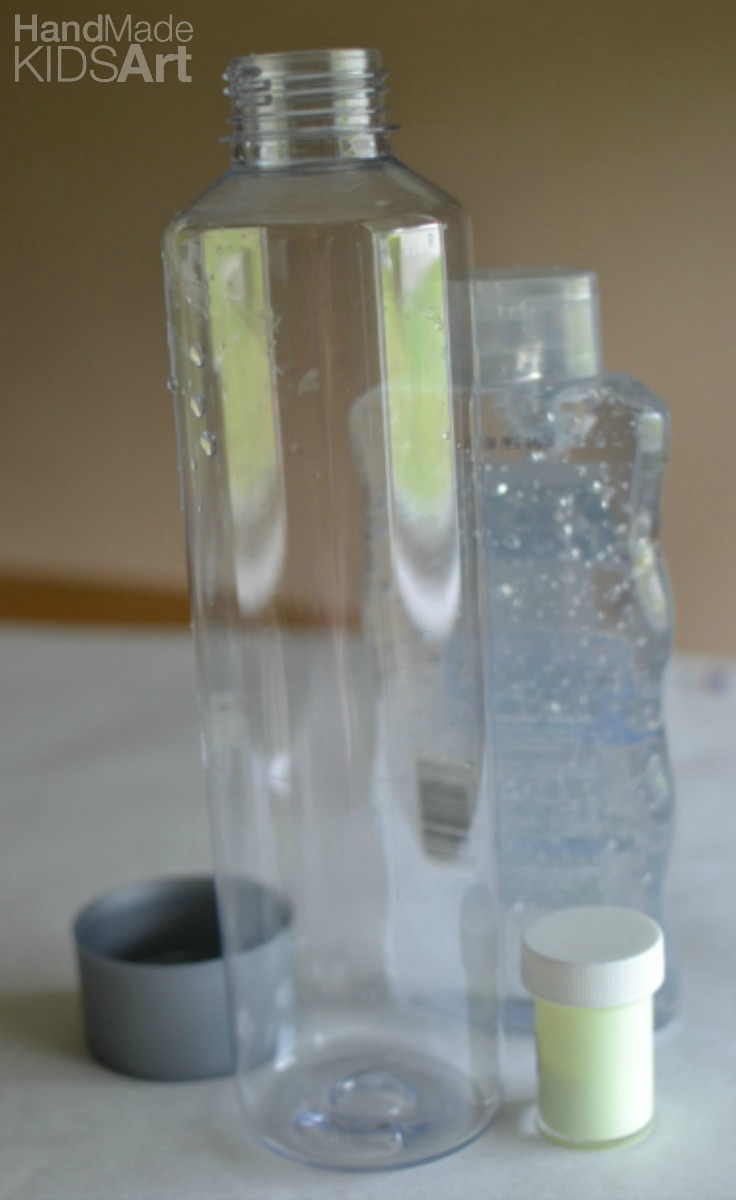 Step 2: Fill the bottle with water, almost to the top but leave some room to add the other materials.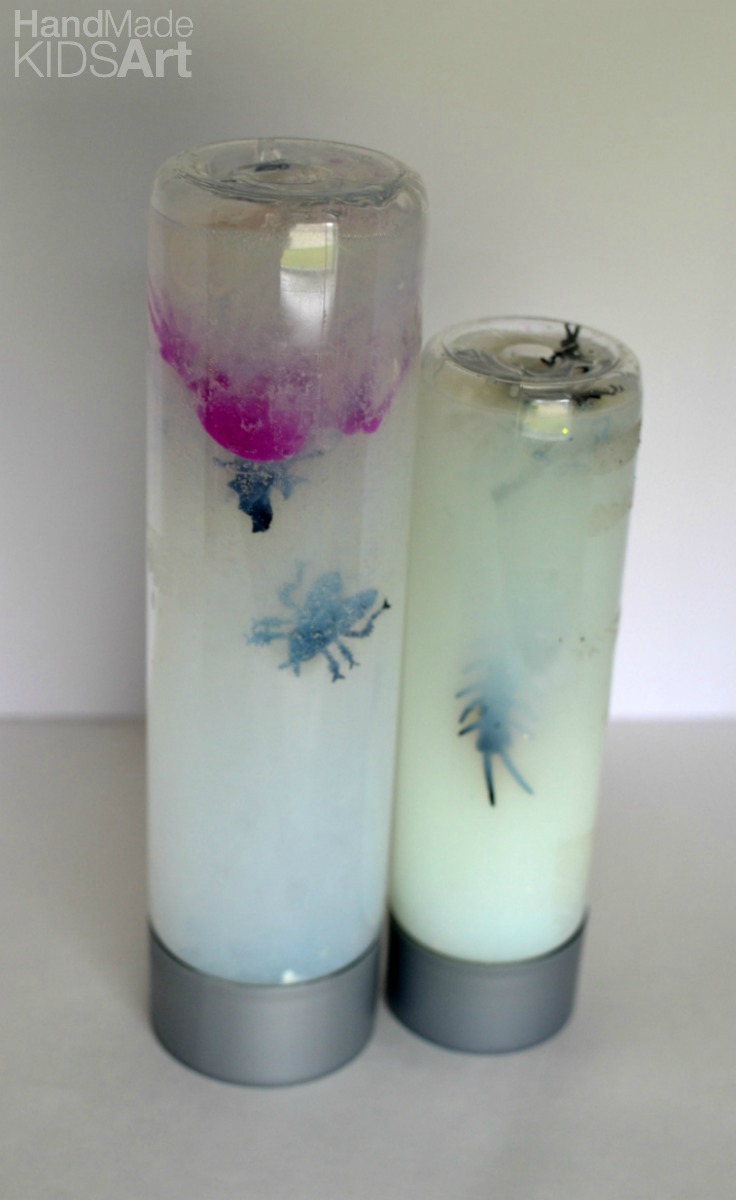 Step 3: Add in drops of Glow in the Dark paint. The more drops the more it glows. We added about 6-7 drops of paint to our bottle.
Step 4: Add in your extras. We used plastic bugs and glitter (the glitter is optional as it did not glow).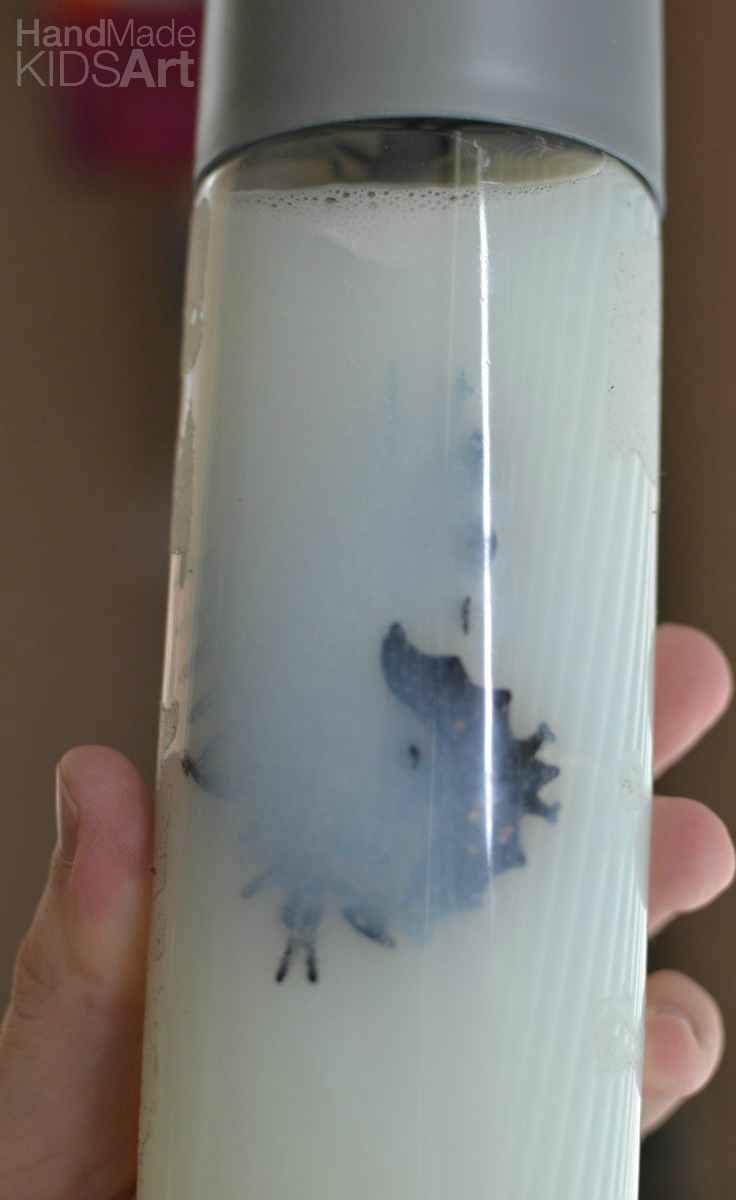 Step 5: ADULT USE ONLY – Use the crazy glue to attach the cap if you wish to make it permanent.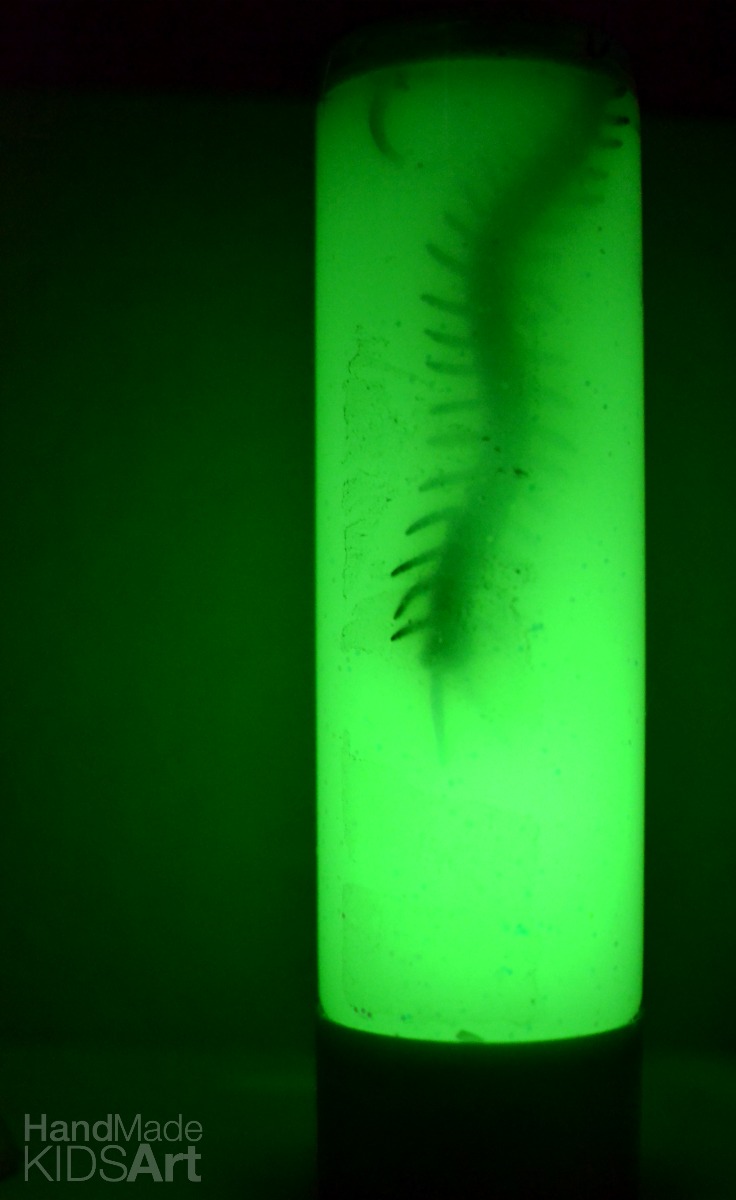 Be sure to follow your glow in the dark paint directions on how to make it glow.
We set our bottle in the sun before taking it to a dark room to watch it glow in the dark.
We had a lot of fun with this project. We played "I-Spy" by trying to find the different creepy crawly bugs we had put in the bottle. Lil B and M-Woww enjoyed shaking up the bottle and watching the bugs "swim" around.