Build your own camping tent for your favorite small figure!
STEAM activities for preschoolers allow for hands-on play with a variety of materials that allow children to learn and extend their knowledge and problem-solving skills.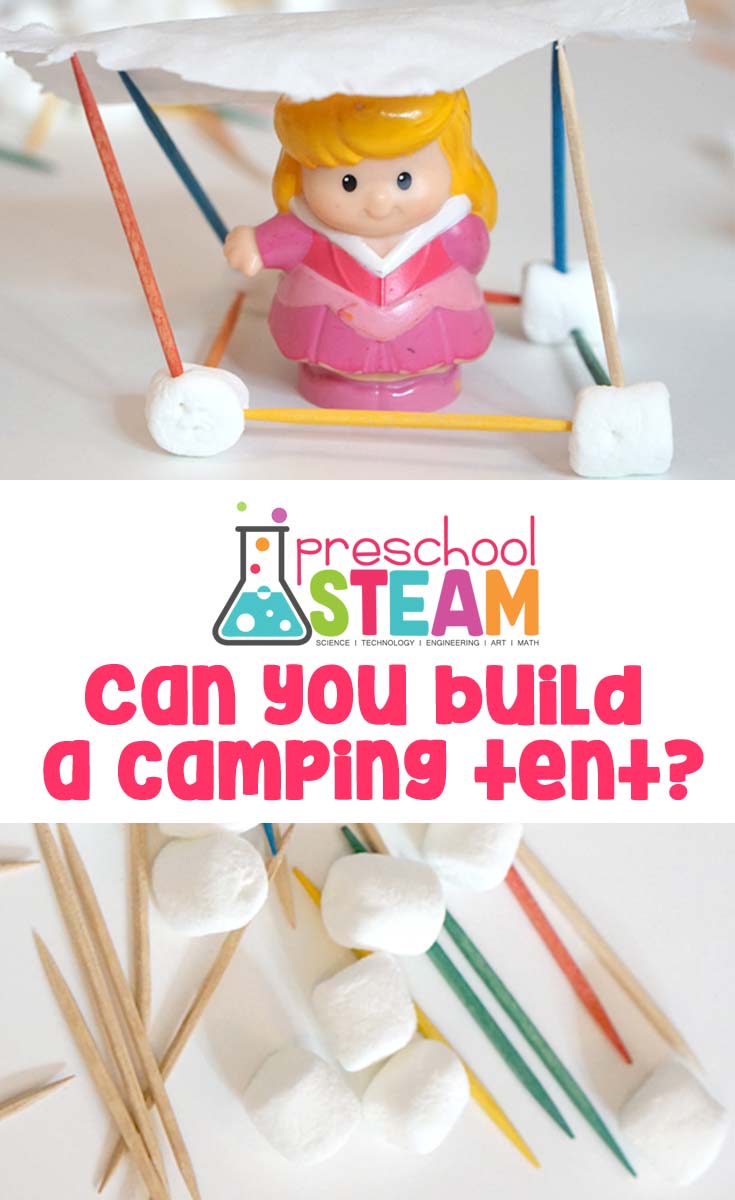 STEAM Challenge: Can you build a tent that fits a figurine?
Objective: Use the materials to build a tent that can hold a figurine.
Materials:
Mini Marshmallows

Toothpicks

Small Figurine or LEGO mini figure

Tissue or Napkin
Teaching Strategy:
Use the materials provided to build a tent.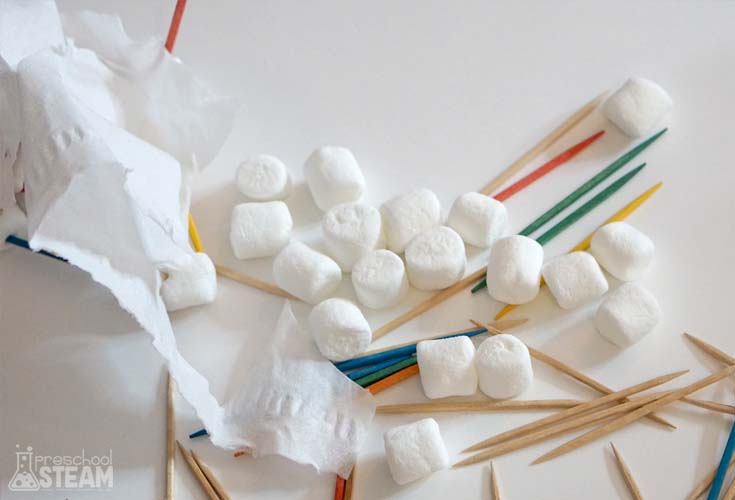 Children may first need to experiment with building a base before attempting a free-standing tent.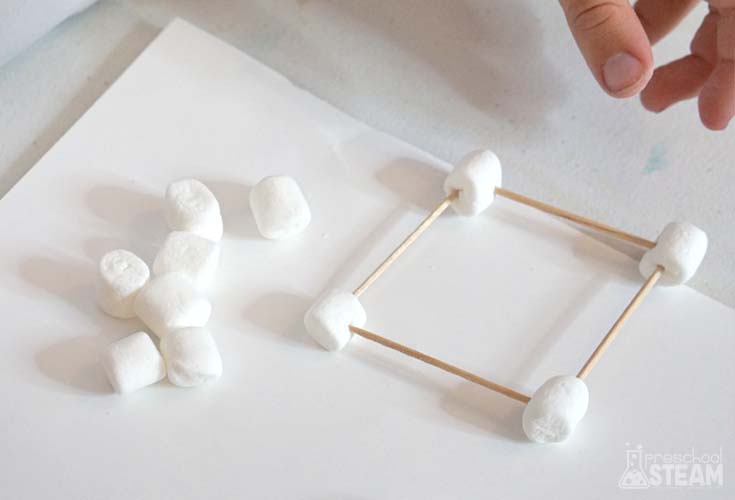 Test your design.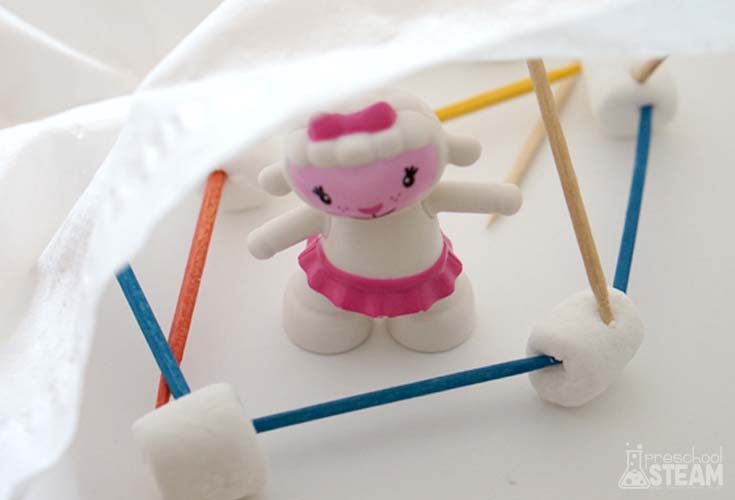 Does your figurine fit in the tent?
Does your tent stay upright?
Redesign your tent as needed.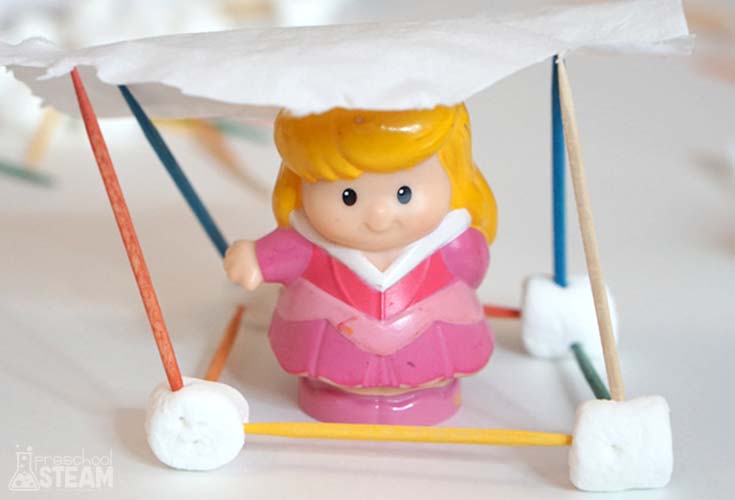 Guiding Questions:
Why do people use tents?

What type of materials are used for tents?

What can you change to make your tent waterproof?
STEAM Integrations:
Science: What do you have to change about your tent design for different types of weather?

Technology: What type of tools do campers use?
Engineering: Build a tent that can fit a figurine.
Art: Draw a picture of your tent design.
Math: How many figurines can you fit inside your tent?