This roundup has everything you need to introduce bridge-building STEAM to kids at home or in the classroom. With just a few simple materials such as cardboard tubes, drinking straws or building blocks, kids will be motivated to explore and create. Let's see what ideas are in store for building bridges!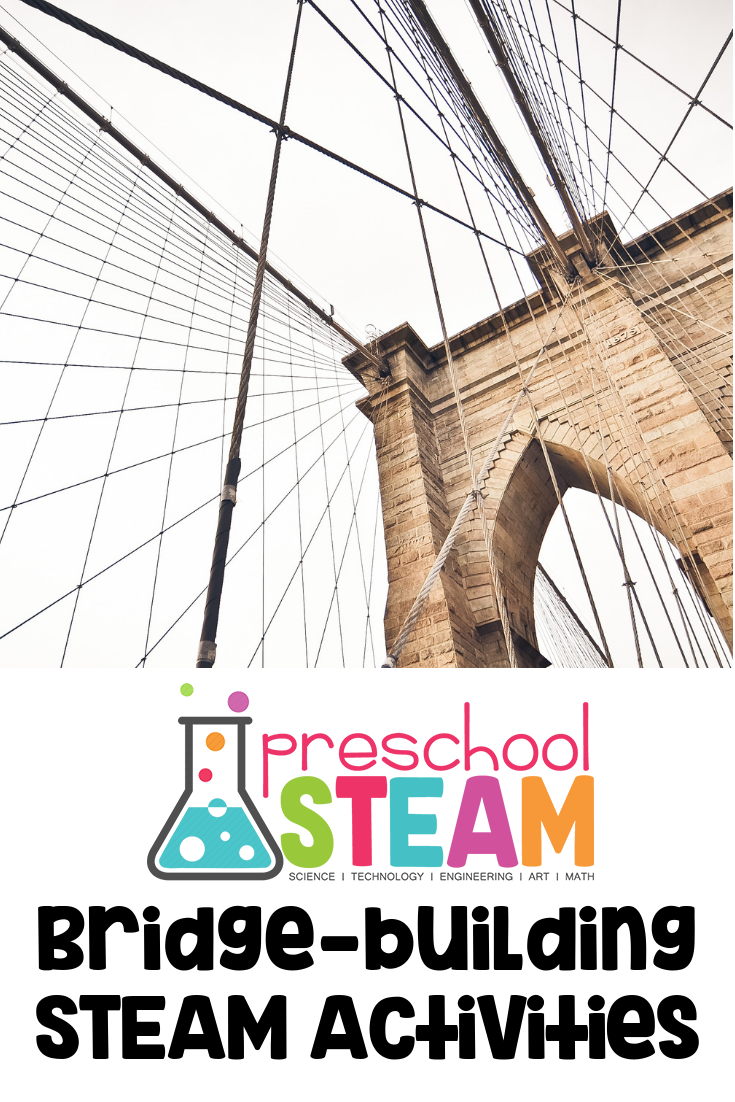 Building bridges is an integral part of pretend play!
The truck has to cross a deep river.
How will the dinosaur get across the canyon?
This roundup has a variety of amazing STEAM activities that use everything from paper and craft sticks, to building blocks and disposable cups.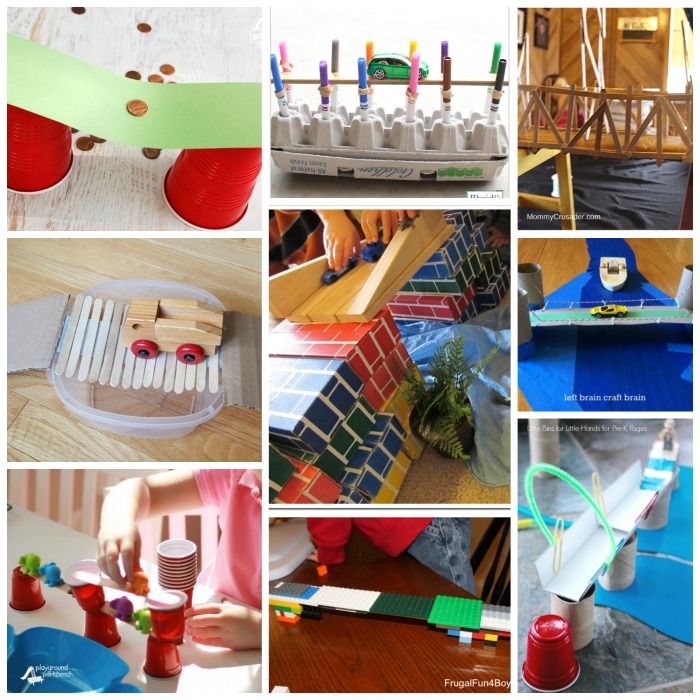 Block challenges
How to Build a LEGO Bridge | Science Sparks
LEGO Bridge Building | Frugal Fun For Boys and Girls
Bridge Building with Blocks | Things to Share and Remember
Craft stick bridges
Suspension Bridge | Mommy Crusader
Craft Stick and Duct Tape Bridge | Preschool Toolkit
Popsicle Stick Bridge | Teach Beside Me
Everyday supplies bridges
Building Paper Bridges | Kids Activities Blog
Build a Bridge with Everyday Items | JDaniel4's Mom
Building a Book Bridge | Sparkling Buds
Designing and Building Bridges | The Imagination Tree
Book inspired bridges
Billy Goats Gruff Bridge STEAM | A Little Pinch of Perfect
Bridge for 21 Elephants | Playground Park Bench
Learning about bridges
Suspension Bridge | Left Brain Craft Brain
Bridge Design and Engineering | Pre-K Pages
Bridge Challenge Activities | Preschool Powol Packets
This bridge-building roundup provides opportunities for you to easily apply STEAM to your daily curriculum. Kids will be excited to think like young scientists and artist as they have fun with STEAM!