Build and design your own apple chute to help apples slide faster!
This simple and low prep preschool stem activity will help engage children as they discover, experiment and problem solve to find the best way to build an apple chute.
Opportunities for hands on play with different materials allow children to learn and extend their learning.  STEM preschool activities (or we like to say STEAM) are designed to engage and stretch children's creative and critical thinking skills.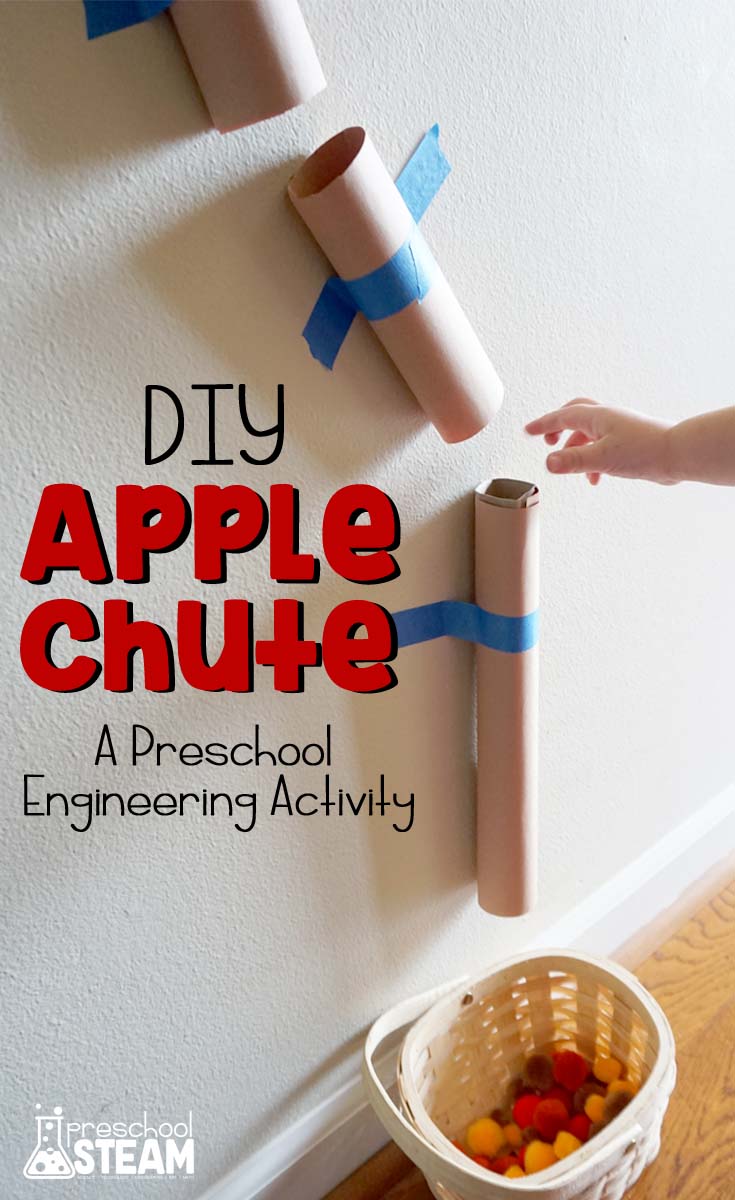 STEAM Challenge: Can you build an apple chute?
Materials:
Cardboard paper tubes
Painter's tape
Pom Poms
Basket or Small Bushell
Step 1: Build and Design your apple chute.
Experiment with different ways to position the cardboard tubes.
Step 2: Test your chute!
Try repositioning your cardboard tubes. Do the apples slide faster or slower?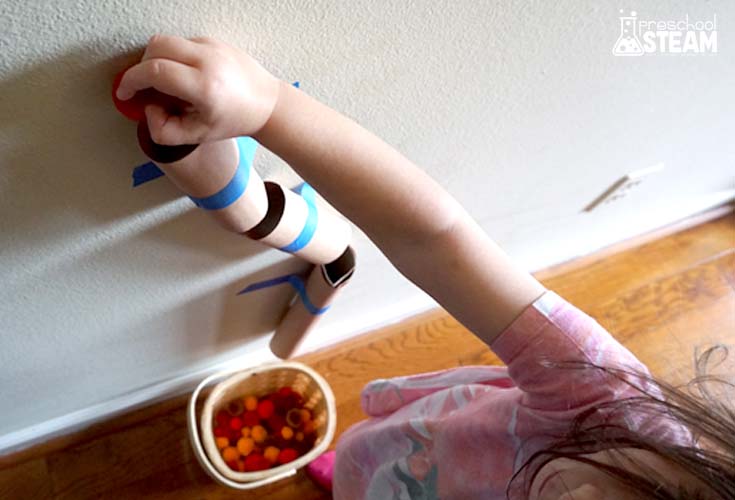 Step 3: Place a small basket at the bottom of your toy chute.
How fast can you fill a small size basket with apples?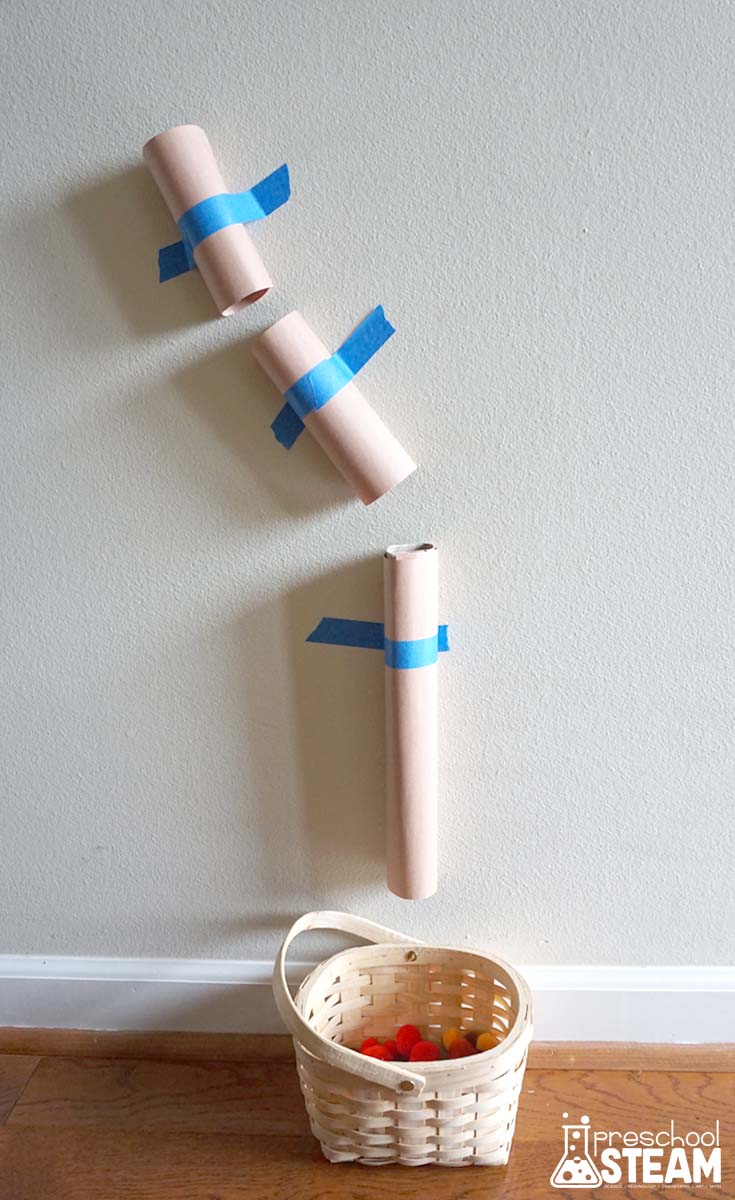 ---
STEAM  Integrations:
Science: Do the pom poms slide or roll down the chute? What other objects would slide or roll down your chute?
Technology: Use a stop-watch or timer to see how fast you can fill a small gift box with toys using your chute.
Engineering/Design (Art): Build and design your apple chute.
Math: Sort your apples (pom poms) by size or color.
---
For more apple inspired engineering try our Building an Apple Tree challenge: